How to live like a Parisian but eat like a Singaporean in the French capital
In partnering homegrown restaurant group Imperial Treasure for its newest luxury serviced apartment in Paris, Ascott CEO Kevin Goh says he hopes to offer a homely touch – in more ways than one.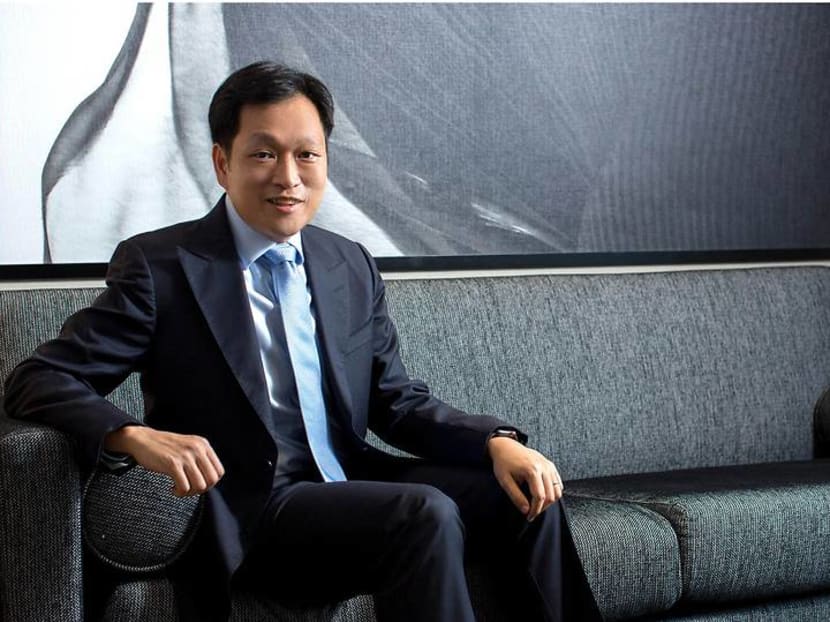 Picture this: You and your significant other are traipsing around Paris 8th, arms laden with shopping bags with fresh pickings from Avenue Montaigne and Avenue Georges V. Both a little jet-lagged, both a little peckish. A pick-me-up is in order. For some reason, you both crave the comforts of home: Roast duck, fish soup, Yang Zhou fried rice.
This, despite being in the gastronomic capital of France (and possibly the world). Enter Imperial Treasure, which just opened its first outpost in Paris at La Clef Champs-Elysees, a five-star serviced residence owned by The Ascott Limited.
Two powerhouse brands bringing a slice of Singaporeana to Gaul. "We wanted to bring a fine-dining experience to customers staying with us," Ascott CEO Kevin Goh explained. "We hope to work more with Singapore brands like Imperial Treasure, to partner them globally, complement one another, and bring Singapore enterprise overseas."
In partnering homegrown restaurant group Imperial Treasure for its newest luxury serviced apartment in Paris, Ascott CEO Kevin Goh says he hopes to offer a homely touch – in more ways than one.
The menu at Imperial Treasure Paris includes oh-so-comforting items like the Michelin-starred restaurant's signature Peking Duck; Poached Turbot Fillets with Preserved "Xuecai" Vegetables in Fish Broth (essentially, fish soup); and Iberico Pork Bao. Dim sum is also available, in case you just want to graze – but of course you can fuel up on a hearty dim sum brunch before hitting the streets of Paris.

HOME AND AWAY
The idea is for guests of La Clef Champs-Elysees – Singaporean or otherwise – to feel like they are completely at home, with Imperial Treasure as their canteen. Nip in for some nosh, then retire to your chicly appointed apartment, courtesy of designer Jean-Philippe Nuel, a master of French elegance.
Homely touches abound, from the bookshelves, marble fireplaces and parquet flooring to the kitchenette and – in some of the property's 70 rooms, suites and apartments – washer/dryers. There is also a gym and residents' lounge.
Given that the property sits smack in the middle of the bustling 8th arrondissement – just a five-minute stroll to Champs Elysees and the George V metro, and 10 minutes to the Arc de Triomphe – the neighbourhood has a surprisingly quiet, almost residential feel.
"If you visit the property, it's got a very homely feel," said Goh. "We've even had three proposals happen in the building, in one of the penthouses. All three were successful!" he added with a laugh. For those thinking of popping the question in the City of Light, the penthouse in question is the 56 sqm (603 sq. ft.) Duplex Montmartre Terrace.
The two-storey, one-bedroom suite features a lower level with living, dining and kitchen, while the upper level houses the bedroom and an expansive terrace that looks out onto Montmartre and the iconic Sacre Couer in the distance. Meanwhile the bathroom has a partial view of the Eiffel Tower – just in case you needed a reminder of where you were while in the shower.
A NEW LEASE OF LIFE
There is good reason for La Clef Champs-Elysees's homely feel: It was once the residence of the Hennessy family. "When you stay with us, you're actually staying in a piece of history," said Goh. Built in 1907 in the Haussmannian style (that elegant architectural expression characterised by balconied facades, mansard roofs, high ceilings and tall windows), the Hennessy clan lived in the building until the 1950s.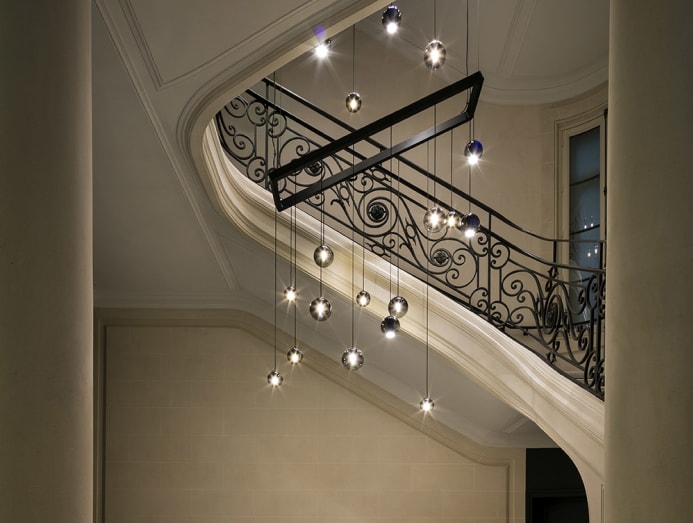 Ascott purchased the property in 2015, converting it into Citadines Suites Champs Elysees. La Clef Champs-Elysees opened in January 2019 after a two-year period of renovation and restoration.
"When we took over the building, we appointed Nuel," said Goh. "He specialises in luxury interiors. The design intent was really to highlight the architectural heritage as well as show the French way of living. If you look at the property in detail, you'll see many touches of this in various parts of the building. You'll see herringbone parquet, wrought iron railings on the stairways with different motifs on it."
La Clef Champs-Elysees is the third property in Ascott's The Crest Collection, the other two being La Clef Tour Eiffel and La Clef Louvre.
Goh explained how the three properties complemented and contrasted with each other: "La Clef Tour Eiffel is also housed in a Hausmannian building, but the character of the interior is quite different. La Clef Louvre is right next to the Louvre, but is set one street away, so you get the peace and quiet. That property is more Gothic/Art Nouveau in style."
FLYING THE SINGAPORE FLAG HIGH
Across the pond in London, a major new property under the Ascott umbrella is set to open come November: Citadines Islington London, part of the Islington Square integrated development. Coincidentally, the 108 apartments are also housed in a building – a former Royal Mail sorting office – that dates to 1907.
Key draws are the property's location: It is set amid a buzzy stretch of bars, restaurants and shops. For soccer fans, Arsenal's home ground, Emirates Stadium, is a 7-minute Uber ride away.
La Clef Champs-Elysees and Citadines Islington London are but two cogs in the wheel of Ascott's rapidly expanding portfolio. Worldwide, the group has 112,000 units to its name at this point, representing S$10 billion worth of assets under management. This is set to balloon to 160,000 units by 2023.
Not surprisingly, the Asia-Pacific region accounts for the group's biggest growth story. Commenting on this spurt, Goh said: "Our growth has been supported by macro-economics. In Asia we see better transport infrastructure, and customers who have the aspiration to travel a lot more to experience life. From a network perspective, it's important to offer our customers a variety of options as they travel around the world with us."
As a scale business, Goh added that it allows the group to lower the overall cost of operations, which then translates into higher investment in areas like direct sales channels, loyalty programmes, and technology.
GAME ON
But in an era where home-sharing platforms like Airbnb or Stay One Degree, as well as major hotel groups like Marriott International (Homes & Villas by Marriott International) and Accor (Onefinestay), are offering luxury homes as part of their portfolio, competition for customers, and customer loyalty, is fierce.
Goh has no qualms about this.
"We focus a lot on customer satisfaction, product consistency, service consistency, as well as the safety and security of our customers. Most of our customers stay with us because they appreciate that. What we want to do is listen very closely to our customers. And I think if we stick to that principle, we would be a few steps ahead of where our competition might be."
In April, the group unveiled Ascott Star Rewards, touted as "the world's first loyalty programme in the serviced residence industry to offer full flexibility to earn and redeem points".
So far, Goh said the response has been very positive. "On our direct sales channels – people who come to us on our website – close to 95 per cent of bookings are made by members. That's something we want to invest a lot of time and effort in, building a direct channel to reach out to our customers, to listen to, and engage with, our customers, and tailor our products accordingly."