From India to South Korea: Who are Asia's wealthiest celebrity power couples?
What happens when two wealthy and famous people fall in love? Why, they form a power couple, of course.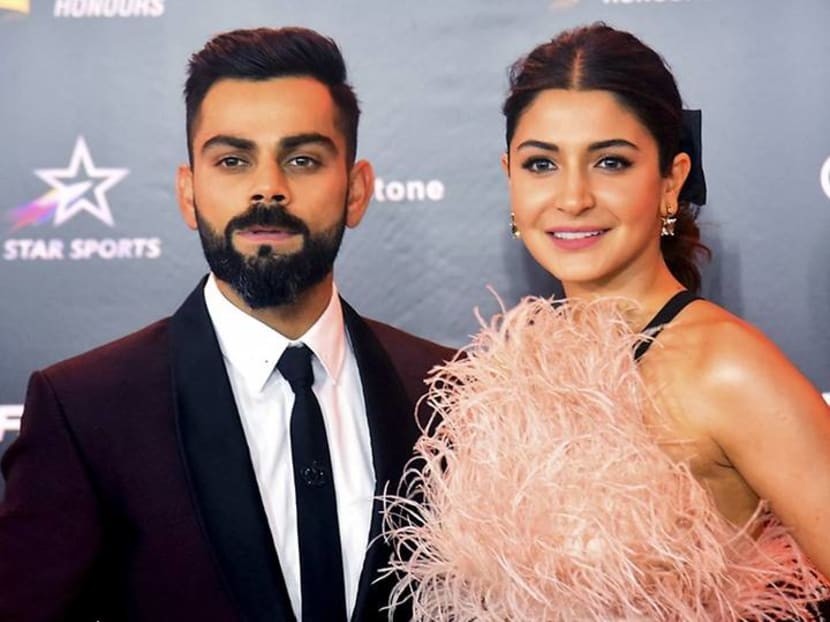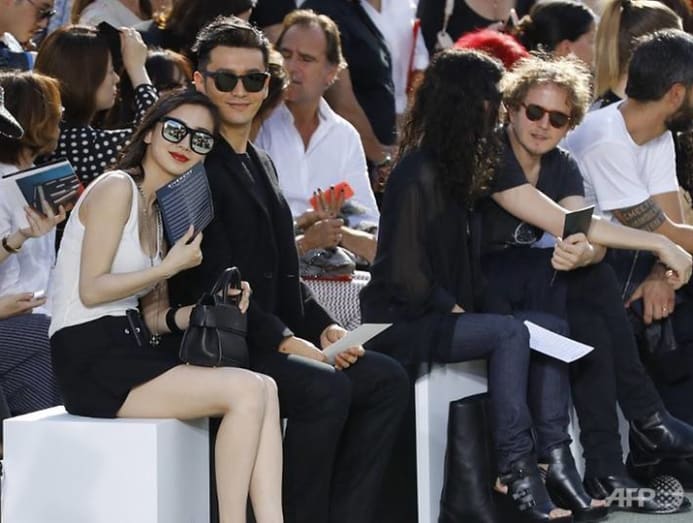 This couple has been plagued by split rumours over the last couple of years, but there's no denying that if they're still together, the pair is one of China's highest-earning couples. Angelababy reportedly has a net worth of US$50 million (S$68 million), while Huang has a net worth of US$80 million.
The couple tied the knot in 2015 with a lavish wedding ceremony that cost a staggering US$31 million. It took place at the Shanghai Exhibition Centre, and Angelababy wore a US$1.6 million Chaumet wedding band and a custom-designed Dior gown.
The pair then moved in to a US$15.4 million villa in Qingdao, which is said to resemble an old European castle.
INDIA: VIRAT KOHLI & ANUSHKA SHARMA
Cricket player Virat Kohli and Bollywood actress Anushka Sharma are the perfect power couple. In Forbes' 2019 Celebrities 100 list, Kohli took the top spot as the richest celebrity in India, while Sharma was ranked 21st. Together, the pair claimed the top spot as India's richest celebrity couple with a net worth that's reportedly over US$100 million.
As the captain of India's cricket team, Kohli is the highest-earning cricket player in the world. He also has some lucrative endorsement deals with brands such as Puma, Philips India and Vicks. Meanwhile, Sharma has starred in several Bollywood films and also has her own production house and fashion label.
The couple reportedly live in a 7,171 sq ft property in Mumbai with multiple bedrooms, a private terrace, a garden and gym area. They also have an enviable car collection that includes the likes of a Bentley Continental Flying Spur and a Range Rover Autobiography.
MALAYSIA: AWAL ASHAARI AND SCHA ALYAHYA
Popular actors, models, TV hosts and entrepreneurs Awal Ashaari and Scha Alyahya are both household names in Malaysia. While their net worth is undisclosed, the two are reportedly among some of Malaysia's highest-paid celebrities. The multi-hyphenates also have their own fragrance line – Maroon by Scha and Bleu by Awal – as well as a multi-label boutique, Garderobe.
Their eldest daughter Lara is a super-influencer in her own right, with 4.1 million followers on Instagram at the tender age of seven. She even has her own reality show on Astro and apparently has taxes to pay. Collectively, the family has crafted their own brand identity and go by the moniker Schawalara. Together, they are ambassadors for brands such as KFC and Maxus.
SOUTH KOREA: RAIN & KIM TAE HEE
K-pop idol Rain and actress Kim Tae Hee are undisputedly known as South Korea's wealthiest celebrity couple. The pair reportedly own a whopping US$73.4 million in real estate.
Individually, both Rain and Kim are savvy property investors. Kim purchased a building in 2014, located in South Korea's Gangnam district, which has reportedly risen in value by around US$6.3 million. In June this year, Rain sold his commercial building in the swanky Cheongdam district for US$59 million, making US$38.9 million in profit. 
The pair also own a two-storey house with a basement in Itaewon, Hannam-dong, which cost US$4.4 million. On reality show Omniscient Interfering View, Rain gave a sneak peek of the home, which boasts a fully-equipped gym, spacious kitchen and even a sauna.
READ> Sneakers, supercars and art: What are Asia's biggest celebrities collecting?