'Good food doesn't have to be expensive': Astons founder Aston Soon
Homegrown steakhouse Astons has established itself as a household name in Singapore's F&B scene. Founder Aston Soon charts the brand's success story while navigating a crisis and shares his hopes for leaving a legacy.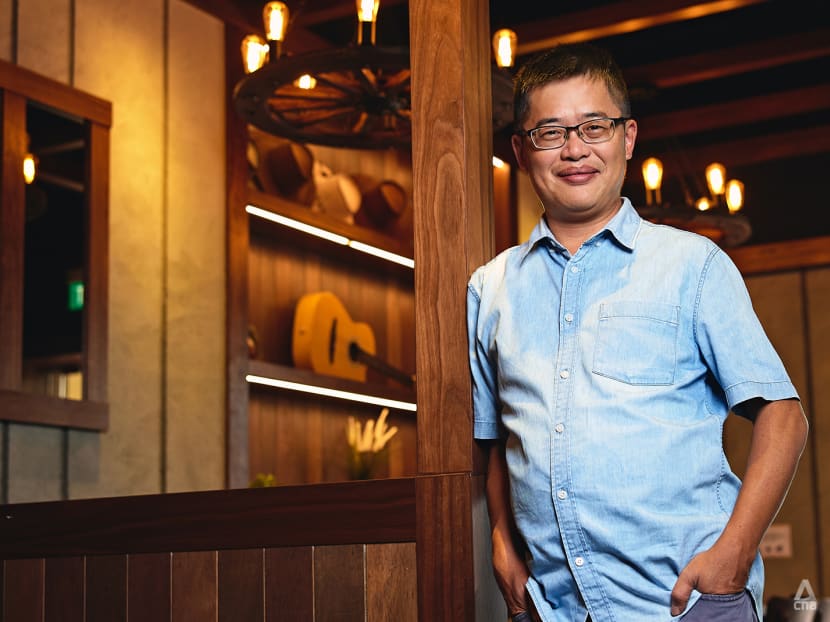 Back in his secondary school days, Aston Soon recalls going to class with a backpack filled not with textbooks, but with his work uniform for his part time job at the now-defunct American steakhouse, Ponderosa.
He was never really the studious type, and instead found joy in the hustle and bustle of working in a restaurant. In fact, there were days where he skipped school just to go to work. "In those days, people used to carry pagers. When my manager paged me, I would climb over the school fence and go off to work," the now 50-year-old shared, chuckling at the memory.
From a young age, Soon was always finding opportunities to work. "It was not about the money, but the ability to experience different kinds of jobs," he said.
At just seven years old, he was peddling food by the street. Later on, he helped out a coffee merchant in the neighbourhood, grinding coffee beans and doing a little bit of packing. "That was not a paid job, it was only to get free coffee and milk for the family," the second eldest of six siblings said.  
Other jobs he took on included being a labourer, a golf caddy, a newspaper delivery boy, a Christmas card seller and a duck rice stall assistant. But it was the job at Ponderosa that really made him fall in love with the F&B industry. "You get to meet all kinds of people and if you do a good job of serving them, they will show their appreciation by giving you a tip," he quipped.
HUMBLE BEGINNINGS
Despite missing out on so many classes in school, Soon managed to pass his O-Level examinations. "But I had nowhere to go, no one wanted to accept me," he recalled.
After completing National Service, Soon joined Ponderosa full-time. He stayed on for 15 years, doing everything from waitering, to dish washing to cooking steaks, eventually rising through the ranks to become a manager. "At Ponderosa, they teach you everything. The experience was very valuable to me. I think it made up for all the studies I lost in school," said Soon.
After a brief career change working on a farm, Soon found his way back to F&B again. This time, he wanted to strike out on his own. While the original goal was to open a Western food stall in a school canteen, in 2005, he ended up opening Astons' first outlet in a coffeeshop along East Coast Road.
"Although it was a coffeeshop stall, the investment was quite heavy. I didn't have enough money so I borrowed from friends and family. I'm very, very thankful for their support," he divulged.
Back then, it was a one-man show, with Soon doing most of the cooking. His family members would help out. "My wife was pregnant at the time, and she still came to help. My mother-in-law, who doesn't speak or understand English at all, became the order-taker. My siblings would come down once in awhile. Family support was very crucial."
A year later, Soon opened the first Astons Specialities restaurant two units away from the original coffeeshop stall. It soon expanded to several outlets across Singapore, including in the CBD area.
Today, Astons restaurants are divided across three categories – Astons Specialities, Astons Steaks & Salads and Andes by Astons. The latter is a halal version of Astons that Soon opened to "answer the call from [his] Muslim friends".
All Astons restaurants feature a common theme – cowboy-inspired interiors. This stems from a personal dream of Soon's, whose favourite movies of all time include Zorro and War Horse. 
"Being a cowboy has always been a childhood dream. I have always admired the hard work of a cowboy and his relationship with his working mate as they roam the Wild West. Well, it's just a fantasy of mine," he shared.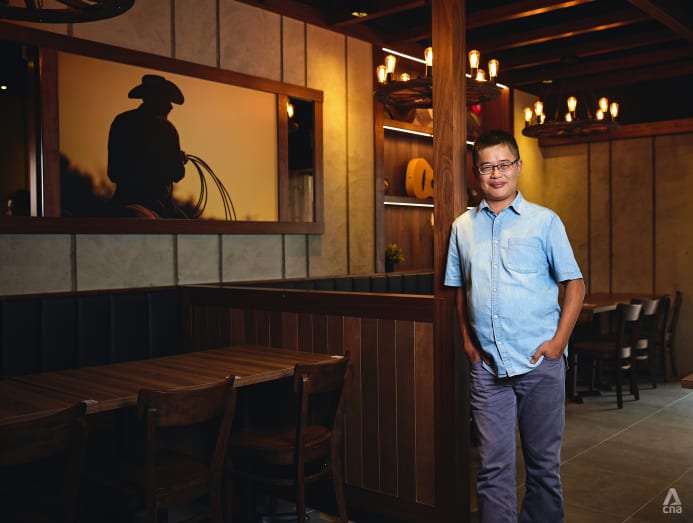 'GOOD FOOD DOESN'T HAVE TO BE EXPENSIVE'
When Soon opened Astons' first stall, he didn't put much thought into its name, deciding to simply name it after himself. Now, Astons is a household name in Singapore, renowned for its delicious steaks at wallet-friendly prices.  
"After 16 years, I think our biggest accomplishment is that we are still constantly sought after by Singaporeans," said Soon.
The key to Astons' success over the years is its affordable prices, Soon believes. "When I started this business, my objective wasn't to make money. It was just to make a living. As long as I can live comfortably, I am satisfied. That's how simple it is."
At Astons Specialities restaurants, steaks are priced from S$15. Aside from steaks, the menu also features other Western dishes such as chargrilled chicken, grilled fish, burgers, spaghetti and more. Diners can also choose from a wide variety of side dishes. "We want to give people a choice. Not everybody eats French fries, and not everybody likes coleslaw," said Soon.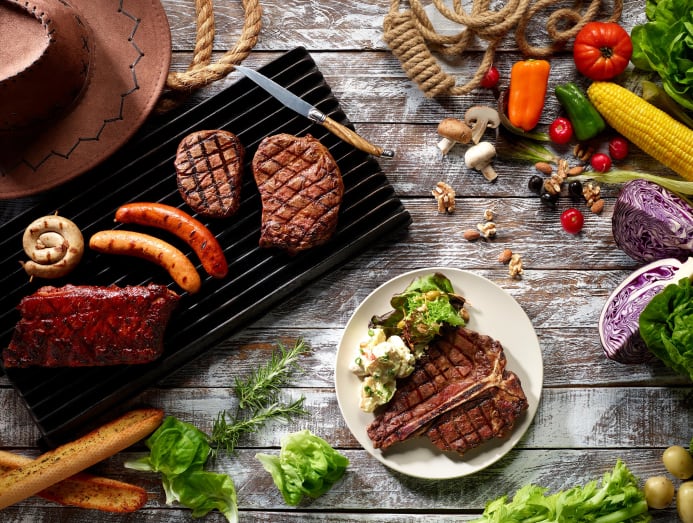 At the heart of it all, Soon believes that "good food doesn't have to be expensive". "When we price our items, we want to ensure that we are giving value to our customers," said Soon.
Take for example Bizen, a Japanese wagyu steakhouse under Astons' stable of brands that opened in 2018. Wagyu is notoriously expensive, but prices at Bizen start from just S$18.90.
Bizen also serves a wide variety of steak cuts aside from the more commonly found tenderloin, sirloin and ribeye. Cuts include delmonico, pope's eye, flank and more. Soon himself is a trained butcher. In 2017, he trained for a week in Japan before returning to Singapore to pass on the knowledge to his staff.  
A self-professed foodie, Soon has also branched out to other F&B businesses beyond steaks and Western cuisine. This includes Chinese restaurant chain East Treasure and Japanese restaurant chain Aji Ichi. He also started chicken speciality restaurant Chic-A-Boo as a way to go up against Singapore's big fast-food chains.
At present, the company has nine brands and 11 concepts. Two new concepts – Japanese shabu shabu and halal mookata – will launch by the end of this year.  
Sticking true to his philosophy, prices are always kept affordable across brands. "Sometimes I think I don't know how to do business because I practically bring in food that I like, price aside," Soon laughed.
"We have made so many people happy and Astons has become a place that brings good memories." – Aston Soon
HERALDING NEW CHAPTERS
Whether Soon considers himself to be a good businessman or not, one can't deny the success that Astons has achieved over the years. But running an F&B business in the midst of pandemic lockdowns, naturally, hasn't been an easy feat. Especially when said F&B business revolves largely around steaks, which do not travel well.
"During the circuit breaker, our restaurants were closed. We suffered very badly because we never anticipated doing steaks as takeaway or delivery," Soon said. "I don't know how to appreciate a takeaway steak. In fact, I was so bothered by this."
Soon toyed with the idea of packing his steaks in a thermal container, but he eventually shelved the idea as he didn't want customers to bear the expensive cost. While the company completely shut down during the first circuit breaker for staff to take a break, when the second lockdown rolled around, Soon reluctantly launched Astons on multiple delivery platforms. "We still needed to survive," he said simply.  
Still, amid unprecedented times, there have been bright spots for Astons. For one, the company opened its five-storey manufacturing and production building in April this year. The building will aid Astons in the diversification of its business as it expands into manufacturing ready-to-eat food and OEM products.
Soon remains committed to expanding the Astons brand overseas, despite the challenges. "We would have opened our outlet in the Philippines by now if not for the pandemic. But because of the pandemic, the restaurant is already done but we can't open because the staff can't come here for training, and we can't go there to assist them," he said.
Aside from the Philippines, Astons also has franchise outlets in Johor Bahru, Malaysia and Yangon, Myanmar. This proves that the Astons brand "can travel out of Singapore", Soon commented. "When we have the opportunity, we can go anywhere."
The company is currently exploring opportunities with potential parties to open outlets in Japan, Korea, West Asia and Chile. Brands of interest include Astons Specialities, Chic-A-Boo and East Treasure Specialty Prawn Noodle.
Most excitingly, however, the company is in the midst of building a new e-commerce platform, although Soon declined to reveal details. "It's a revolutionary, online platform that I assure you, people have not seen before," he teased.
Upon further probing, he revealed: "It's a lifestyle platform concentrating on food. You can buy food from there; you can get information. It will be presented in a funny way to cater to the younger generation. It is not just for consumers, but for partners as well."
LEAVING A LEGACY
As the Astons' story continues to unfold, ask its founder what his end goal is for the brand and he had this to say: "I hope this brand can outlive me and pass down for generations and generations. I won't be able to see it as I won't be around, but I hope Astons can live on.
"People have shared with me stories of how they grew up with Astons, how they brought their girlfriend to Astons for their first date, how they proposed at Astons," Soon continued. "We have made so many people happy and Astons has become a place that brings good memories."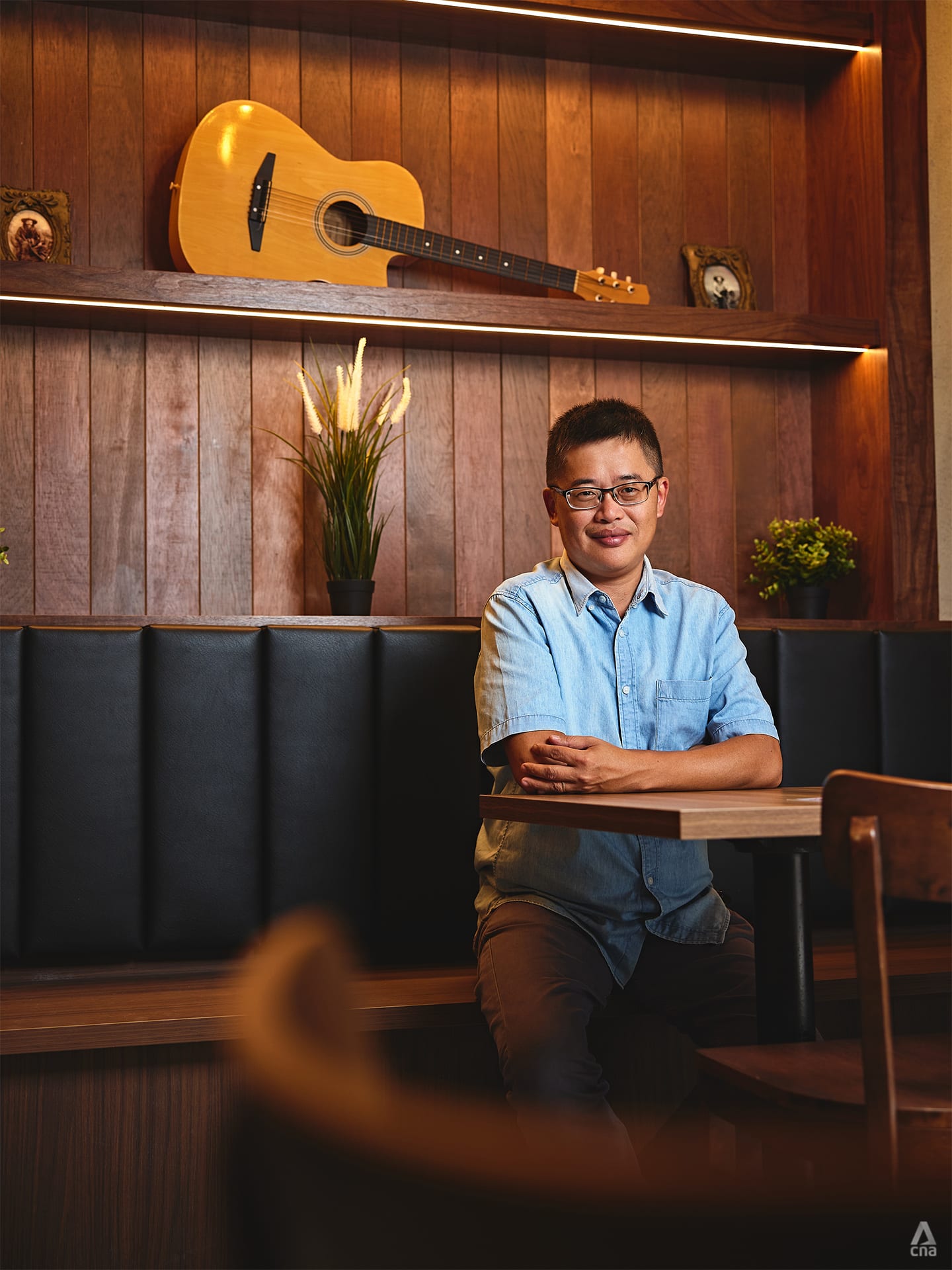 Carrying on the Astons legacy does not mean passing down the company to his children, the father of three clarified. "I may not own it, my family may not own it, my children may not own it, but I hope someone will uphold Astons' good reputation and grow it further."
Soon describes this as his "one simple dream", but if he allows himself to dream a little bit further, he hopes that the Astons name can become more iconic than it already this. "You know, there's this saying that the first name children pronounce is McDonald's… It would be nice if they could say Astons instead," he smiled.
"I hope this brand can outlive me and pass down for generations and generations. I won't be able to see it as I won't be around, but I hope Astons can live on." – Aston Soon