Why did the CEO of Audemars Piguet send his staff for military training?
Audemars Piguet CEO Francois-Henry Bennahmias explains why intensive training drills under ex-US Navy SEALs was necessary for his employees in the lead-up to the launch of 2019's Code 11.59 collection.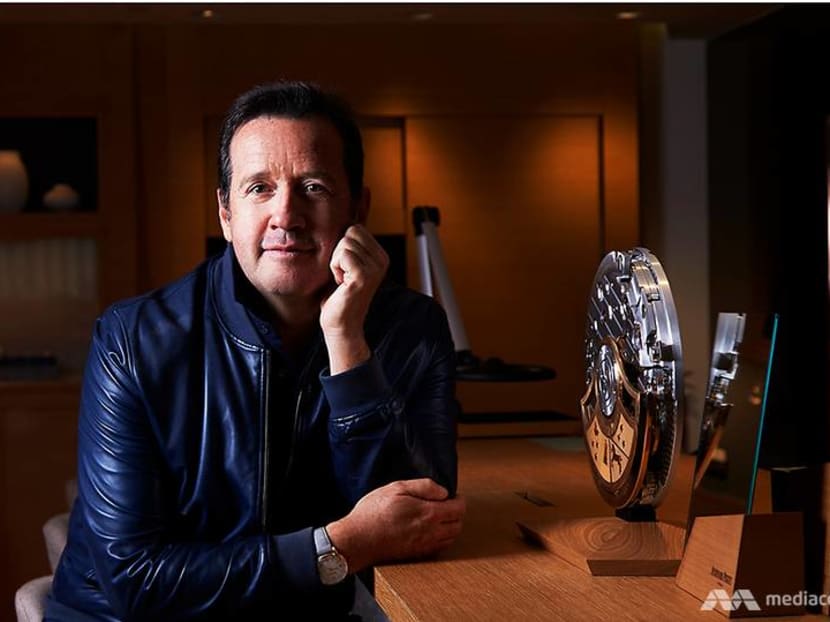 How many CEOs do you know send their staff to train under former US Navy SEALs? Thankfully, Francois-Henry Bennahmias did, before Audemars Piguet's new Code 11.59 collection was unveiled at the Salon International de la Haute Horlogerie (SIHH) in January.
In preparation for its launch, the straight-talking CEO known for his dynamic and bold management style sent Audemars Piguet personnel to Oman where they were subjected to gruelling physical exercises in 45°C heat.
"They were doing push-ups and sit-ups and once they were out of breath, the ex-SEALs would yell questions about Code 11.59 close to their face to see how would they would maintain their composure. If they made a mistake, they had to go back to push-ups," said Bennahmias, himself not an ex-military man, but who professes to be "very organised".
It appears the former pro golfer may have had a foreboding of the tempest in store the moment the world laid eyes on the then-new collection.
"When we opened the first day of SIHH, we got bombarded with negative things on social media," he recalled. "I wasn't surprised that we got bad comments; I was surprised at how aggressive people were – but we were ready for it."
The brand was swiftly and brutally vilified online, with calls for the 55-year-old CEO to even be removed from his post. Bloomberg, meanwhile, likened the new collection to "Chanel opening a pop-up store in a discount supermarket".
Why so much hate?
For starters, critics accused of the brand of being unimaginative.
At a glance, Code 11.59 sits in a (mostly) round case, in contrast to the signature profile of an octagonal bezel on the Royal Oak, which, at the time of its launch in 1972, helped catapult Audemars Piguet into the pantheon of modern watchmaking, thus cementing its cult favourite status since.
Code 11.59, however, does not quite embody the same kind of disruptive design DNA associated with a celebrated iconoclast.
To the untrained eye, it does feel a little… safe. And therefore somewhat ironic given that "Code" is an acronym said to evoke the brand's mission to Challenge (the limits of craftsmanship) Own (its roots and legacy), Dare (to follow firm convictions) and Evolve (to never stand still).
That said, one could also consider the decision to deviate from the expected a brave gamble aligned with the abovementioned ethos.
To pacify brand loyalists, perhaps, the octagon makes a cameo – sandwiched in the middle of the case instead; a subtle inclusion that creates a more complex profile while offering the manufacture the opportunity to showcase its exceptional mastery of craftsmanship with a mix of brushed and polished finishes.
"People ask why we have to include something related to the Royal Oak. The answer is because you cannot achieve different types of finishes on a circle. You need angles and the angles allow us to show the depth and quality of our finishes. We didn't play it easy," Bennahmias insisted.
Code 11.59 has been touted as one of the most important launches in the history of Audemars Piguet, not least of which to demonstrate that the company stands for more than just the Royal Oak.
And it has, 13 times over, with as many references in its debut collection. These include six complications: date and time; chronograph; perpetual calendar; open-work and flying tourbillons; and supersonnerie minute repeater.
To further showcase its savoir-faire and technical prowess, the 144-year-old manufacture has also created three new self-winding calibres just for this collection: Calibre 4302 with date function; Calibre 4401 flyback chronograph with 70 hours of power reserve; and Calibre 2950, the company's first automatic movement to incorporate a flying tourbillon and central rotor.
According to Bennahmias, only 2,000 pieces of Code 11.59 (out of the brand's total annual production capped at 40,000 for the past five years) will be produced for 2019, and that figure will double in 2020.
"A lot of people came at us hard initially, and a lot of people defended us hard. In the end, the market is the judge," he said.
Putting things into perspective, he added: "If social media existed in 1972 when we launched the Royal Oak, good luck. People would have destroyed us at that time."
"If social media existed in 1972 when we launched the Royal Oak, good luck. People would have destroyed us at that time." – Francois Bennahmias
NOT YOUR TYPICAL CEO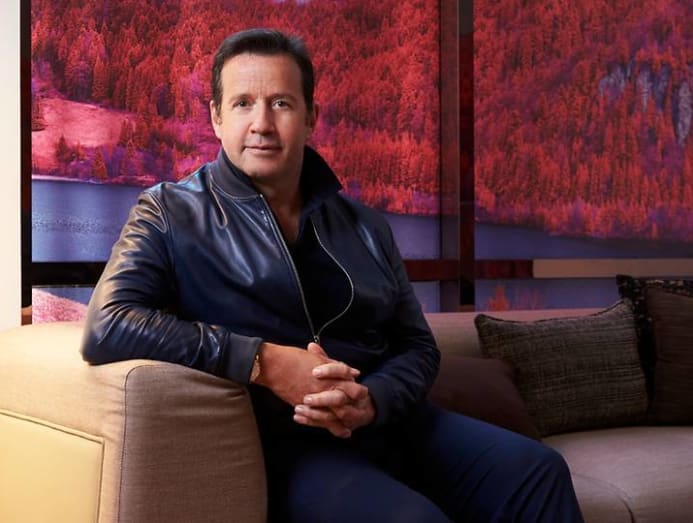 Bennahmias is not your typical CEO. He has worked for Audemars Piguet for 25 years, the last seven of which spent in the CEO seat. And his quick wit and trademark sense of humour, bordering on the sardonic, is on display for much of the interview.
"People expect the CEO of Audemars Piguet to be older or not as funny… I say, come on, life is about being celebrated," he offered, in a rich baritone.
You won't find him in the traditional suit-and-tie uniformed look of most CEOs of luxury brands, either. Rather, a leather jacket and matching sneakers carrying a Berluti label is more his style.
It's a less formal look, which, Bennahmias believes, reflects the evolving demographic of today's luxury customer.
"We see a lot of young people – men and women – coming to the luxury world. We see that the codes of luxury are completely changing; you don't always have to wear a three-piece suit and be so perfect to host an event. It's more about how you're gonna create an experience and make it fun for the customer," he said.
"We see a lot of young people – men and women – coming to the luxury world. We see that the codes of luxury are completely changing; you don't always have to wear a three-piece suit and be so perfect to host an event." – Francois Bennahmias
Audemars Piguet, he says, is a very serious brand that doesn't take itself so seriously.
"When you reach a level of wealth that allows you entry into this world, you're allowed to have fun. Just because it's luxury doesn't mean it has to be ostentatious or pretentious."
This philosophy appears to be both on-point and personified in Code 11.59, as Bennahmias says the product has also been attracting a new and younger clientele to the brand.
"About 50 per cent of the new customers we're getting are of an average age between 25 and 35 years old," he observed.
Another unexpected upside from the development of Code 11.59? The military-style preparations served to improved business operations all round.
"It's challenging the way we've been running the business, and everything we've done for 11.59 is teaching us lessons about how to do our job better for the Royal Oak, the Millenary, the Royal Oak Offshore collections. It brings additional experience and knowledge that we didn't have before," he explained.
While Audemars Piguet will be noticeably missed at SIHH next year as the brand is pulling out for strategic reasons, it does intend to hold its own private events for retailers and customers in conjunction with the opening of its highly-anticipated museum next April.
We can't help but wonder if Bennahmias will be redeploying those ex-Navy SEALs for another tour of duty before the night at the museum.
"When you reach a level of wealth that allows you entry into this world, you're allowed to have fun. Just because it's luxury doesn't mean it has to be ostentatious or pretentious." – Francois Bennahmias