Automotive trends to know for 2023: Luxury car brand executives weigh in on EVs, COE prices and more
We speak to the regional heads of five luxury car brands to find out.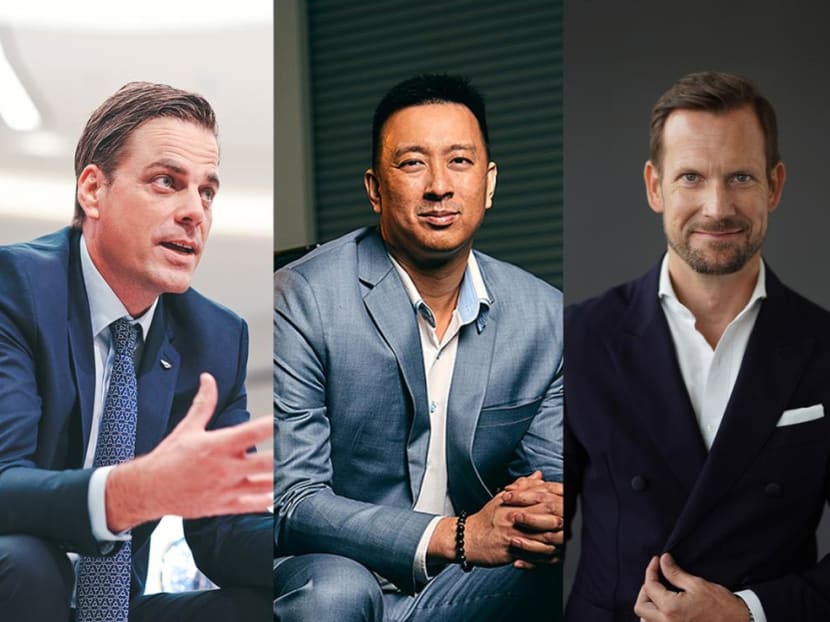 It's often said that customers in the luxury segment tend to be more resilient to economic headwinds. With talk of an impending recession in 2023, how will possible market turbulence impact the automotive luxury industry over the next 12 months?
We spoke with five regional heads of top luxury car brands on their predictions on how electromobility, high COE prices and the semiconductor chip shortage will affect the sector this year, and other automotive trends we can expect in 2023.
LARS NIELSEN, MANAGING DIRECTOR, BMW GROUP ASIA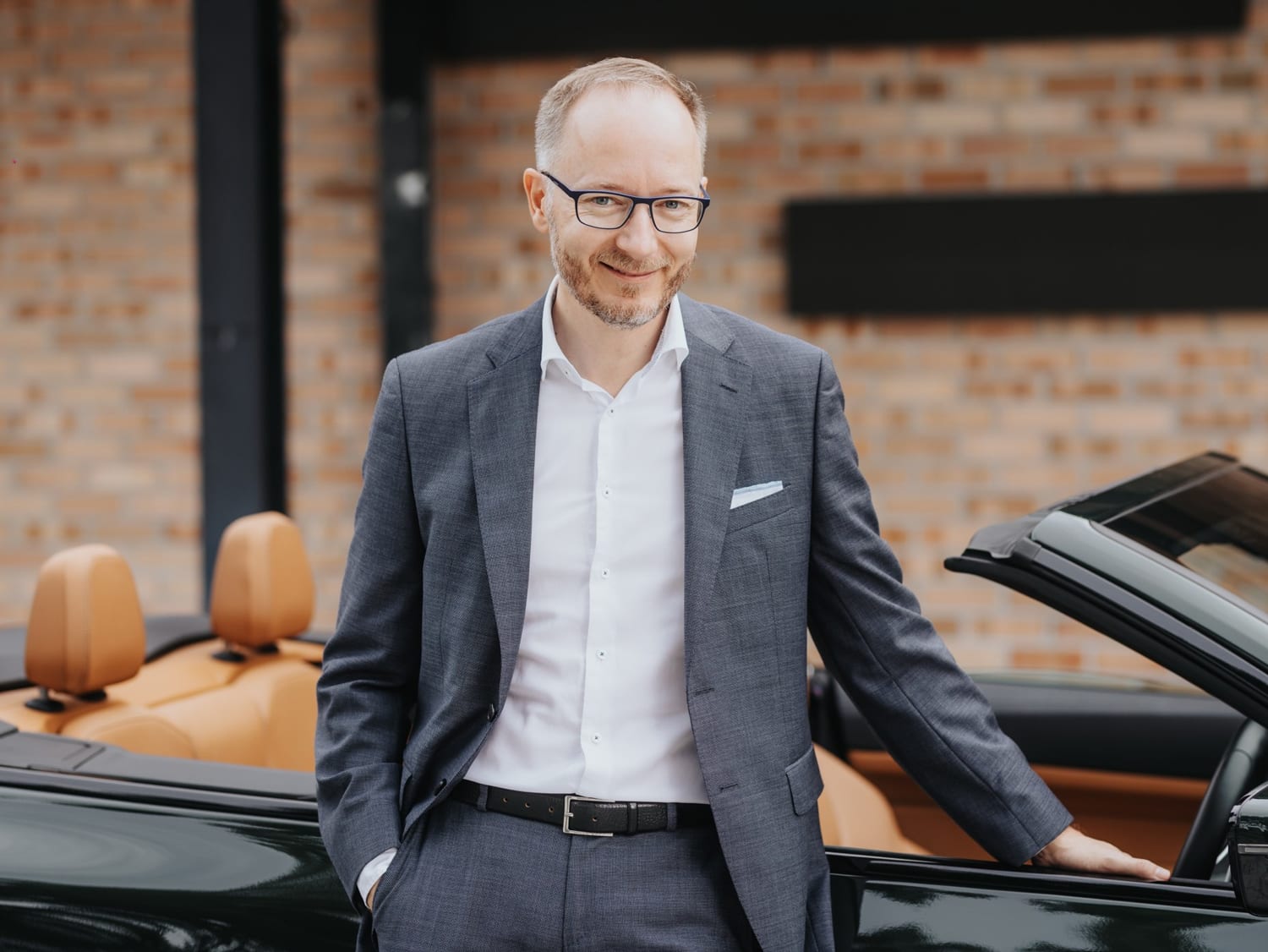 "First, with the ongoing development of the charging infrastructure and increased availability of a range of EV options, I believe the demand for EVs will continue to grow in 2023. As more drivers transition to EVs, this bigger volume of EVs on the road combined with increased competition in the EV space, will further accelerate the goal for electromobility to become mainstream.
Second, we believe that digitalisation and connectivity will continue to gain traction in the year ahead. Such topics demand agile team structures as well as fast decision-making and implementation. For example, at the BMW Group, we have been making use of smart logistics, virtual reality systems and artificial intelligence because we believe that innovative technologies are an essential component for unique customer experiences and sustainable business development.
While the automotive industry is not immune to economic cycles, the luxury segment tends to be rather resilient when the market is experiencing some turbulence. The aim is to keep the momentum going when times are challenging and come back in full force once the situation becomes more favourable again.
Sustainable mobility is another key topic that will only continue to grow in importance, but it is just as critical to push the envelope to make a bigger difference. For example, the BMW Group is commencing production of its BMW iX5 Hydrogen model. The first-ever Sports Activity Vehicle (SAV) featuring hydrogen fuel cell technology will be used as a technology demonstrator for locally carbon-free mobility in selected regions from next year.
As of last September, the BMW Group delivered over 128,000 EVs to customers globally – more than twice the number for the same period in 2021. With our fast-growing range of products and strong demand for new electric models, we expect sales of EVs to increase significantly. By the end of 2025, we aim to have more than two million fully-electric vehicles on the roads.
This year, including pre-production vehicles, the company has 15 fully-electric models in production, and we will continue to up the pace in 2023 with new EV models such as the first-ever BMW i5.
In Singapore, we expect the demand for our EVs to continue strong into 2023, particularly with the recent launch of the first-ever BMW i7 and the BMW i4 and BMW i4 M50 last year; two extremely popular EVs with demand exceeding supply.
The difficult chip supply situation means individual adjustments are still being made to our production programme, with a corresponding impact on sales. We expect semiconductor components to remain in short supply in the coming months.
Ongoing semiconductor bottlenecks could lead to further production adjustments at our plants. However, thanks to its highly flexible production system and flexible work-time models, the BMW Group is able to make adjustments at relatively short notice.
Our aim is to ensure supplies continue to reach our plants. To secure semiconductor supplies in the long-term, we are also adopting new long-term approaches involving direct agreements with chip suppliers such as INOVA Semiconductors and GlobalFoundries to secure supplies.
It is difficult to predict what will happen with the COE, but based on industry insights, we expect it to remain high as we enter 2023. While it may impact when our customers make their purchases, it is not keeping them from seeing and experiencing the latest models that we have to offer.
It is also an opportunity for us to provide our customers with options, such as BMW Flow (leasing) or Access by BMW (subscription), which will allow them to still drive the BMW they want, but at a much lower initial investment."
ALISTAIR SCOTT, 

MANAGING DIRECTOR, JAGUAR LAND ROVER (APAC)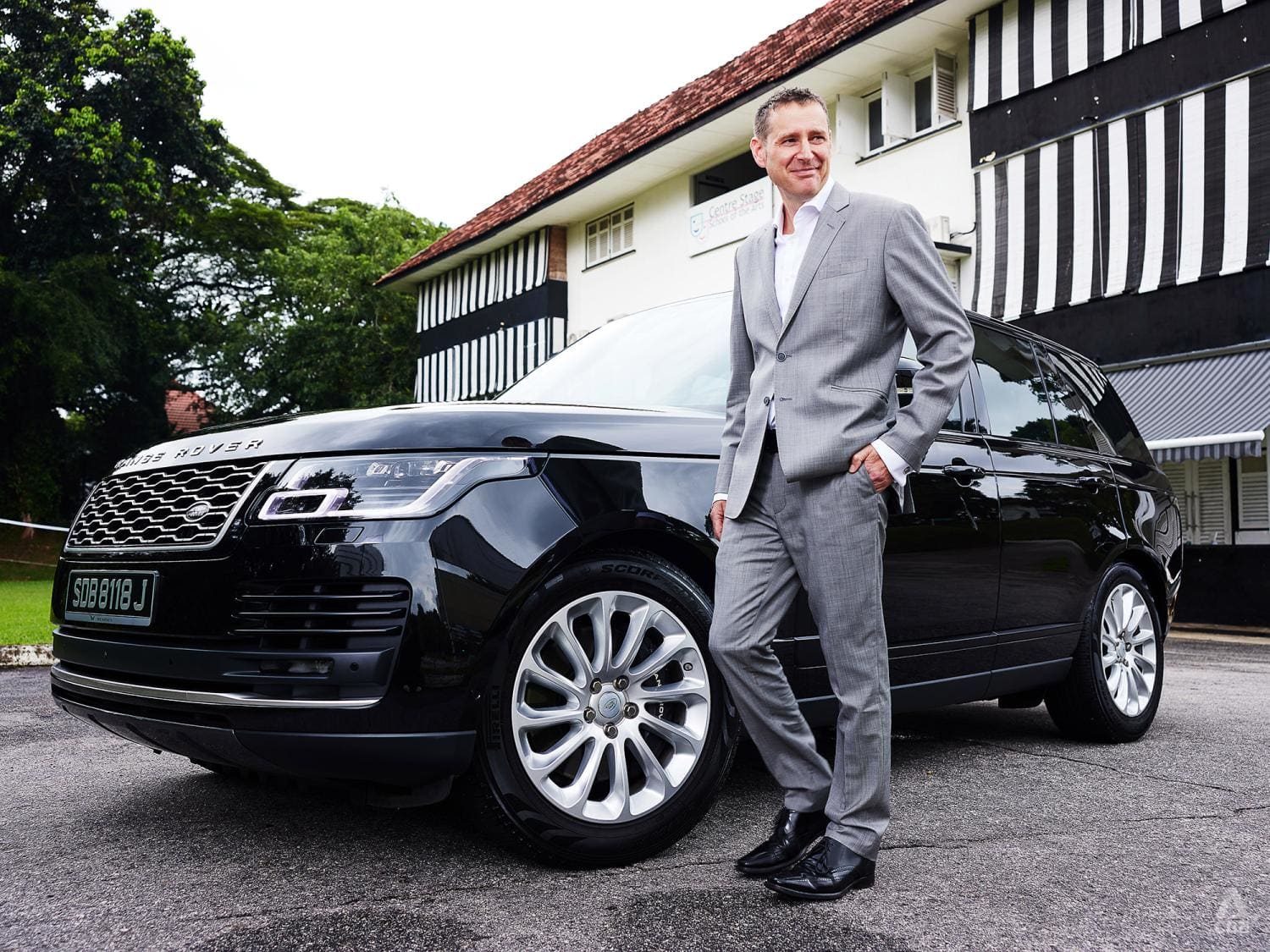 "I foresee another year of consolidation as we bottom out of the COE cycle, although I anticipate marginal improvement in premium sales in the back end of FY23, when COE quotas start to see an increase. However, overall market volumes will remain subdued, notably for the non-premium players.
Jaguar Land Rover (JLR) expects 2023 to be a strong year for the business, and we have secured record order levels across our core product lines in every market. With product capacity recovering in the year ahead, we are forecasting a healthy retail performance as we start to refill market inventory levels.
As for the global market, macroeconomic indicators of an impending recession in some regions hint at a slowdown amidst the return of global production. The ongoing transition from pure ICE (internal combustion engine) to an electrified mix of PHEV (plug-in hybrid EV), HEV (hybrid EV) and full BEV (battery EV) will continue as the industry transforms into an EV-dominant space. As a result, more manufacturers will aim to deliver on their sustainability commitments.
As competition intensifies, it's also evident that brands in the premium segment will try harder to differentiate their cars from others, including those who play on the periphery of premium offerings. There will be a greater emphasis on luxury, quality of materials, and the level of technology. For example, JLR's design cues are heavily focused on clean lines and curated products with noticeable reductive design integrity. To appeal to increasingly discerning customers, our modernist approach will be redefined and underpinned by differentiation and design simplification.
JLR is already in the midst of an electrification transformation. In 2021, we announced our global Reimagine strategy driving the electrification of our vehicles. We aim to become an all-electric luxury brand by 2025, and are already seeing an increasing shift in demand towards PHEV and BEV. Our business has carefully planned our transition to ensure we deliver the right products to our markets.
We have conducted a sophisticated and long-term strategic review of the entire supply chain following the global disruption pre- and post-COVID. Unprecedented global challenges that affected all OEM manufacturers meant that the BAU (business as usual) approach to managing the whole supply chain required close analysis. The business is in a healthy position vis-a-vis short- and long-term supply management, and many of the legacy obstacles to supply should have been identified and eliminated. It's worth noting that  operating amidst supply constraints is also part and parcel of the global manufacturing and logistics environment. Overall, we expect to see supply improvements in 2023.
I believe we will [continue to see record COE prices in 2023]. Singapore has a growing segment of HNWI who will continue to purchase vehicles. Even if demand begins to plateau, partly due to high COE costs, I foresee record levels being sustained until supply is freed up. As for traffic to showrooms, the premium segment will always enjoy a base level of demand, and the interest in a fine selection of high-quality premium products is likely to continue driving intrigue, resulting in showroom visits."
NICO KUHLMANN, REGIONAL DIRECTOR OF ASIA PACIFIC, BENTLEY MOTORS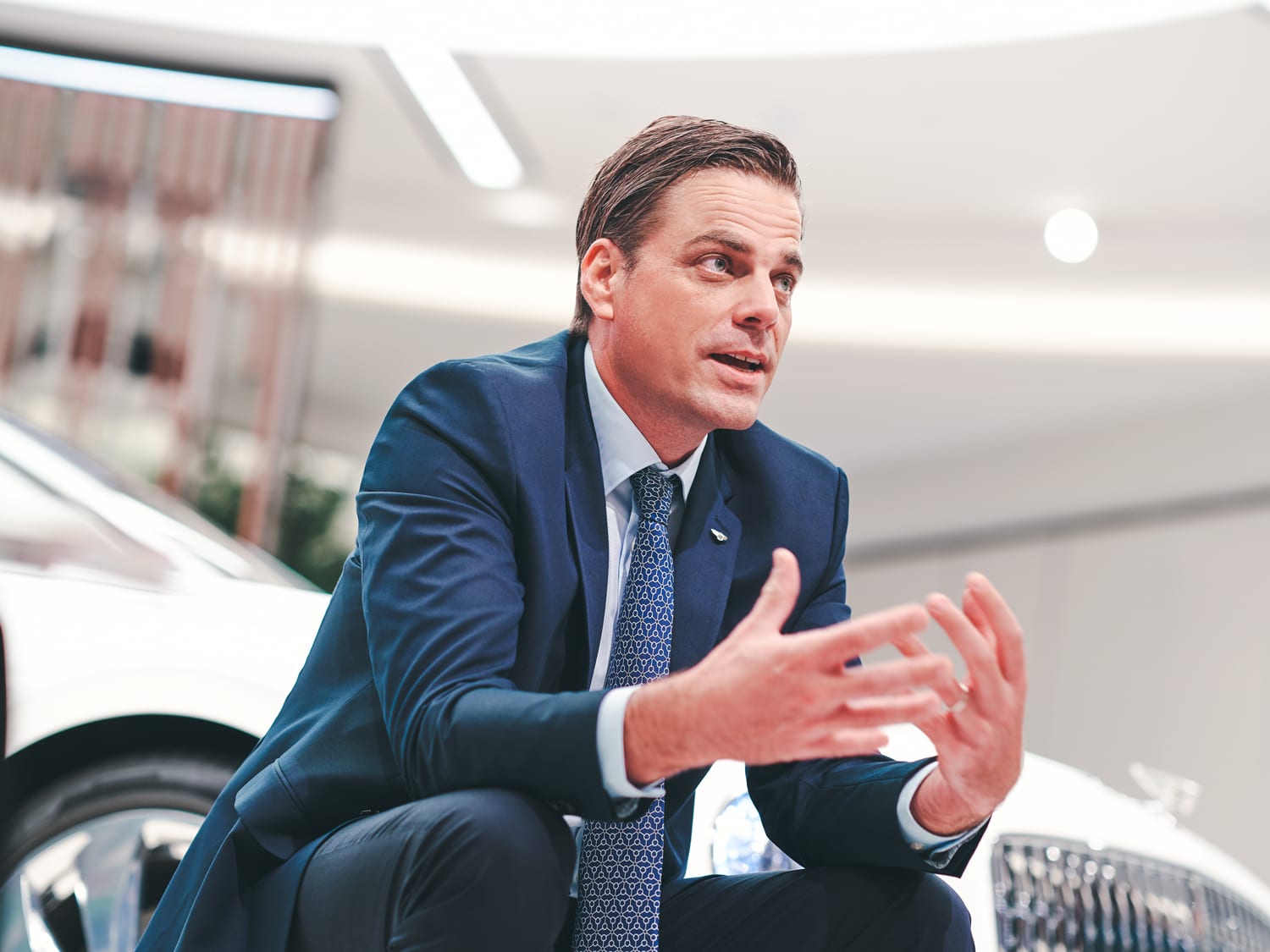 "Affluent individuals are very mobile and many countries in the Asia Pacific region are attractive relocation destinations for them. Bentley has held a consistent segment share of ca. 30 per cent in Singapore. This is set to grow as more (U)HNWIs relocate to Singapore in favour of its political and economic stability. We also observed similar trends of migrating wealth in Australia, Japan and South Korea.
Luxury automotive customers are not just looking at cars as a mode of transport; the car is part of their lifestyle and should resonate with their values. The COVID-19 pandemic brought about a renewed focus on sustainability, onboard wellness and the pursuit of speciality travels to make up for lost time. Brands are also embracing and finding more opportunities to engage with prospective and existing customers on metaverse platforms.
Bentley's Beyond100 Strategy is a very clear roadmap to offer hybrid variants of all Bentley models by 2024 and to go full electric by 2030. We are on track after re-prioritising our model plan to accelerate our journey towards full electrification by 2030.
We are keeping a close eye on the semiconductor situation. However, we are only marginally impacted so far so I do not foresee that the chip shortage will cause significant disruption to our operations in 2023.
I believe the new way of computing COE quotas would have a moderating impact on COE prices. However, Bentley customers are not impacted by the rising COE prices. In spite of the record COE prices, we have experienced strong demand for our cars and the average waiting time is about eight months for a Bentley from the point of ordering to delivery."
CHONG KAH WEI, MANAGING DIRECTOR, EUROKARS SUPERSPORTS FOR PAGANI & MCLAREN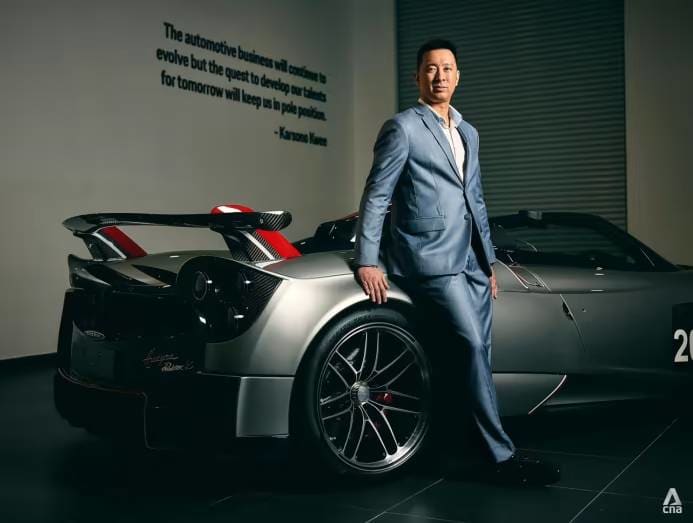 "In my view, 2023 will remain a buoyant market for the automotive luxury segment in both Singapore and the Asia Pacific region due to the growth in the ultra-rich segment within Asia, which has seen big increases year-on-year, as compared to the United States and European continents.
In order to reach every segment, diversification of model portfolios will be the new trend which automotive luxury brands will take – from supercars to super SUVs, and from high-performance internal combustion engines to high-performance hybrids or even electric engines. Limited edition models will keep evolving so that the constant appetite for exclusivity in this segment will continue to fuel that growth.
Electrification, in my view, will still be a slower steady approach by the more established luxury brands while new upcoming brands will move in to occupy that space as they see an opportunity to fill a gap, as most established players will adopt a wait-and-see attitude due to the research and development cost of developing a completely new platform.
In terms of Pagani and McLaren, most customers still love the natural sounds of a revving high-performance engine, as it enhances the full 360-degree experience of feel, sight, smell and sound of driving a supercar both on the road and on the track.
The chip shortage has already been well-managed with proper planning and sourcing from various suppliers so I do not see it as an issue moving into 2023. A lot of investments by these firms have already brought supply chains back to a normal and healthy level.
In Singapore, COE will continue to be a tool which the government uses to control the car population and looking at the 10-year cycle, COE prices will continue to be high but should slowly come down due to the supply that was released into the market 10 years ago.
However, COE prices are governed by supply and demand in the market, which is fuelled by consumer sentiments to either renew their 10-year-old car COE, or to just scrap and buy a new car. Thus, it can go both ways, and we will all continue to monitor throughout 2023 and beyond. Some brands will feel the impact if it continues to maintain at this level or even increase, but other brands will benefit because at such high COE values, these brands would seem to be more worthwhile owning, leading to a shift in consumer buying patterns."
MARKUS SCHUSTER, MANAGING DIRECTOR, AUDI SINGAPORE
"Demand for luxury cars in Singapore has remained robust as seen through rising COE premiums. Luxury car dealers have seen a boost in sales despite the pandemic, and in November 2022, Category B COE premiums rose to an all-time high, countering expectations that additional fees would dent demand. It is also broadly expected that COE prices will stay on a high level in 2023, due to limited COE supply, rising demand for electric vehicles (EVs), and economic recovery.
In general, the automotive luxury industry will continue to see demand from new and returning customers, as there will always be a segment of affluent consumers who desire luxury cars and are prepared to pay for them. Nevertheless, amidst a saturated landscape, the emergence of new technologies, and shifting societal values, the luxury automotive market will continue to evolve in the coming months.
As sustainability becomes top of mind for many consumers alongside increasing EV demand, automakers have to balance these concerns while continuing to offer comfort and performance with them. This global push towards sustainability aligns with Audi's overall strategy to shape the future of premium mobility. For us, the future is electric and we have laid out a specific roadmap to introduce over 30 electrified models across all segments globally by 2025, and will only launch new all-electric models on the global market from 2026 onwards. All of Audi's future models aim to address evolving customer needs while delivering Audi's distinct premium luxury and peak performance.
Customer-centricity will also be crucial to gain a competitive advantage in the luxury market. Over the years, Audi has constantly communicated with our customers and increasingly focused on connecting with them in digital spaces. Through myAudiworld, we offer customers exclusive experiences and access to one-of-a-kind events. We are always developing new and immersive ways for customers to engage with the Audi brand, such as the Audi House of Progress interactive exhibition, which we'll be bringing to Singapore in March 2023.
Even as we remain cautiously optimistic about growth in 2023, it is undeniable that the global automotive industry has been hit hard by the semiconductor shortage and logistic challenges; practically every automaker has had to scale back production or adjust inventory accordingly. The current supply situation with semiconductors will likely ease in 2023, and Audi is working in close cooperation with our suppliers to meet customers' demand and shorten delivery times."