'Our dad is like a rare Pokemon': B P de Silva scions Navin, Rehan and Shanya
In the second episode of CNA Luxury's podcast series Next Gen, siblings Navin, Rehan and Shanya Amarasuriya of the B P de Silva Group talk about their relationship with their father Sunil, and how his strong moral values shaped their outlook on life and business.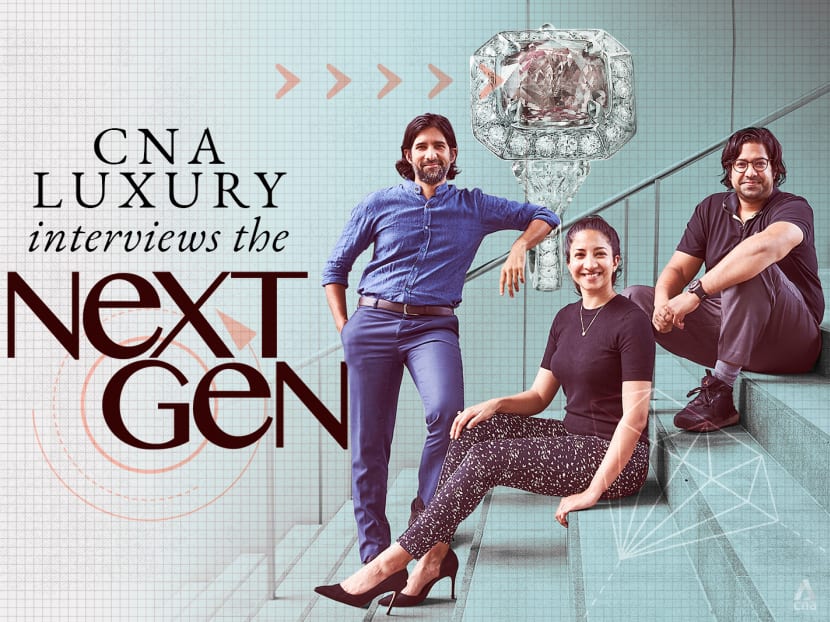 It's not every day that a prominent Singaporean businessman gets compared to a Nintendo video game series. Yet that is exactly how Sunil Amarasuriya, chairman of B P de Silva Holdings, is lovingly referred to by his three children, Navin, Rehan and Shanya.
"Today I was tasting some teas with the staff. And then suddenly I heard his voice and he appeared," said Rehan, 35. "He's like the rare Pokemon that shows up," chimed Shanya, 30.
"Yesterday, actually, he was like a Pokemon," Shanya continued. "I was having a meeting on Google Meet. I don't think he realised – my earphones were in – because he just popped in and started talking, and I had to stop the meeting. And then I had to help him with something."
Abrupt though his appearances may be, the siblings are grateful for their father's continued presence in the company. Sunil, 72, retains a non-executive role, having largely handed his directorship of B P de Silva Jewellers and Audemars Piguet to Shanya, and 1872 Clipper Tea and RISIS to Rehan. Navin helmed RISIS for a few years, before stepping down to join nonprofit organisation The Contentment Foundation in 2018.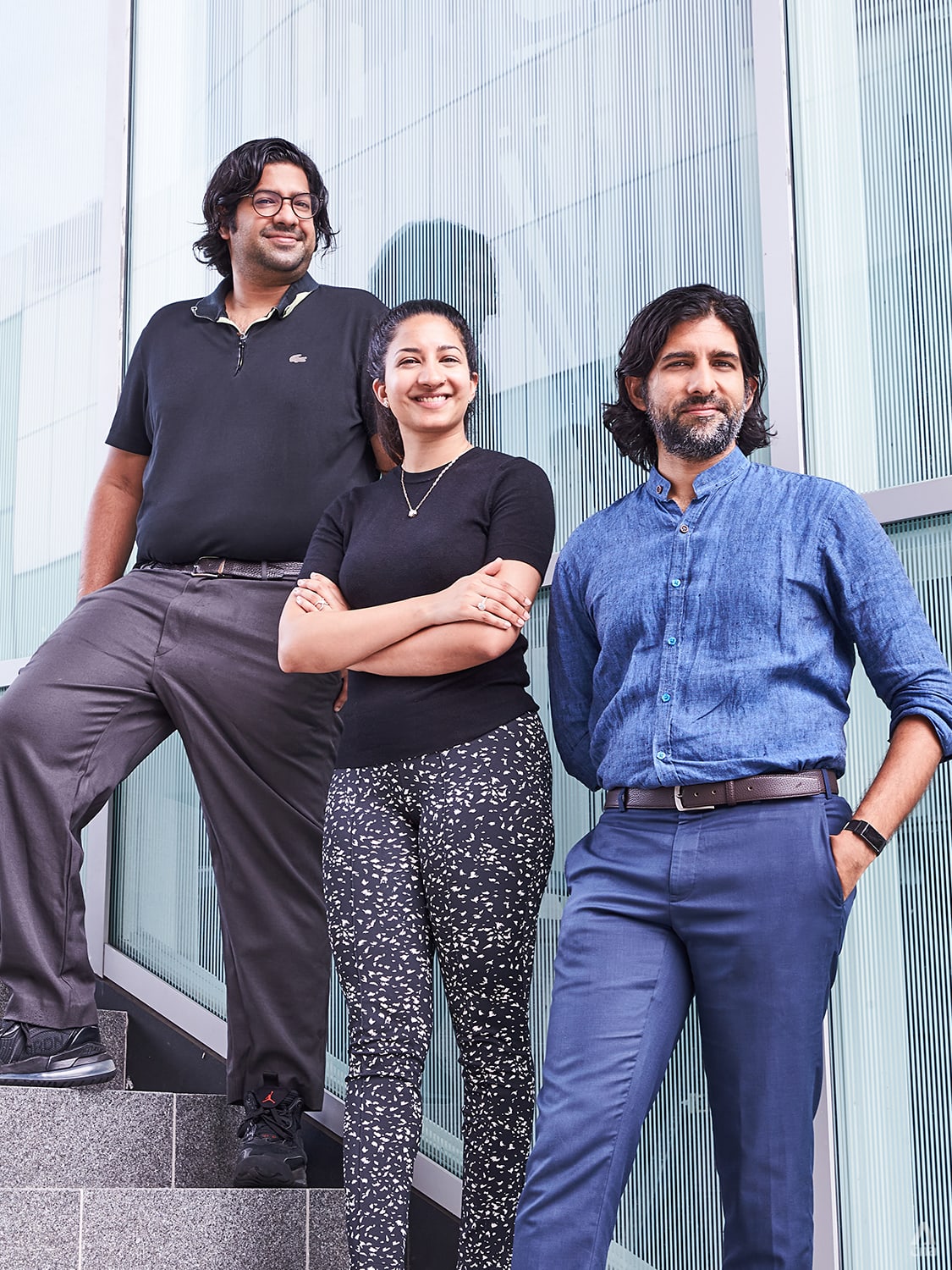 According to Rehan and Shanya, their dad makes it a point to come to work from 10am to 4pm every day. "He will have very specific questions about certain parts of the business," said Rehan. "You know, trying to push things and shorten deadlines. He goes around and if there are specific areas that he thinks are going wrong, he's going to bring it up. And we have to deal with it.
"But it's really great. It's really nice having him around. There's so much knowledge and all his experience that having a person like that is such a privilege. It's good for the teams, to have that rub off. Because sometimes when he pops in, he'll have a five- or 10-minute chat with some of the staff."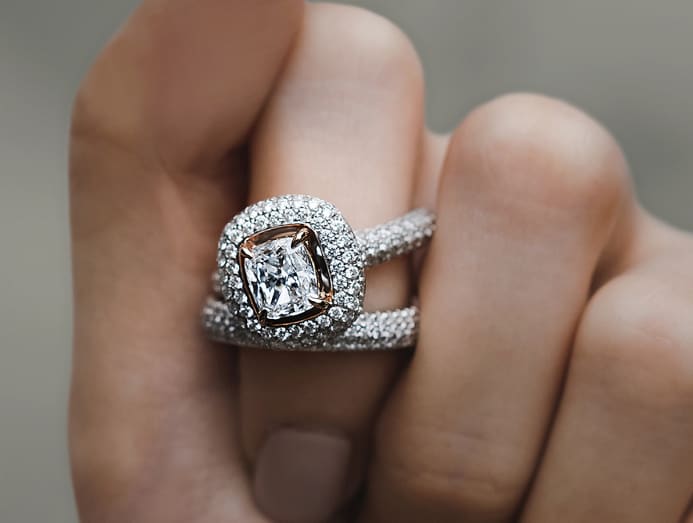 Navin, Rehan and Shanya are part of the fifth generation owners of a company that was founded in 1872 by Balage Porolis de Silva, a Sri Lankan merchant who set up a jewellery shop along Singapore's High Street. In its 150-year history, the business diversified to include the distribution of luxury timepieces and tea, to restaurant operations and even industrial enterprises like hydroelectric power and injection moulding.
In their generation, the siblings have sought to refocus the group back to its roots – jewellery and tea, which the family has historically always been involved in. With B P de Silva Jewellers, 1872 Clipper Tea and RISIS, they are hoping to create "a group of Asia's thoughtful luxury brands".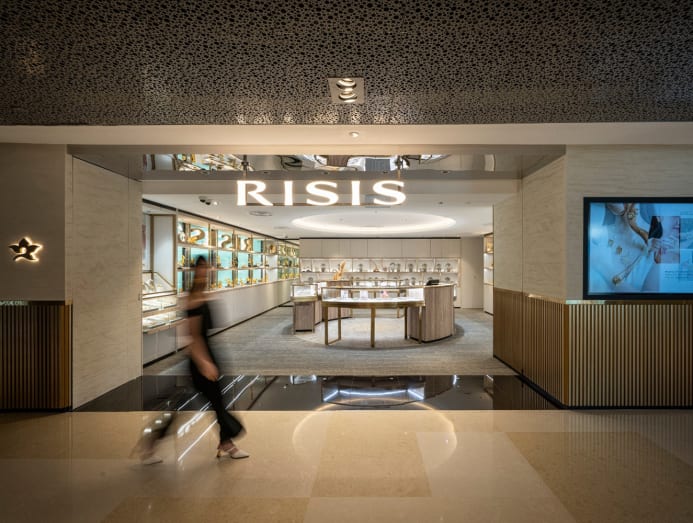 "I really do feel very honoured that people come to me at very special times in their lives to create something to remember or preserve a part of who they are," shared Shanya. "I don't think that we are just designing a product… Anyone can create a product, but safekeeping someone's story has been very central to what I do."
Jewellery, she believes, has the quality to preserve emotion, citing the example of a pair of earrings that belonged to her grandmother, which the latter wore on her wedding day. "Every time I wear it, I feel like she's with me. I can't explain that feeling. But jewellery does really become a part of you."
With material goods and "hard luxury" being a mainstay of the family business, it might, on the surface, seem contradictory that Navin is involved with a nonprofit – especially one that aims to teach school-going children how to be content and value what's important.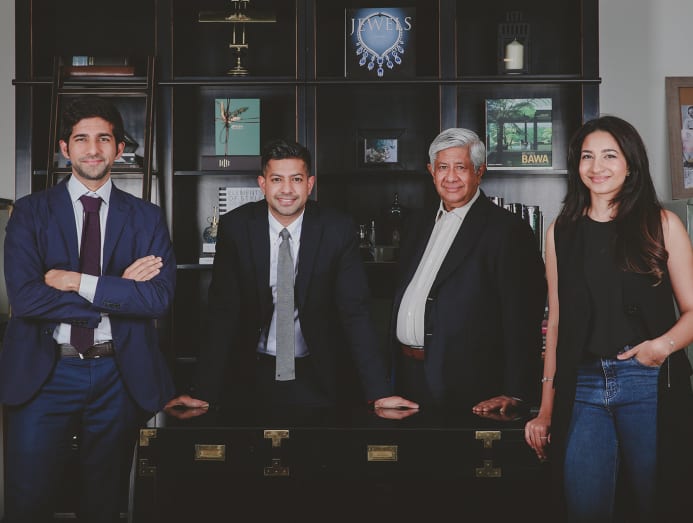 Navin, 37, however, sees it differently. "I personally don't see as much of a contradiction in that. Luxury is ultimately how you relate to something. For me, luxury is about having the time and inclination to cultivate parts of yourself for the mind."
For him, stepping outside the fold was not a difficult decision to make. Part of his reason? He was acting on his sister's advice: Shanya told him to "live his truth". In fact, he encourages next-generation business owners to work outside the family business to gain perspective.
He shared: "The value of having worked with different organisations, different management teams, different boards is that you get a chance to see yourself through the other end. That context actually helps you start to understand what matters to you. What do you value? And then how can you ultimately use that to serve the groups you're in?"
But by far the most evocative lessons in business – and in life – come from dad. As a well-respected member of the local business community, and as someone who's known to cut a kind and caring figure, Sunil has dispensed invaluable advice to his brood.
"One of them that comes to mind is, if ever there's a sensitive situation where a decision needs to be taken, we always err on the side of letting the other party sort of have the advantage, even if it means we have a disadvantage," explained Rehan. "And yeah, he's always fair, sometimes to the point that maybe we might lose out a bit. But he sleeps well at night.
"So that's the DNA that I always try to share with my staff. If I have a tough business deal to do in the future, I just have to look at my dad's photograph. And I kind of know the answer."
For Shanya, the quality she finds most appealing in her dad is his grace. "My dad's a man of grace. So I sit with him on different boards outside of B P de Silva. And I have seen how manipulative and cruel people can be on a board. Once I saw it play out towards my father. I was observing how my dad was responding with such class and such grace. And to me, that's something I strive towards."
To Navin, Sunil is the "ultimate expression of a values-based business person". If everyone on a board has come to a mutual agreement – even if that decision is erroneous – Navin believes that his father won't back down and will keep fighting for what he believes to be true. "And that's something that I've kind of learned from him."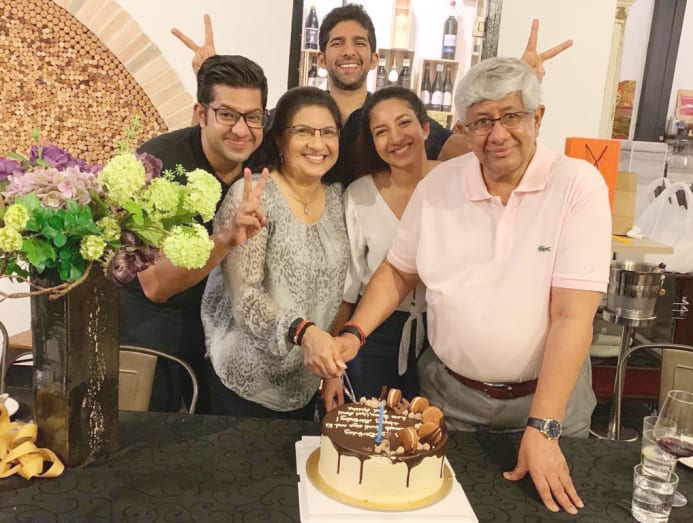 When the three of them were growing up, Sunil was so busy establishing the business that he didn't have much time to spend with the family. There was a period of three to five years, the siblings recalled, when the company had a joint venture with the Swatch Group, and Sunil was handling 18 timepiece brands across multiple regions. Back then, he would travel for 25 days out of each month.
The siblings don't fault their dad, of course – "Every businessman who's trying to build his business goes through some sacrifices," stated Rehan – but they are now conscious of spending more quality time with him, aside from occasional brushes in the office and Sunday family lunches.
For starters, they are thinking of reintroducing a tradition that Sunil enjoyed with his mother: Thursday morning breakfast. On the menu: Omelettes with tomatoes, granola with yoghurt, and paper-thin crepe pancakes sprinkled with sugar and drizzled with fresh lime, eaten piping hot.
And just what does it mean to be carrying the mantle of one of Singapore's oldest family-run businesses?
For Rehan, it's a privilege, as well as a responsibility. "We have a very big opportunity to mould the world we want to see in the future," he said. "For me, my passion lies in the tea industry. The goal that I've set for myself is really to change the lives of the tea plucker by the end of my lifetime. So if we can shift that needle and change the way the tea business is done, I think that's a legacy that we really can be proud of."
For Shanya, it's an opportunity and a platform for her to exercise her creativity. She sees B P de Silva as a "time capsule of values".
"It started with a man from Sri Lanka with a pocket full of gems," she said. "He was someone with integrity, creativity, passion, respect. All these values I feel have transcended and blessed my life and my team's life. And with these values, maybe the business might change. Maybe we go into different industries, but I see the business as that time capsule. And I'm just here to hold it, to pass it, to whoever comes next."
The Next Gen podcast is brought to you by Jaeger-LeCoultre. 
Listen to our interview with the B P de Silva siblings here. New episodes of Next Gen are published every Sunday at cna.asia/podcasts.