In Bangkok, how Central Group's rebel scion is giving an edge to Thailand's biggest retail empire
With his latest project Central: The Original Store, Barom Bhicharnchitr is taking Central Group back to its roots while positioning it as a force for the future.
At a magazine stand on Bangkok's Charoen Krung Road, Barom Bhicharnchitr is pondering the city's potential while browsing vintage volumes.
"Bangkok can establish itself as the hub for Southeast Asia, or even Asia, over the next decade," he said, pausing to flick through the pages of a 1963 edition of LIFE with Steve McQueen as the cover star.
"We have everything here in Thailand. There's so much to do. So much to explore. And what we (Bangkokians) do, we do it with style. I'm confident that this city will become the capital of the East eventually."
The prediction is delivered with an insouciant swagger much in keeping with the spirit of the legendarily louche McQueen.
But then Bhicharnchitr – the rebel prince of the extended Chirathivat clan, founders of the Central Group retail empire, one of Thailand's biggest entrepreneurial success stories – is finding plenty of takers for his brash, bold vision.
The magazine he is perusing is part of a wider display that forms a key call-back at Central: The Original Store, a recently unveiled celebration of Central Group's legacy. It is located on the site of the company's first retail store, opened by the founders (Bhicharnchitr's great-grandfather) Tiang and Samrit Chirathivat (his grandfather) on Charoen Krung Road in 1950.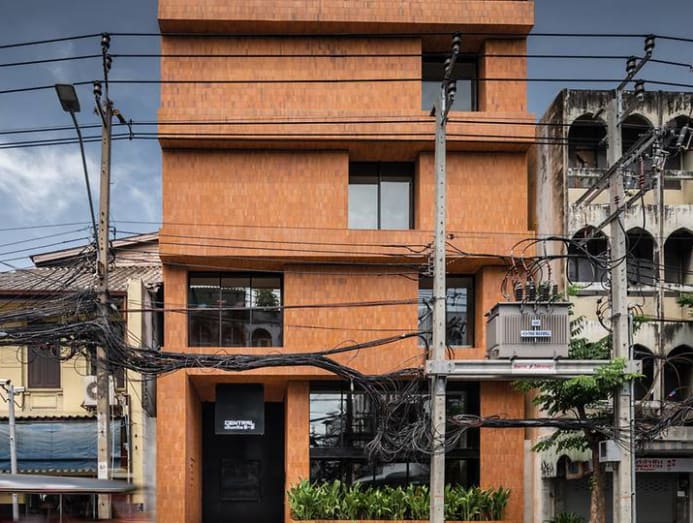 The new concept driven by Bhicharnchitr – encompasses a cafe, retail library with over 1,000 volumes, exhibition and event spaces, a jazz venue, a vinyl bar, and Aksorn, a new restaurant by celebrated Aussie chef David Thompson, over five eclectic floors.
On the ground floor, the selection of immaculately preserved post-1950 international periodicals, mostly from the US, are a painstakingly curated homage to the store's original focus.
Under the leadership of Plaek Phibunshongkhram, a controversial figure but an energetic moderniser, post-war Thailand was increasingly outward-looking. Tiang and Samrit Chirathivat latched onto this trend with their new store, nurturing the reading habits of a local audience by stacking his shelves with imported back issues of popular western magazines.
"Back then Charoen Krung was the most cosmopolitan road in Thailand, almost like Sukhumvit Road is today," explained Bhicharnchitr. "It was home to the city's first Japanese restaurant. Its first jazz bar. By importing English language magazines, we were playing our role in helping bring Thailand into the modern era as well. These have remained our priorities as a group over the years: Being an integral part of the areas in which we operate and also linking Thailand with a wider global community."
"We have everything here in Thailand. There's so much to do. So much to explore. And what we (Bangkokians) do, we do it with style. I'm confident that this city will become the capital of the East eventually." – Barom Bhicharnchitr
Nobody is doing more to promote this progressive philosophy within Central Group than Bhicharnchitr: A self-avowed former "bad boy" whose childhood transgressions resulted in his parents sending him to boarding school in England at the age of 12.
Although reformed and safely ensconced back in the fold, his thick black-rimmed glasses, slicked-back mane and expensive streetwear make him look more like an off-duty architect or DJ than a cog in a mainstream retail group.
For many would-be non-conformists, accepting a cushy role in the family firm might be seen as a sure-fire way of undermining their own cool. It is in his favour then that Bhicharnchitr has managed to fuse an innate instinct for retail with genuine credibility.
He has spearheaded some of the group's most pleasing recent innovations. His first major project was Siwilai, the flagship concept store at the high-end Central Embassy shopping mall in Bangkok. There he helped orchestrate collaborations with boutique brands like Kitsune and Orlebar Brown.
Later, as the managing director of Central Embassy, he helped expand Eathai, the mall's acclaimed Thai food court, and oversaw Open House, an ambitious co-living space located on the top floor. With a multi-award-winning design by Japanese architectural firm Klein Dytham Architecture making it look a million dollars, the ambitious open-plan area incorporates restaurants, rare art books, co-working spaces and more.
Although it is a different beast entirely, the same creative flair and attention to detail are present and correct at Central: The Original Store, which Bhicharnchitr guided to fruition earlier this year.
Design by international studios – modular exteriors by Belgian architect Vincent Van Duysen and interiors by Tokyo-based outfit Tripster – are a nod to Tiang and Samrit Chirathivat's globalist vision.
But native influence also looms large in the design. Large street-front windows recall the original shop's window displays, while terrazzo floors, exposed concrete and wooden ceiling beams pay tribute to the traditional shophouse architecture found in Talad Noi, the historic neighbourhood where the store is located.
If the look of the store is striking, the substance is equally impactful. With music, cuisine, literature and art unfolding over five floors, the store channels the eclectic character of Talad Noi, which is forging a new identity as the city's liveliest creative district.
"I feel like my purpose is to keep the legacy of Central Group going and that's what drives me to do things that are different, exciting and new." – Barom Bhicharnchitr
In recent years, the shophouse-lined streets have witnessed an injection of vital energy courtesy of some of Bangkok's best and most creative bars, restaurants and galleries. Recent additions, including the Thailand Creative Design Centre (TCDC), ICON Siam and Warehouse 30, have all contributed to the growing spirit of dynamism in the area. And Bhicharnchitr is confident that the timing is ripe for Central: The Original Store to flourish in the neighbourhood.
"We felt it was our duty to do something really special here," said Bhicharnchitr.
"We wanted to relate and communicate the past to a modern audience. The original shop was one of the first ones in Thailand to have a window display, so we kept that. Charoen Krung Road had one of Thailand's first jazz bars, so we've got Siwilai Sound Club here.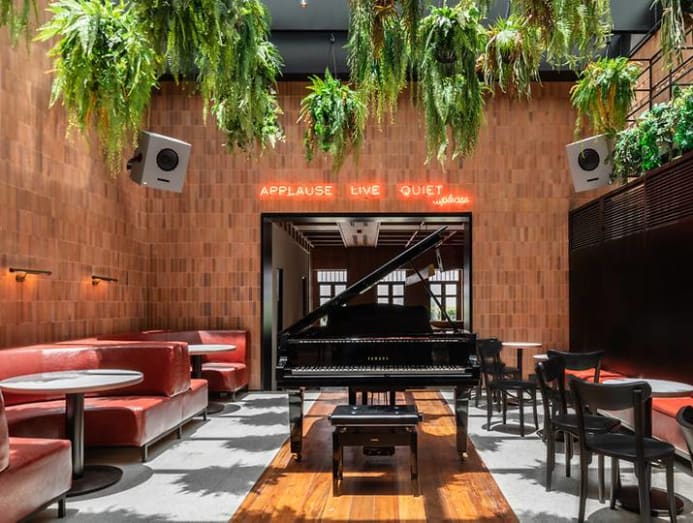 "This was the first store that Central Group ever had as a company and it was a hub for the community during the 1950s. Now that Talad Noi is emerging as a creative district, it felt like the right time for us to come and contribute to the area again and become a focal point for the type of crowd the area is now attracting."
Bhicharnchitr's flair for nostalgia is palpable at Central: The Original Store. In the staging area on the ground floor, browsers flick through copies of Esquire, Vogue and Look while the soothing sounds of Miles Davis pipe into the room.
Upstairs, the story of Central Group and The Original Store is relayed via an interactive exhibition featuring period ephemera from 1950s Thailand.
On the top level of the building, meanwhile, David Thompson is utilising a 1950s cookbook to explore a period where Thai cuisine strayed from strict traditionalism to incorporate a degree of foreign influence. Yet while he excels at judiciously applying retro tinges to his retail vision, Bhicharnchitr is determined to move with the times.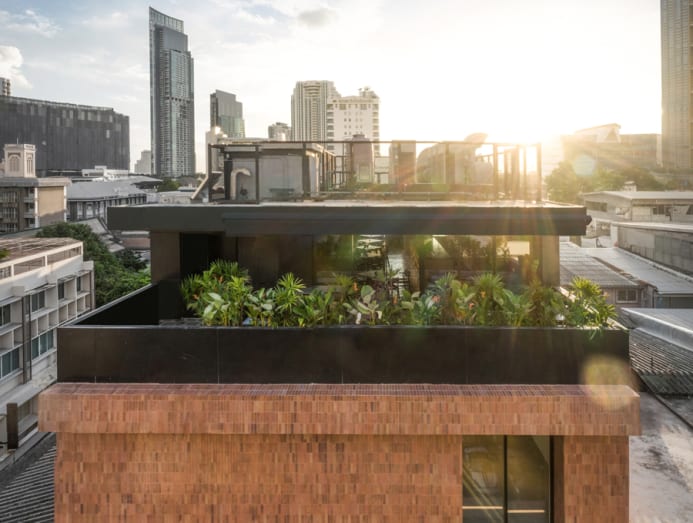 "I feel like my purpose is to keep the legacy of Central Group going and that's what drives me to do things that are different, exciting and new," he said.
"I like to do meaningful things. Quentin Tarantino says he will retire once he makes his 10th film. Maybe I'll do the same after another few projects."
"We felt it was our duty to do something really special here. We wanted to relate and communicate the past to a modern audience." – Barom Bhicharnchitr