In Bangkok, the ambitious chefs reinventing Thai food for eager diners
A new wave of culinary talent is fusing respect for Thai gastronomic traditions with a willingness to experiment, and foodies are lapping it up.
Bangkok has long been a culinary destination, but it's only recently that Thai chefs have cemented their status at the very pinnacle of the city's food scene.
Pioneers like Nahm, Bo.Lan (now sadly defunct: A victim of the global pandemic), Paste, Le Du and Issaya Siamese Club were influential in applying significant tweaks to the Thai dining experience.
They're now vying with a growing collection of exciting upstarts, ranging from the omakase-style Samrub For Thai to the Chinese-retro curry powerhouse Charmgang Curry Shop.
These relative newcomers all showcase the distinctive visions of their chef-proprietors. What they share is an ability to guide diners on a journey while springing delicious surprises along the way.   
DYLAN EITHARONG, HAAWM
To call Dylan Eitharong's transcendent take on Thai food as "homespun" would be damning it with faint praise. But the Thai-American chef is the first to admit to taking cues from time-honoured traditions in his journey to the top of Bangkok's culinary tree.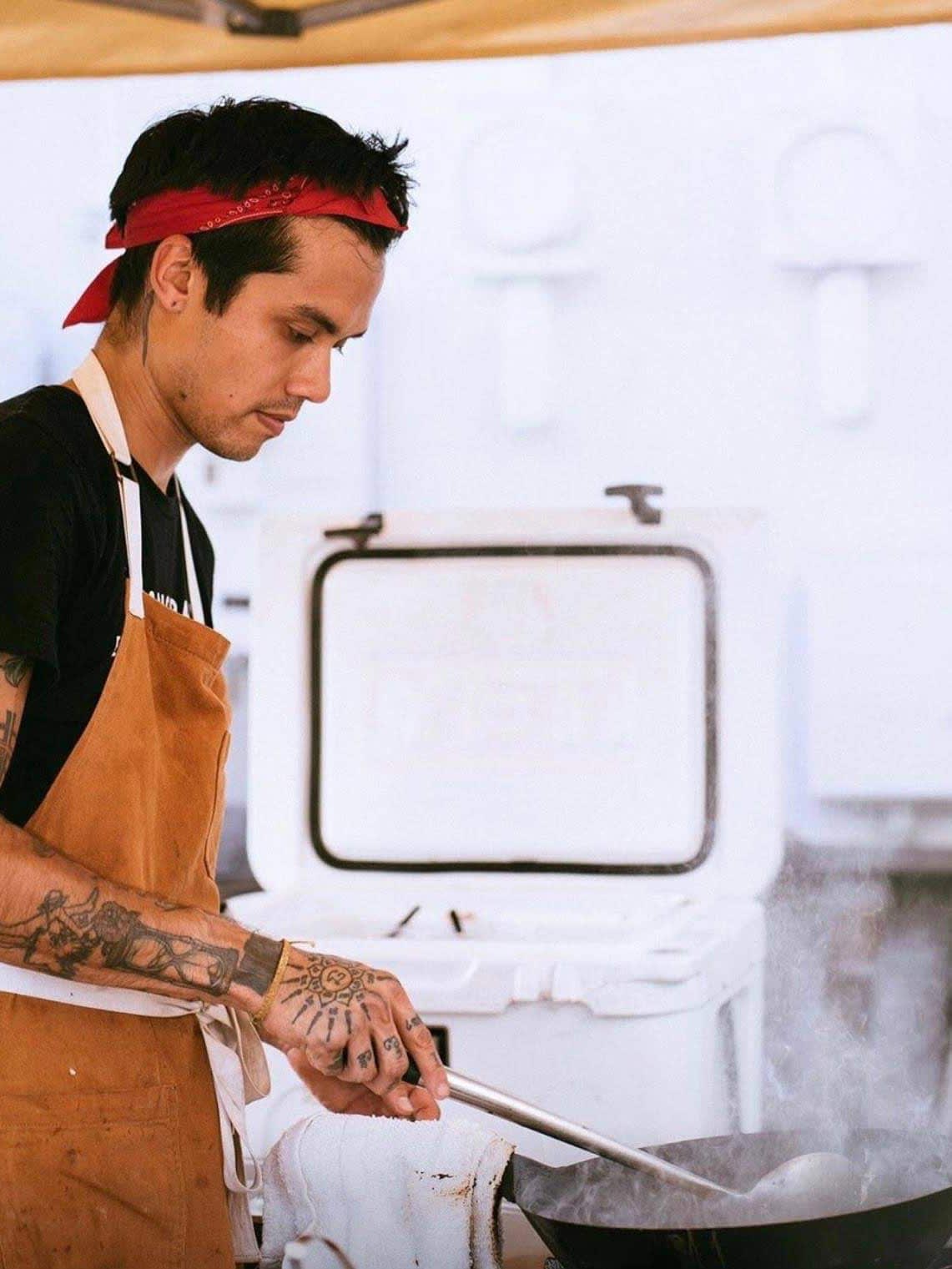 Judging by the kudos he is getting for Haawm, the private dining venture he runs from his family's townhouse in the On Nut neighbourhood, Eitharong has channelled his compulsion well.
The past year has been a difficult time for the city's dining scene. Eitharong, though, has been a pandemic success story.
Haawm has evolved from word-of-mouth cult status to one of the city's hottest tables. Sittings are booked up months in advance as a mixed crowd of foodies – both Thai and international – line up to sample Eitharong's epic multi-course meals.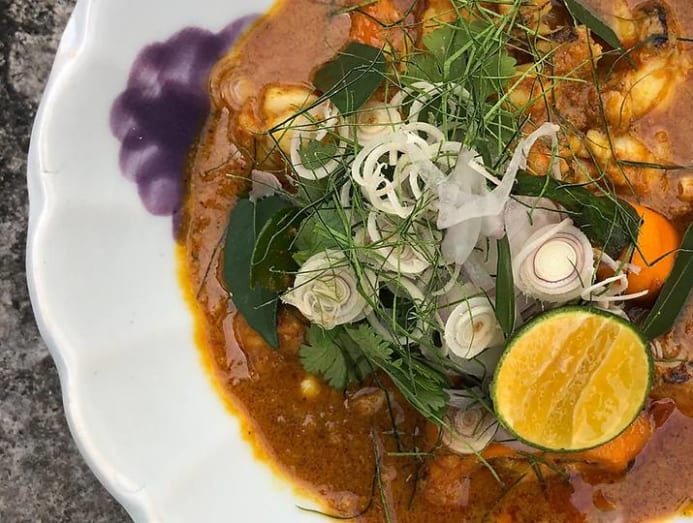 The chef's tattoos, an air of mischief, and plain-speaking persona all hint at rebelliousness. Eitharong has strong views on the evolution of Thai cuisine and is not averse to adding creative twists to dishes as and when they are required. Haawm, for instance, has become known for its use of smoked meats.
But he is far from an enfant terrible obsessed by being wilfully different. Indeed, much of Haawm's success lies in Eitharong's reverence for Thai cuisine and his passion for uncovering obscure recipes from the past that serve as inspiration for his present.
Diners lucky enough to get a spot at Haawm can expect a seven-course dinner of family-style Thai dishes. Recent highlights include a smoked fish salad with budu (southern fermented fish sauce) dressing and kaffir lime, and gaeng tomae, a Malay curry combining Indian spices like mustard and fenugreek and braised chicken.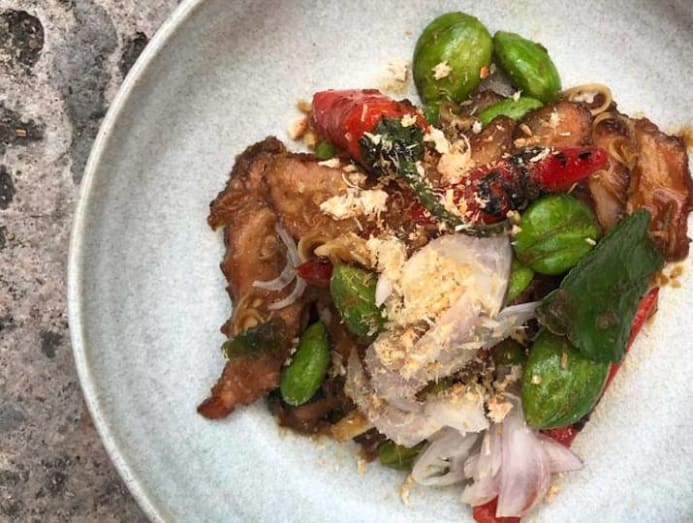 Both dishes encapsulate Eitharong's questing approach to cooking Thai food: One that avoids the established main highways to explore the intriguing backroads of the cuisine.
"Thai cooks are starting to get creative and change the old ways into new ones while looking to the past (and to other chefs) as inspiration, not gospel," he said.
GERAVICH 'MEW' MESAENGNILVERAKUL, ARUSS 'JAI' LERLERSTKULL AND ATCHARAPORN 'AEW' KIATTHANAWAT, CHARMGANG CURRY SHOP
The saying "three's a crowd" clearly doesn't mean much to the team behind Charmgang Curry Shop.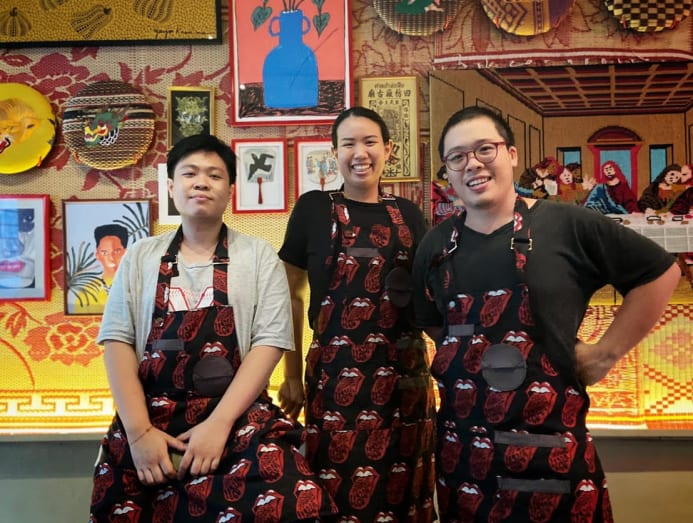 "We've worked together for several years with passion and madness," said Mew. "So, it was a natural progression for us to open our small curry shop."
Key to this sense of group harmony is the different skill sets that each possesses. Mew, for example, is a master of cooking with fire and charcoal. Jai has a passion for Thailand's array of curries. Aew, meanwhile, has a penchant for spicy salads and relishes. The combination of all three has made Charmgang Curry Shop an instant hit with discerning diners.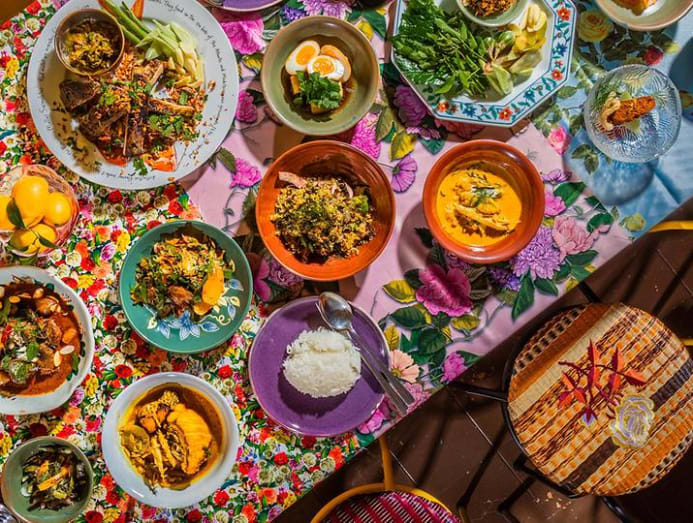 Working studiously in an open kitchen inside a stylishly converted shophouse a stone's throw from Bangkok's iconic Hualamphong Railway Station, the trio applies their chops to concise, compelling set menus. These change every three-to-four weeks with new dishes rotated alongside established signatures.
While the young chefs are not afraid to apply innovation, they are mindful of the need to balance sweet, salty, sour and spicy tastes: The four key elements of Thai cuisine. They do so successfully in a curry with smoked kingfish and pennywort and a smoked duck salad with Marian plum. Desserts are also on the money with sapodilla in fresh coconut milk providing a perfect palate-cleansing finale to a memorable meal.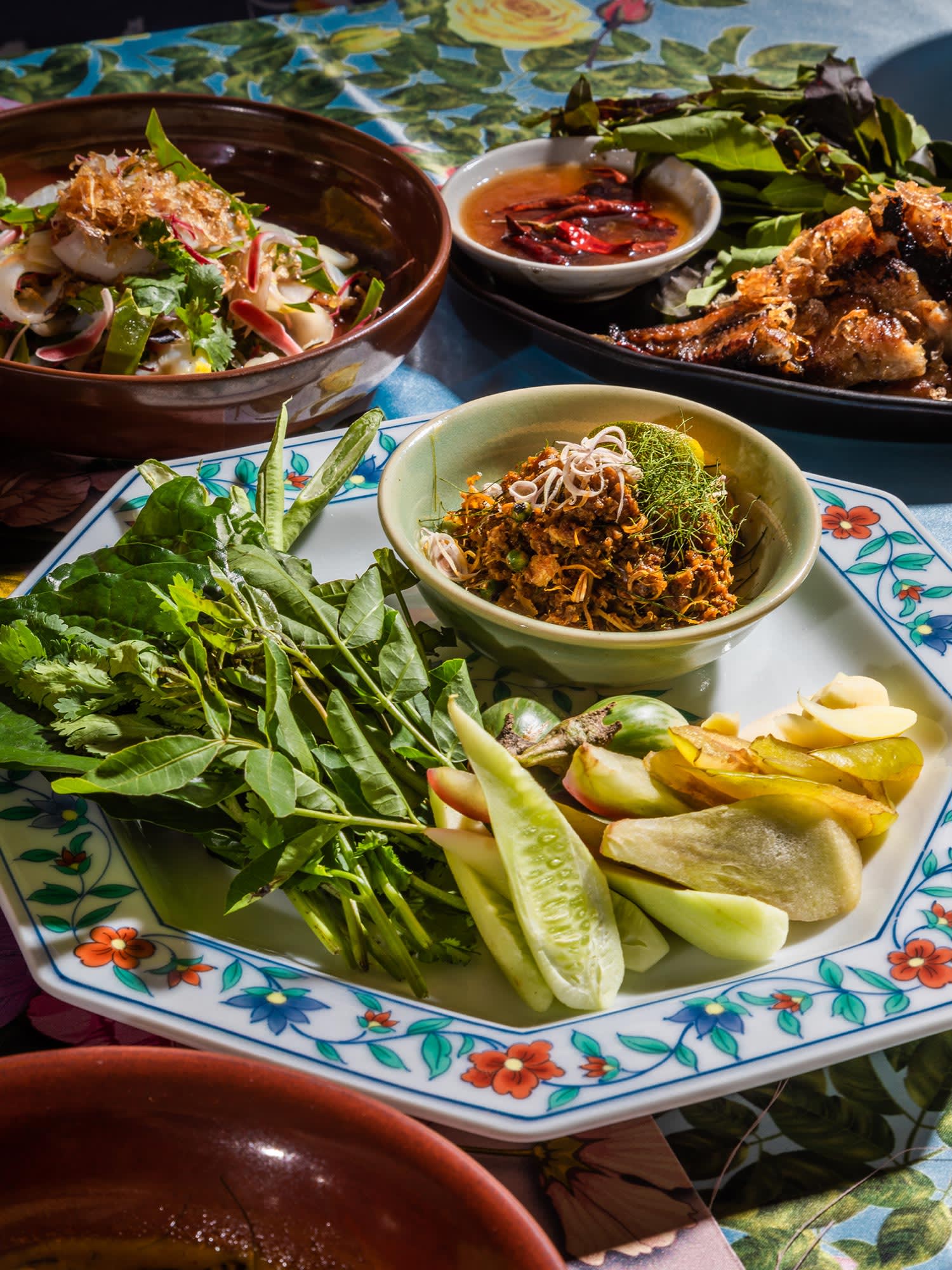 "It has never been our intention to reinvent the wheel," said Mew. "We don't want to make things complicated or too difficult to understand. Our goal is to cook with love and to achieve balance in the dishes we serve to our guests."
While the overriding philosophy is prosaic, the Charmgang gang's knack for forging alchemy from simplicity holds rich promise for the future.
"We did not set out aiming for awards," added Mew. "But if we are open, respect, and learn from one another, there are a lot of opportunities which will cross our paths."
PRIN POLSUK, SAMRUB FOR THAI
A hunger for knowledge has characterised Prin Polsuk's journey as a chef.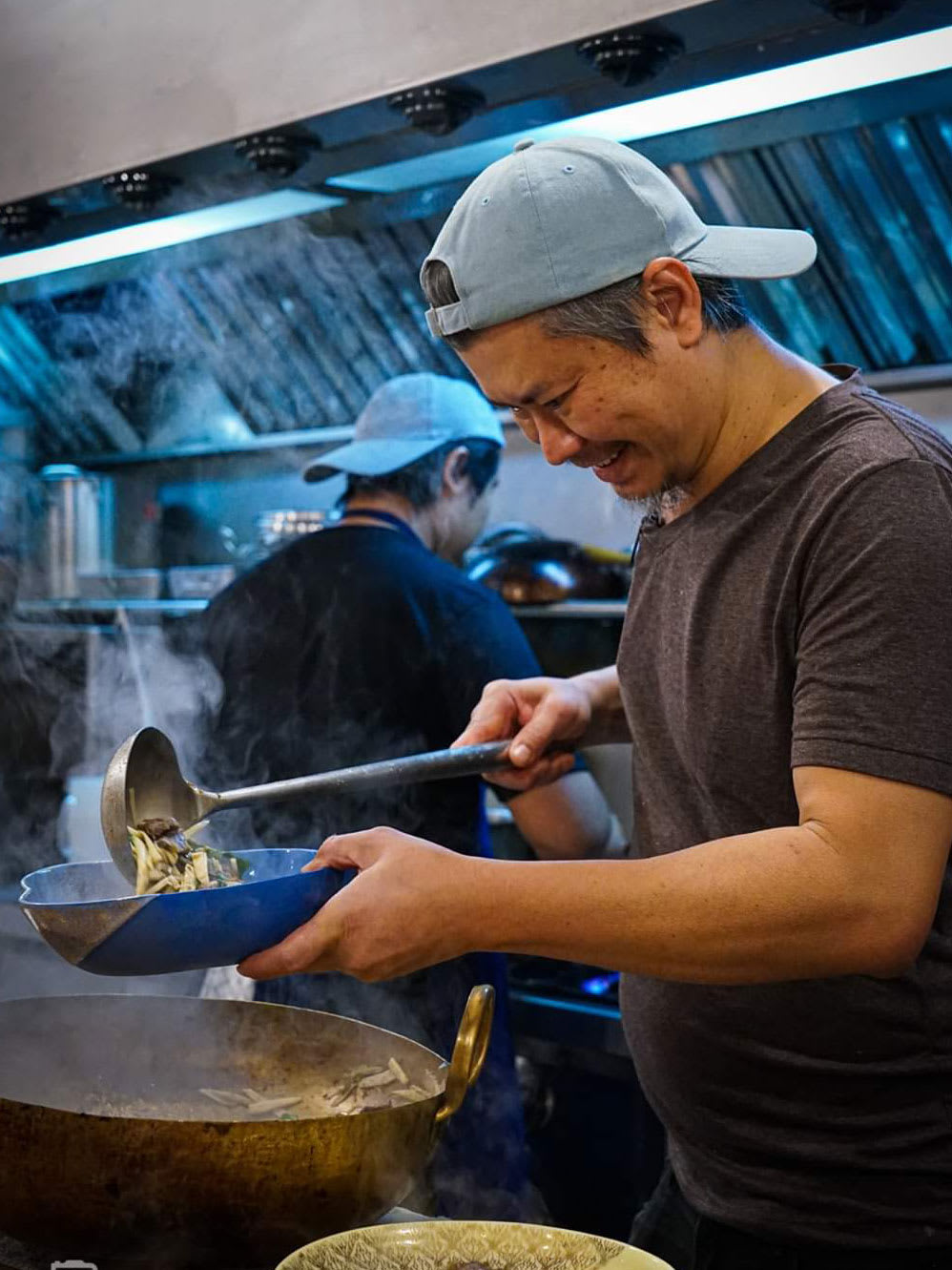 Indeed, he classes as a "happy accident" a career trajectory encompassing stints at Sala Rim Naam, the flagship Thai restaurant at Bangkok's Mandarin Oriental Hotel, and Nahm, first at its London iteration and then as successor to David Thompson as head chef of the famed Bangkok flagship.
"I studied engineering," he said. "But I was always more intrigued by art and literature. I think it was this interest that inspired me to go down the route that I have taken. An appreciation for art and literature helped me to see the beauty of cooking in Thai culture."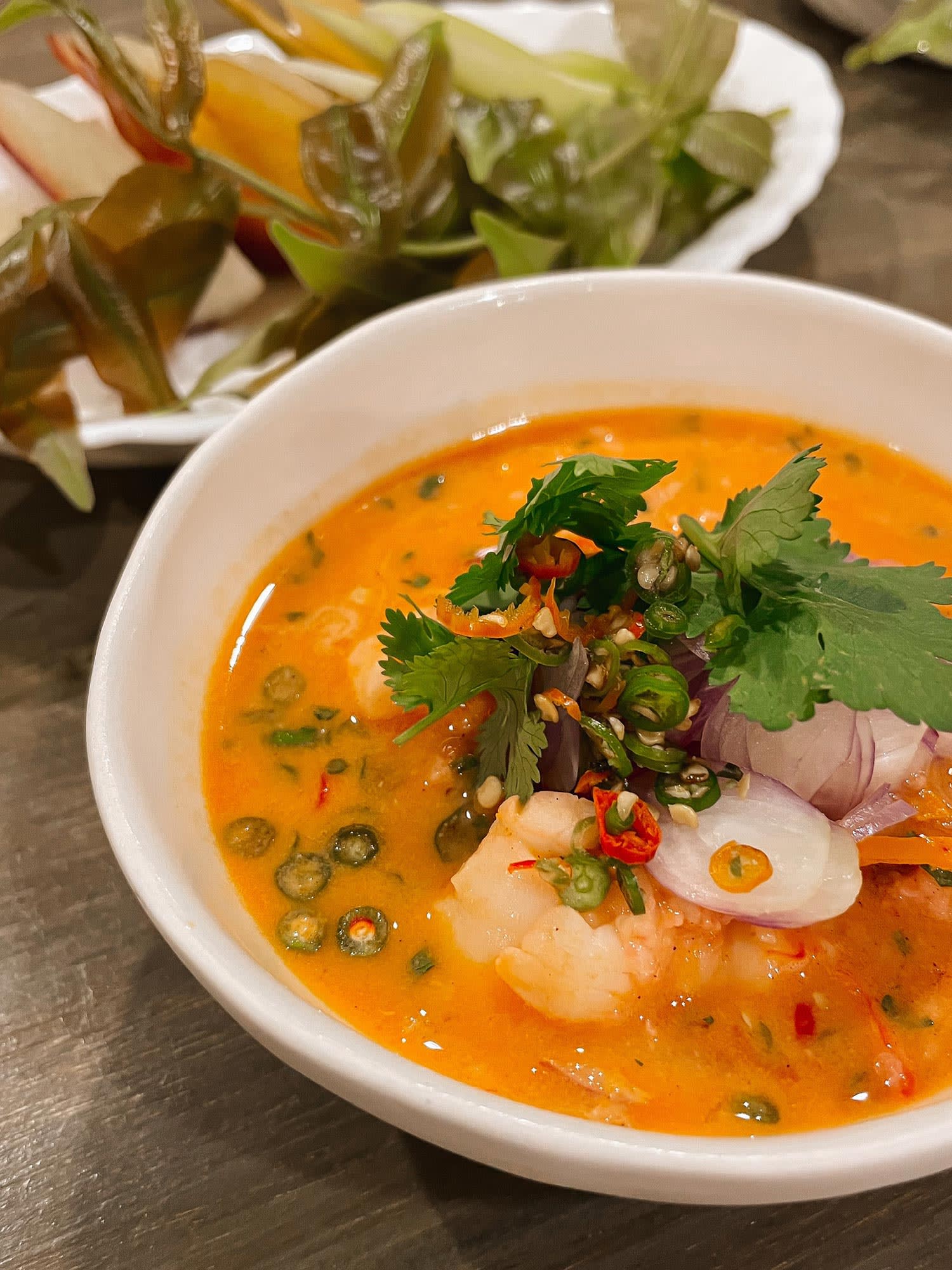 Chef Polsuk showcases his passion for Thailand's gastronomic heritage to spellbinding effect at Samrub For Thai. His open-air kitchen at the tiny eight-seat venue is anchored in Bangkok. But through his multi-course menus, which typically involve three canapes, five sharing-style main dishes and a dessert, he takes diners on a thrilling gastronomic ride around the Kingdom.
With Polsuk's restless thirst for knowledge ensuring he rarely stands still as a chef, singling out dishes that define the Samrub by Thai experience is an impossible task.
An evening with Polsuk might involve a south-meets-north collision involving a spicy, salty gaeng tai pla (dry fish innards curry) served alongside smoked and smashed wagyu beef before veering back to Bangkok for Chinese-Thai fish dumplings made with snakehead fish and topped with crispy garlic and mustard leaf.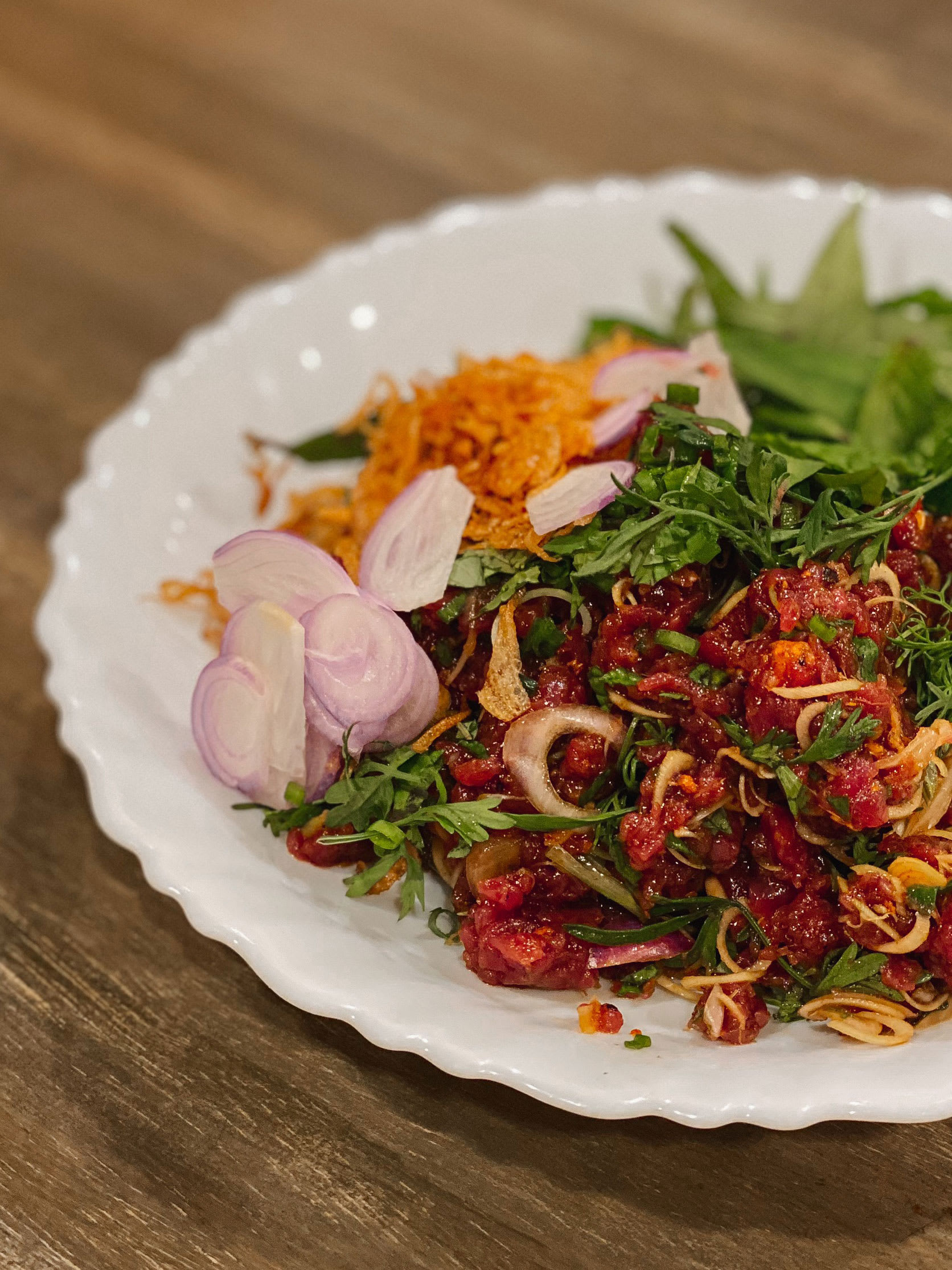 "The restaurant is an education platform for Thai food and culture," said Polsuk. It passes on our knowledge of Thai regional food. We cook Thai food to reflect our personality as Thais."
According to Polsuk, the freedom that he enjoys at Samrub For Thai is indicative of wider emancipation among Thai chefs.
"Thai people, I think, are very adaptable," he said. "There have been new ways of approaching Thai culinary traditions and local ingredients that have led to a real upsurge in creativity in the Thai dining scene. It's exciting."