Banyan Tree founder Ho Kwon Ping: 'Successful entrepreneurship is knowing which waves to ride'
With the opening of its 70th property, CNA Luxury sits down with Banyan Tree chairman and founder, Ho Kwon Ping, who shares his thoughts on luxury travel, succession plans and why entrepreneurship is akin to surfing.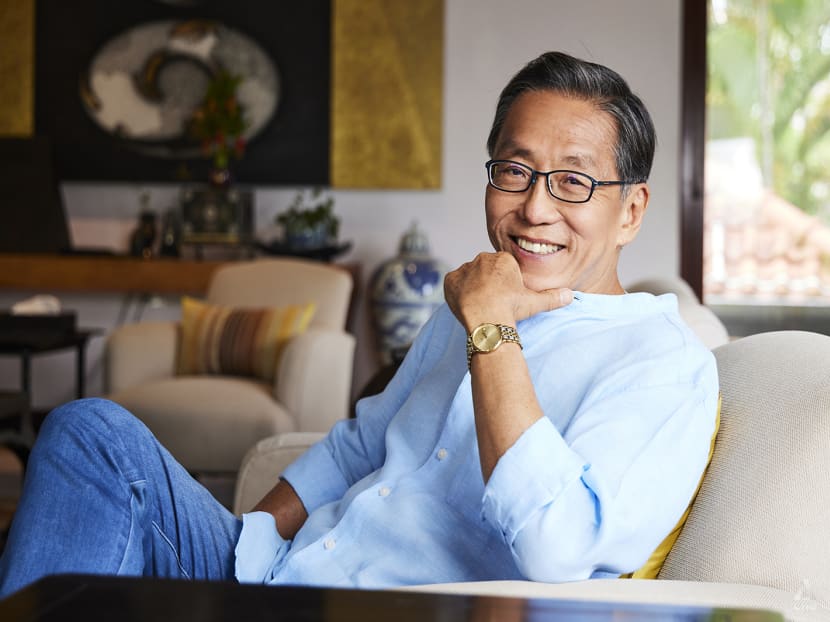 Ask Ho Kwon Ping to describe his entrepreneurship journey and he'll sum it up with two words – "wild" and "unexpected". In July 2023, Banyan Tree Group, the renowned independent hospitality company Ho started with his wife, Claire Chiang, celebrated the opening of its 70th property. Yet Ho believes the company is still "in the middle of a precarious journey".
"With 70 hotels, we are not tiny, but we are not big either. We are in 23 countries, which is quite a lot," he reflected. As a hotel company founded and based in Singapore, with operations all around the world, Ho believes Banyan Tree is "not in the comfort of a protected home environment". But the plan has always been to become an international player. "As a Singapore company, you cannot hope to be a major hotel company by just operating within the country," Ho explained.
So if there's an analogy that could encapsulate Banyan Tree's journey, it would be the migration of antelopes across a river in Africa, Ho mused. "There are around a thousand antelopes making that journey, but two or three never make it because they get eaten by crocodiles. So I feel a bit like the antelope that's crossing the river, leaving the comfort of the home bank to get to the far bank."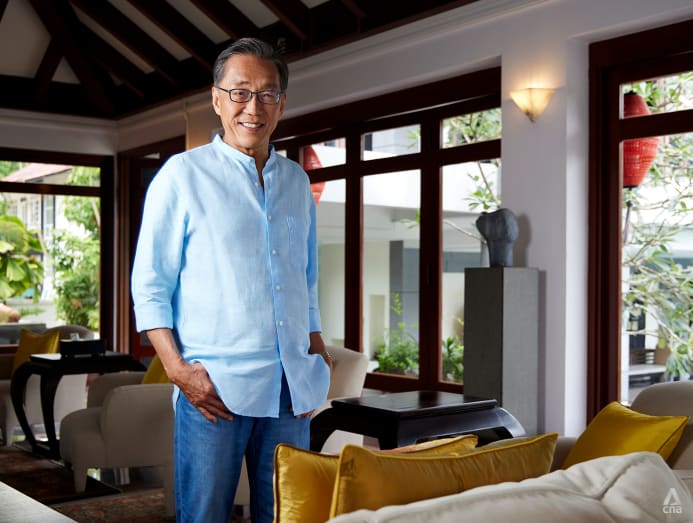 He continued: "We are in this transitional space of trying to be a player that's global in scope, but not yet in scale, and that's always a very precarious position to be in. But I'd like to preserve that sense of vulnerability. It keeps you humble, it keeps you on your toes, and it prevents you from hubris."
SEVENTY PROPERTIES AND GROWING
That sense of vulnerability has undoubtedly characterised much of Ho's journey with Banyan Tree. He calls himself an accidental hotelier. Formerly a journalist, Ho took over his family's agribusiness and infrastructure construction company when his father suffered a stroke. While on holiday with Chiang in Phuket, the avid travellers saw an opportunity to create a luxurious resort experience after purchasing a piece of land that turned out to be an abandoned tin mine.
The first Banyan Tree property opened its doors in 1994 and soon, the brand started capturing the hearts of travellers as a luxury boutique hotel product steeped with Asian sensibilities. They went on to open several properties in locations all around the world. "Claire and I were never really trained in hospitality. She was into social development and I was into economic development and we started Banyan Tree because we saw the company as a vehicle for development in remote places which now, decades later, seem to be very luxurious. But back then, places such as Phuket, Bali and the Maldives were really underdeveloped," Ho recalled.
For several years, the Banyan Tree Group portfolio only had three other brands – Angsana, Cassia and Dhawa. But in 2022, the group concurrently launched three new brands – Garrya, Homm and Folio – along with two brand extensions of Banyan Tree – Veya and Escape. Some of the group's latest openings within Asia in recent years include Buahan, A Banyan Tree Escape, Banyan Tree Veya Phuket, Garrya Nijo Castle Kyoto, Dhawa Ho Tram and Folio Sakura Shinsaibashi Osaka.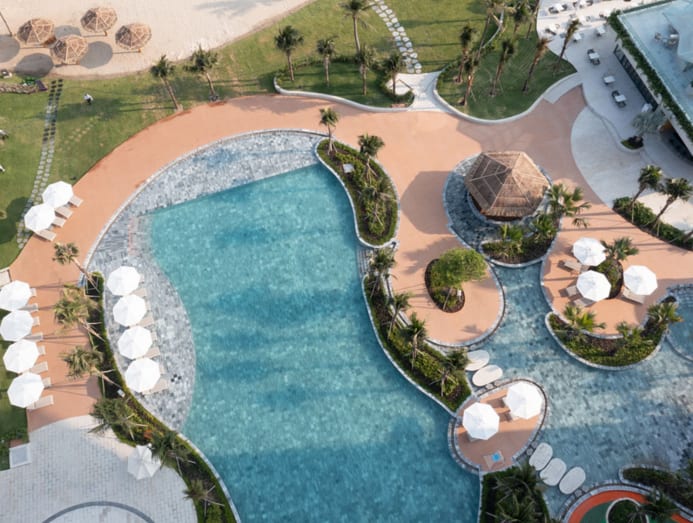 Its ambitious expansion made the group an outlier at the time, with many other hospitality groups opting to slow growth to recover from the pandemic. In particular, Ho sees opportunities to grow the group's portfolio in Europe, North America and Japan. Its footprint in Southeast Asia has been growing organically and in China, it has become one of the largest independent hotel players, added Ho.
Banyan Tree is now on track to grow its portfolio to 100 hotels "within the next four or five years". "But that's nothing because if you look at the big global hotel companies, they have thousands of hotels. I don't think we will get there within my lifetime, but we can certainly get to a much more comfortable level," said Ho.
THE EVOLUTION OF LUXURY TRAVEL
Banyan Tree may have its roots in luxury resorts, but as any avid traveller will know, the definition of luxury travel keeps growing and changing. "People used to ask me years ago how I would feel about the 'hoi polloi' coming to our properties," Ho recalled. "I am so overjoyed when that happens. A rich person coming to a Banyan Tree property is no skin off my nose, they can easily afford it. But for regular folk to come to our properties, it means a lot more. It means they see the value in our offerings."
Ho believes that there are two types of luxury – exclusive luxury and inclusive luxury. The latter is how he wants to define the experience at Banyan Tree's properties. "There are people who judge a product on how exclusive it is, we see that in luxury fashion. A good example of inclusive luxury is Apple. It's not exactly luxury because it is affordable, but it's still much more expensive than a regular phone. Apple doesn't sell itself on the idea of exclusive luxury. It doesn't set you apart if you own an iPhone because everyone has an iPhone. But it makes you part of a community that thinks an iPhone is functional and that owning one is cool."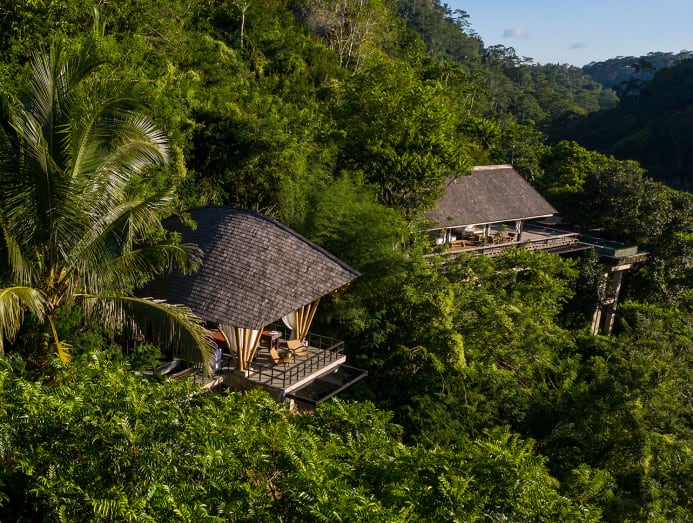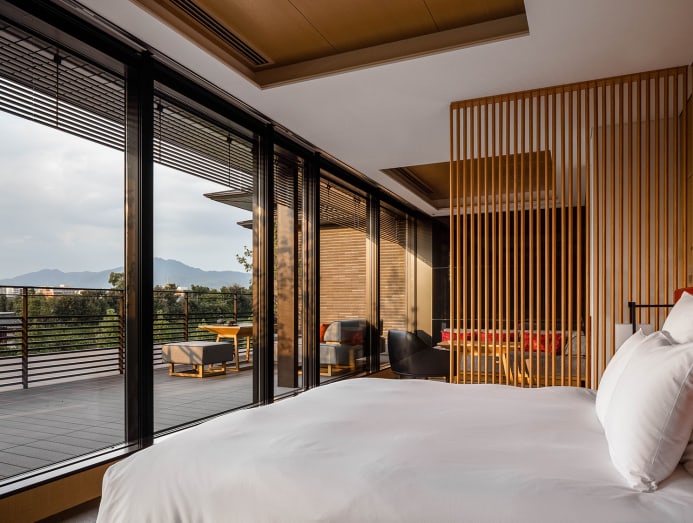 The current brands under the Banyan Tree ecosystem each cover different price points and travel purposes. "Some people have asked me, how can Banyan Tree, which is steeped in luxury, go into lower priced brands? That's not a problem for us. We just have to figure out how to deliver the same experience to our guests at a lower price point," Ho continued.
"I rebel against the idea that luxury travel is when you can book a private jet, or cruise to Antarctica. And that the ultimate luxury in travel as four poor guys experienced is to go into the Titan submersible," Ho added with a slight chuckle. "Luxury to me is the ability to have all the time in the world to spend with your loved ones or by yourself, and the ability to have experiences which may not be accessible everyone, but need not be the most expensive. Now if I can provide all that in a cheaper product, to me, that's luxury too."
Brands under Banyan Tree Group
Banyan Tree: The group's flagship brand focused on luxury resorts
Banyan Tree Veya: An all-villa concept focused on personal wellness and wellbeing
Banyan Tree Escape: 'No doors, no walls' concept with eco-luxury experiences
Angsana: Casual, family-friendly stays
Cassia: Serviced apartment hotel stays
Dhawa: Hip, colourful and contemporary lifestyle hotels
Homm: Affordable, home-away-from-home stays within bustling urban centres
Garrya: Minimalist havens in off-the-beaten path neighbourhoods
Folio: Functional, economical, micro-hotel concept
NAVIGATING CRISIS AND RIDING THE WAVES
With almost three decades at the helm of Banyan Tree, Ho has steered the hotel chain through plenty of ups and downs. One of the most difficult crises he has had to navigate is the 2004 tsunami. "We had resorts that were completely destroyed. Thankfully, we had no deaths, but we had so many stories of near deaths," he recalled. "That really affected us because our people were affected."
Ho also describes the COVID-19 pandemic as "a bad dream". During the pandemic, the group had to navigate the challenging circumstances of operating with zero occupancy at many of its properties. It is during these times that a company's culture is truly tested. "As a people-driven company, we have learnt that crises will always continue to occur. It's a given especially in our business of hospitality. So it is critical to build up trust between management and associates, and trust and belief in the company."
The biggest lesson in entrepreneurship Ho has learnt over the years is to know when to ride the waves. "I don't surf, but I like to watch people surfing. Successful entrepreneurship is knowing which waves to ride," said Ho, adding that as entrepreneurs, it is important to see what societal or business trends are worth catching on.
"There are waves that will peter out prematurely. Or there may be a big wave that comes but others are still sitting around and paddling. But this wave happens to be the one near where you are sitting. Some get on the wave too soon or too late. But there may be some who are skillful enough to ride the wave all the way to shore. So entrepreneurship is a combination of skill, pure luck and good timing," he elaborated.
Ho also stressed the importance of being humble in entrepreneurship. "It's nothing about how great you are. If you didn't have the right timing, if you didn't have luck, you wouldn't be here. Never fool yourself into thinking that it was because of you. There are many people out there who are smarter than you or more hardworking, but they didn't make it not because they are less capable. You just happened to ride the wave at the right time."
MERITOCRACY AND SUCCESSION
In several interviews and speaker engagements Ho did in the past, he has always been open about his wish for Banyan Tree to remain within the family. After heading the group's China operations for several years, his eldest son now heads the family's first business in agriculture and food tech. His daughter is currently senior vice president of brand and commercial of Banyan Tree, while his youngest son, who is currently a lawyer, has shown interest in eventually joining the family fold.  
"I hope Banyan Tree stays within the family, not for any egotistical reasons," stated Ho. "In my many years in business, I have come to realise that there is merit in well-run family companies which distinguish between management and ownership. My children recognise that they do not necessarily need to be the CEO, if they can be, sure, but they can also just be stewards of the company and provide guidance, direction and a sense of values to the company."
While he has always hoped for his children to join the business, "I've always said to them that they must want it too", he said. He also stressed the importance of his children gaining work experience outside the world of Banyan Tree before returning in order to better understand their own competencies and self-worth.  
Ho says his children have brought "a lot of freshness" into the business. "I may think that I try to be innovative, dynamic and smart, but very often, my many years of experience has made me a bit cynical or unwilling to try new things because I've been burned before. But at the same time, experience is useful. So having my children in the business is a good balance."
He believes that as long as there is mutual respect between all parties, conflicts can be mitigated. "It cannot be a one-way street with me as the patriarch, like Succession, which I'm watching now!" he chuckled, referring to the HBO series that follows the fictional Roy family controlling a powerful global media and entertainment conglomerate. "That's one of the TV shows that I watch on airplanes," He admitted with a laugh.  
THIRTY YEARS AND BEYOND
Banyan Tree will celebrate its 30th anniversary in 2024, a milestone Ho describes as not only a time of celebration, but also a time to reflect on what has made the company successful and what must be done to ensure the survival of the company 30 years from now. "I might still be around, I may not. You never know right? Henry Kissinger is a hundred years old. I am 71 this year, so I could be 101!" he quipped.
While he has gradually stepped back in some areas of the business, Ho doesn't believe he will ever fully retire. "When you are in a family business, you don't need to fully retire. But when you get that old, you should recognise your own frailties and fully retire from anything that really moves the needle or you will only be holding the company back. But you also know that if you're an entrepreneur and you're fully retired, you'll probably die pretty quickly," Ho shared with candour.
At an older age, Ho hopes to still take on small projects that will "give me a sense of purpose, but will not make an impact if they fail". "Hopefully whoever runs the company during that time will say okay, why don't you play around with this?" he laughed.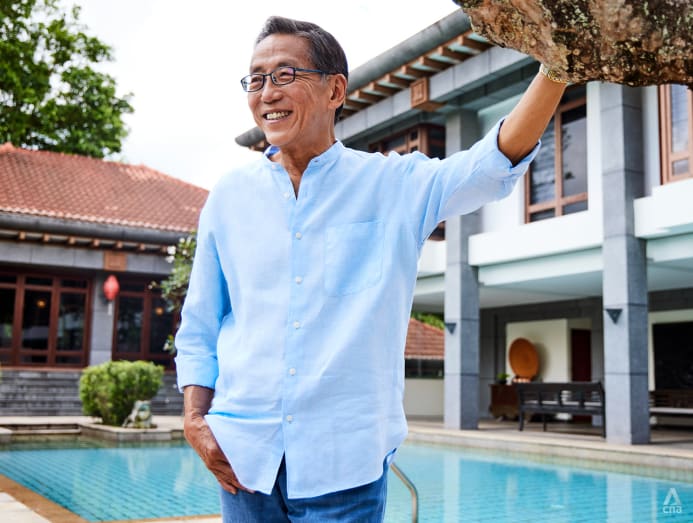 Ho's ultimate vision for Banyan Tree to grow into "one of the most trusted, respected, independent multi-branded hospitality companies in the world". "It's a big ambition," he admitted.
On a broader level, he hopes for Banyan Tree to be a community for everyone who has been involved in its journey from day one – from guests to employees and even suppliers and contractors. "We are building an experience together and we will always be a community that continues to inspire people who have been touched by us. That's when you feel the magic of hospitality," said Ho. "I've always said that if there's no magic in our lives and you are doing something purely for money, then it's a waste of time. That magic doesn't happen every day, but there are moments when it does. And those moments tell us that we are well on our way."