10 minutes with… The great-great-great-grandson of Louis Vuitton
What's it like being the sixth generation scion of the Vuitton empire? What does a typical week look like? Who would play Louis Vuitton in a movie? All your questions (and more) answered in CNA Luxury's chat with Benoit-Louis Vuitton.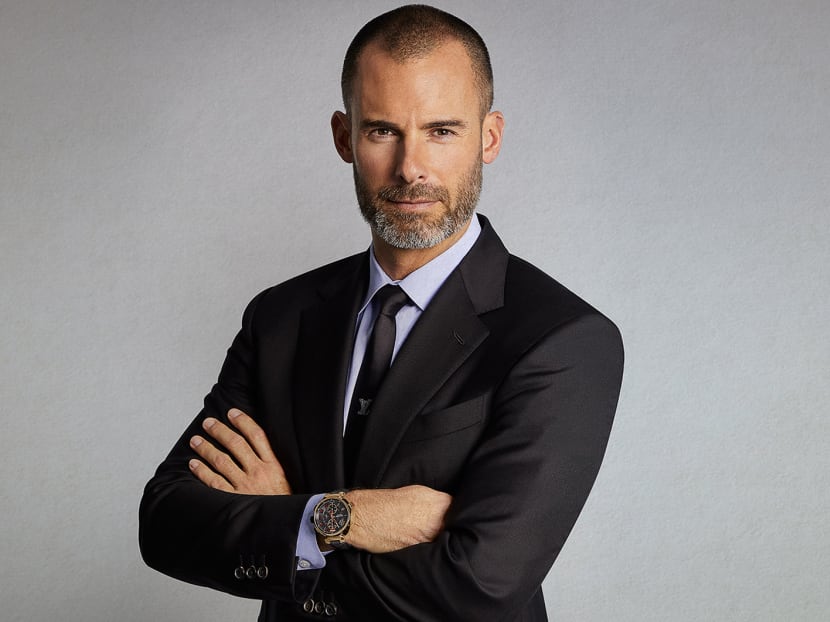 Tall, handsome, charming, stylish, and the sixth-generation descendant of Louis Vuitton, there could be no better frontman for the French luxury house than 44-year-old Benoit-Louis Vuitton.
As its corporate director of Art, Culture and Patrimony, he represents and embodies the heritage and values of the company, handles client relations for high-end customers, and manages the Asnieres Family House (which he lived in till he was seven), as well as the company's gallery and exhibition contents.
To mark 200 years after the birth of his great-great-great-grandfather, Benoit-Louis recently hosted an intimate virtual tour of the Asnieres house and atelier that Louis Vuitton built near Paris, France.
CNA Luxury: Thanks for having us! Tell us about the Asnieres house and how important it is to the family.
Benoit-Louis Vuitton: The original family house was built a little after the Asnieres atelier, which was built four or five years after Louis Vuitton founded the maison in Paris in 1854, as he needed a bigger space to create his traditional trunks.
The dining room is decorated very simply. There's a small display of wedding trunks that Gaston, grandson of Louis Vuitton, collected. Eastern and Middle Eastern in origin, they're decorated with motifs such as lovebirds, which represent love and the richness of family life.
Gaston was a crazy collector of everything and anything. Thanks to him, we are starting to gather archives, with more than 100,000 documents, and 20,000 objects, not just from Louis Vuitton.
The living room dates back to 1900 and is an extension created by George, son of Louis Vuitton. It's Art Nouveau in style and richer in terms of decoration, with ceiling mouldings, paintings, stained glass windows, a green ceramic fireplace with floral motifs, a bronze bust of Louis Vuitton, and one of Louis Vuitton's earlier trunks in striped canvas, as a coffee table.
The rich environment was created to welcome suppliers and showcase how creative and successful the business was. At present this room has an old, vintage feel to it, but it was very modern and innovative for its time.
What memories do you have growing up in this house?
It was nice growing up in a place like that. Not only in the family house, but running around the workshop. The environment influenced my values and way of life –manufacturing, craftsmanship, innovation, how things look.  
My brother and I also spent a lot of time playing in the garden. We found it funny to throw things around and break the little glass panels of the living room's stained glass windows. We also had yearly BBQs in summer and Christmas parties with all the employees.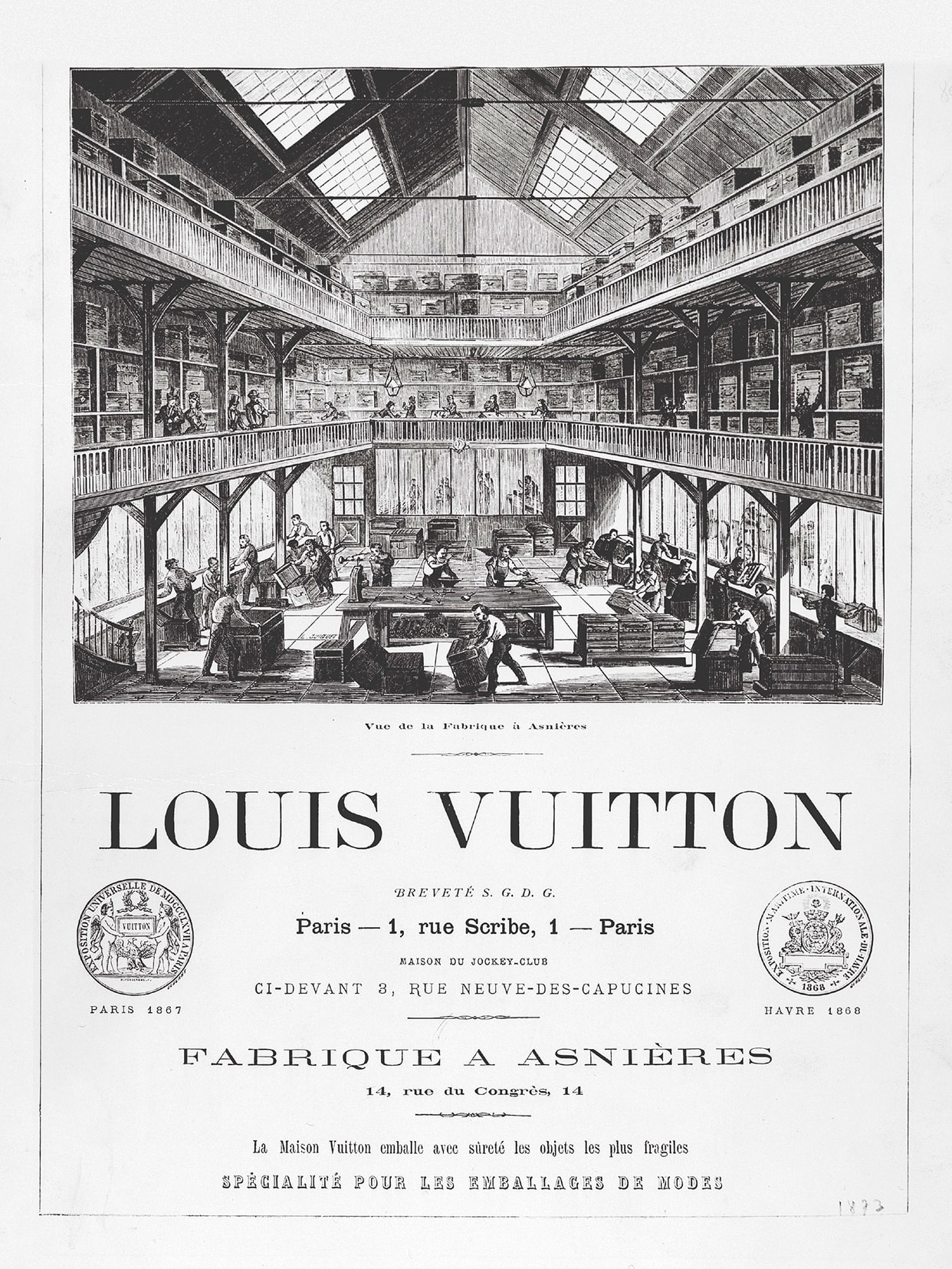 And where do you live now?
In an apartment in Paris, which is modern, but filled with vintage pieces from my [late] father (Patrick-Louis Vuitton). I spend weekends in my father's country house, which I'm getting renovated at the moment. I'm keeping the old wooden frame but incorporating a contemporary glass house, and buying pieces of modern art for it.
I am a mix of history and tradition, innovation and modernity, so I like to mix things up. It goes with my DNA, and with the curiosity we have at Louis Vuitton to remain innovative.
What has your career path been like?
I did Management and Marketing studies in a Franco-American business school in Paris, then internships in Paris, London and Japan for Louis Vuitton and Chaumet. I was watch and jewellery manager at a store in New York from 2003 to 2005.
From 2005 to 2015, I was head of product for Watches, then head of commercial development of High Watchmaking; I was also involved in the commercial development of High Jewellery.
From 2015 to 2019, I was director of the Canadian Toronto Maison, then from 2019 to 2020, I was director of Customer Experiences for Louis Vuitton Atelier. This year, I became corporate director, Art, Culture and Patrimony.
You're a watch buff?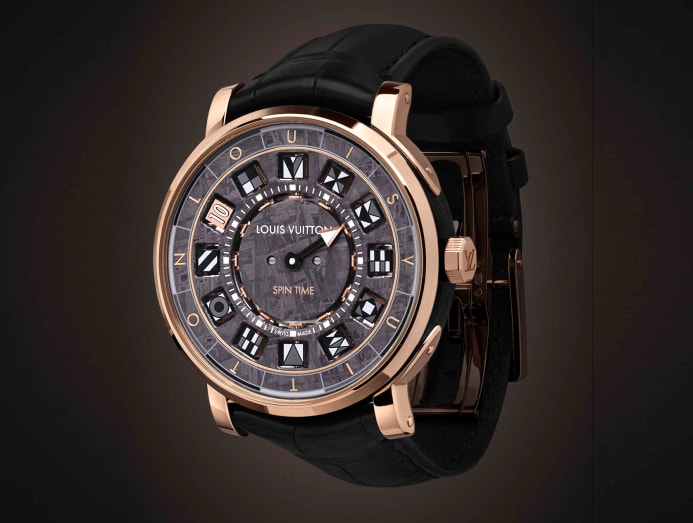 Yes, but I don't count the number of watches I own.
Even as boys, my brother and I liked watches and jewellery. We used to fight a bit, so my father told us, "if you behave, you will each get a 10-franc coin at night. We made 270 french francs each after a month – not the full 310, because there were days we did fight. We used the money to buy Swatches as we were collecting them then.
When my brother turned 18, he requested a watch as a gift. I did the same. For men, it's the only jewel you can wear. There's always a story behind watches. That's why when you start collecting them, you never stop.
Before I started working with the family business, my father [Patrick-Louis] had jokingly said every generation has to bring something new to the business.
I said I would introduce watches and jewellery to Louis Vuitton. What we did in the last 15 to 20 years – business has been growing, and I am proud to be part of that. I had the luck to work with our master watchmakers Michel Navas and Enrico Barbasini, who still work in Geneva (at La Fabrique du Temps Louis Vuitton).
What's a typical week like for you?
Crazy, because we just finished the [fashion] shows. What I like most about the shows is the day after, where we see and touch the products – the quality, creativity, attention to detail and craftsmanship – with our clients.
There's no typical week, more like there's a typical hour. I'm always jumping from one topic to another, going from one meeting to another, crossing between buildings as our offices are located in two different buildings. It's crazy but interesting. There's so much energy, seeing different people, as I work with all the departments – communications, client relations, and so on.
On weekends, I visit the country house to rest mentally, but I have many activities going on there! When you are working for LV and with the family, you are always on the go. We are all nuts. It's not a question of age, but of mentality. As long as you're curious about life, about everything, that's what makes things interesting.
Yesterday we launched to press a new (fictionalised) novel about Louis Vuitton. We also talked about if we were to do a movie about the life of Louis Vuitton, who would be the actors? We had in mind a French-American actor as a young Louis Vuitton, maybe Anthony Hopkins as an older Louis Vuitton. As for Louis around 40… maybe it would be Virgil [Abloh]… it matches our spirit of disruption.
 
What are your favourite Louis Vuitton items for everyday use?
The black-and-white varsity jacket from the SS2021 menswear collection, with alphabet patches and hand-knitted crochet flowers on it.
My Keepall Bandouliere 50 in Damier Distorted Canvas from a SS2021 popup, with black-and-white Damier checks. I like that it's a traditional bag shape created many years ago, but with a modern interpretation.
My Monogram wallet, with a colourful interior.
The Louis Vuitton Escale Spin Time Meteorite watch, with a titanium case, rose gold bezel, a nice mechanism, and a face made out of real meteorite. You're wearing billions of years on your wrist!
In terms of shoes: Sneakers made out of python, and leather boots with a beautiful patina – black with a tint of green.
What are your hobbies and interests outside of work?
I'm an outdoorsy person. I like to go to the gym, ride horses, ride bikes, run, be outside, and be in nature with animals.
What are you up to next?
A trip to South Africa. I like the idea of being surrounded by big lions and other animals, not being connected to media, being told not to leave the bedroom at night to go to the outdoors bathroom just 10 metres away, because there are wild animals around.
I'm going to see gorillas too. I like the idea that I am one little human in front of a big family of gorillas who can break you into two with their bare hands. In a family like mine, we live with a lot of privilege, but it's nice to feel you are just a little something in a big world.