Bill Gates says vaccines will eradicate virus. How credible can a billionaire be?
The philanthropist has been actively funding the development of COVID-19 vaccines, but cynics question his true motives, as well as his credibility during a public health crisis.
Five years ago, billionaire Bill Gates seemingly predicted the coronavirus outbreak. At his 2015 TED Talk in Vancouver, Canada, Gates warned that the world was not prepared for an epidemic. "If anything kills over 10 million people in the next two decades, it's most likely to be a highly infectious virus, rather than a war. Not missiles, but microbes," he said in the talk.
It now appears that Gates' warning has come true. The world is facing an unprecedented health crisis with the coronavirus pandemic. As of April 27, the number of cases globally has reached almost three million, with over 200,000 deaths reported.
Since the outbreak, the philanthropist and Microsoft co-founder has been actively contributing to COVID-19 relief. Much of the efforts of the Bill and Melinda Gates Foundation has been focused on developing vaccines. On February 5, the foundation committed US$100 million (S$141.9 million) to aid global detection, isolation and treatment of the coronavirus. More than half of the amount would go towards developing vaccines, treatment and diagnostics.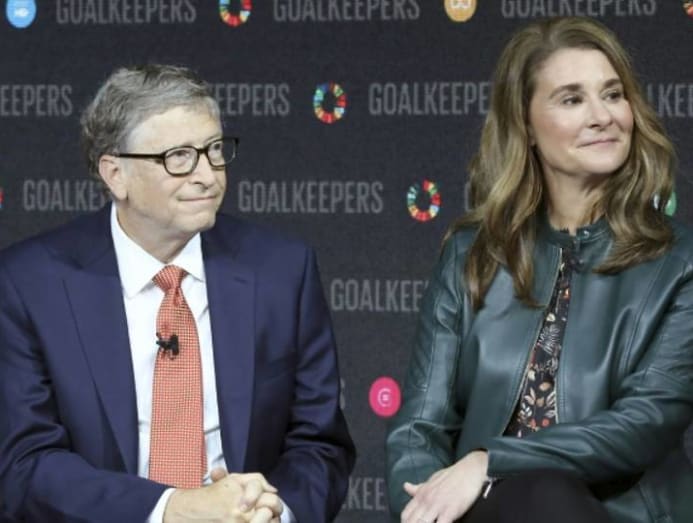 In early April, Gates revealed that the foundation was funding new factories for seven promising coronavirus vaccination candidates, even though it would mean wasting billions of dollars with no certainty on which candidate would eventually be successful.
And on April 26, Gates told the Financial Times that the foundation would now give its "total attention" to the COVID-19 pandemic, even though its other public health work would suffer.
In a blog post on April 24 where Gates called the current outbreak Pandemic I, or the first modern pandemic, he wrote that "the only way to return the world to where it was before COVID showed up is a highly effective vaccine that prevents the disease".
The good news is, a coronavirus vaccine could be ready in 12 months, Gates said on CNN's Fareed Zakaria GPS talk show. He has also shared his plans on several talk shows, including on Ellen and The Late Show with Stephen Colbert.
But while Gates significant efforts in helping to eradicate COVID-19 appears to be commendable, not everyone seems to think so.
In an Instagram post, Ellen Degeneres showed her support for Gates, calling him "a smart, smart man". But the comments section of that post is filled with criticism. One Instagram user commented: "Bill Gates is not a doctor or a scientist. I will not take health advice from him."
Even a harmless post on Gates' own Instagram page, where he thanked US health workers, attracted a flurry of criticism. One user commented: "Can I see your doctor's license please." Another comment read: "Who put you in charge of world health?
Criticism aside, the race for a cure still goes on as the virus continues to spread, posing a significant threat to human lives and the global economy. Gates even likened the COVID-19 pandemic to World War II. 
"Melinda and I grew up learning that World War II was the defining moment of our parents' generation. In a similar way, the COVID pandemic – the first modern pandemic – will define this era. No one who lives through Pandemic I will ever forget it," he said in his blog post.