Bjorn Low: 'Every Singaporean can help Singapore become more food resilient'
As the country advances towards its goal of producing 30 per cent of its nutritional needs by 2030, executive director of Edible Garden City Bjorn Low says that Singaporeans can do much more than cultivate their own herb gardens.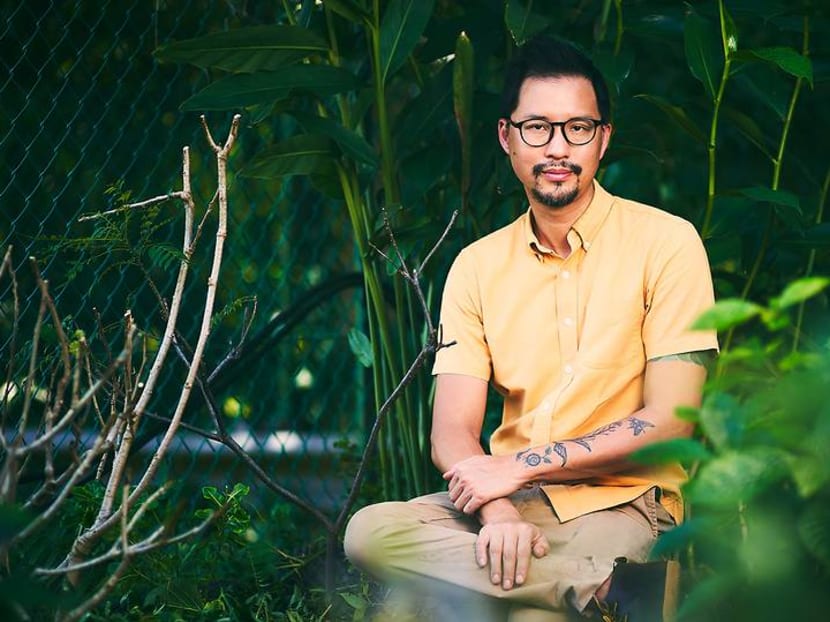 A phone conversation with local urban farmer Bjorn Low is routinely punctuated by the chitter of insects and trill of birds. It's an impossibly idyllic yet fitting mise en scene, considering that his social enterprise has been widely credited for reconnecting asphalt-accustomed Singaporeans with nature.
Since its inception in 2012, Edible Garden City (EGC) has helped individuals and restaurateurs build and maintain edible gardens, while running community farms that provide employment and therapeutic benefits for the elderly, differently abled and marginalised.
But beyond this seemingly utopian model of community-led, environmentally conscious agriculture, looms an issue of national urgency – food security.
THINK GLOBALLY, GROW LOCALLY
With the ongoing pandemic underscoring the need for Singapore to ramp up food production – the island state imports more than 90 per cent of its food from overseas – much attention has been cast on the Singapore Food Agency's (SFA) 2019 goal of producing 30 per cent of Singapore's nutritional needs by 2030.
For veteran urban farmers such as Low, the '30 by 30' ambition – now tagged with a S$30 million grant – is the denouement of a growing effort to bolster food security.
"We constantly face threats to our food supply system, such as Malaysia raising the prices of chilli every year. The issue is just a lot more distinct during this period as we are facing a global challenge, and people are starting to realise that we are vulnerable in Singapore," he said.
While COVID-19 has highlighted the importance of accelerating food production locally, the overarching question, Low asserted, is how the world makes a concerted effort to address its food system's sustainability issues. In the upheaval of the pandemic, global supply chain disruptions compelled farmers around the world to dump their produce, exacerbating a perennial problem of food wastage. According to the Food and Agriculture Organisation of the United Nations (FAO), an estimated 1.3 billion tonnes of food are wasted or lost annually.
"The big issue is that food systems have become so efficient because of technology, that we actually have a glut of food that is not getting to where it is supposed to as a result of economics. Due to the scale at which these systems have to run, there are centralised food production zones where agricultural and infrastructure services are congregated. But COVID-19 has shown us that such models are vulnerable to sudden changes," Low explained, further citing the environmental cost of transporting food across the world as a factor that's oft-neglected.
The answer to that conundrum may lie in smaller scale, decentralised urban farms. And EGC's rooftop plots, crowning malls that abut busy thoroughfares, neatly fit that description.
Among them is Funan mall, which supplies Spa Esprit Group's Japanese restaurant NOKA. "Urban farming gives us the opportunity to really try out decentralised farming systems that are closer to the community, but because of the scale of production they are still not financially viable. With a diverse model like ours, where we grow food and also run community impact programmes and lifestyle events, we can keep our heads above water," said Low.
It's a modest metaphor drawn by someone whose social enterprise has grown from an initial capital of S$10,000 to attaining a revenue of S$1.7 million in 2019. This takes into account an approximately 20 per cent rise in revenue from EGC's foodscaping (the practice of integrating edible plants into ornamental landscapes) services from 2018.
In fact, over the circuit breaker it charted a 40 per cent increase in enquiries from homeowners over those services. In efforts to continue on its growth trajectory, the social enterprise has applied for the government's 30X30 Express grant, as well as participated in a tender for rooftop spaces on HDB multi-storey carparks.
"We are optimistic about '30 by 30', with the government strongly pushing urban farming by injecting funding and spreading awareness among locals. We have also personally noticed more Singaporeans supporting local agriculture, and choosing to buy local produce over imported varieties," shared Low.
He does, however, contend that more can be done to realise the aforementioned goal.
"The strong backbone of every industry is a skilled and dedicated workforce. With farming, we have many Singaporeans willing to rise to the challenge and take up the job, despite how tough it can be. Yet, there is a lack of training facilities and educational programmes they can attend to boost their farming knowledge and skillsets. Most of the courses currently available are related to gardening, with some focused on indoor farming. We hope to see more courses that explore bio-dynamic farming, as well as other natural farming methods," said the 39-year-old.
"We are optimistic about '30 by 30', with the government strongly pushing urban farming by injecting funding and spreading awareness among locals." – Bjorn Low
FARMING FOR GOOD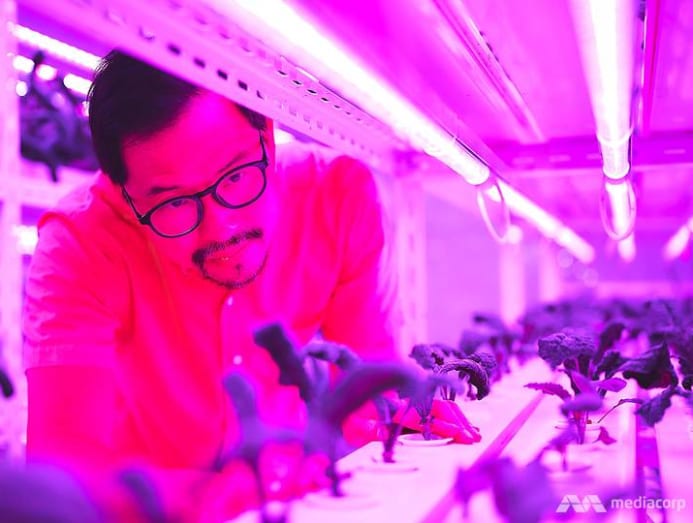 Sustainable farming is a topic that particularly resonates with Low, who attended agriculture college in Britain and worked on organic farms in Europe. The former ad man can rattle off a compendium of information about the merits of closed-loop agriculture, which EGC practises – where composted waste is used to fertilise the soil – as well as the healing benefits of farming.
In fact, EGC helped facilitate a clinical research study by National Parks Board and the National University Health System (Yong Loo Lin School of Medicine), which demonstrated that therapeutic horticulture improves the mental health and well-being of the elderly.
In that vein, it runs urban care farms as social spaces where the elderly can acquire new skills – including Ah Gong Farm in low-income neighbourhood York Hill Estate – and is in the process of strengthening its therapeutic horticulture capabilities. This includes getting staff accredited as horticulture therapists and retro-fitting existing farms with wheelchair accessibility features.
"Last year, it was reported that Singapore spends about S$3.1 billion on stress-related illnesses annually, and this will continue to escalate as the population gets older. If we are able to keep people meaningfully engaged through jobs in urban agriculture and potentially take them out of social isolation, we could potentially stop a huge healthcare crisis," said Low.
The biophilia hypothesis, which suggests that humans possess an innate tendency to seek connections with nature and other forms of life, appears to be a concept that EGC is firmly rooted in.
But with Singapore developing a sophisticated 18ha agri-tech park in Sungei Kadut, and the country advancing towards increasingly mechanised agricultural techniques to reap more fulsome harvests, are we at risk of further weakening our tenuous relationship with nature?
Not given to sententiousness, Low argues that R&D investment is key to carving a more lucrative agricultural sector in land-scarce Singapore.
"Singapore can become a regional hub for major agri-research, whether it is through creating the next chemical fertiliser or GMO seed. Though those are against some of my principles, they are important innovations and we already have the structure and support systems to do these things," he said.
EGC's agricultural methods, like its business model, are diverse. Alongside its outdoor soil-based gardens, insect farm and indoor hydroponics system, it recently launched a new venture with Japanese agri-tech firm Farmship to grow speciality Japanese vegetables such as Komatsuna and Wasabina in a 20 ft. container equipped with cloud technology.
For now, Low maintains a pin-sharp focus on farming for positive social and environmental impact, while raising awareness of the country's urban farming scene.
"Every Singaporean can do [his/her] part to help Singapore become more food resilient. These efforts are not limited to buying local produce or having their own herb garden; it could be by volunteering, reducing food waste, or even patronising eateries that buy from local farmers," he concluded.
"Every Singaporean can do [his/her] part to help Singapore become more food resilient. These efforts are not limited to buying local produce or having their own herb garden; it could be by volunteering, reducing food waste, or even patronising eateries that buy from local farmers." – Bjorn Low