Singapore hotels lack local character, says the duo behind BLINK Design Group
Clint Nagata and Rengy John, designers of some of the region's most breathtaking hotels and resorts, believe that while Singapore is home to several beautiful hotels, they are missing an authentic, local feel.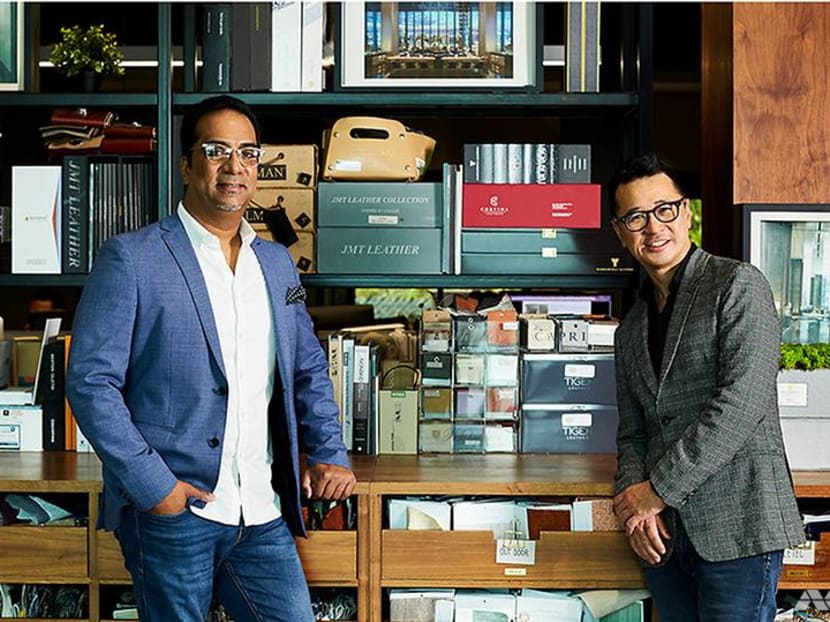 It's no secret that a good hotel can make or break a holiday. With modern travellers today seeking increasingly unique, one-of-a-kind holiday experiences, hoteliers are stepping up to develop product offerings that are more engaging, immersive and personalised.
After all, travellers no longer want to experience a destination like a tourist. Instead, they want "do as the locals do", and this growing desire has influenced their choice of accommodation. Run-of-the-mill hotels no longer cut it, with travellers now more inclined to stay in a hotel immersed in local culture, whether in its design or offerings.
But what constitutes the Singapore experience? And has this been incorporated into our local hotels? The duo behind BLINK Design Group, Founder Clint Nagata and Managing Partner Rengy John, shared their thoughts with CNA Luxury.
A BOOMING TOURISM INDUSTRY
BLINK Design Group is an award-winning luxury hospitality architecture and design firm behind some of the most breathtaking hotels and resorts in the world. It was founded in 2006 by Nagata, an American-Japanese designer born and raised on the island of Oahu, Hawaii. Following a 14-year career with Wilson Associates, John, a Singapore citizen, joined the firm in 2017.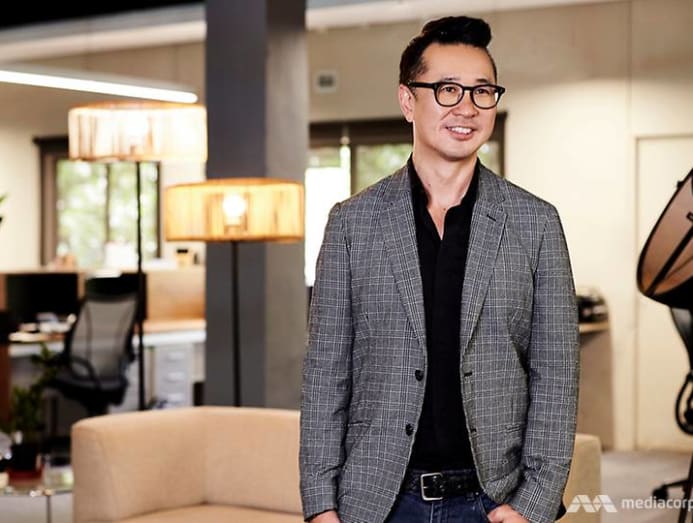 The firm's portfolio of projects includes footprints in both exotic destinations and major cities such as Oman, Istanbul, Bora Bora, Kenya, Beijing and Seoul. The Alila Salalah Oman, Conrad Bora Bora Nui, Regent Phu Quoc and Raffles Maldives Meradhoo are just some of the many prestigious properties designed by the firm.
Although BLINK first started with a studio in Bangkok, it has since expanded its presence in Asia with a studio in Shanghai and another in Singapore.
For Nagata, his search for an Asian city base, and the firm's resulting expansion into Singapore, has given him unique insight into the booming tourism industry here. 
"When I was first looking to open the firm, I was choosing between Bangkok and Singapore as a base," he recalled. "This was 15 years ago, so this was pre-Marina Bay Sands. Fast forward to today, I think Singapore is a very mature tourism destination. The government has made the right moves and attracted the right kinds of projects to be developed."
BEAUTIFUL, BUT STANDALONE HOTELS
As Singapore's tourism industry blossomed, so did the country's hotel offerings. "I agree with Clint on the point that we've seen a strong growth in the hospitality industry. Singapore was always a good destination, but the hotels were terrible. Now we have some good hotels in the market," John acknowledged. "But if we want to keep going, we need to discover the Singapore DNA and how to create that in a hotel," he added.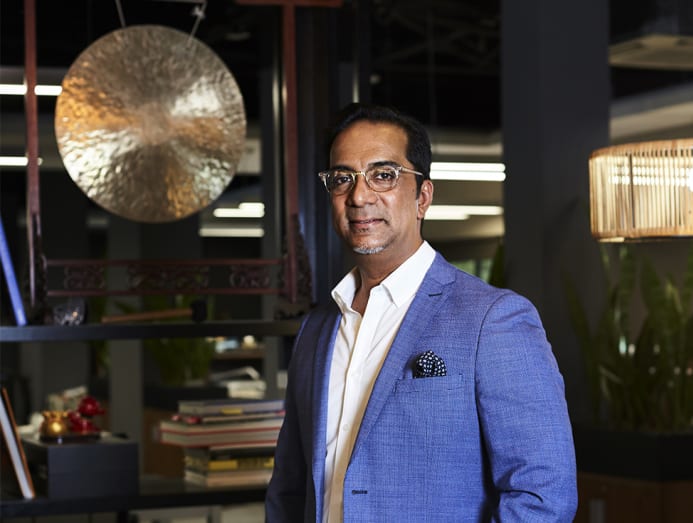 With luxury hotels these days evolving to become destinations in and of themselves, Singapore hotels seem to be falling behind. John describes the hotels here as "standalone". 
"I think we have beautiful hotels, but the hotels expect Singapore Tourism Board (STB) to handle the rest," he stated, explaining further that the onus has been on STB to create venues and destinations that attract tourists here, such as the casinos and Universal Studios.
"We have such a beautiful melting pot of cultures. But how do you create something that can be felt when a tourist walks into a hotel?" John mused. "If we can somehow bring the Singaporean experience into the hotel itself, I think we would have something really unique."
"We have such a beautiful melting pot of cultures. But how do you create something that can be felt when a tourist walks into a hotel?" – Rengy John

"RAFFLES IS GREAT, BUT IT'S COLONIAL"
Of course, this is not to say that there's a lack of great hotels in the country. When one thinks of a good, Singapore hotel, the iconic Raffles Hotel instantly comes to mind. Through the decades, the Raffles Hotel has remained a source of pride for locals, known the world over for its old world grandeur and legendary service. 
But is the Raffles hotel a true reflection of local culture? As John summed it up, "Raffles is great, but it's colonial."
"Aside from heritage buildings like Raffles, when you walk into a hotel here, you can't really tell you're in Singapore," Nagata added. "Take Bangkok for example. If you walk into a new hotel in the city, like the Rosewood Bangkok, you can immediately tell that you're in Thailand. There are small touches or design elements that feel authentically Thai. Quite a few hotels here are missing that same feel."
A FORGOTTEN HERITAGE?
The reason behind this, Nagata shared, could stem from the fact that Singapore has become preoccupied with creating an urban, modern image. 
A simple Google search of the Singapore skyline will return images of towering buildings and modern architecture, with the mammoth Marina Bay Sands complex in the middle of it all. Undeniably, the Lion City has become a picture of rapid modernisation.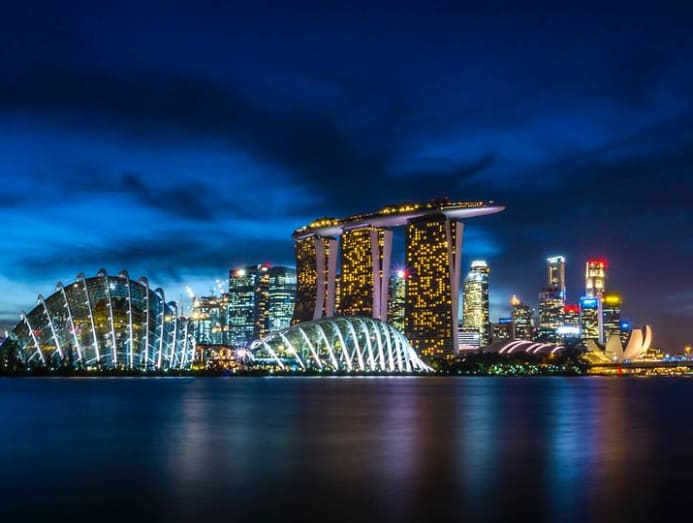 As Nagata explained, "Singapore is a modern country that builds modern buildings. It looks forward, not backwards. But it would be nice to walk into a hotel and say 'this feels Singaporean'. This feels Peranakan, or South Indian. It just needs to feel more grounded in local culture."  
And while the local design scene is replete with remarkable architects that have transformed Singapore's urban street scene, there is possibly a lack of good interior designers, Nagata added.
"When I think of the design scene in Singapore, I think of a whole list of well-known Singapore architects like SCDA, WOHA and WOW. But it's hard to come up with a well-known Singaporean interior design firm. LTW is probably the closest, but they've done more work outside the country than within."
CHANNELLING THE UNIQUE SPIRIT OF A DESTINATION
For BLINK, incorporating a local feel into a hotel means being adept at capturing the unique spirit of a destination. This is evident in its Singapore properties, which include the Conrad Centennial and Capitol Kempinski, projects it took on and saw to completion after acquiring Jaya Interior Design in 2015. 
Located in the iconic Capitol Building and Stamford House, Capitol Kempinski was opened in 2018. While the hotel is admittedly colonial, after all, it is housed in a heritage building, BLINK incorporated local Peranakan touches and details into the design in order to bring out a more Singaporean feel. For example, rooms feature Peranakan-style vases and lacquered wooden dressers.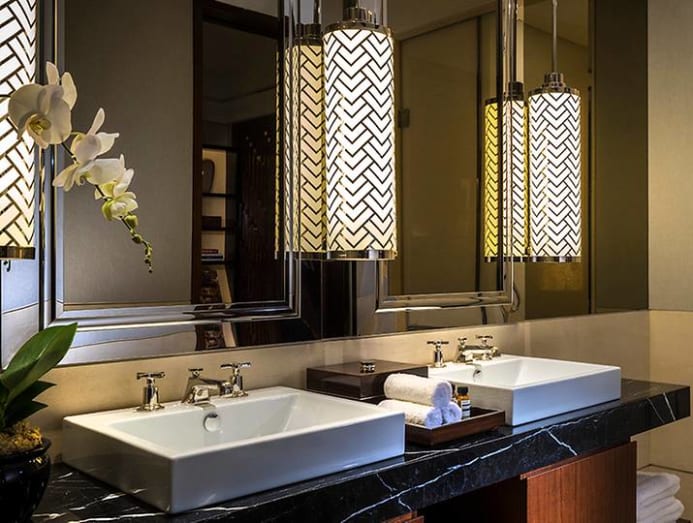 This unique touch is also evident in its properties outside of Singapore, including the well-acclaimed Capella Shanghai. Opened in 2017, the Capella Shanghai is the city's only villa urban resort. It is located in Xuhui, where one can find the last remaining clusters of shikumen townhouses.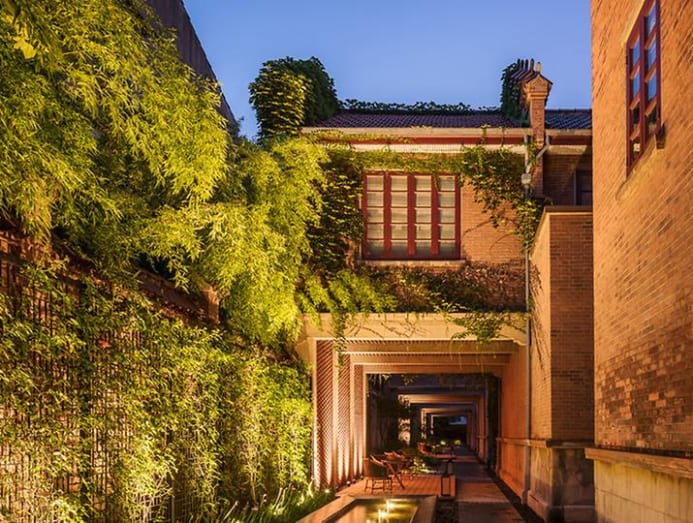 Built in the late 19th and early 20th centuries, shikumen is a style of housing unique to Shanghai that blends Chinese and Western architecture. Located along narrow alleyways, shikumen houses are typically three stories high and are characterised by stone walls and gates. Due to rapid development, shikumen houses today are few and far between.
"The design of Capella Shanghai reflects the rich cultural heritage of the building's historical past infused with warm French accents," said Nagata. "It is very appropriate for the area as the property is located in a former French concession."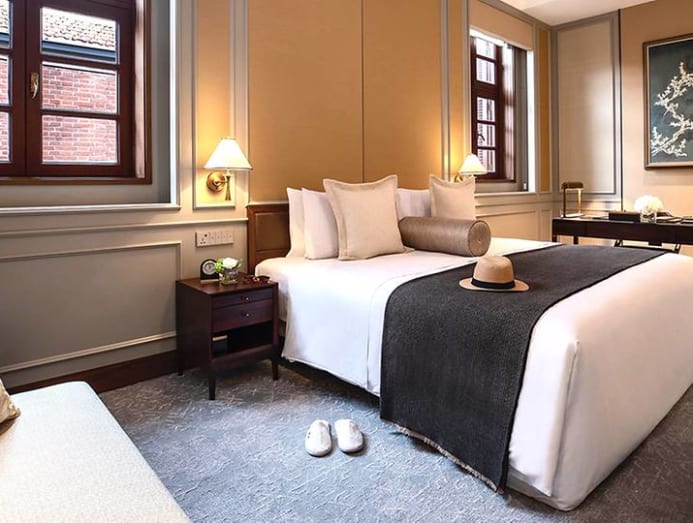 This ability to translate local character into a property is a result of the firm's intensive research into a location before design and building begins. "Whether it is a tropical resort or a big hotel, we always make it a point to do a lot of research on the site," said Nagata. "Then we come up with a concept story unique only to that project. In the last fifteen years, we have never repeated the same design."
LOCAL EXPERIENCES, EVEN FOR KIDS
Beyond design, the firm sees the importance of incorporating local experiences and activities into its hotels and resorts. Thus, BLINK makes it a point to design spaces at the hotels to cater to this. 
For example, with family travel continuing to grow, Nagata shared that the firm is incorporating more kids' clubs into its properties. But don't expect the standard, prescriptive kids' clubs at any BLINK-designed resort.
"Before, it was okay to just get a jungle gym and stick it in the corner. Or put in an Xbox and let the kids play. Now the kids' clubs are more catered towards that particular location. Whether it's in the Philippines, or China, these kids' clubs focus primarily on that region. When kids come, they engage in activities that allow them to learn about the local culture," shared Nagata.
"This experience extends to the entire family. There is a need for activities that happen on the resort to connects guests to the location," he continued. 
VANILLA WON'T CUT IT
While BLINK hopes to work on more projects in Singapore to showcase their vision for hotels in the country, the pair acknowledged that part of the challenge is finding the right client to work with. 
"This is so we can work together to produce our vision of what interiors should look like in a Singapore hotel. Otherwise, we will end up doing something we wouldn't be happy with. Or we'll end up with something too modern or Western," said Nagata.
But if the firm were to design more hotels in Singapore, you can count on the properties being far from cookie-cutter. Likening his design approach to ice-cream flavours, Nagata shared, "I don't like vanilla. Vanilla is a good flavour, but it's boring. Maybe we need to add a bit of salted caramel or something."
"I don't like vanilla. Vanilla is a good flavour, but it's boring. Maybe we need to add a bit of salted caramel or something." – Clint Nagata 

"We always personalise our projects so that when you walk into a space designed by the firm, it looks and feels different," he said.