This Bordeaux winemaker is changing the industry by making the vineyards self-sustaining
For 18 years, Thomas Duroux has steered Chateau Palmer into the new world of biodynamic viticulture and launched a new trendsetting sales programme. CNA Luxury had a chat with the CEO of the innovative Bordeaux estate when he was recently in Singapore.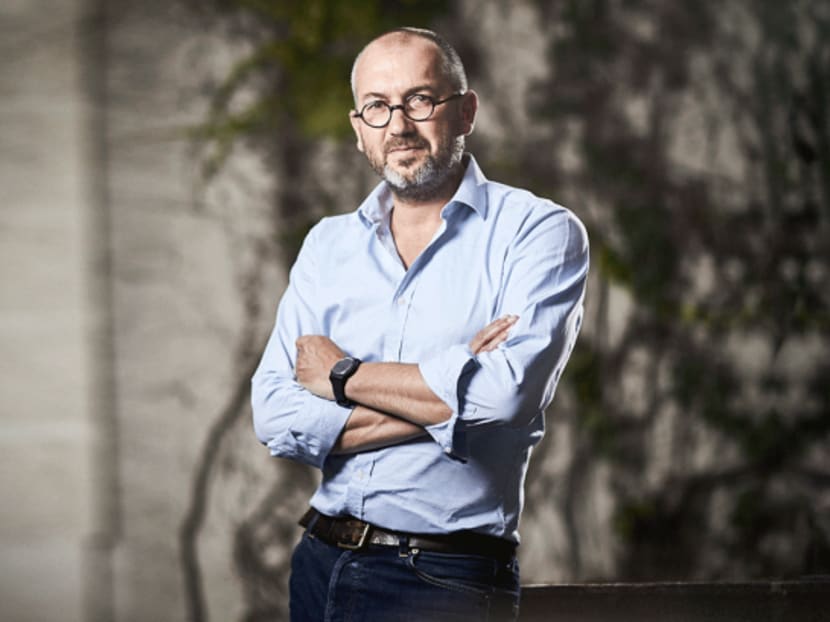 Instantaneously recognisable by its majestic black and gold label, Chateau Palmer is one of the most famous wines from the Margaux commune in Bordeaux, France.
Wine lovers across the board draw parallels between third-growth Chateau Palmer and first-growth Chateau Margaux, the top estate in the commune, and Palmer is widely seen as a worthy competitor despite the rankings. (61 Bordeaux chateaux were famously classified in five tiers in 1855: Chateau Palmer was ranked in the third tier, whereas Chateau Margaux was ranked in first tier.)
To Palmer's credit, the chateau has been under the stewardship of a forward-thinking leader in Thomas Duroux since 2004, who has steered the estate into its best decades. He is seen as an industry thought-leader with his discerning and almost prescient moves in winemaking and advancing a culture of innovation.
Born in Bordeaux, the 52-year-old CEO trained as an agronomist and a winemaker and found his way back to his birth city after earning his spurs internationally, notably at Ornellaia, Italy's renowned super Tuscan and Opus One in Napa Valley.
Today, Palmer leads the fray in being certified biodynamic in Bordeaux – an approach to agriculture where the vineyard essentially looks after itself and becomes self-sustaining; the surrounding livestock eats weeds, and their manure becomes fertiliser, for instance.
Duroux is also credited with elevating the second wine Alter Ego's status and engineering an ingenious solution for vintage sales, direct from the estate.
THE TWO WINES OF CHATEAU PALMER
Duroux recently spent a week in Singapore, conducting a series of masterclasses for sommeliers and private clients, and presented a few choice vintages of the two Chateau Palmer wines, which are available through fine wine distributor Pivene.
First, the 1855 classified third growth of Bordeaux, Chateau Palmer, a celebrated blend of equal parts merlot, cabernet sauvignon and a smidgen of petit verdot. And second, the more approachable and equally famous, Alter Ego de Palmer.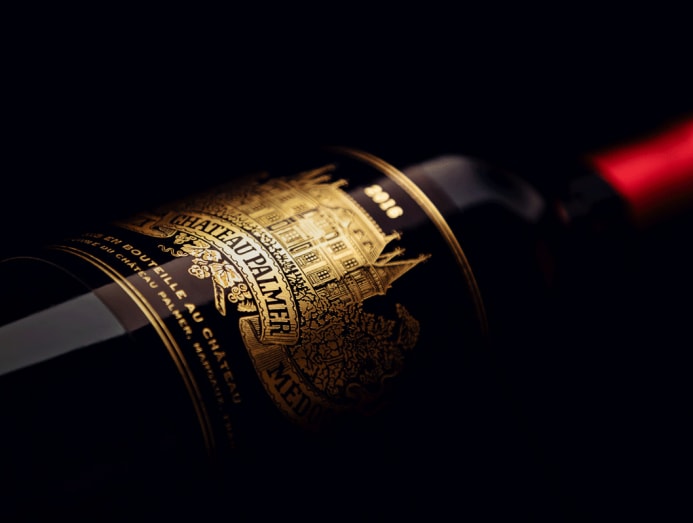 On the unconventional Chateau Palmer blend, Duroux explained that while cabernet sauvignon is the headlining grape of the left bank of Bordeaux and is always located on the best terroir of gravel hills, one of Palmer's ex-winemakers believed that merlot deserves the same treatment and planted it on the best sites.
He said: "As a result, we have almost half and half cabernet sauvignon and merlot. Merlot is at the bottom of the gravel hills, but also, merlot is at the top of the gravel hills. And that will really give something special to the style of wine, and that's why Palmer is such a distinguished wine in the Margaux appellation."
As for Alter Ego, Duroux calls it "a contemporary expression of the Margaux terroir".
"We try to have an identity for both wine for Palmer and Alter Ego, and this identity is built on the type of soil we use."
Quite simply, it means that the structured (and more expensive) Palmer takes more than 10 years to reveal itself, while Alter Ego is much more approachable in taste and price and ready to drink much earlier.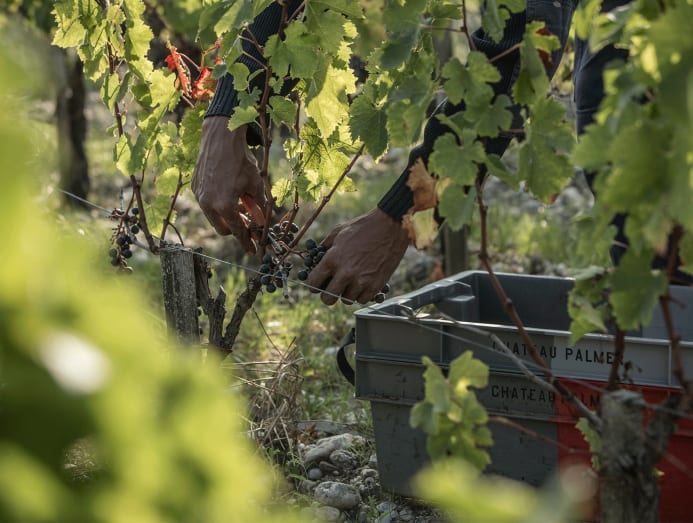 The grapes for each wine are grown on different plots of land. In this case, the plots have light gravel soils with a high proportion of sand, delivering aromatic fruit with a delicate structure.
Also, the winemaking process differs between the two, with separate harvest dates for each wine and ageing regime.
"BIODYNAMIC IS NOT A PHILOSOPHY, IT IS AN INSPIRATION"
"When I joined Chateau Palmer in 2004, we had very classic practices in the vineyards, meaning that our vines were grown and created the same way," he recalled.
Duroux parsed through various blocks, intensely studying the diversity of soil. Starting in 2008, the estate made strides into biodynamics. Given Bordeaux's proximity to the sea and maritime weather, there is a constant risk of rain-influenced diseases like downy mildew, making organic and biodynamic viticulture a substantial leap of faith.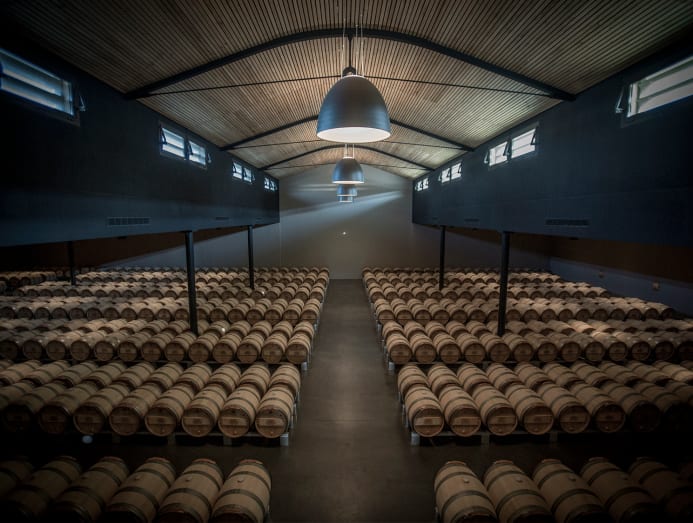 Of course, he had to convince the 90-strong owner cohort of Chateau Palmer – members of the Sichel and Mahler-Besse families – of his vision, which required patience, time and a small white lie that they could reverse the process if it didn't work. In retrospect, Duroux said they knew all too well that there was "no way they could go back".
"The idea is to have this holistic vision, where the farm is seen as a living organism, with a connection between all elements. And where our job, as human beings, is to find harmony between all those elements."
Thomas Duroux's recommendation on vintages to try
Chateau Palmer: 2008, 2010, 2016, 2018

Alter Ego de Palmer: 2017, 2010
By 2014, Chateau Palmer became one of the pioneering certified biodynamic estates. The 66 hectares of vines are surrounded by another 34 hectares of forests and lands with cows, sheep, and life to complete the ecosystem. The result is healthier vines, with better water and nitrogen management and a cleaner, more precise fruit.
The seasoned agronomist and winemaker extend the biodynamic philosophy in the cellar. As an example, he has managed to lower the sulphur dioxide by half, giving way to "clean and precise wines."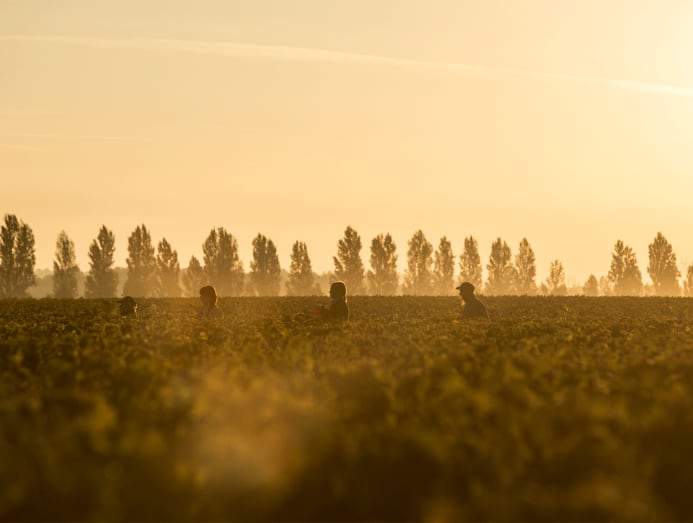 While wines necessitate a little SO2 to prevent spoilage and bacterial activity, higher doses can affect the aromatic and tannin perception.
Duroux's signature move in winemaking is his unique style of tempering the impact of wood. He ages his wines in two phases: The first nine months in 225-litre barriques, followed by another year – influenced by his Tuscan days – in large wooden vats called foudres.
FAR FROM DONE
The winemaker turned CEO continues to break new ground by extending his fail-fast approach to the nuanced world of Bordeaux wine sales.
New vintages are usually released yearly while still in barrel and sold in futures, as clients can only collect their purchases after two years.
Chateau Palmer releases half of its wines through the en-primeur system, as the above is known. For the rest of the stock, Duroux introduced a deceptively simple and innovative ex-cellar sales programme in 2020 when he re-released the 2010, one of the best vintages in Bordeaux, after a decade.
He added: "We are super happy to have this program now set up, and it will be like that forever. We started with 2010, so it will be the third release (2012 vintage re-released in September 2022) this year."
This is a trendsetting move, tried only by Chateau Latour previously and speaks volumes of Duroux's foresight in how Bordeaux wines are and will be consumed by future generations.
"I quickly learned that in a place like Palmer, you cannot be too crazy. You must always be rooted in your tradition and your history."