The architect who doesn't rush perfection – he's spent 19 years on his father's home
Brewin Design Office's Robert Cheng ethos of "discreet luxury" means each project is timeless, unhurried and fine-tuned to the smallest detail.
If you're looking to get your home or office renovations done in a jiffy, the last person you should call is Robert Cheng.
The design principal of Brewin Design Office, does not believe in rushing – even the architect and interior designer himself, who's in his mid-40s, was a long time in the making, it seems.
"A well-designed interior is more than just a good-looking picture on Instagram, viewed for an instant. It needs to have a timelessness, a permanence to it, and meaning for its users."
Born in Pittsburgh, USA, he moved to Singapore when he was four. At age 12, he was sent to boarding school in the UK.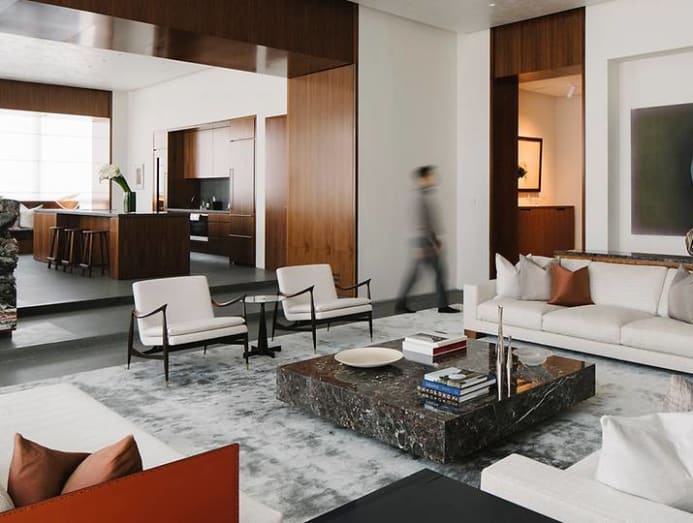 "I didn't appreciate being shipped off to London at such a young age, but that's when I discovered London's museums and parks, and how immersed in history the world's greatest cities that are two to three hundred years old are, while still remaining relevant and contemporary," Cheng told CNA Luxury.
"The patina of certain items and places made me think about how people used to live, what their stories were. How were these things made? What were they meant to be used for? How did things use to be done? That's why in my design work, it's never just about the material, but also how it references a period of the past, how it alludes to a tradition of craftsmanship."
At 17, he went to study architecture at Rhode Island School of Design in the US. "Architecture was just one of the 17 departments there, and I was also exposed to, and grew to appreciate, other disciplines such as textiles, ceramics, glass, and fashion and interior design," he said.
He later did his Master of Architecture in Urban Design at Harvard Graduate School of Design, and spent six years at Tsao & McKown Architects in New York City as an apprentice to architect Calvin Tsao. In 2008, he moved to Paris to train with Atelier Jean Nouvel for three-and-a half years, before moving back to Singapore.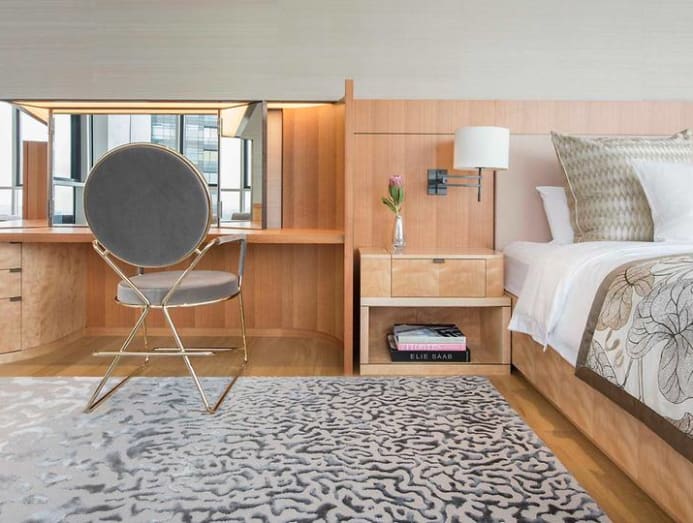 It's been seven years since Cheng founded Brewin Design Office, which is based out of Singapore and Hong Kong. "Each design project is conceived and treated not only as a collective whole, but as a curation of moments, meditated details and nuanced gestures," he explained. "A dynamic series of smaller scale interventions that converge to produce beautiful and harmonious spaces."
Since 2012, the 12-strong team has completed 50 projects across the residential, hospitality, commercial and cultural sectors, which Cheng readily admitted, is "not that prolific".
"Many other firms of the same size would be able to deliver, say, 50 show flat interiors a year, whereas my team would probably deliver a maximum of 12 such projects within the same period," he said.
"A lot of what makes our work discreet is about the process and large efforts we go through for the most subtle details... Only you would know the inside lining of your pocket uses a fabric passed down from someone close."
But rather than try and figure out how to speed things along, Cheng said his firm is increasingly turning away from projects that require a quick turnaround time.
"We feel that we won't be able to compete in those timelines and budgets, but on the contrary we would be able to add a lot of value for projects that allow us to take time investigating and to make the right choices. A design should be lasting, timeless and possessing an inherent integrity," he said.
"We believe in spending plenty of time, thought and attention to every part of the process, from the big picture to the smallest detail, even right down to a custom-made drawer pull, or whether even the backs of the said drawer would be lined, and using which fabric – a detail that only its owner would notice, or even know existed."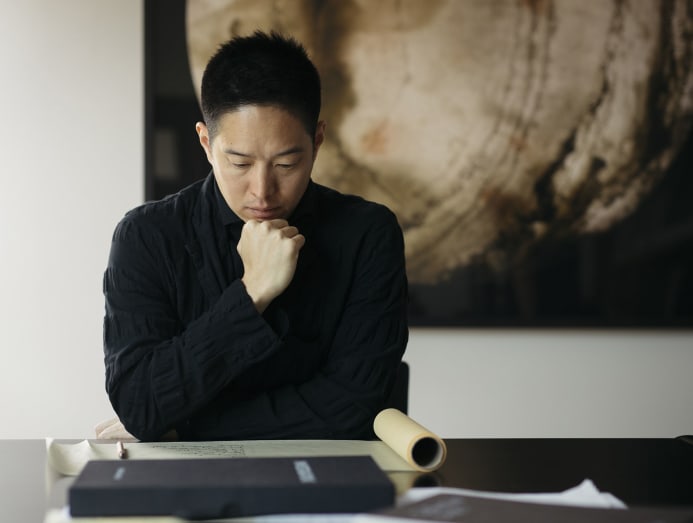 THINKING BIG WITH SMALL DETAILS
Before the 60s, said Cheng, great architects didn't just design buildings – they adopted a holistic approach, designing right down to the building's lobby, the furniture within it, even the door handles.
"I also love art, carpets, textiles, antiques, alongside the stories of the artisans and makers, and their craft," he said. "It's the integration of furniture genres with a mix of materials, textures and patinas, is what makes an interior environment warm, inviting and personal."
His uncompromising approach has gained him quite a following among high-end clients, such as property developer Pontiac Land, which engaged him to do the interior design the penthouse of Ardmore 7 and to refresh the Executive Lounge, Pool Lounge and Spa of Conrad Centennial Singapore.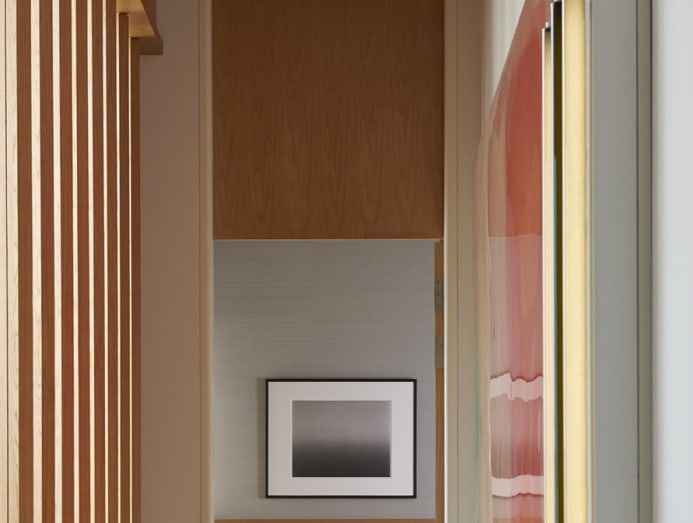 Cheng was also commissioned by Marina Bay Sands to create a series of striking timber-clad dining pods for its Chinese restaurant Blossom – which was recently awarded the Special Prize for South Asia & Pacific Restaurant Interior Category, in the 2019 Prix Versailles World Architecture & Design Awards.
One of his ongoing projects is for a British developer based in Hong Kong, for an exhibition space and a showflat within a soon-to-be-launched residential building in Singapore, designed by a world-renowned UK star architect. Cheng remains tight-lipped about specifics, saying only that it's " slated to set a new standard for luxury in Singapore".
"The design is a strong piece of architecture, as with a lot of his architectural buildings. We have had to intervene in sensitive ways, both keeping to our own design DNA, while also complementing the building and the developer's high benchmark of luxury," he said.
"For that, we collaborated with a lot of small artisanal firms. Every single item we're putting into that show flat isn't necessarily spanking new – there'll be antiques and also handcrafted pieces by, say a husband-and-wife glass blowing team from East London, light fittings from a small Brooklyn-based manufacturer, and so on."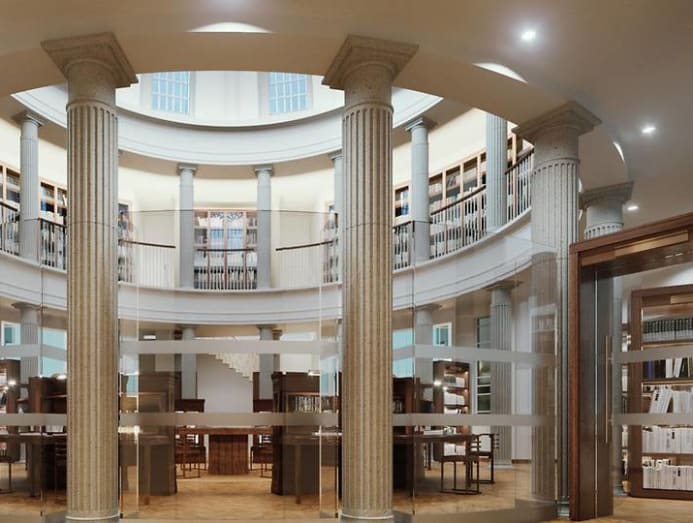 Of late, BDO has also ventured into the cultural sector. Earlier this year, it designed the space for National Gallery's Minimalism exhibition, a project Cheng described as "extremely demanding".
BDO also won a public competition to design the Gallery Library and Archives at the National Gallery Singapore's Rotunda, housed in what used to be the Supreme Court building.
"It was one of the most important spaces in the country, as it used to be the primary law library in the Supreme Court when the building was functioning as the Court House. We had to convert the space into a holding and reading area for the largest archive of South East Asian Art and History books. For us it is also incredible journey in learning how to balance between innovation and conservation," he said.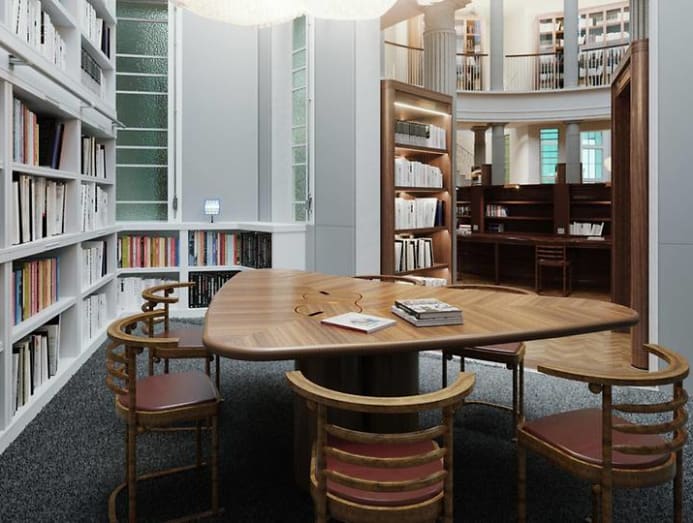 Bookshelves were arranged in a radial pattern to showcase the original columns. Writing/reading tables were built in an arc to complement the circular space. Quiet study areas feature boomerang-shaped custom-built tables illuminated from above by whimsical cloud-shaped light fixtures, and tucked away, is a sleek office setup for staff.
"A well-designed interior is more than just a good-looking picture on Instagram, viewed for an instant. It needs to have a timelessness, a permanence to it, and meaning for its users," Cheng declared.
He described the BDO ethos as being "discreet luxury". "A lot of what makes our work discreet is about the process and large efforts we go through for the most subtle details," turning to tailoring for an example. "Only you would know the inside lining of your pocket uses a fabric passed down from someone close."

A HOUSE THAT'S TAKING TWO DECADES TO COMPLETE

One of his recent projects, a 5,000 sq ft apartment residence located in Jakarta, took two years to complete.
"Some of the world's greatest architects worked right into their old age... I think their passion for their work, and their commitment to creating better environments, was what kept them going. And also why their work remains so significant till this day."
"Not counting the structure and facade of the building, the apartment was a clean slate, completely gutted out. There were no internal structural walls, and not even the bathrooms' and kitchen's locations were pre-determined. So, we took an architectural approach to its interior design, in terms of configuring the space and even designing all the mechanical and plumbing systems."
Bearing in mind the owner's request for spaces to display specific pieces of artwork, Cheng worked with timber artisans from Australia on complex joinery work which then had to be shipped from overseas and assembled onsite, creating a series of portals and doorways that, when viewed from certain angles, seem to frame certain windows and rooms. The colour palette on the walls and finishings were chosen to match certain artworks; antique Gio Ponti accessories were carefully selected to complement a custom marble coffee table.
"I feel the final moments of selecting furniture, accessories and designing custom furniture allow me to connect with the project emotionally and in many ways forge an identity for each project different to the next," he said.
Even the interior fit out of his father's Peel Road house, which was designed by late American architect and former chair of  Yale University's Department of Architecture Paul Rudolph, and which Cheng understandably has a large emotional stake in, has been a work in progress – for 19 years and counting.
"It has journeyed through two decades of design and construction, under four to five architects and interior designers, including myself, and has given foundation to an alternative method of communicating with my father as I mature as an architect," he said.
His father, Edmund, is deputy chairman of Wing Tai Holdings, which in turn, was founded by Cheng's grandfather.

"It is almost a project that embodies a very spiritual method of thinking about design solutions."
Cheng believes that the best designers are, like the best designs, built to last.
"Some of the world's greatest architects worked right into their old age. For example, Oscar Niemeyer's career lasted 78 years. Philip Johnson worked till his death at 99. IM Pei was 102 when he died. I think their passion for their work, and their commitment to creating better environments, was what kept them going. And also why their work remains so significant till this day."