Lessons in luxury: How businesses will survive in a world of rapid disruption
Leading executives and innovators give their advice on how luxury goods companies can come out on top: Learn more, be more, and do the right thing.
How can luxury goods companies thrive in a time of rapid political, economic and technological disruption? Leading executives, innovators and financiers offer their suggestions on the latest changes and what lies ahead.
GIVE DESIGNERS TIME TO GROW – AND EMPLOY MORE FEMALE CEOS
Sidney Toledano, chairman and chief executive of LVMH fashion group
During Sidney Toledano's 27-year tenure at LVMH, the group has generated record results (last year LVMH recorded €46.8 billion – or S$72.3 billion – in sales). The key, he said, is to give things time.

"First of all we do not call ourselves a conglomerate. That is not a term we use at LVMH – we are not an umbrella, we look at each brand as both an individual and a collective."
"Building a brand takes time. There are three pillars to a successful brand, you have the designer, the management and the brand. These components need to work together, and this takes time. It takes five to six years for a brand to grow and reach its potential."
Of managing designer temperaments, he said: "You need passion for designers. They are not easy. They need to trust you. They don't want you to be like them… They have the vision and their dream. You are the orchestra conductor and you have to organise things for them.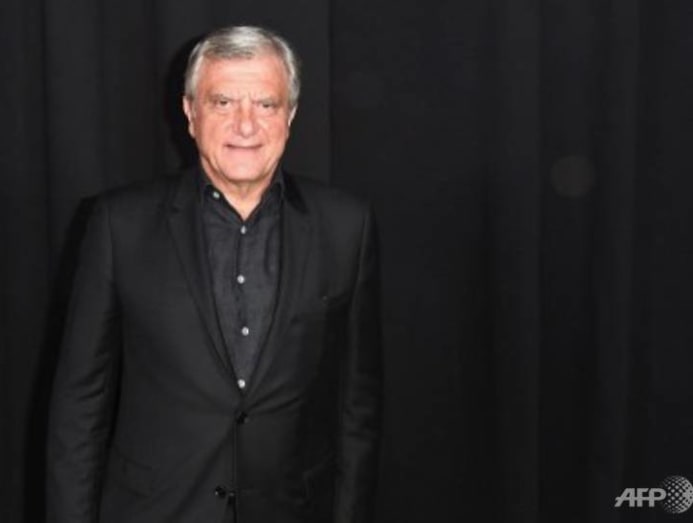 "The most difficult thing is to balance between the brand, the designer and management… My role is to coach and work with the CEOs and designers, and give the right direction in terms of financial resources and attention."
Several of the luxury brands within his remit, including Loewe, Celine and Kenzo, have female chief executives. "Women make great CEOs. Women do not have the ego of men, what they have is unlimited ambition. And they listen."
LOOK BEYOND BORDEAUX
Jancis Robinson, wine correspondent at Financial Times
Simon Staples, fine wine director of Berry Bros & Rudd
Climate change has had a huge impact on wine production across the globe. "Be aware of the massive effects of climate change on the world map," said Jancis Robinson, wine correspondent at the Financial Times. "And be aware of the effect [of that] on Bordeaux and Burgundy regions. There will be countries now that you thought couldn't even ripen a grape producing high-quality product."
Germany can now produce Pinot Noir to rival the best vineyards in France, Hungary has been able to produce its first dry wine in their centuries-long wine-making history and, according to Robinson, English sparkling wine, which she formerly "overlooked and had no interest in" is worth investment.
Simon Staples of British-based Berry Bros & Rudd, a specialist wine retailer, said that many fine wines do not have the value they once did and consumers need to be more savvy to get a return on investment.
"It's not as lucrative as it once was – you're probably looking at five to 10 per cent a year where it used to be 20 to 30 per cent. The properties have realised that their wine has gone up in price and they're taking all of the return out of it. You have to go slightly further downstream."
INDEPENDENCE MEANS FREEDOM
Kristina Blahnik, chief executive of Manolo Blahnik
"Luxury stems from two things for us – time and freedom," said Kristina Blahnik, who has been her uncle's chief executive for 10 years.
The brand has never taken investment. "Being independent means that you can take those two elements and use them to your own advantage. You have time for reflection and creativity and time to develop. And with independence you are able to do what you want when you want to do it. You do not need to follow someone else's lead but can dance to your own tune, which these days is incredibly rare. It means we can never be compromised."
"Women make great CEOs. Women do not have the ego of men, what they have is unlimited ambition. And they listen." – Sidney Toledano, LVMH

GET CREATIVE WITH YOUR TECH
Emmanuel Gintzburger, chief executive of Alexander McQueen
"Growth means people and that requires creative freedom," said Gintzburger, who is steering the Kering-owned house through a period of rapid expansion.
"We as a company are heavily invested in data. In fact we have hired a team of kids, 24- and 25-year-olds, for this. They spend 50 per cent of their time experimenting and testing data we collect. The figures inform how we expand our categories."
Creative freedom does have some rules though: Gintzburger has banned all phones during meetings.
YOU WILL GO OUT OF FASHION
Jonathan Anderson, artistic director of Loewe and JW Anderson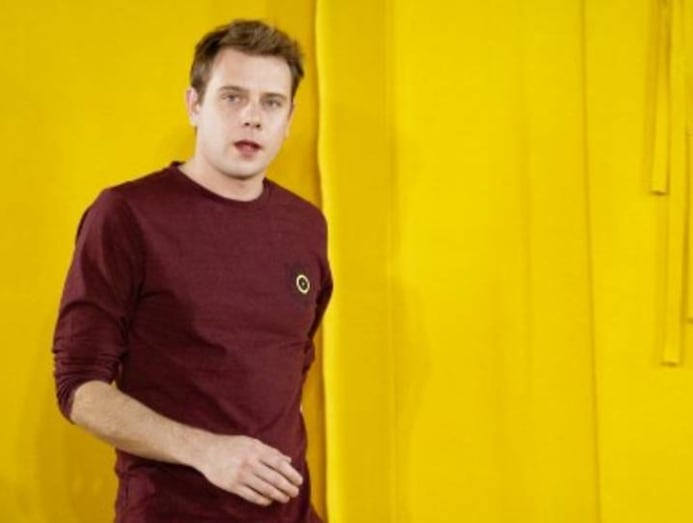 "I'm already dealing with the idea that one day I will no longer be fashionable – creativity has a shelf life," said Jonathan Anderson, a rare voice of self-awareness in a community generally marked by hubris.
"No one is safe. To create a brand that will last for five years and beyond? That takes work and we can see a lot of brands that are entering a time now for long-term potential. But that's also down to the role of the designer. Designers have different obligations to those 20 years ago. You have to be more open, more accessible and accountable. You have more responsibilities now that you have to be able to empower a team. Essentially you need to win."
THE HIGH STREET IS DYING – LONG LIVE THE POP-UP
Ross Bailey, founder of Appear Here
Last year Bailey's short-term retail space company launched 10,000 spaces. "Ten years ago, when signing the lease on a property, brands would agree to 10 or 20 years. It was the norm. In the last few years we have seen a marked change: The average lease for a brand is only two years. And for a pop-up space it's five to six weeks.
"What you want is for a brand to be in a space and have relevance and connect to their consumers – and ideally leave on a high before that consumer gets bored."
CONTENT IS KING
Remo Ruffini, chairman and chief executive of Moncler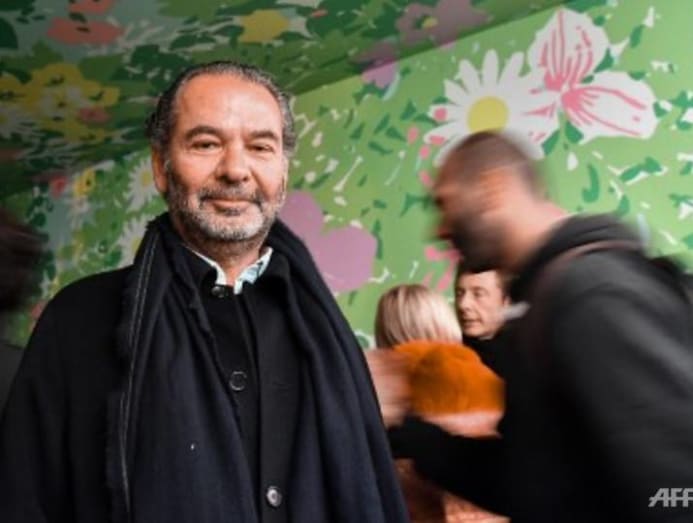 "Today you have to make content every day. Producing one-month collections means we have a consistent and strong voice, it connects to our consumers," said Moncler's Remo Ruffini. "Thirty years ago your method of connecting was the same – fashion shows, campaigns and showing your collections. But in the last five years, this has changed.
"Uniqueness is important. You have to attract different ages in different cultures. You need a vision and you need to apply this daily. And most importantly you have to follow the customer – you have to learn from the now."
MEET THE ALPHA GEN
Adrien Cheng, founding partner of C Ventures, founder of K11
In China, 500 million to 600 million people play online games, popularised by the use of smartphones. And the largest group of people playing online are members of Alpha Gen –those who are 10 years old and under.
"Alpha Gen are using these games as a way to communicate and socialise. This is a new phenomenon," said Adrien Cheng, founding partner of C Ventures and founder of the K11 lifestyle brand.
"The Alpha Gen are used to the idea that they have a virtual self, an avatar, and that avatar has become a monetisation tool. The avatar can go shopping in virtual malls and buy things. They also have huge spending power, pocket money, and they have a lot to spend because their parents are very wealthy. The Alpha Gen will buy these things to get a sense of definition and to get a sense of place within this world…"
BUT… BEAR IN MIND THE INTERNET IS BREAKING
Shirley Chen, founder and chief executive of Narrativ
"You can be useful and helpful online, without encouraging addiction," said Shirley Chen, founder of Narrativ, a machine-learning platform that connects products with the content written about them. "There are already movements and laws being set in motion that will limit the amount of time a consumer can spend on any one given thing, like Facebook. This will radically change online experience and space."
ADDRESSING DISABILITY IN LUXURY COULD PAY HUGE DIVIDENDS
Sinead Burke, teacher and advocate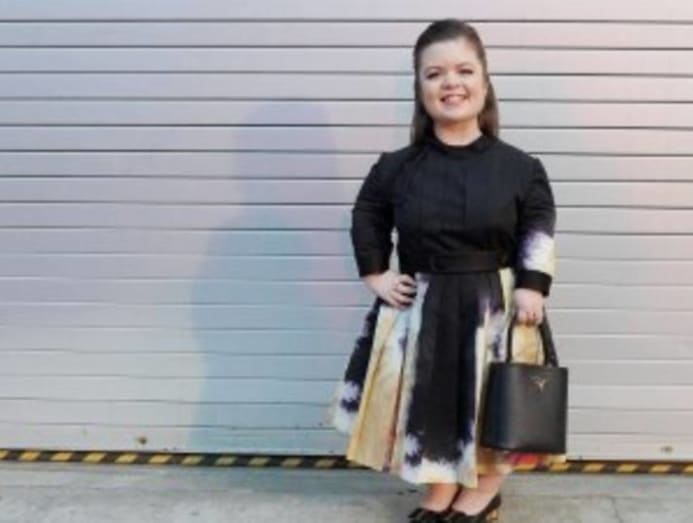 "Diversity isn't just the right thing to do, it's also a massive business opportunity," said Sinead Burke, a prominent campaigner for diversity within the fashion industry.
"There are 1 billion disabled people in the world, which is the population of China; in the US that's one in four, in the UK, that's one in five. If we included this community in the luxury sector they have the spending power of US$7 trillion (S$9.53 trillion).
"At the moment, you can customise something with your name but you can't make a trouser leg longer or shorter. That's one of the easiest ways to make brands more inclusive. Couture literally means made to measure. So why don't we do just that?"
CASHMERE IS STILL KING
Fabio d'Angelantonio, chief executive of Loro Piana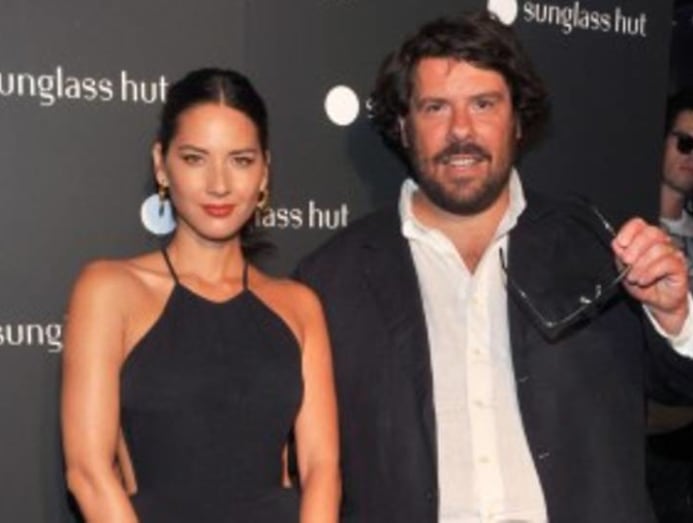 "We have a very good customer base travelling from Silicon Valley to our store in San Francisco," said Fabio d'Angelantonio, chief executive of the LVMH-owned brand. "We intend to open a store in Silicon Valley at the end of this year, the beginning of the next."
And it isn't just Silicon Valley's entrepreneurs who are helping Loro Piana's athleisure looks, such as a US$5,845 zip top in vicuna wool, to sell so quickly: "Both the Chinese elite and the Silicon Valley elite can live in a tracksuit – they are crazy for cashmere."
WHEN ACQUIRING BRANDS, THINK LOCAL
Jose Manuel Albesa, brands, markets and operations president of Puig
Spanish luxury fashion and fragrance group Puig wants to increase its revenues from €2 billion to €3 billion – and acquisitions are going to be a major part of this. "We're targeting acquisitions of brands with a strong and unique global DNA, like Dries Van Noten or Jean Paul Gaultier," said Jose Manuel Albesa.
Of Puig's recent acquisitions, he said: "We look for a strong local reality, a proof of concept and proof of value in a specific region that has not been escalated. We want to buy this brand and escalate it. We have done this with British perfume brand Penhaligon's, which has a very strong presence here within the UK, but now we are about to introduce the brand into Asia."
Puig is looking for "a brand that has still not become global but has proven it's strong and relevant in the local market. Consumers are looking for more unique brands, more niche. These smaller brands are very consumer-focused and the result is they are able to eat big brands."
"Diversity isn't just the right thing to do, it's also a massive business opportunity." – Sinead Burke, advocate

USE DATA ANALYTICS, BUT DON'T FORGET THE HUMAN TOUCH
Ganesh Srivats, chief executive of Moda Operandi
Luxury e-tailer Moda Operandi was founded in 2010 with a pre-order model that allows customers to order straight from the catwalk. "In doing so we're able to collect a lot of data on customer preferences very early on in the fashion cycle, and learn about what our customers think are going to be the trends," said Moda Operandi's Ganesh Srivats.
"Moda also uses data to understand customer preferences and bring products that are relevant to them," said Srivats. But he warns against relying on data science alone: "Innovation is going to come from combining data science with an editorial and a curated mindset. Having a multidimensional approach is what will make retail exciting and challenging in the future."
RETHINK YOUR ATTITUDE TO OWNERSHIP
Ingrid Brochard, co-founder of Panoply
"We only wear 20 per cent of our wardrobe but in the meantime we all want newness," said Ingrid Brochard, co-founder of designer clothing rental service Panoply. "Renting clothes is more sustainable because a dress that you would buy and might wear once or twice can be rented out by Panoply 40 times. The sharing economy in fashion gives consumers access to brands they might not be able to afford and also allows them to renew their style regularly. Instead of buying one outfit, you can wear eight."
STAY GROUNDED
Sir Paul Smith, chairman of Paul Smith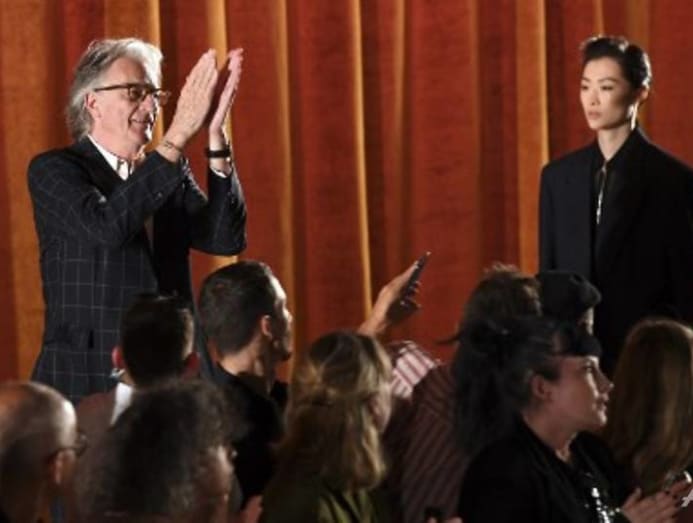 Paul Smith opened his first shop in 1970 with £600 (S$1,040) of savings, after a serious accident cut short his ambitions to become a professional cyclist. Reflecting on his longevity, he said: "We were down to earth and always lived within our means. Be interested and interesting and be curious. And have good manners."
SUSTAINABILITY MEANS COMPROMISE
Amanda J Parkes, chief innovation officer of Fashion Tech Lab
"A perception we often bump up against is that if you are doing something sustainable there has to be a state of perfection or nothing," said Fashion Tech Lab's Amanda J Parkes. "And everything about creating sustainable solutions is actually a compromise."
"We have to get there step by step… Wwe have to collectively address this idea of understanding the choices that we make and the priorities that we've set in terms of how we are making the products and what they are made from… Because we haven't solved this problem yet – no one has – and these steps are the point of getting us to the next thing."
By Flora Macdonald Johnston, Harriet Agnew and Rachel Sanderson © 2019 The Financial Times