A day in the life of… Capella Singapore's new general manager Yngvar Stray
It may be the busiest time of the year but that isn't stopping experienced hotelier Yngvar Stray from savouring Singapore's hawker fare and exploring its scenic park connectors.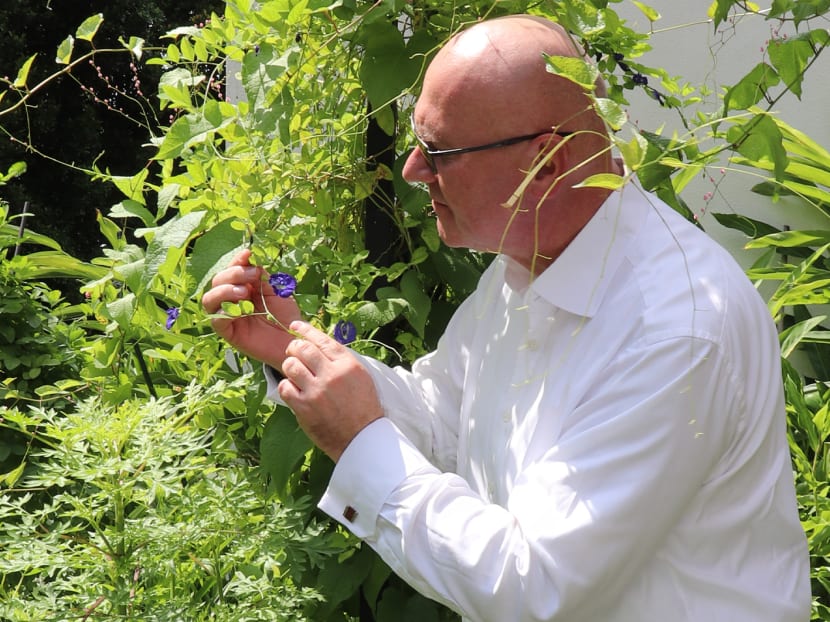 For Yngvar Stray, joining Capella Singapore as its general manager during peak festive season means a deep dive into work from day one.
But the hospitality veteran, who was born in Norway and has over 35 years of experience in the industry with senior leadership stints in Asia and Europe, takes it all in his stride.
Returning to Singapore has been like a homecoming for Stray, who used to work in Sheraton Towers Singapore in 1995, led the opening team for St Regis Singapore in 2007, and helmed the Capella Sanya before being posted here.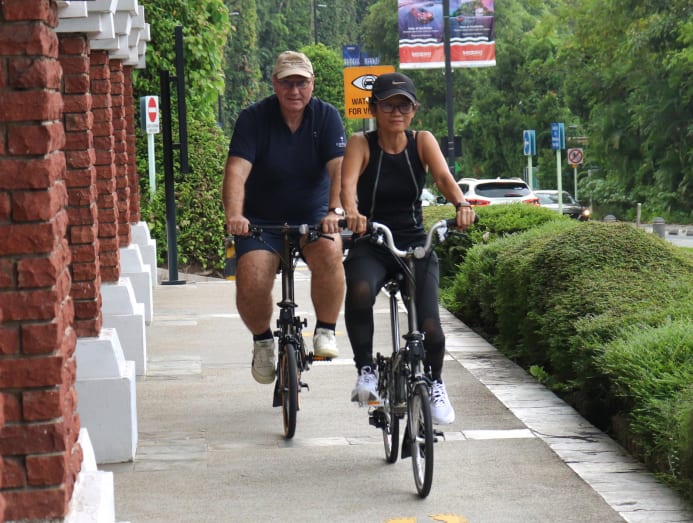 He and his Singaporean wife Julia enjoy cooking and hosting friends during the weekends. The active couple also engage in a wide array of sports such as cycling, tennis, squash and golf, and enjoy exploring Singapore, sometimes with their American Shorthair cat Finn.
Stray shared: "I recently chanced upon a local nursery at Jalan Lekar during one of my weekend jaunts and it was fascinating to see so many Singaporeans into landscaping and horticulture. I've also visited a pet megastore called Pet Master which even has a water playground for pets. Finn sure had a splashing good time there!"
We catch up with the affable Norwegian on his daily routine.
6.30AM
I go for a brisk walk around my estate to enjoy the crisp morning air and do my daily planks just to get the body moving.
7AM
Breakfast time with my wife Julia before heading off to work. A common item we have is something traditional from my hometown called Knekkebrod – a flat rye crispbread on which I'd spread jam and enjoy with a hot cup of coffee.
8AM
I reach Capella with ample time to prepare for our daily line-up with the leadership team. This is when we would set the tone for the day and go over any important highlights or guests that we may be expecting.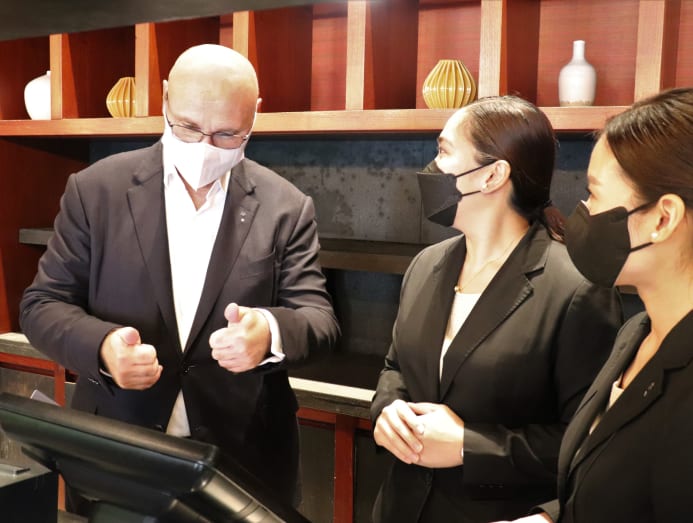 10AM
No two days are the same at Capella as I enjoy interacting with our guests, entertaining them and making sure that they leave with a positive experience during their stay with us. One of things I share with them are the hidden spots in Capella, such as our herb garden, where we grow different botanicals and herbs that are often used by our culinary team in the dishes served at our hotel. Another spot that offers a private moment of tranquility is the area around our cascading pools, where one can immerse in a meditative atmosphere.
Our guests check out between 10am and 12pm, and that's the time where I'll be at the lobby bidding them farewell.
11AM
In between interacting with our guests, I clear emails and catch up with the team over departmental sessions. I like to keep a pulse on how they are doing and looking at what I can do improve employee satisfaction. One of my favourite books is It's Your Ship by Captain D Michael Abrashoff, a former US navy commander. It has taught me to always treat people with the respect you wish to receive, and to always stay grounded no matter where you are in life.
1PM
Lunch is usually spent at our staff dining room, where we try to provide more balanced options including non-fried food and dishes with less oil and salt. If I'm in between meetings, it is a quick salad at The Knolls restaurant.
3PM
I brainstorm with our creative director on new experiences for our resort. We always make sure there are enough enriching activities that cover a wide range of interests from heritage and the arts to gastronomy and wellness.
The year end is always a busy period for us and our resort programmes are often overbooked during this time. We have a quick discussion with some of our third-party vendors to ensure that there are enough slots for our guests to maximise their time with us.
6PM
I meet the various departments such as our F&B team, spa and housekeeping to look into areas where service quality can be improved, and to address any ongoing issues that need rectification.
We recently came up with a new cocktail menu for Bob's Bar, where local fruits and spices and Sentosa's endemic flora were the inspiration for the craft cocktails. One of them is the tequila-based Golden Bells, which has notes of pineapple, citrus and mint and is named after the bright yellow trumpet-like flowers found throughout the island.
By this time of the day, I'm glad I have invested in spandex wear to keep cool and look fresh throughout the day while having a suit on!
7PM
Dinners are usually hearty home-cooked meals with a glass of red wine from Bordeaux. A typical dinner at home would be a mix of local and western dishes such as bak kut teh, pan-fried fish, and sometimes our own homemade pasta and pizza.
Some of my favourite local food haunts are the famed Ming Kee Chicken Rice at Bishan's Kim San Leng Food Centre and RK Eating House in Serangoon for their delicious and crispy roti prata.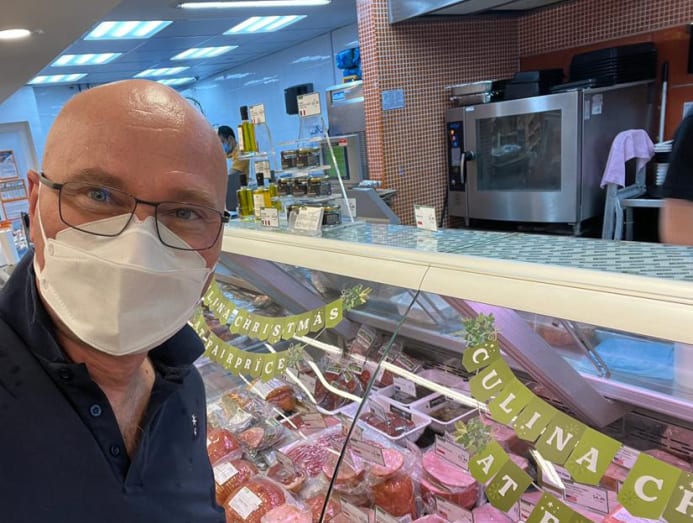 I also like the French cuisine at Brasserie Gavroche – Grandpa Henri's Baked Pork Terrine with Duck Liver and the Homemade Duck Confit with Baby Roasted Potatoes are among my top picks. The Italian food at Pete's Place is good too.
Other absolute favourites: The dim sum at Capella's Cantonese restaurant Cassia, such as the Steamed Crystal Dumpling with Black Truffle and Fresh Mushroom and Wok-Fried Carrot Cake with Chinese Sausage, Prawn and Scallop in XO Chilli Sauce.