Cartier Women's Initiative 2023: The inspiring women impact entrepreneurs in Asia who are changing the world
The 2023 edition of the Cartier Women's Initiative spotlighted women entrepreneurs from around the world who are making a positive impact on society, including Singapore's very first fellow. These are some stories from Asia.  
Starting a business is a difficult and lonely journey, especially so for women who still face existing gender barriers and stereotypical misconceptions. How can women entrepreneurs unleash their true potential? What sort of factors affect their success, and how can they be better supported in order to achieve their goals?
The Cartier Women's Initiative (CWI) was founded in 2006 to address these questions. It is an annual international entrepreneurship programme that aims to drive change by supporting women impact entrepreneurs. It first started off as an annual award, but has since expanded to offer a one-year fellowship programme for shortlisted participants.
Applicants are reviewed and selected by an independent jury, with members consisting of entrepreneurs, impact investors, venture philanthropists, academic experts and more.
Open to women-run and women-owned businesses from any country and sector, the CWI helps women impact entrepreneurs by shining a light on their achievements, and providing them with the necessary financial, social and human capital support to grow their businesses and build their leadership skills.
This year, the CWI celebrated its 16th year with an awards ceremony held on May 10 in Paris, France. Taking place at the Salle Pleyel concert hall with the theme Forces for Good, the 2023 edition featured a total of 11 accolades, comprising nine regional awards and two thematic awards – Science and Technology Pioneer Award and Diversity, Equity and Inclusion Award. The latter is a new introduction to the programme and is open to all genders.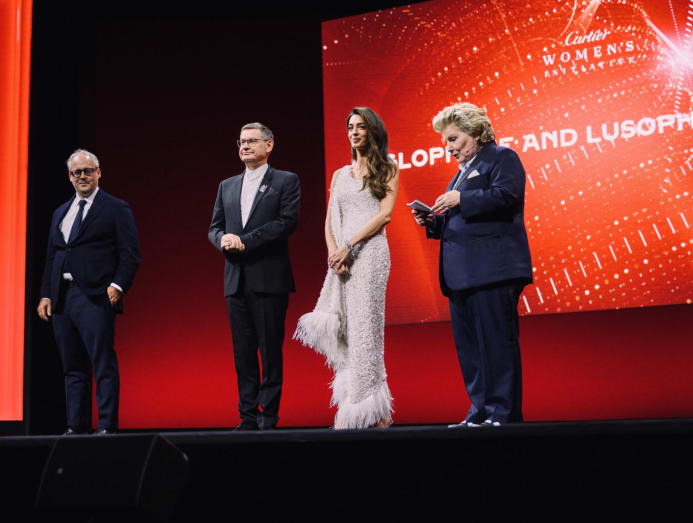 First-place awardees of each category took home US$100,000 (S$133,797) in grant funding, while the second and third-place awardees received US$60,000 and US$30,000 respectively. The total grant funding this edition has increased to US$2 million, the largest amount yet.
As part of the CWI programme, all programme participants – known as fellows – also benefit from tailored mentoring, coaching, networking opportunities and education courses from leading business school, INSEAD.
ASIA'S CHANGEMAKERS
Prior to the awards ceremony, 32 fellows representing the top businesses for each nine regions were announced. In South Asia & Central Asia, they included Mint Lim, the first Singaporean fellow of the programme. Lim, who is dyslexic, is the founder of School of Concepts (SOC), an enrichment centre that started off by providing access to quality English language education to every child regardless of socioeconomic background or learning needs. It has now expanded its curriculum to include financial and Chinese literacy, as well as STEM (Science, Technology, Engineering and Math). Lim has plans to expand SOC beyond Singapore and into the region.
"It is really about scaling SOC this year and going international. Tapping on a global platform like CWI will enable us to reach a more international audience because our products are not geographically sensitive," Lim told CNA Luxury in Paris. "I've already benefited from the coaching and fellowship that the CWI programme provides. I have grown so much just by being in this space and meeting other fellows, and receiving one-on-one coaching and training has really given me a new perspective and upskilled me as a social entrepreneur."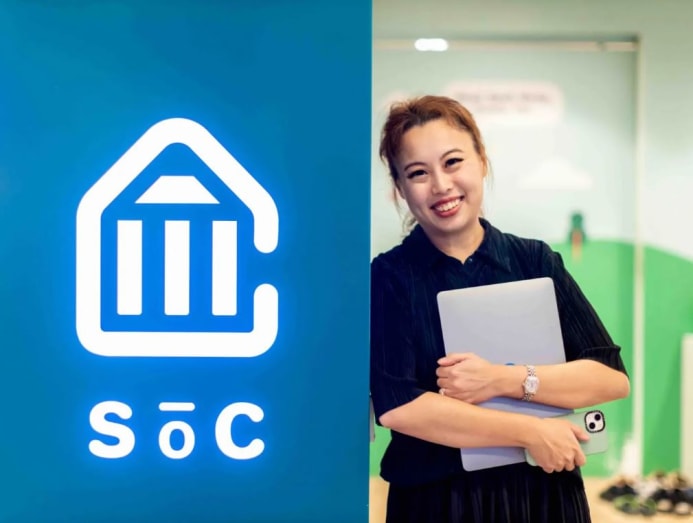 Lim took home the third-place award for the region. In first place was Denica Riadini-Flesch from Indonesia, who founded ethical fashion brand SukkhaCitta. The label employs rural Indonesian artisans to produce handcrafted clothing using sustainable organic cotton grown by smallholder farmers.
Riadini-Flesch described being a part of the CWI as a "huge honour". "There is so much wisdom that exists in the indigenous communities of Indonesia, and now we get to share that with a bigger audience. In the Cartier Women's Initiative, they really push you to dream bigger. They constantly invite you to think about how you can create an even more impactful company. Surrounded by other women who have also taken the path less travelled, it makes the journey less lonely," she said.
Coming in second for the region was Dimple Parmar from India. After losing her husband to cancer, she founded healthtech platform ZenOnco. The platform works with oncologists, hospitals and diagnostic laboratories to offer more accessible end-to-end care for cancer patients.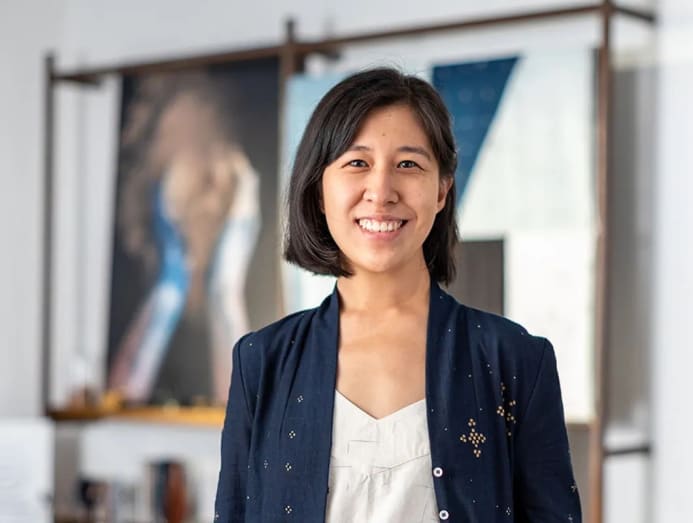 Other notable fellows from Asia included Chengchuan Shi from China, who took home third place for the Diversity, Equity and Inclusion Award. At 11 years old, Shi lost his hearing on both ears after an accident. He founded Voibook Technology at 24 years old, an AI-based service platform for people who are hard of hearing. One of its services is turning people's words into text.
In the East Asia category, Woori Moon from South Korea, whose company 40FY founded AI-enabled mental health app Mindling, took home the first-place award. The app allows users to chat with a virtual therapist, and also offers personalised mental health advice, recommendations and guidance to users anywhere at any time.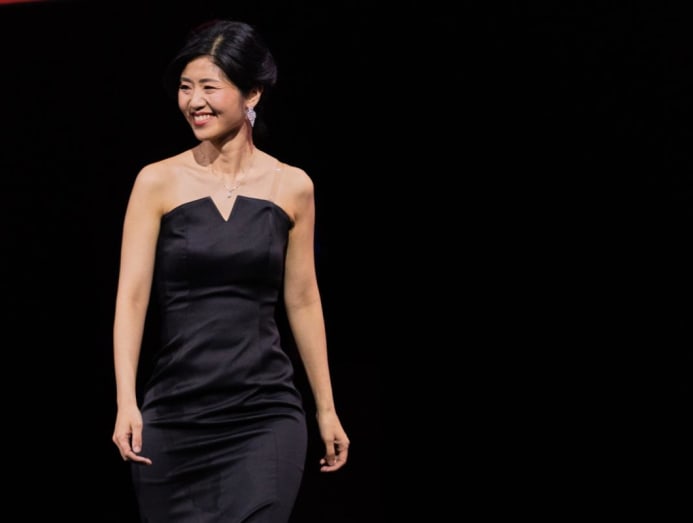 In second place was Megan Lam from Hong Kong. Having lost two family members to suicide, Lam founded the Neurum app, which offers users access to personalised self-care programmes, mental health screening and recommendations developed using AI.
At a media roundtable, both Lam and Moon spoke about the difficulty of overcoming the stigma around mental health and how their respective apps aim to change this. "In Korea, it takes someone three years to see a professional when they realise they have a problem. But from the data we collected from our users, we found out that they only take a maximum of three days to decide to purchase our app. This reduces the barrier significantly in terms of social stigma as well as financial burden, because it costs only US$10 a month for our app, whereas you will have to pay likely US$100 per hour for a psychiatric visit," said Moon.
"We also make sure that when we think of stigma, we also think about certain groups of people who get left behind. Many think that mental health is a rich people problem, it's for those who have the money to go to a therapist," shared Lam. "What we've done is to reduce the inequalities by deploying our platform to reach migrant workers and disadvantaged families."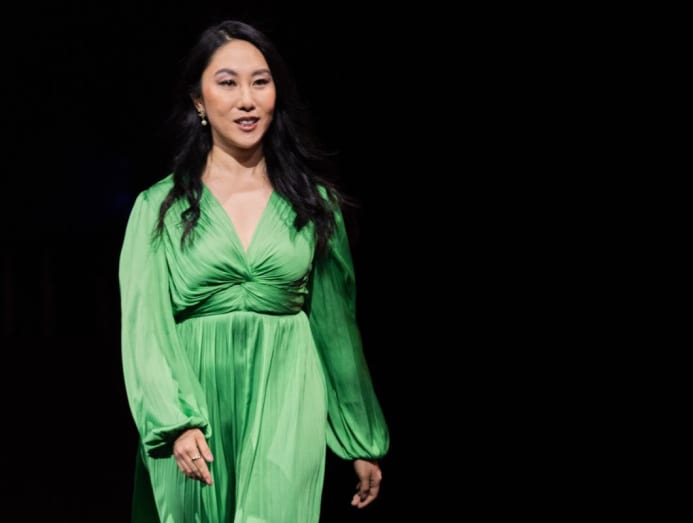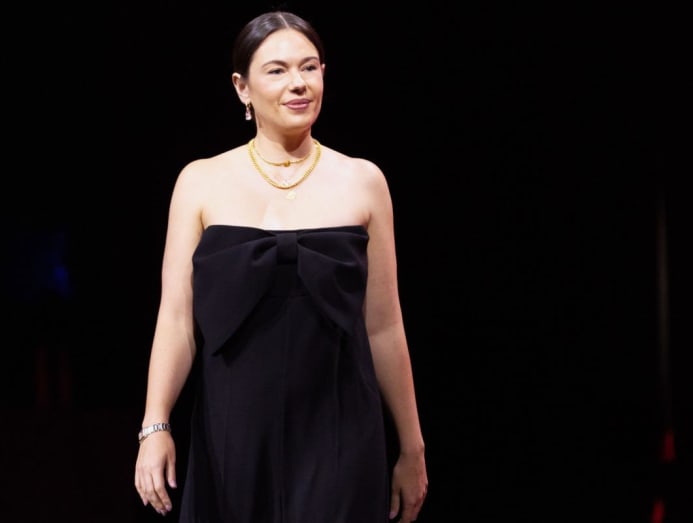 Coming in third place for East Asia was Olivia Cotes-James from Hong Kong, founder of period-care company Luuna. The company began by launching a line of eco-friendly organic-cotton pads and tampons, and has now expanded to develop Asia's leading B2B menstrual care solution. Luuna works with global and local companies, as well as schools and universities, to provide free period care to employees, customers and students via its 3D-printed bathroom dispensers.
UNLEASHING THE POWER WITHIN
Two of the biggest challenges faced by women entrepreneurs today include the lack of financial capital to empower their businesses as well as access to community,areas that the CWI hopes to address, said Wingee Sampaio, global programme director of CWI.
"Looking at the data from the Global Entrepreneurship Monitor, you'll see that there are many new businesses started by women and female entrepreneurship participation rates are on the rise. But in most places, why are these businesses not growing bigger and becoming more impactful? It's because they are in survival mode. They don't have the capital to scale their ventures," added Sampaio, who, prior to helming CWI, has had a distinguished career in the capital markets for 15 years, including stints at State Street Global Advisor, Barclays Global Investors and Goldman Sachs.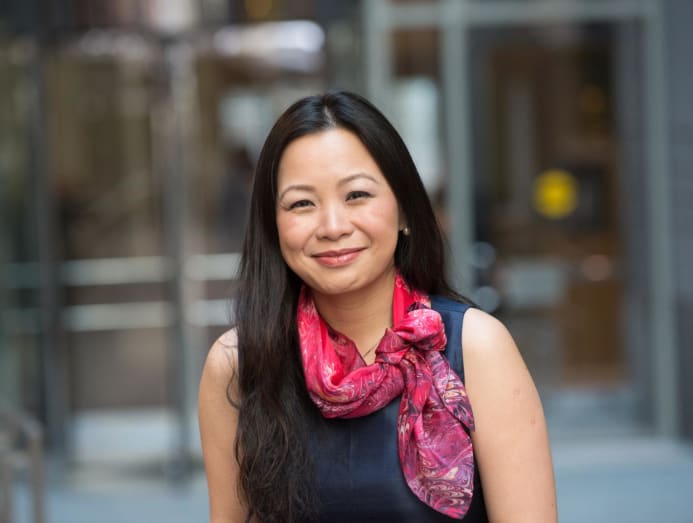 "Entrepreneurship is a lonely journey and businesses as a force for good is still a new concept in many parts of the world. There needs to be more discussion and more awareness around it, and more role models in the space," Sampaio believes. "[Women] are one of the pioneers in businesses as a force for good and there needs to be a greater community for them to be surrounded by people who believe in the same value and same vision as they create a new way of doing things for the world."
Moving forward in the next 12 months, Sampaio shared that the programme will be "much more focused on growing in terms of greater depth on how to serve the existing fellows more". Last year, the CWI launched a low interest working capital loan fund for entrepreneurs in the programme whose businesses are gaining traction. At present, the loan fund is extended to entrepreneurs from three regions – Southeast Asia, Latin America and Africa – with plans to expand it to all other regions.
"We are also focused on a capital programme for existing fellows who are going into the unicorn fundraising journey, preparing them in order to become more investor ready and how to build more relationships," added Sampaio.
As participants hail from all around the world, spanning diverse cultures, language may also be a deterrent for those interested in applying. "Our programme is conducted in English and when you look at the top 10 applicants for each category, every year, a few people drop out because of language and not because of [the strength of their] business," said Sampaio. Providing more language resources is a key area that the CWI will be developing moving forward.
For Sampaio herself, what she finds most rewarding about being a part of the CWI is "the opportunity to empower the changemakers themselves". "In the ecosystem of change, I really love the idea of helping someone unleash their potential. In one of our teambuilding exercises, one of my favourite questions was, 'What's stopping you?'" quipped Sampaio. "We're empowering women entrepreneurs, but in so many ways, I feel that their power is already there. I'm just helping them see what they can do."
For more information on the Cartier Women's Initiative and this year's fellows and awardees, visit www.cartierwomensinitiative.com. The Call For Applications for the 2024 Edition of Cartier Women's Initiative is now open and will end on Jun 30, 2023. For more information, click here.