Castlery co-founder Declan Ee on lessons in business, pandemic growth and furnishing the homes of an entire generation
Nine years since Castlery was founded, the Singapore furniture company has evolved from burgeoning start-up to established brand with a new flagship store in Orchard Road's prestigious Liat Towers. Co-founder Declan Ee shares how the company aims to journey with millennial homeowners through different seasons in life.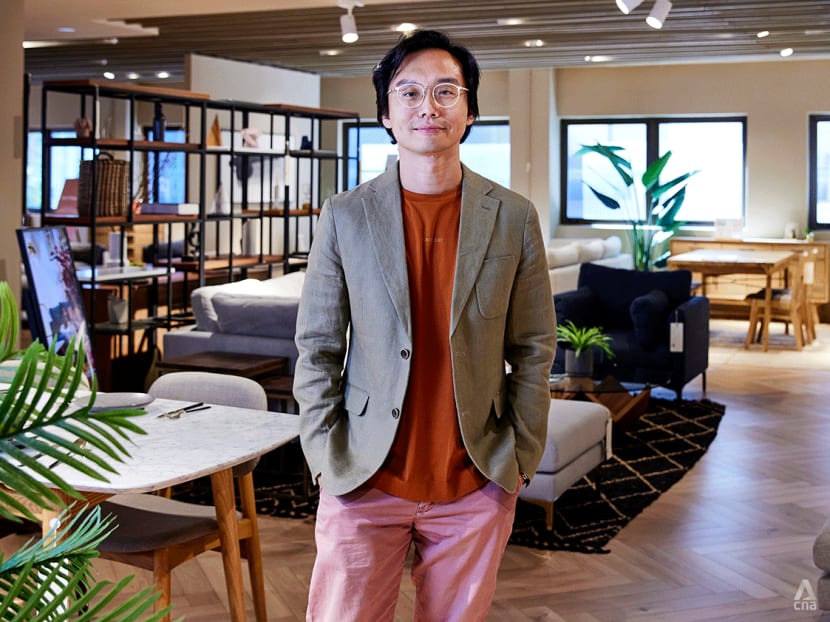 Declan Ee is a man of many passions, and his career journey has been anything but ordinary.
Music and theatre formed a big part of his childhood, and in his youth, he earned additional pocket money by selling hand sanitiser during the SARS outbreak.
Ee then went on to pursue a law degree at the University College London. There, stifled by the rigour of law school and inspired by London's West End, he wrote and staged an entire musical at his school's theatre studio. He also brought the musical, called Pagoda Street, back to Singapore, where it was staged at the Esplanade.
After graduating, he decided to give up law, planning instead to take a year off to travel and explore his options. But seeing his friends applying for jobs in investment banking prompted him to do the same. "At that time, it was the thing to be," he recalled. "You get exposed to really senior entrepreneurs and business leaders right off the bat. I thought it would be good exposure to understand how global finance works," he rationalised.
After a couple of rejections, Ee secured a job as a financial analyst at the now defunct Lehman Brothers. Ever the hustler, he spent his nights spinning electronic music at the famed Ministry of Sound club.
Three years into his day job, Ee knew that banking was simply a "means to an end" and would not be his long-term career. The collapse of Lehman Brothers during the 2008 financial crisis solidified his decision even further.
He then moved back to Singapore in 2010 and began furnishing his marital home. Unable to find affordable, modern furnishing options in the country, he ended up shipping products from overseas. His business partner, Fred Ji, also had the same experience.
Inspiration struck when the pair noticed there was a gap in the market for a mid-range furniture brand. "After Ikea, there was nothing," Ee remarked.
Together with two other friends, they started Castlery in 2013, a digital-first furniture brand targeted at young homeowners looking for stylish, luxurious, yet affordable designs.
The company first operated out of a 900 sq ft office in Ubi, before moving to a 12,000 sq ft experience centre in Alexandra Road's Delta House building. In 2018, it moved to an 11,000 sq ft showroom in Jit Poh building in Tanjong Pagar.
Nine years on, whether it's a coffee table, dining set or sofa, Castlery's products have become staples in many of Singapore's millennial homes (this writer included).
It is a goal that Ee has been steadily working towards. "If every single urban millennial could have at least one Castlery piece in their home, that would be amazing," he reflected.
TURNING HEADWINDS INTO TAILWINDS
Castlery is now at a pivotal point in its journey after experiencing rapid growth through the COVID-19 pandemic. While many other sectors were battered, furniture sales were booming during this period as many hunkered down in their homes. Riding on this trend, Castlery reported a six-fold increase in revenue compared to pre-pandemic.
As other companies tightened their belts, Castlery pushed ahead with an expansion into the US. It was a bold move that paid off. Today, international orders account for more than 80 per cent of its revenue, compared to 30 per cent before the pandemic.
"At the start [of the pandemic], we were very stressed. We cut our orders, we implemented cash conservation measures," Ee admitted. "When we saw that [e-commerce was] starting to pick up in the first two to three months, we took the bet because we noticed that people were staying at home and buying furniture online."
But the journey to get to where they are today hasn't always been easy for Castlery. Its expansion into Australia in 2017, in particular, was one of the most difficult times for the company, Ee recalled.
"We were like Rambo, we just charged in," he recounted. The company attempted to replicate its online-to-offline model in Australia, where it would draw customers from its online channels to make purchases in its physical showroom. But the store was located in a remote location in Sydney. "It wasn't the right approach. The Australian customer shops in a different way. Singapore is a small country, so for anyone to get to our showroom, it doesn't take more than 30 minutes. Whereas in Australia, people won't travel to a random location just to buy furniture," Ee reflected. 
The company also brought its entire range to Australia, "without really thinking about what the customer wanted". For two and a half years, Castlery was "losing money every month". The company eventually decided to close down its physical showroom and operate entirely online.
For the US expansion, they took a more conservative approach. "We got smarter," said Ee. "We did our groundwork in terms of identifying our target customers. What do they want? How do they live? What are their expectations? What are their pain points?"
The company also brought in a smaller line-up of products in order to slowly test the market. It now covers 50 of the top metropolitan areas in the US, with plans to expand its warehouse capacity by five times.
For Ee, there are always lessons to be learnt in business, if one is willing to push through the difficult times. "You learn, you refine, and you try again," he quipped.  
AN ELEVATED CASTLERY EXPERIENCE
After establishing itself on home ground, Castlery now hopes to evolve into a global brand. Another major milestone in the Castlery story is the recent opening of its new flagship store in Singapore's Liat Towers, strategically located on the Orchard Road shopping belt.  
The store opened its doors to customers on Sep 9, with an official launch slated for Oct 7. Totalling 24,000 sq ft across two floors – more than double that of its Jit Poh showroom – it is the brand's largest retail space to date.
When the lease for its Jit Poh showroom was coming to an end, "we had internal conversations on what more we could do for our customers", Ee recalled. In order to reach a new demographic of furniture shoppers and to provide a better experience at its showroom, the company knew that they needed a bigger space. When a space at Liat Towers opened up, Ee and his team jumped on it.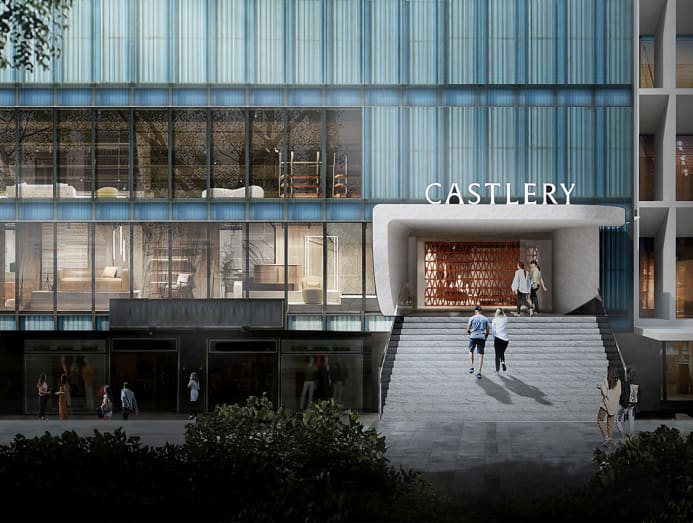 The inviting outlet features "much better visual merchandising, more thoughtfully curated spaces", said Ee. The store is segmented into different room sets namely bedrooms, living rooms, dining areas and outdoor decks.
There is also a cash-and-carry area featuring items such as pillows, bedsheets and handwoven rugs. A section on the second floor is marked as a partnership area, where collaborations with other brands will be showcased.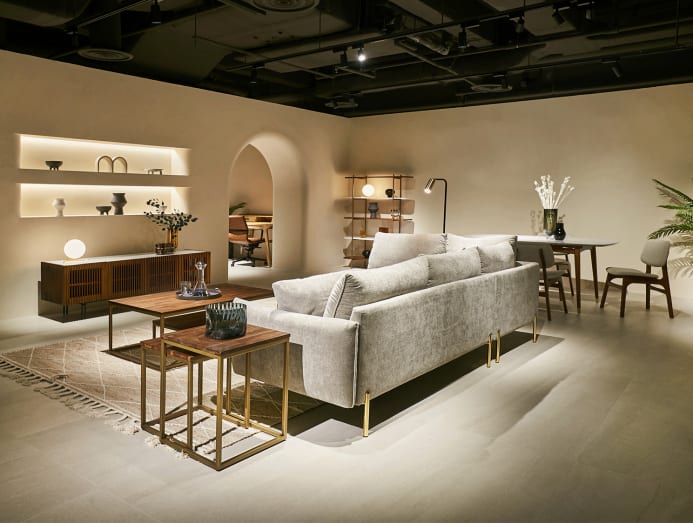 With its new home in Liat Towers, Castlery is now neighbours with globally renowned brands, such as French fashion house Hermes and Swiss luxury watch brand Audemars Piguet. As the only Singapore-founded brand in the building, "there is a level of pressure that we need to deliver", Ee admitted.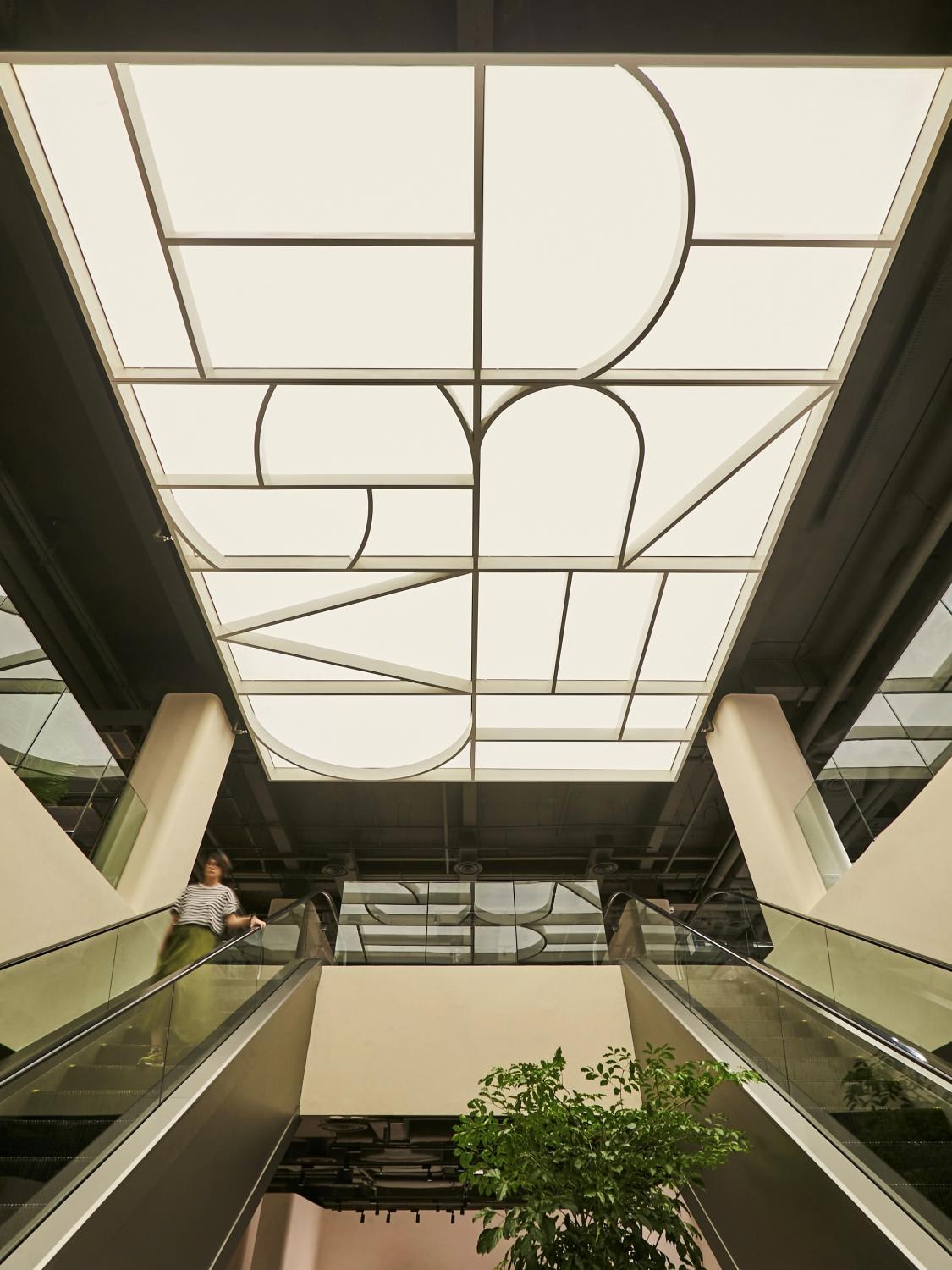 But it is also a space that brings back fond memories for members of the team who grew up in the 80s and 90s. "We feel very lucky and humbled because it's a space that we grew up with. There was Planet Hollywood, and Zara later on. I used to go to Burger King to eat as a kid. Back then, ION Orchard still wasn't built. It was still a patch of grass where I used to run around. It's definitely surreal and we hope to do a good job."
FURNISHING AN ENTIRE GENERATION
With Castlery growing at an exponential rate, Ee recognises that there will be challenges ahead. "I am now trying to grapple with this type of growth. It's a real struggle as well because all your processes can break down. The company now is a very different beast than it was two years ago," he shared.
To take his mind off work, Ee occasionally writes and produces music. He is a member of electronic trio Trouze, whose single Age Of Innocence once peaked in the Top 20 on the US Billboard Dance charts.
He is also a hands-on dad to three young boys, who are homeschooled. Together with his wife, Sheryl Ang, the pair aim to build a "community of progressive educators". They currently organise monthly talks with guest speakers in the education space, including the likes of John Tan, founder of Saturday Kids and Calvin Soh, founder of One Kind House. In the future, Ee hopes to host more of these talks at Castlery's flagship store.
When asked about Castlery's ultimate mission, Ee says it is to "furnish the milestones of urban millennials aged 25 to 45". People in this age range will go through many changes in their lives, resulting in the need to refurnish their homes from time to time, he explained.
"You get married, get your first job, have your first kid, change jobs and start different side hustles. I experienced this myself. Every time I had to furnish my place was because there was a change in need and function. I got married, I had a kid…The only place I always go back to is Ikea. So if we could be that companion through those changes, we could end up furnishing an entire generation."
From time to time, guests can find Ee walking the sales floor at Castlery. It is in these moments where he finds meaning and motivation. "When you speak to customers and they share that this is the third Castlery piece they've bought in seven years, you understand that these people are growing with you. And that gives us the reason for pushing the way we are pushing," he said.