What inspired this serial Singapore businessman's latest venture? Instagram
From magazines to seafood distribution, Jason Ong is full of business ideas. His newest: A caviar-based restaurant.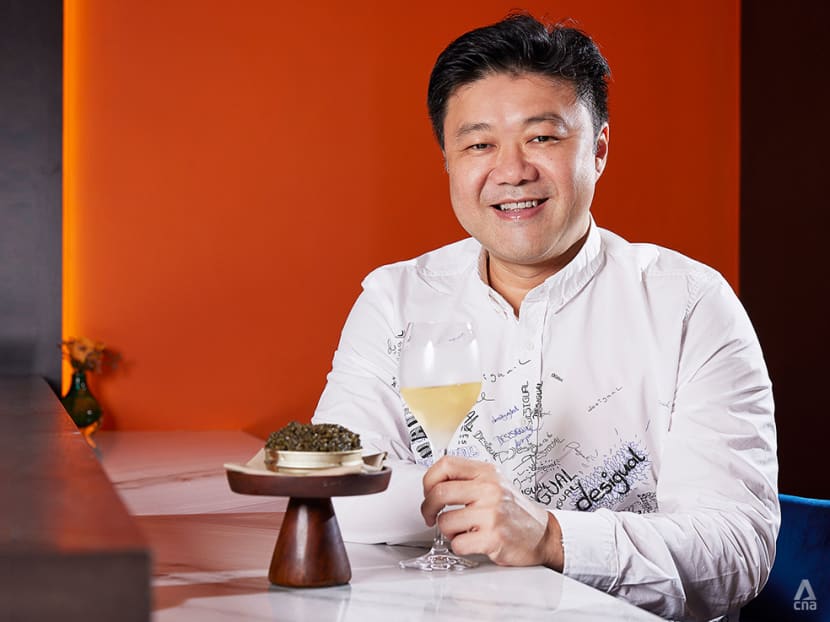 For many of us, Instagram is a welcome distraction. The social media platform serves as an eye into the lives of others, a fun source of information, and even inspiration for new business ventures. One moment you could be scrolling through your feed, and the next, you're on your way to becoming the owner of Singapore's first caviar restaurant.
That's how it went for entrepreneur Jason Ong. Lying in bed one night, scrolling through the caviar hashtag on Instagram, it occurred to him that a restaurant built around the beloved sturgeon's roe could be a viable business. "I looked at the beautiful pictures (of caviar dishes) from restaurants all over the world and I said to my wife: 'I think I can do a restaurant serving caviar'. And she agreed," Ong said.
It helps that Ong has some experience with an ingredient-centric restaurant. In 2017, he started Uni Gallery, a now popular eatery located in the grotty bowels of The Plaza at whose heart lies creamy, coral tongues of sea urchin (or uni in Japanese). With the caviar concept, Ong waited for the pandemic to ease into some semblance of an endemic before firming up plans in July 2021.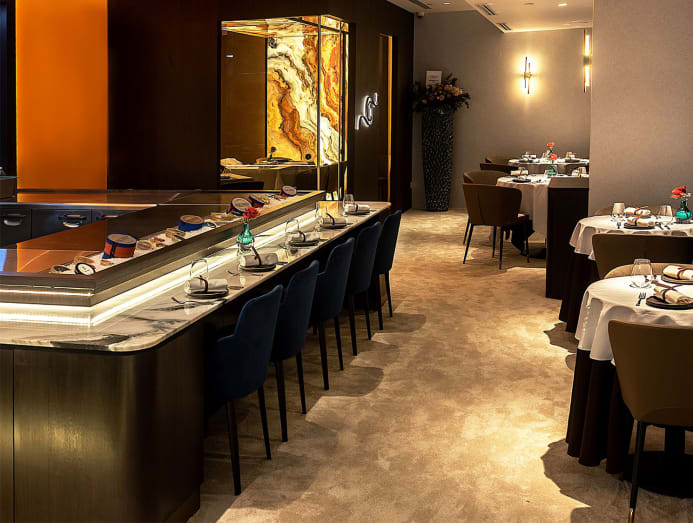 Despite its name, caviar doesn't make it to every dish on Caviar's menu. Meals start from S$98 for a five-course set lunch and go up to S$248 for a six-course dinner. "We don't put caviar into everything because we believe that the dishes can stand on their own," Ong said.
In other words, don't expect gleaming orbs of caviar on the warm olive semolina buns served with roasted yeast butter that precede the meal. You might instead find the likes of Superior Oscietra caviar on an appetiser of botan ebi tartar with buttermilk sauce, and Siberian Reserve caviar on a dish of egg yolk anointed with Iberico lard. Other dishes like grilled Spanish octopus with sweet corn espuma stand easily on their own, sans the onyx roe.
DRIVEN BY AN IDEA
A second restaurant was never at the top of Ong's to-do list, even if he'd been mulling over the idea of another Uni Gallery outlet for a while. "The truth is, I'm tired," he said with a laugh. "I turn 50 this year and my wife and I just had a daughter."
But once the idea of a caviar restaurant took hold, there was no turning back. "I suppose you could say that the restaurant business helps express the more artistic side of me (in the sense of) putting together a concept and executing it. I really enjoy that. And with Caviar, I knew I would be the first, not only in Singapore, but possibly the world. I wanted to do this before anyone else did and execute it properly."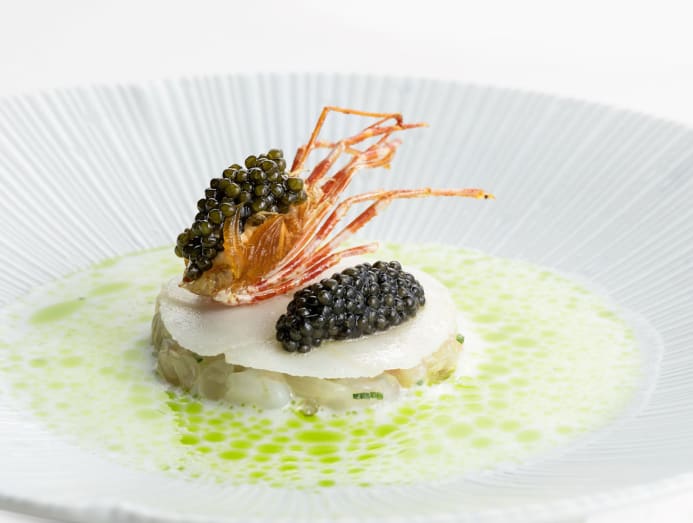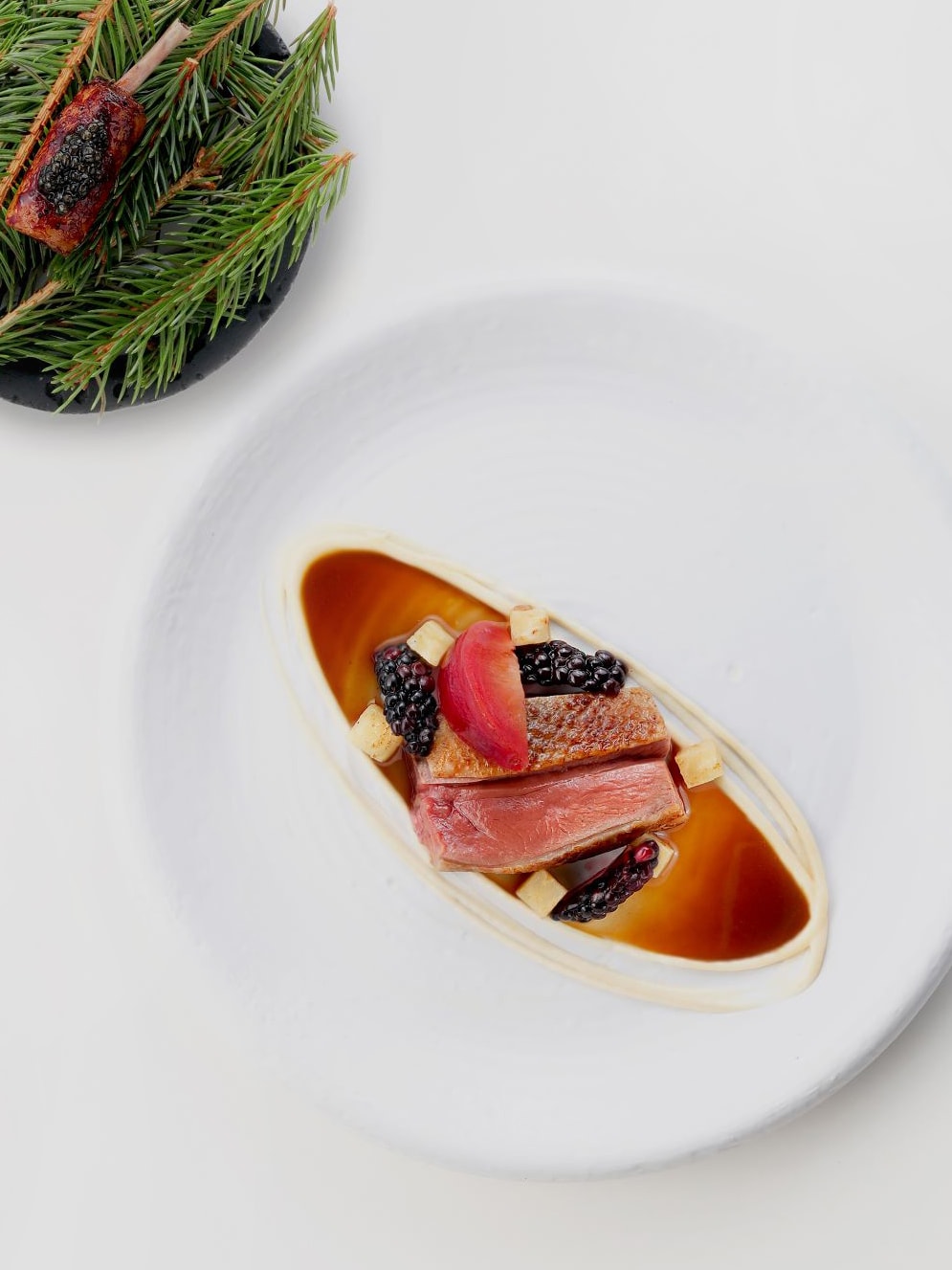 AMBITION: BUSINESS
Ong has wanted to be a businessman for as long as he can remember. At six years old, he would make business cards out of vanguard sheets and distribute them to the uncles and aunties who came to play mahjong with his parents at home. "They would ask me to go and buy stuff for them from the mamak shop. And my revenue model was 'keep the change'," he said laughing.
In 1997, he founded Juice, one of Singapore's longest-running lifestyle and music magazines which saw its last printed copy in 2017. In 2010, he joined his family's now-defunct oil and gas business, when his father thought about retiring. Even while working in the family business, Ong started a seafood supply company on the side, which he still runs today.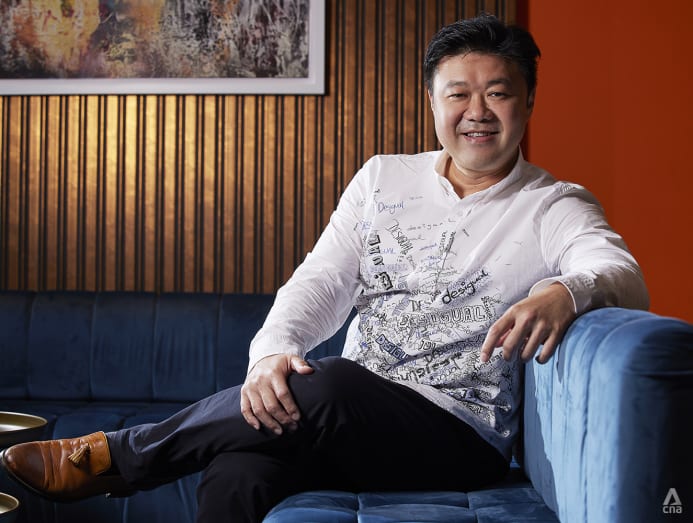 On a trip to Vietnam with a friend in 2013, Ong found himself buying containers of seafood to sell to Hong Kong, Malaysia and Singapore. "Quickly after that, I evolved into higher-end seafood and closed a deal with RE&S (the largest chain of Japanese restaurants in Singapore) to sell them swordfish belly," he said. "I was very lucky since I was a newbie and managed to close that deal. I was able to buy at such good prices that I could sell to other suppliers. Overnight, I became a big player in swordfish belly."
Several years later, however, Ong received news that another company was offering his customers the same grade of swordfish at S$10 less. Knowing it was impossible to compete with that price, he quickly pivoted to retailing seafood directly to consumers. "That's how Ooster Bay was born," he says of his well-known online store selling premium seafood.
Ooster Bay's best-selling item was uni. But despite his best efforts, online sales of uni never made it past the S$25,000-a-month mark. "So I decided to open a restaurant (Uni Gallery). Oh, and in the end, we still got the swordfish deal because the other supplier didn't come through on the quality," he added.
OPTIMISM UNLIMITED
When asked what his most redeeming quality is when it comes to business, Ong laughed and said, "I'm always hopeful."
"I've been through many difficult times," he explained. "Between 1997 and 2001, there was one economic setback after another – SARS, 9/11, the internet bubble bursting… And advertising would always get hit first. [The magazine] had contracts with many big brands who signed multiple insertions for a year, but when the time came, they just cancelled everything. People owed us money that we couldn't recover and when it came down to it, I had to answer to my directors."
When the Circuit Breaker was announced in 2020, his partners in the seafood distribution company quickly exited and sold him their shares. His optimism served him well as sales from Ooster Bay rose nine times. While many restaurants closed and scrambled to set up online platforms, Ooster Bay had already established itself and now had a captive audience. "I didn't expect that. It was a very nice surprise," Ong said.
TIRED, BUT NOT THROUGH
Despite being the new kid on the block, Caviar has garnered excellent reviews from Singapore's ever-avid community of fine dining fans. Not including caviar in every dish table is another shrewd move that steers the restaurant away from the murky waters of gimmickry and sets the tone for it to be considered as a serious player in the fine dining scene as it finds its feet. 
In the meantime, Ong is considering other businesses. "Maybe hotels," he mulled. "Like, you know, boutique hotels with unique concepts. Maybe another Uni Gallery somewhere else."
Which comes across as a lot of pondering for someone who claims to be tired.