Lee Young-ae, Gigi Hadid and other celebs donating to Ukraine humanitarian efforts
Musicians, actors, royals, athletes and supermodels are using their platforms to support the humanitarian crisis following Russia's invasion of Ukraine.
Celebrities are standing in solidarity with Ukraine as the crisis continues to unfold. A number of the world's biggest stars are using their platforms to raise awareness on the war, while also pledging donations to help with humanitarian efforts.
Here's a round-up of the celebrities lending their support.
ASHTON KUTCHER AND MILA KUNIS
Ukrainian-born American actress Mila Kunis, along with her celebrity husband Ashton Kutcher, have agreed to match up to US$3 million (S$4 million) in donations toward refugee and humanitarian aid in Ukraine. The couple have achieved their goal to raise US$30 million.
"The events that have unfolded in Ukraine are devastating. There is no place in this world for this kind of unjust attack on humanity," Kunis said in a video posted on Kutcher's Instagram page.
BLAKE LIVELY AND RYAN REYNOLDS
Hollywood power couple Blake Lively and Ryan Reynolds have promised to match every donation up to US$1 million for refugees fleeing the war in Ukraine, the pair said on social media.
"In 48 hours, countless Ukrainians were forced to flee their homes to neighbouring countries. They need protection. When you donate, we'll match it up to US$1 million, creating double the support," Reynolds said on Twitter, pledging donations to the United Nations Refugee Agency (UNHCR).
"UNHCR is providing life saving aid, and also working with neighboring (sic) countries to ensure protection for these families," Lively said on Instagram.
GIGI HADID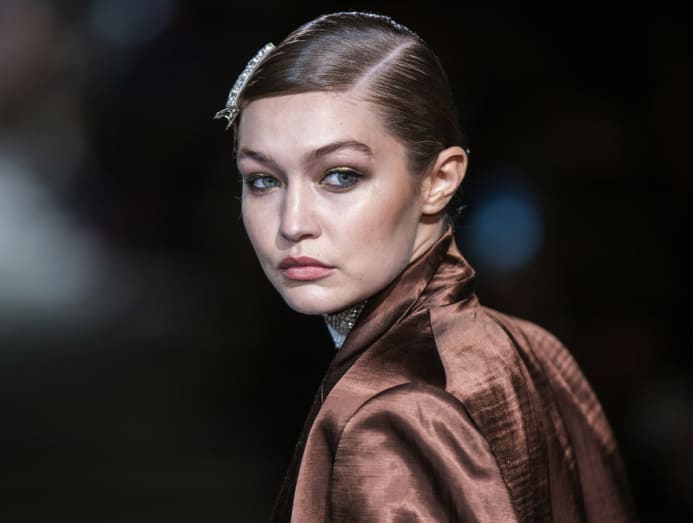 Supermodel Gigi Hadid has announced that she will donate all her fashion month earnings towards relief efforts in Ukraine. "Having a set Fashion Month schedule has meant that my colleagues and I often present new fashion collections during heartbreaking and traumatic times in history. We don't have control over most of our work schedules, but we would like to walk 'for' something," Hadid said on Instagram.
PRINCE HARRY AND MEGHAN MARKLE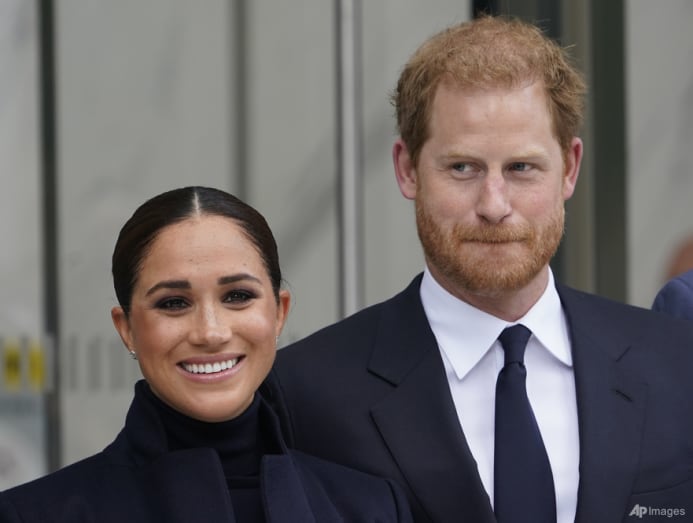 The Duke and Duchess of Sussex are lending their support to the people of Ukraine. The couple's Archewell Foundation has announced that the royal couple has donated to numerous organisations working on the ground, including HIAS (Helping Ukrainian Families Settle), World Central Kitchen, the World Health Organization and The HALO Trust.
"All of us at Archewell have been inspired by the work these organisations have taken on – and also by the stories from those on the frontlines," the couple said in a statement on Archewell's website.
LEE YOUNG-AE
South Korean actress Lee Young-ae, best known for starring in Jewel In The Palace, has donated 100 million won (S$111,710) in aid to Ukraine. The donation was revealed by Ukrainian ambassador to South Korea, Dmytro Ponomarenko, who took to Twitter to express his gratitude.
"We are very excited and touched by the letter and the great financial contribution of the famous Korean actress Lee Young-ae in support of Ukraine and the demand to end the war as soon as possible! The donations will be transferred to the needs of victims of Russian aggression," Ponomarenko wrote. 
World-famous tennis star Roger Federer has announced a donation of US$500,000 to help children affected by the war in Ukraine. "My family and I are horrified seeing pictures from Ukraine and heartbroken for the innocent people who have been so terribly affected. We stand for peace," the Swss player wrote on Twitter.
"We will provide assistance to children from Ukraine who need care, about six million Ukrainian children are currently out of school and we know it's a very critical time to provide access to education and would like to support them to deal with this extremely traumatic experience," he said.
YANG DONG-GEUN
South Korean singer and actor Yang Dong-geun has donated 10 million won to the Embassy of Ukraine to the Republic of Korea, his agency Jo Entertainment said.
"I was shocked to see the face of a six-year-old girl who died in Russian shelling on the news," the father of three said. "I couldn't concentrate on anything since I was so heartbroken all day long. I want to express my love and comfort to Ukrainian victims and their families."