Celebrity chef Bjorn Frantzen: Having truffles all year round is not always a good thing
Bjorn Frantzen, the Swedish chef-restaurateur of Singapore's three Michelin-starred Zen and newly opened Brasserie Astoria shares his passion for lively restaurants, developing staff and the dilemma of having seasonal produce now being available perennially.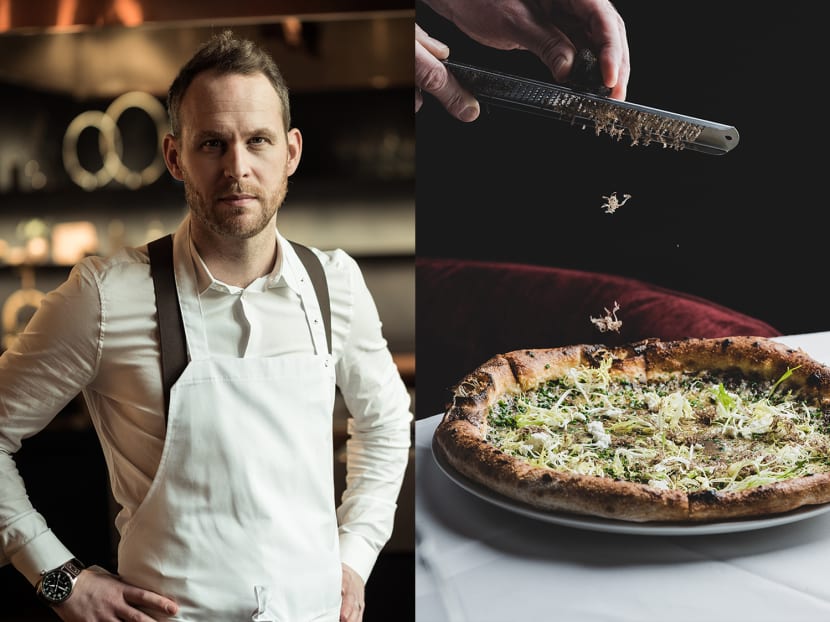 Quiet restaurants are a no-no for Frantzen Group's owner Bjorn Frantzen. He said: "For me, going to restaurants should be fun. If it's super stiff, super quiet, like a library, I would not go there. I like energy and to hear the buzz."
The former footballer has worked in now defunct Michelin-starred establishments such as Chez Nico and Pied A Terre in London before opening his first restaurant in Stockholm in 2008. He is so particular about the atmosphere in his dining outlets that he personally curates their playlists. In Singapore's three Michelin-starred Zen, it is the likes of Guns N' Roses and Nirvana alongside boppy European indie pop. Brasserie Astoria, which opened in Singapore's Victoria Theatre & Concert Hall in June, exudes merry dance hall vibes in its neoclassical dining room with echoes of Stevie Wonder, The Commodores and The Rolling Stones.
The Frantzen Group currently has seven restaurants across four cities, including the three Michelin-starred flagship Frantzen in Stockholm, Villa Frantzen in Bangkok, which serves a casual set menu, and Studio Frantzen, which offers Asian-riffed, Nordic-forward food and tipples with a dash of panoramic rooftop views atop London's iconic Harrods department store.
Shanghai's waterfront district The Bund will soon see the debut of a-la-carte fine diner Bjorn Frantzen by the end of this year. In Dubai, two concepts — a fine diner FZN nestled in a Studio Frantzen — will be developed in partnership with the glitzy Atlantis, The Palm hotel by early 2024.
In Singapore, Frantzen wants to showcase the art of tableside service in the more accessible Brasserie Astoria. The crisp bite of a freshly tossed Caesar salad, the fluffy texture of a steak tartare mixed seconds before it is served, the awe-inspiring sight of flames licking a whiskey-kissed steak — all these is more easily accomplished in the 132-seater local outpost than its larger Stockholm flagship, which pushes out up to 1,100 main courses a day, said Frantzen. "We can go a bit more refined here. It is nice to bring back old school stuff like front-of-house artistry and craftsmanship, which I feel has gone missing a lot in the last few years compared to the brasseries of 30, 40 years ago."
We can easily imagine convivial evenings here with Nordic-inspired cocktails and delicious food served with a splash of fun. There were moreish nibbling plates of fried calamari, Spanish ham with Charentais melon and an addictive garlic sourdough baguette oozing herbal buttery goodness. Indulgence came in the form of loading the famed waffles (crisp at the edges and pillowy to the bite) with generous mother-of-pearl spoonfuls of Astoria Oscietra caviar, creme fraiche, lime and browned butter; and slowly savouring scallop quenelles floating in vin jaune sauce and barley koji butter — all hints of the Frantzen casual lavishness.
By the time we hit the mains of flambed steak, tender roast chicken in a crackling coat and mussels that went swimmingly with beurre blanc sauce, white flags were hoisted. But we quickly lowered them when the waffles appear again, this time in the form of an oolong ice cream sandwich with sprinkles of pistachio and raspberry. There were mignardises and macarons too, but these trailed behind in taste and texture from the rest of the stellar spread. But I reckon it won't be an issue for long.
When asked about the ease of procuring ingredients given the global supply chain challenges and climate change, Frantzen interestingly pointed out another trend: Thanks to advanced agricultural technology, seasonal ingredients are now available perennially. He is miffed; people buying spring and summer vegetables like asparagus and tomatoes in November and December doesn't sit well with him. Referring to the latter, he said: "They taste nothing because it's winter outside but they're all over the place because they're farmed in big greenhouses in Holland".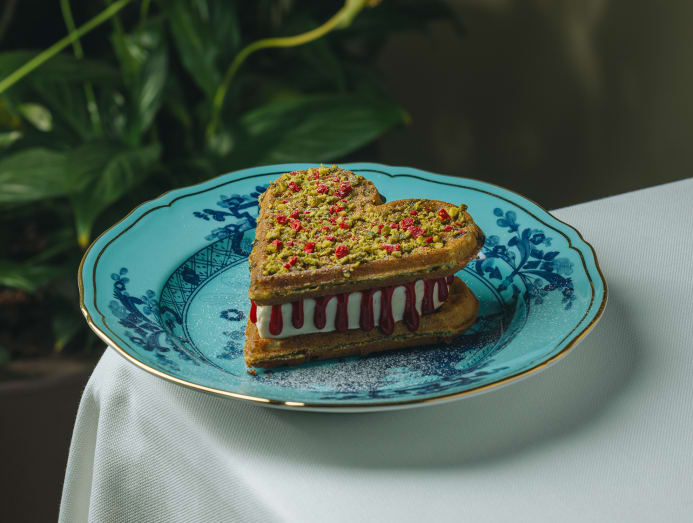 Ditto for black and white truffles. Once limited to much anticipated harvests during two or three months a year, they are now available almost all year round. Frantzen said: "When I first started in the industry, we would wait for the first black truffles from Perigord and then the white Alba truffles. Now, you can have black truffles 10 months of the year, and they come from Argentina and Tasmania too. I don't know if I like it or not — because it's always available now, we are missing out on the beauty of waiting for ingredients to grow."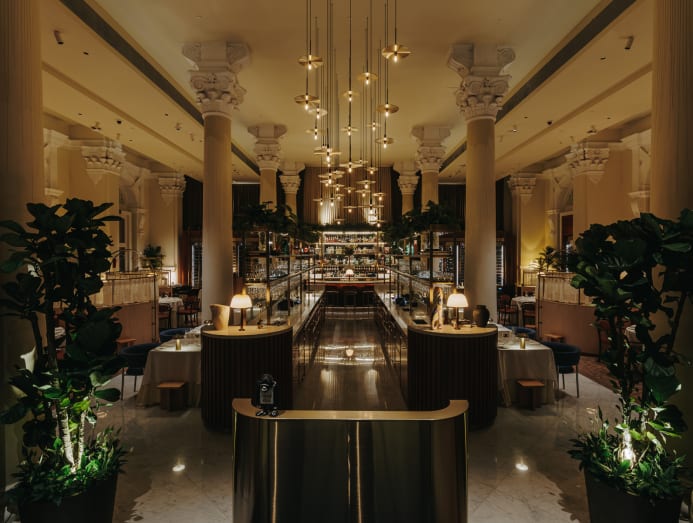 He added: "I feel that our responsibility as restaurateurs and chefs nowadays is to use ingredients only when they are really good — in season — so that people can feel the difference, even though everything is actually available (all year)."
This patience for good things also seems to be reflected in Frantzen's approach of hiring the right people for his restaurants and giving them opportunities to grow within the restaurant group. Case in point: The key staff at Brasserie Astoria are Zen alumni, including operations manager Yelicia Yeo as well as head chef Emil Cecil Ess and senior sous chef Kevin Tan, who were both sent to the Stockholm mother ship for a few months to learn the cuisine.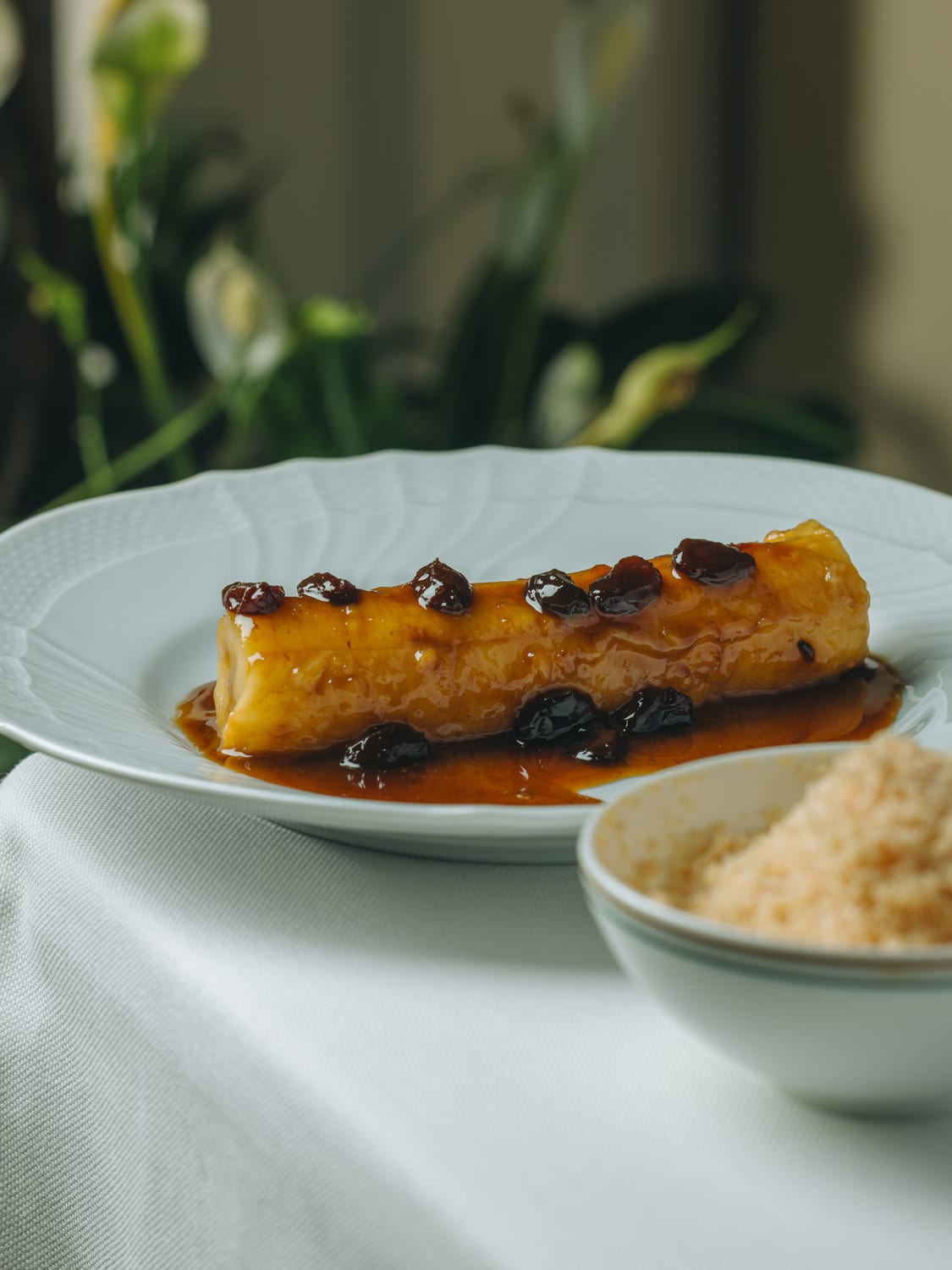 Frantzen explained: "We try not to take someone (because they are) from a Michelin-starred restaurant but someone who has the right personality. When I go out to eat and notice someone suitable, I ask them to work for us. At first they are super nervous and say they can't work in a three-star restaurant. But once they figure out how to do it, they grow so much and become so good.
"That's why Frantzen Group is expanding and it's happening organically because our staff wants to grow. Unless we give them opportunities to do so, they will leave. We work with them to create the DNA within the Frantzen house so that it will spread in the most amazing natural way."