Celebrity chef Rachel Khoo: Can eating a plant-based diet really save the world?
In her new eight–part documentary podcast series, A Carnivore's Crisis, Rachel Khoo weighs the arguments for and against plant-based diets, asking if there is any merit to going vegan.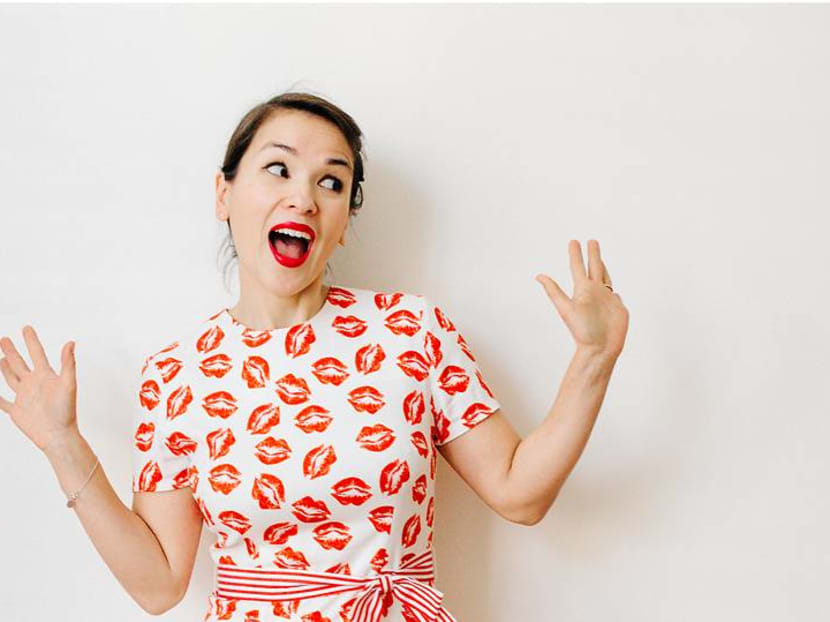 It's a question that many of us have grappled with – should you go vegan to give the planet a better chance of survival? As a trained patisserie chef famed for her love of butter, the writer, cook and broadcaster Rachel Khoo asked it of herself more than most – and then decided to truly do something about it, by diving headlong into the plant-based food debate with her new eight–part documentary podcast series, A Carnivore's Crisis.
Her ultimate mission? To unravel whether beef and dairy–based diets really need to die in order for the planet to live. It's a massive undertaking, so the British celebrity chef, known for her TV shows such as The Little Paris Kitchen and Rachel Khoo's Kitchen Notebook, spoke to activists and chefs, farmers and academics from California to New Zealand, all to "sift truth from propaganda" as she puts it.
We talk via Zoom with Khoo in London, the city where she was born. When not travelling – at least in normal circumstances – she lives in Stockholm with her husband and children, but her upbringing was that of a global citizen. Her mother is Austrian while her Malaysian-Chinese dad moved to the UK from Ipoh, his family having originally immigrated to George Town, Penang. Khoo grew up in the UK and also lived for a few years near Munich, then moved to Paris after university to follow her passion and study patisserie at Le Cordon Bleu.
It seems pretty fitting then that her cookbooks have been translated into multiple languages and her TV shows aired around the world. I'd met Khoo in person a year previously, at a dinner in Tokyo, ironically in a restaurant famed for high-end wagyu beef. She couldn't divulge it at the time, but she was then wrapping the production of A Carnivore's Crisis. So why undertake such a substantial investigation into the debate on going vegan?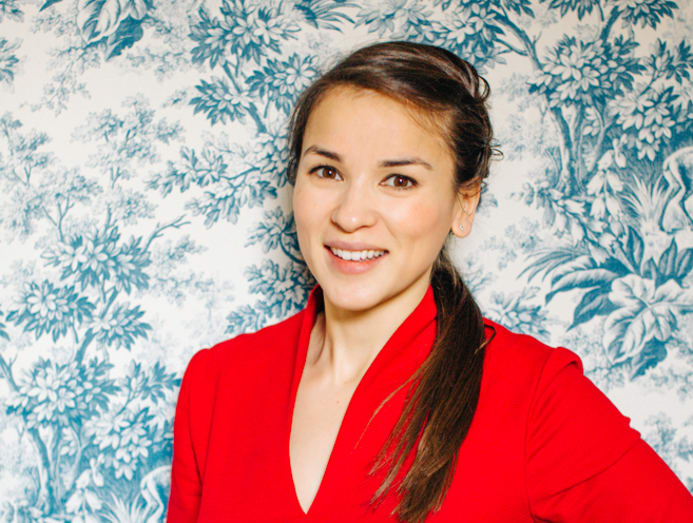 She added that these broad perspectives helped her to "cut through the noise and the big headlines", avoiding general statements because "things aren't as simple as that". Over more than four hours of the Audible podcast, she certainly delivered on her promise to dig deep and allow multiple voices to be heard.
One of the most striking comments in the podcast came from London–based French restaurateur Alexis Gauthier who explained to Khoo why he had completely changed the menu at his one Michelin–starred restaurant to vegan.
He told her it was his "moral duty": "When a pig is slaughtered it has the IQ of a three–year–old. You've got children right? I've got children too. When mine were three years old they could feel love, they were happy, they were scared, so knowing that, every time I served a delicious pork chop to my customers, I said to myself that's just not possible. We need to move."
It's a profound and compelling argument, one of many which pepper the podcast series and underscore its mission. But Khoo also stressed that she had to remember she was investigating meat and dairy more from a point of sustainability, rather than morality.
As such, she spent a lot of time with different farmers, learning how they treat and raise their animals. In episode four, for example, cutely titled 50 Shades of Farming, the focus is on Australia and New Zealand where the impact of cattle on the land, meat processing plants and plant-based meats all went under the microscope.
Towards the end of the series, she met farmers who said that a global shift to veganism could actually be worse for the environment than continuing to farm beef and dairy. Khoo also has a fascinating insight on hunting, thanks to living in Sweden.
"My food journey is always evolving and I'm always open to learning more. Working and living in Sweden, being exposed to the culture of hunting and game meat, you realise it's not bloodsport, it's actually super organised.
"If you think about it, it's like organic farming on another level. These animals are free-range, they don't get transported onto some truck to the abattoir. They are shot quickly, the death is quick, but people stop as soon as they hear 'hunting'."
Khoo previously spent time working at the legendary (but now-defunct) Swedish restaurant Faviken, led by chef Magnus Nilsson.
"[Nilsson] said that he had chicken when it was a really special occasion because they mostly just ate game. Sweden has 10 million people but is twice the size of the UK. I think each country has to work with what is most sustainable for them.
"When I think about my grandma in Austria up in the Alps, they take the cows up into the mountains in the summer. They graze in the summer, they make beautiful Alpine cheese from the milk but you can't farm anything on those mountainsides because they're too steep."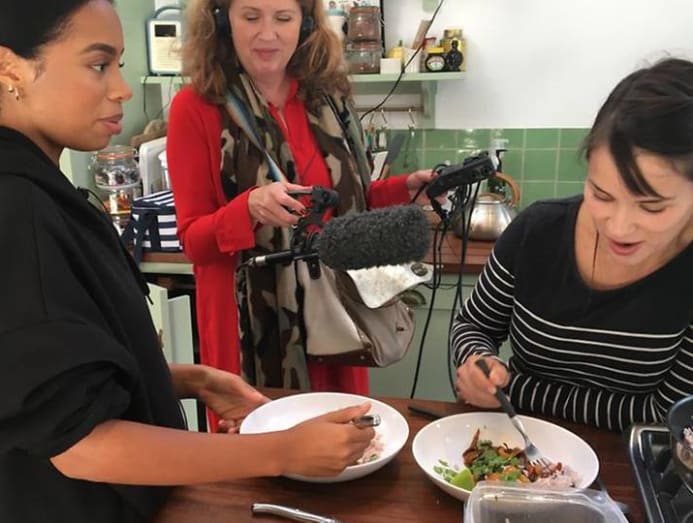 Farming is one thing, but our consumption is the day-to-day reality, both in shopping and cooking. Khoo has asked herself how she can be more mindful with how she eats.
"Obviously I come from a very privileged situation, I can go to the supermarket and make these choices of buying ingredients, I can buy better welfare meat and organic produce. When I lived in east London, when I was a student, I had mainly fried chicken restaurants around the corner, I had no access to fresh fruit and veggies there. So I think simplifying things by saying, 'everybody should go plant-based', that's a generalisation."
As far as cooking is concerned, she sees it as a powerful act of ownership.
"There's always so much guilt around food and life is about joy and pleasure and that's my way of writing recipes. That's the biggest thing, when somebody cooks, you're taking control of your diet. You're taking the power away from the big manufacturers and the highly processed food. You're doing something great for yourself, your loved ones. That's my mission."
Ultimately – having dived so deeply into one of the biggest issue of our times – what would her advice be with regards to veganism?
"It's about making small adjustments. As Jonathan Safran Foer said in his book Eating Animals, if everybody just ate one plant-based meal a day that would already have a huge effect. I've always been like that if I'm going to buy meat. I don't buy it every day, but when I do, I just make sure I spend a little bit more money and get meat from better welfare. I'm fortunate I can do that.
"With my dad being Malaysian, for example, from his side of the family meat was always more of a garnish then the main. I'm definitely advocating more mindful eating, maybe less animal products, but for me there's still a place for it. I just see it as being more selective of where you source it."
It's a typically measured response which reflects one potential solution to the crisis that carnivores continue to go through. One thing is clear though: Khoo is not going to stop delving, investigating and learning.
"This podcast series felt like it was the tip of the iceberg and when I came away from it, my mind was frazzled. I realised you do the best you can in the situation you are in. I think it's a Buddhist saying that if you tread lightly, you'll do the least damage, so be mindful."
"I'm definitely advocating more mindful eating, maybe less animal products, but for me there's still a place for it. I just see it as being more selective of where you source it." – Rachel Khoo