What was meant to be a retirement home for this hotelier's father is now one of Thailand's most luxurious resorts
It was never Charintip Tiyaphorn's plan to join Pimalai Resort & Spa, the five-star luxury resort in Koh Lanta opened by her father 21 years ago. But she did it anyway and now, she's taking the brand into the future with sustainability and social responsibility at its core.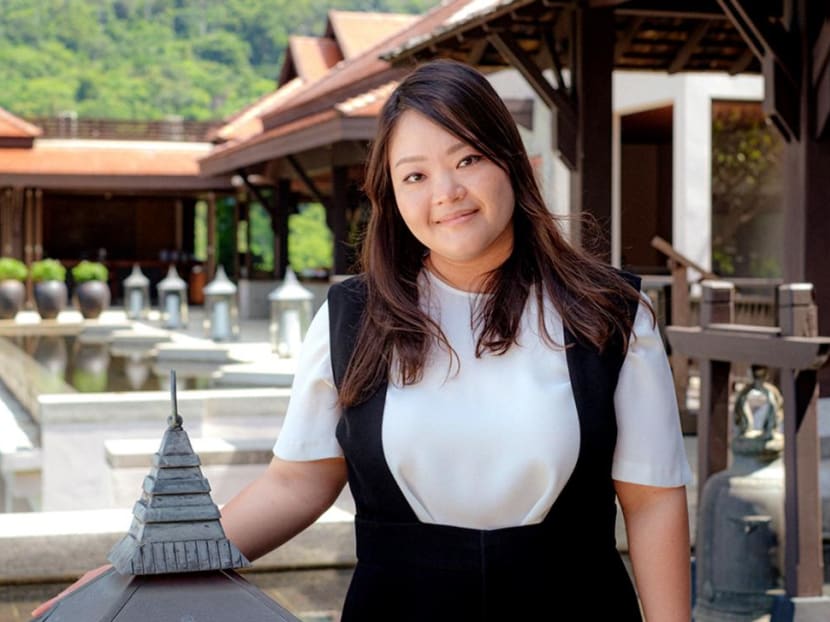 In her youth, Charintip Tiyaphorn, who also goes by Kade, didn't have many pleasant memories of the resort her father built in Koh Lanta, Thailand. "My first memory of Pimalai was that of a construction site. It was built while I was still a student so during my school holidays, I had to spend time there with my parents and siblings. We had a tiny room and all of us slept together on a single mat," she recalled. "There was no electricity, so I had no TV for two weeks, and that's one of the worst things to happen to a teenager," she added with a laugh.
Over two decades later, Pimalai Resort & Spa is now "a little slice of heaven", as its name translates to. The idyllic five-star luxury resort in Koh Lanta, an island off Krabi in Thailand, is enveloped in 100 acres of forest with 900 metres of private beach. Rooms and villas are surrounded by lush greenery, each boasting endless views of the Andaman sea.
Tiyaphorn's father, Anurat Tiyaphorn, a former lawyer and partner at an international law firm, was looking for a place to build his retirement home when he stumbled upon the island of Koh Lanta. The plan was to purchase a small plot but back then, there were no roads or electricity on the island. "People were desperate to move to the city so a lot of them approached my dad to buy their land," Tiyaphorn shared.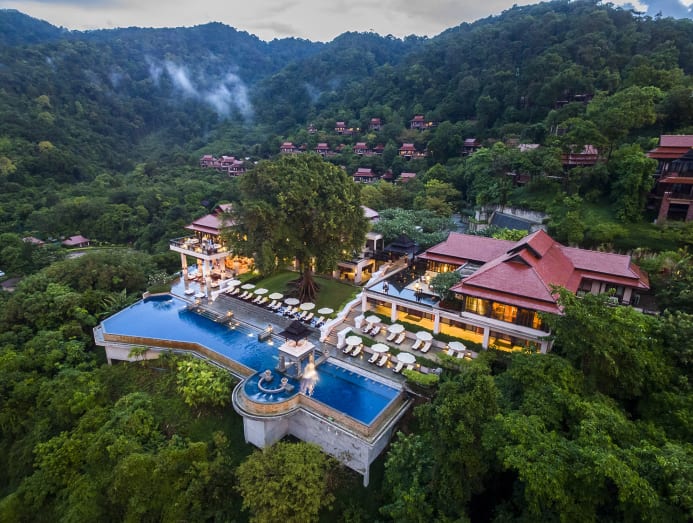 Her father couldn't resist. He loved how unspoiled the island was and knew that if he didn't buy a plot in that area, someone else would, and they would end up overexploiting the area. So he invited a few friends to co-invest, and they ended up with a parcel of land that was big enough to construct more than just a retirement home. Keen to share Koh Lanta's beauty with others, the group of investors decided to build a resort.
Pimalai Resort & Spa was opened in 2001 with 80 keys, but it has since expanded to 144 rooms, suites and villas. It has built itself a reputation as the most luxurious resort in Koh Lanta. Facilities include two infinity pools, an onsite dive centre and a spa. Its four restaurants – including the picturesque fine dining Seven Seas Restaurant overlooking the ocean – are considered some of the best places to dine at on the island.
The resort also offers a wide array of nature activities and excursions. These include mangrove tours on board a longtail boat, visits to the Koh Lanta national park, snorkelling at nearby Kok Haa island, kayaking at Talabeng island and cave exploration at Emerald Cave.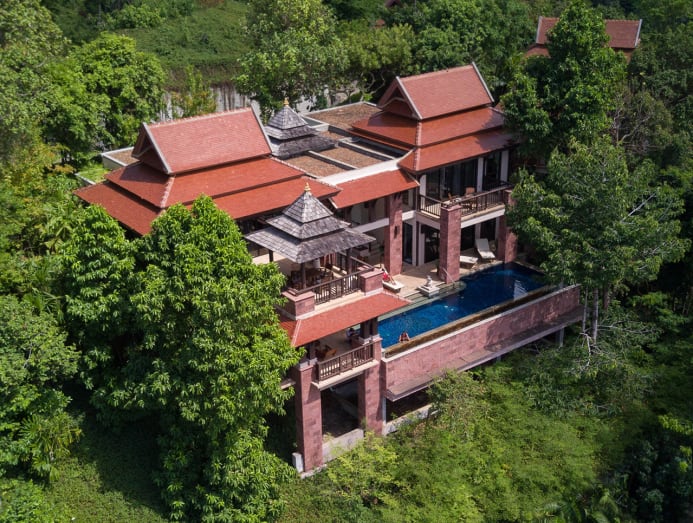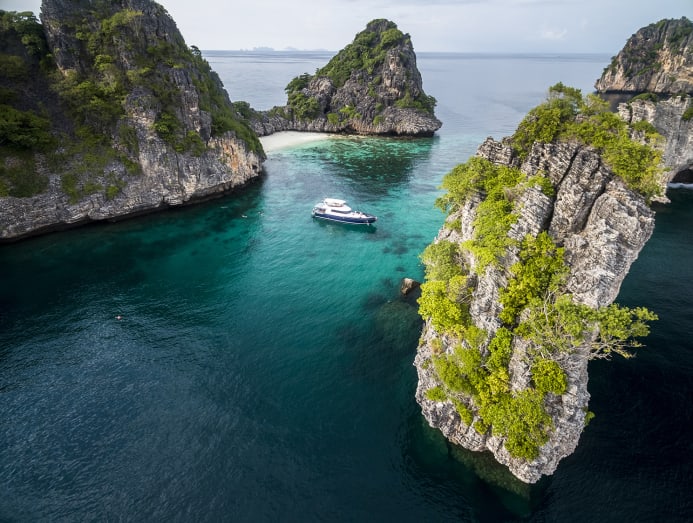 Pimalai is located two hours from Krabi Airport, requiring a trip via private car and speedboat, all arranged by the resort.  
Even though she is the owner's daughter, Tiyaphorn never got any special treatment. "When I was made to work here as a receptionist during my school holidays, I couldn't eat the food in the hotel; I had to eat at the canteen," she shared with a laugh. It was never her intention to join the family business. "Joining a family business means you'll never have normal family dinners. They would always be about work," she reasoned.
But fate had other plans. Tiyaphorn worked in auditing before leaving to pursue her Masters in marketing and management. After graduating, the resort needed someone to helm the accounting and finance department, and Tiyaphorn agreed to take up the position. When her sister got pregnant and decided to focus on raising her children, she also took over the sales and marketing department. "And once you're in the business, you can't get out," she joked.
Despite her initial hesitance, Tiyaphorn eased comfortably into her role as the owner representative of Pimalai nine years later. What she loves the most about her job, to her own surprise, is meeting people from all over the world. "I'm an introvert and I used to think that I just wanted to be in my own corner, doing my calculations and budgets," she said. In addition, the staff at Pimalai, some of whom have been with the resort since its opening, have always felt like family. 
Tiyaphorn now spends half her time at the resort and the other half in her Bangkok-based office. While at Pimalai, she starts the day with breakfast at Seven Seas. "The restaurant faces the ocean on one side, and the mountains on the other. Sometimes I stay a bit longer after breakfast is over and continue with my work," she said of the view.
Some of her favourite activities at the resort include diving at Koh Lanta's nearby islands, as well as joining in the resort's muay thai classes. She also ventures outside of the resort to find the best restaurants and cafes to recommend to guests, as well as to speak with local tour operators and visit the island's villages. This gives her a better understanding of how the resort can better work with the locals.
Long before sustainability even became a buzzword in the tourism industry, it already formed a core ethos at the resort. Sustainability and community outreach have always been a focus of Pimalai, both of which were implemented by Tiyaphorn's father when the resort first opened. For one, the suites, villas and facilities on the property were built to fit into the existing terrain as much as possible, without destroying the surrounding trees. A water treatment system was also built to collect natural water from the nearby mountains and reservoirs, then filtered for use in the rooms and facilities. Wastewater is also fully treated and reused.
Pimalai is one of only 26 global properties to form part of Small Luxury Hotels of the World's (SLH) Considerate Collection, an exclusive community of socially responsible and eco-conscious five-star hotels. Since taking over the leadership of the hotel, Tiyaphorn is determined to continue the resort's sustainability and community efforts. In a bid to preserve Koh Lanta's pristine environment and help its native species flourish, Pimalai has introduced a series of efforts including a coral propagation programme, regular beach clean-ups, as well as the release of endangered sea turtles and crabs into the ocean. 
Pimalai is also the local network leader for Little Scientist House, a project by Thailand's Princess Sirinthorn that encourages Thai students to learn through scientific experiments. "Our job at Pimalai is to train teachers at the local schools and supply equipment that they need," shared Tiyaphorn.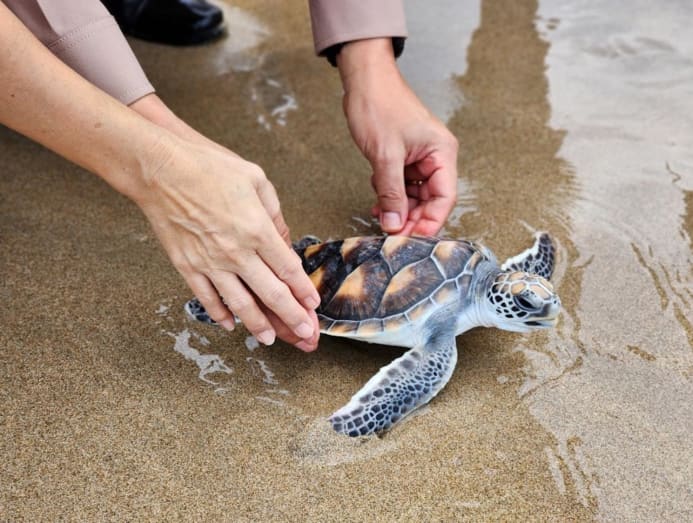 Such activities allow the resort to build a bond with the local population, Tiyaphorn believes. "We also invite local students to join in our road and beach cleaning activities, so they understand the importance of waste management. We want to make sure that they learn to care for the environment at a young age," she added.
Beyond her work at Pimalai, Tiyaphorn also serves as the current president of the Krabi Tourism Council, which seeks to promote the destination to tourists. During the COVID-19 pandemic, she was one of the members spearheading the Krabi Sandbox scheme, helping to ensure that all tourists who entered the island were properly registered and abided by the necessary regulations in order to stay as COVID-free as possible. She also advocated for vaccines for the island's staff.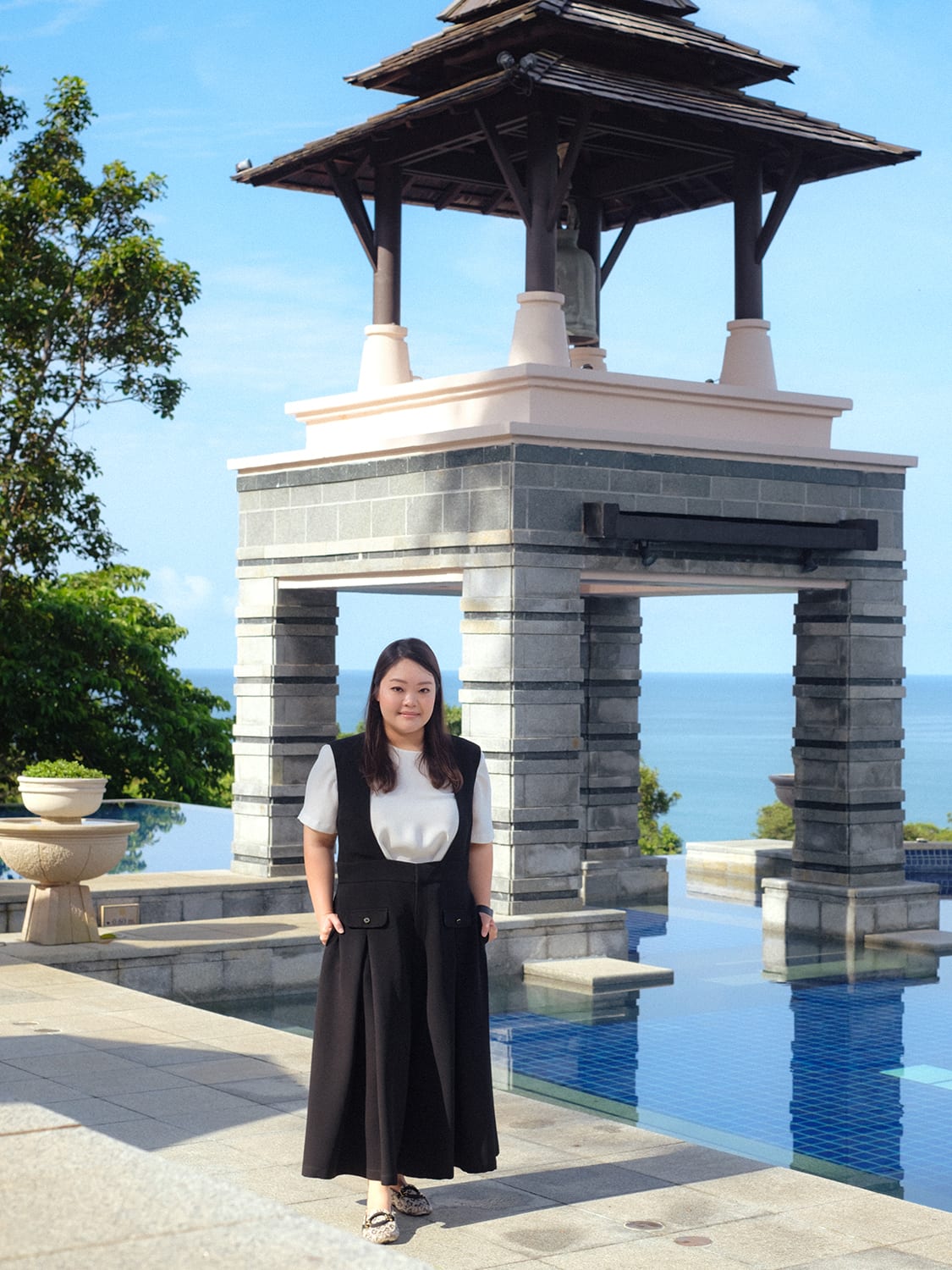 "After COVID, I want to promote sustainable tourism activities in Krabi for tourists to join, such as mangrove tours, coral propagation and turtle release," she said. "A lot of tourism operators [in Krabi] have their own ways of promoting sustainability, such as building solar panels, or operating mangrove tours that don't cause any pollution. These are efforts that we want to support. We will also work with local villagers to help them sell their crafts at the local markets, as these efforts help to create jobs on the island in a more sustainable way too."  
With regards to her family business, future plans include the expansion of the Pimalai brand with a second resort in Krabi. The land has already been purchased and the design of the hotel has been completed. But due to the pandemic, construction plans have been put on hold for the next two to three years, Tiyaphorn shared.
"The hotel will be under the Pimalai umbrella. After 21 years, we have built a solid brand image and reputation that we want to leverage on. It will be a completely different product, but guests can definitely expect Pimalai service," she shared.
In the meantime, she is determined to carry on her family's legacy with the first resort that her father started. "Keeping the standard and improving it is going to be challenging because 21 years ago, there were probably only a few hotels in Krabi. But now there are thousands of hotels, with more being built." Amid rising competition, she hopes to make Pimalai a globally recognised name.
She also plans to turn Pimalai into a "fully sustainable resort" in the near future. "Our existence shouldn't have any adverse effect on the surrounding environment," she said. "So I'm trying to come up with new ways to measure and set targets that we can slowly reach towards."