In the business of love, spontaneous marriage proposals are a regular affair
So many spontaneous marriage proposals take place in Chopard's boutiques that champagne and flowers are always available on hand to celebrate that special moment, says Chopard's Caroline Scheufele.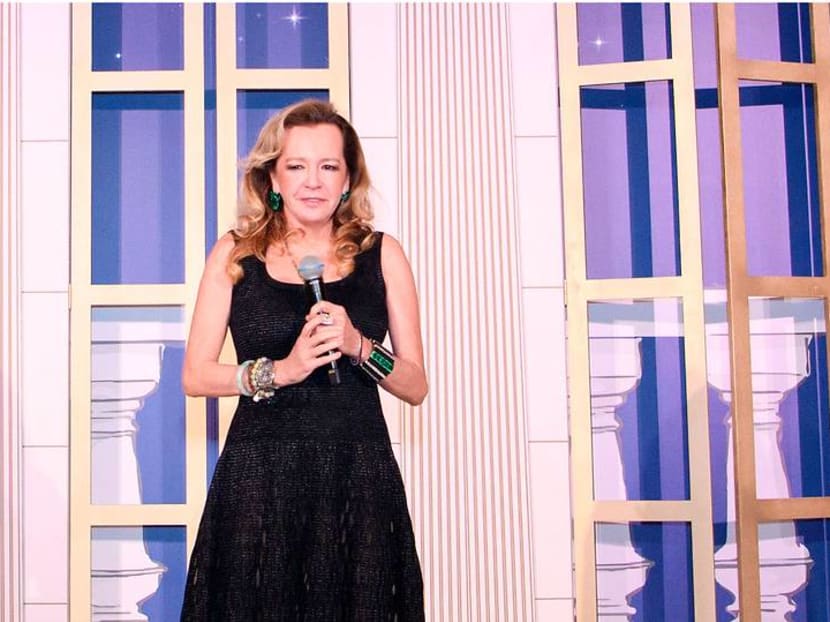 Ah, to be in the business of love. And who better to create exquisite jewellery to celebrate the one emotion that inspires the most enchanting poetry and songs ever written, than a romantic at heart?
Caroline Scheufele, Co-president and Artistic Director of Chopard, believes that the purchase of jewellery is often "an emotional decision." Much more than, say, buying a car. "A car may also be a luxury product where you choose the brand, the colour, the leather… but at the end of the day, it's still a means of transport."
Scheufele, therefore, designs for the emotion it conjures.
"Women are looking for more than just a beautiful gem; they're looking for a story they can connect with emotionally," she told CNA Luxury.
The luxury industry needs to be more conscious about what it does and how it does it, believes Caroline Scheufele, Co-president and Artistic Director of Chopard.
In its 159 years, the maison has mastered the art of storytelling through its extraordinary selection of creations, each expressing a creative narrative through high quality raw materials, peerless technical artistry, and, the occasional quirk.
Scheufele has spent three and a half decades understanding women and their desire for all things resplendent, ever since she designed the very first jewellery piece for Chopard in 1985.
Preferences for jewels and gems may evolve with the trends but, for Scheufele, it always comes back to love.
"Women are looking for more than just a beautiful gem; they're looking for a story they can connect with emotionally." – Caroline Scheufele
FOR THE LOVE FOR BEAUTY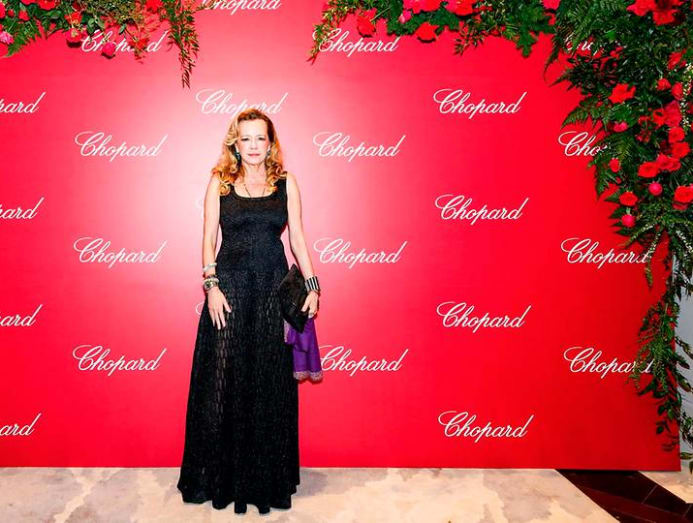 Love was the central theme for the Red Carpet Collection 2019, which graced the Cannes Film Festival (Chopard has been its official partner since 1998). Several pieces in the collection were showcased at an exclusive private dinner held for ultra high net worth clients at The St Regis Singapore on Tuesday (Oct 29).

There were necklaces, bracelets, earrings, rings, brooches and jewellery watches; some embellished with classical white diamonds and others in full multi-coloured magnificence, ornamented with rare precious stones.
As the evening shimmered with cascades of Paraiba tourmalines, amethysts, emeralds, sapphires, opals, rubies and tanzanites, one majestic beauty stood apart in all its gasp-worthy glory: The Garden of Kalahari collection, created from a 342-carat diamond of perfect colour and absolute purity.
"The Kalahari is a very special story that's very close to my heart because I followed the Queen of Kalahari diamond from A to Z; from the 342-carat rough diamond in the mine – it was a woman who found it – to the cutting, the designing, and to the red carpet," shared Sheufele.
The Queen of Kalahari diamond, which Mother Nature had birthed and nurtured underground more than a billion years ago, then gave rise to a set of 23 diamonds that combines the best D-colour with F-grade flawless clarity.
Among these 23 diamonds, five are over 20 carats, each beautifully rendered in the main cut-stone shapes – cushion, brilliant, heart, emerald and pear – under the care of Chopard's atelier artisans, and further fashioned into extraordinary expressions of Scheufele's creativity.
"It's like a family. I could've sold each one of them many times separately but I don't want to separate the family. I'm not in a hurry (to sell them) so the Kalahari is with me," she said. The set is reportedly worth US$75 million (S$102 million).
STYLE AND SUSTAINABILITY
Scheufele welcomes us to her hotel suite dressed in a black laced gown sans sleeves. It's a simple ensemble to allow her jewellery and accessories to shine, yet elegant enough for the soiree later that evening.
Exquisite emerald earrings dangle from her lobe, curiously matched with a cross and rosary around her neck. On her right wrist, multiple charm bracelets including one bearing the Turkish nazar believed to ward off the evil eye ("I'm very superstitious," she disclosed) and a jade bangle fight for attention alongside Chopard's new Alpine Eagle men's watch.
"[It's] to support my brother", she said, referring to her co-president, Karl-Friedrich, who presides over Chopard's L.U.C collection of watches.
The new collection is crafted in lucent steel, said to be just as precious as gold, and is antiallergenic and therefore comparable in quality to surgical steel with a durable and incandescent quality unlike any other metal.
It's also REACH (Registration, Evaluation, Authorisation and Restriction of Chemicals)-certified and ethically-produced, in line with Chopard's sustainability initiatives as part of the company's Journey to Sustainable Luxury programme.
This includes a commitment to only use 100 per cent ethical gold in all its products beginning last year, defined as gold that comes from either artisanal small-scale mines that participate in the Swiss Better Gold Association's Fairmined and Fairtrade programmes, or gold sourced with the Responsible Jewellery Council's (RJC) Chain of Custody certification, through Chopard's partnership with RJC-certified refineries.
The brand has even launched an ethical perfume collection, made with raw materials and ingredients that have been fair harvested.
"It's really time that everybody does what we can to save our planet. We have to be more conscious about what we do and how we do it," Scheufele stressed.
Could this translate to consuming less – even in the world of luxury?
"Yes, I think the buying has changed," she said. "Better quality is always a recommendation and less is more – whether it's jewellery or fashion."
This advice, unsurprisingly, works out pretty well for the high jewellery business, though it's a segment that tends to be rooted in a culture of gifting.
"I find that women are buying beautiful items for themselves more nowadays but it's usually a timepiece or a designer dress. The high jewellery world was a step they didn't take because it was more associated with gifting," she observed.
While she acknowledges that this is slowly changing, she believes some traditions ought to remain.
"At the end of the day, if a guy comes to you with a beautiful box and you find a nice diamond inside… this will never change over generations," said Scheufele, ever the romantic.
"It's really time that everybody does what we can to save our planet. We have to be more conscious about what we do and how we do it." – Caroline Scheufele