Evolving in crisis: Why Chope is more than a restaurant reservation platform
How did a restaurant reservation platform cope when dining out became dining in? Dinesh Balasingam, Chief Business Officer of Chope, gives insight into how the company kept going, and its plans for the future.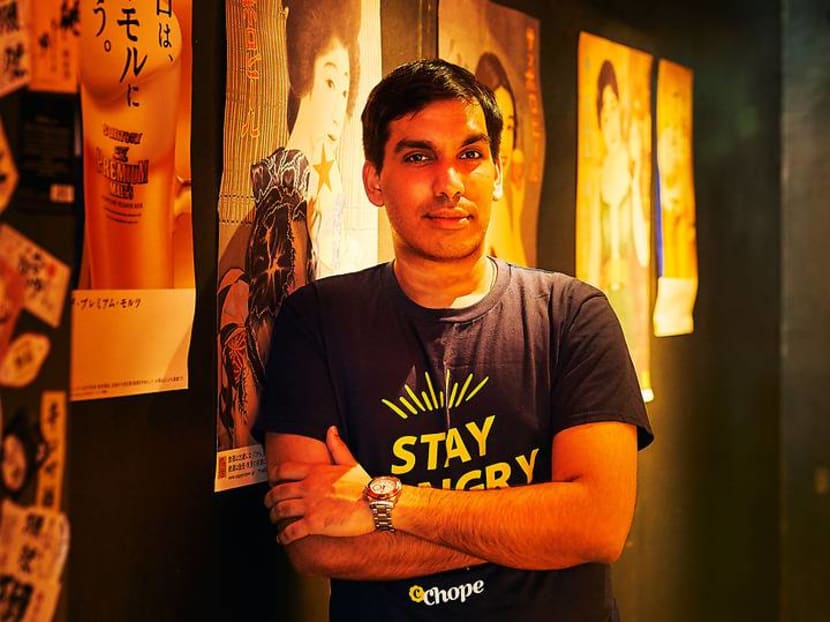 When the COVID-19 pandemic triggered a lockdown in Singapore, it spelled trouble for the survival of several businesses. For companies such as Chope, whose business largely depends on people going out, it brought about an existential crisis. 
"I still remember the day dining out was no longer allowed. We asked ourselves, what do we do? For a split second, you question your existence," said Dinesh Balasingam, Chief Business Officer (CBO) of Chope and member of the founding team.
But out of crisis comes opportunity – something the nine-year-old company, which has footprints in Singapore, Bali, Jakarta, Bangkok, Shanghai, Hong Kong and Phuket, knows all too well. In order to survive, the company had to pivot its business. "It was kind of a make or break situation. We got everything taken away from us, including our ability to function. So in that moment, we had to explore various ways to continue supporting our staff and partner restaurants," Balasingam shared.
"Our CEO Arrif Ziaudeen likes to say, 'Don't waste a crisis'. I think that was the headspace we were all in," he continued.
FROM DINING OUT TO DINING IN
With the ban on dining out forcing Chope to quickly switch its gears, the company rolled out a delivery service, named Chope On Delivery, in just a matter of days. "As a team, our mission and ethos has always been about creating memorable experiences through dining out," Balasingam said. "But in times like this, we wanted to see how we could still spread joy to people at home."
Chope partnered with SMRT and Gojek to launch the service, whose drivers came on board as transport providers. "We knew that in a lot of ways, we were in the same boat and potentially suffering from the effects of this. Because with less people going out, there is less demand for these drivers. So what will they do, and how could they earn?" Balasingam opined.

Although the food delivery landscape is very much dominated by incumbent players such as Grab, Deliveroo and Food Panda, Chope found a niche in the market. "Grab does a lot of bubble tea, McDonalds, a lot of fast food," Balasingam said. But a survey Chope conducted in May found that 42 per cent of restaurants in Singapore still did not offer delivery.
With delivery being the only source of income for the F&B industry, Chope managed to on-board mid- to high-end eateries onto the platform, including Michelin-starred restaurants Odette and Cheek Bistro. 
In addition, chef Rishi Naleendra of Cheek Bistro had been planning to open Kotuwa, a new Sri Lankan restaurant. Similarly, chef LG Han of Labyrinth intended to launch Miss Vanda, a casual eatery arm. But the pandemic forced both chefs to change their menus to be more delivery-friendly, available for order on Chope, amongst other platforms.
To set itself apart from existing players, Chope offered islandwide delivery for all its partner restaurants, as well as the ability to make multiple orders from different restaurants in a single booking. 
When asked if Chope was late to the food delivery game, Balasingam shrugged it off. "Whether late to the game or not, I think we were just focused on the time. In that moment, what could we do that would make sense? We were not thinking about competing with Grab or Deliveroo. It was about empowering restaurants and addressing a need," he stressed.
"Whether late to the game or not, I think we were just focused on the time. In that moment, what could we do that would make sense?" – Dinesh Balasingam

A GUIDING LIGHT FOR RESTAURANTS
Although Singapore is now well into Phase 2 of reopening, Chope On Delivery is here to stay, at least for the time being. Balasingam admits that a new challenge awaits in terms of the scalability of the service, and whether Chope can sustain it in the long term.
Thus, while the company found a way to cope during circuit breaker, the resumption of dining out came as good news to the team. As Balasingam put it, "We know what we do best, what we spent the last nine years mastering."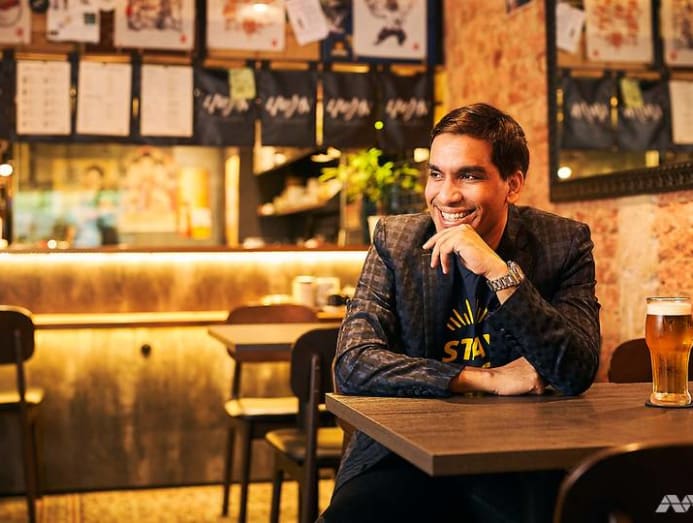 With restaurants attempting to navigate the new regulations, Chope found itself in a unique position to be able to guide the industry. It launched the COVID-19 Restaurant Reopening Playbook, which seeks to help restaurants navigate their reopening strategies, addressing concerns that restaurants and diners may have, and recommending best practices and checklists for F&B establishments operating in Singapore.
"We know what we do best, what we spent the last nine years mastering." – Dinesh Balasingam

It also launched ChopeSafe, a suite of tech products that help restaurants overcome new challenges. For example, the ChopeBook solution allows restaurants to change their floorplans and turn tables effectively during busy periods. ChopeQueues allows diners to join a virtual queue, reducing the need for them to wait in a physical line. Through ChopeSafe, restaurants can also keep an accurate record of diners for contact tracing purposes.
"It was split two ways in terms of what we were trying to achieve. One was to empower restaurants, and the other was to educate the public on how they can go out and safely enjoy dining at restaurants again," Balasingam explained.
Prior to Phase 2, Chope had also launched a white paper detailing COVID-19's impact on the industry. "We put this together for people to understand a bit more about the industry and what it was going through. This way, they will know how to behave. For example, understanding the importance of a no-show is huge. Sometimes people make reservations and don't show up. But it actually has detrimental effects," Balasingam said.
But while Chope users can make bookings on the platform once again, for the moment, they are unable to reap the benefits of ChopePerks, the company's loyalty programme which rewards frequent users with points that can be redeemed for discount codes or other lifestyle perks.
In April, the company announced that it was temporarily suspending redemptions, a move Balasingam understands would be unpopular amongst users. Explaining the rationale behind the move, Balasingam shared that it was a matter of being a responsible company. "It was two pronged. One side was about ourselves, to be honest, and the other was about restaurants. When restaurants are suffering, their primary focus isn't about giving discounts."
"On our side, loyalty programmes, only make sense if there is business and action going and you want to reward people for making purchases. In a time of a pandemic, you have a responsibility to your team to spot cost-saving areas that can be paused for the moment," he continued.
What users may find difficult to stomach is the fact that redemptions have been suspended till November, even though dining out has since resumed. But Balasingam assured, "That's the timeline we put out there because we really had no idea how the situation would change. We always like to under-promise, over-deliver. So it might come back sooner than November."
SHAPING THE F&B INDUSTRY
Moving forward from pandemic times, Chope hopes to play a bigger role in shaping the F&B industry, which Balasingam believes has come a long way in terms of diversity and digitalisation.

"When restaurants were opening years back, the only technology they thought about was a Point-of-Sale system, where you put in an order and it feeds to the kitchen. Now we have so many groups of restaurants coming to us for a table management system, or queue management system."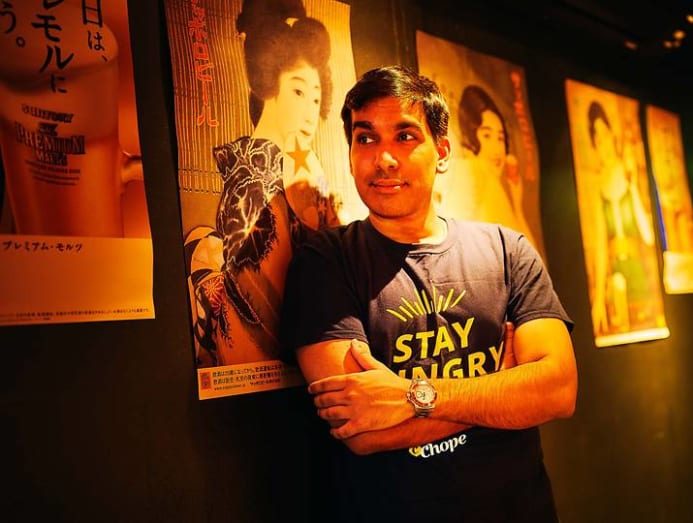 And although Balasingam admits the diversity of F&B offerings here is "not enough" yet, he shared that it was heartening to see more female chefs in the industry, and more local chefs helming Michelin-starred restaurants. The fact that Singapore was chosen as a host country for the World's 50 Best Restaurants awards in 2018 is also testament to its reputation as a culinary destination.
"We used to be known only for our hawker and street food, but now when people think of the top restaurants in the world, they think of Odette, or Les Amis, and that's very exciting," he quipped.
As the F&B scene grows, Chope hopes to be more involved in industry conversations. The team has started holding webinars for restaurants to help them understand diners and subsequently, how to better operate their establishments, something they hope to continue.
"[Singapore] used to be known only for our hawker and street food, but now when people think of the top restaurants in the world, they think of Odette, or Les Amis, and that's very exciting." – Dinesh Balasingam

On the flipside, Chope also hopes to use its platform to help educate diners on some of the struggles the industry faces. "When this pandemic hit, a lot of people realised that restaurants only have enough cash flow to last them two or three months. Why is that the case? Is it because no-shows are a big part of the industry? How can we reduce that, and how can we educate people to be more responsible?" Balasingam illustrated.
"We've been actively trying to move away from being known specifically as a restaurant reservation platform," he added. "We want to be a part of the entire dining journey. We help diners discover their favourite restaurants. They might not book it today, but they can learn what their options are, and how to get better value for money."
"So whether it's through our reservation platform, through our deals, or our delivery service, we want to be that go-to whenever people think of dining," Balasingam concluded.