Singapore business leaders share: What would you gift your mentors for Christmas?
In the spirit of the season, we ask business leaders in Singapore how they'd like to show appreciation to the mentors who have guided them in their careers.
Christmas is right around the corner, a time for us to show our love and appreciation to our nearest and dearest. This season, we posed this question to business leaders and entrepreneurs in Singapore – what would you gift your mentors to thank them for their guidance and wisdom through the years? Is there a meaningful gift that would truly express your appreciation?
Take inspiration from the responses we've gathered below.
ANNA VANESS HAOTANTO, MANAGING DIRECTOR & CHIEF MARKETING OFFICER, GOURMET FOOD HOLDINGS
I have three mentors whom I truly admire and respect. They have been my mentors for about two years and were instrumental in helping me to navigate the turbulent times. On top of their deep industry knowledge, they helped me learn how to handle numerous challenges with grace and patience. They have also offered to introduce me to their networks whenever needed.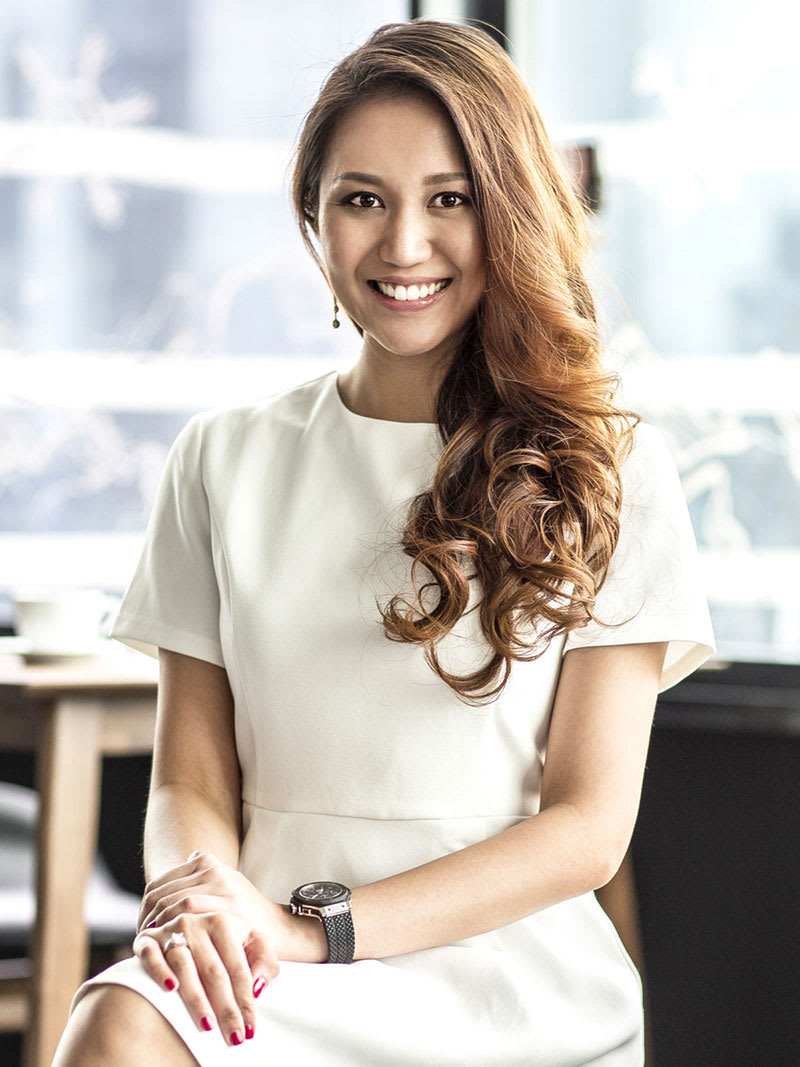 I also appreciate how kind and big-hearted they are, always volunteering their time and fighting for worthy causes. In addition, whenever I have any personal issues, they are always generous with their advice and wisdom.

When gifting anyone, I like gifts that are practical, personalised and fit the receivers' needs, preferences and lifestyle. 
Being warriors who have fought so many battles for the benefit of all of us, I would like to give them a meaningful gift that they will find delight in. As all of us are lovers of wines, this year, I am thinking of getting each of them a special bottle of Ao Yun wine, the first premium Chinese wine produced by LVMH in China, seen as a symbol of China's wine production prowess. The winery is located in southwestern Yunnan province bordering Laos and Myanmar. Its wines are made from grapes grown between 2,000m and 2,600m above sea level in the Shangri-La region.
I think it's a very apt gift for mentors who are trailblazers in the Asian business scene. They are forward-thinking, constantly pushing boundaries and helping to groom the next generation of leaders. 
I will also always include gifts for their children as I think it's a way of paying it forward. I usually gift educational books for the kids, on topics I have expertise in – personal finance and self-development. I would like to give the book, The Psychology Of Money,  as it is a good starter book for those embarking on their financial journey. It starts a conversation about money, regardless of age. 
JAELLE ANG, CEO & FOUNDER, THE GREAT ROOM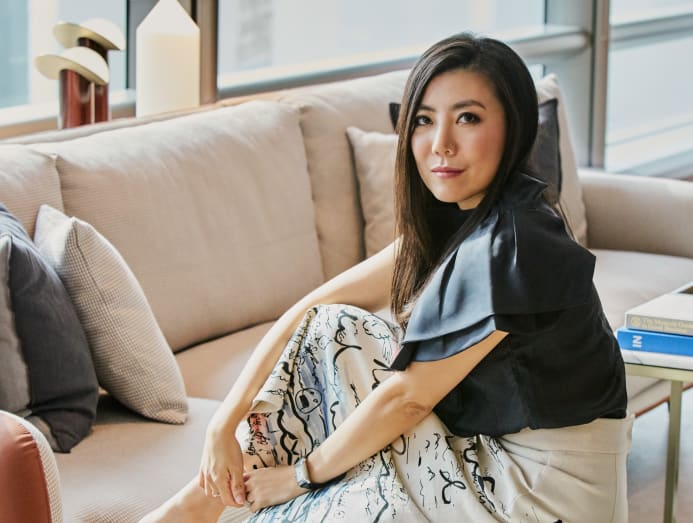 I have a hack to having the best mentors at different stages of my life. I don't ask if they would be my mentor, I simply accumulate five minutes of walking from one end of the office to another. I "scope-creep" on them and over time, these little pearls of time become a string of pearls of wisdom and life experiences shared. 
My mentors are almost always life-long learners, dreamers and doers all at the same time. I am partial to non-material gifts and would focus on gifting an experience, a shared ritual or a feeling. Here are a few favourite gifts I am planning for the "mentors" I have scope-creeped:
1. For a mentor who recently retired after an incredible entrepreneurial journey and a glorious exit: A Year In Books, which is Heywood Hill's legendary and bespoke book subscription service. Drawing on their unique knowledge of new, out-of-print and antiquarian books to bring about a collection to match preferences, passion, ages and sensibilities. 
2. For a titan in business with young children: A donation in his name to Playeum, a charity and centre of creativity for children. Because everything that we do is for the next generation. 
JAZZ CHONG, FOUNDER & OWNER, ODE TO ART
Lim Tze Peng has been my mentor for over 10 years. He is Singapore's oldest living pioneer artist and is well known for both his paintings of old Singapore scenes and his revolutionary calligraphy style, hu tu zi (abstract calligraphy). Even up till today at the age of 100, he still paints every morning and afternoon if he's not too tired. I admire his strength and commitment to producing art.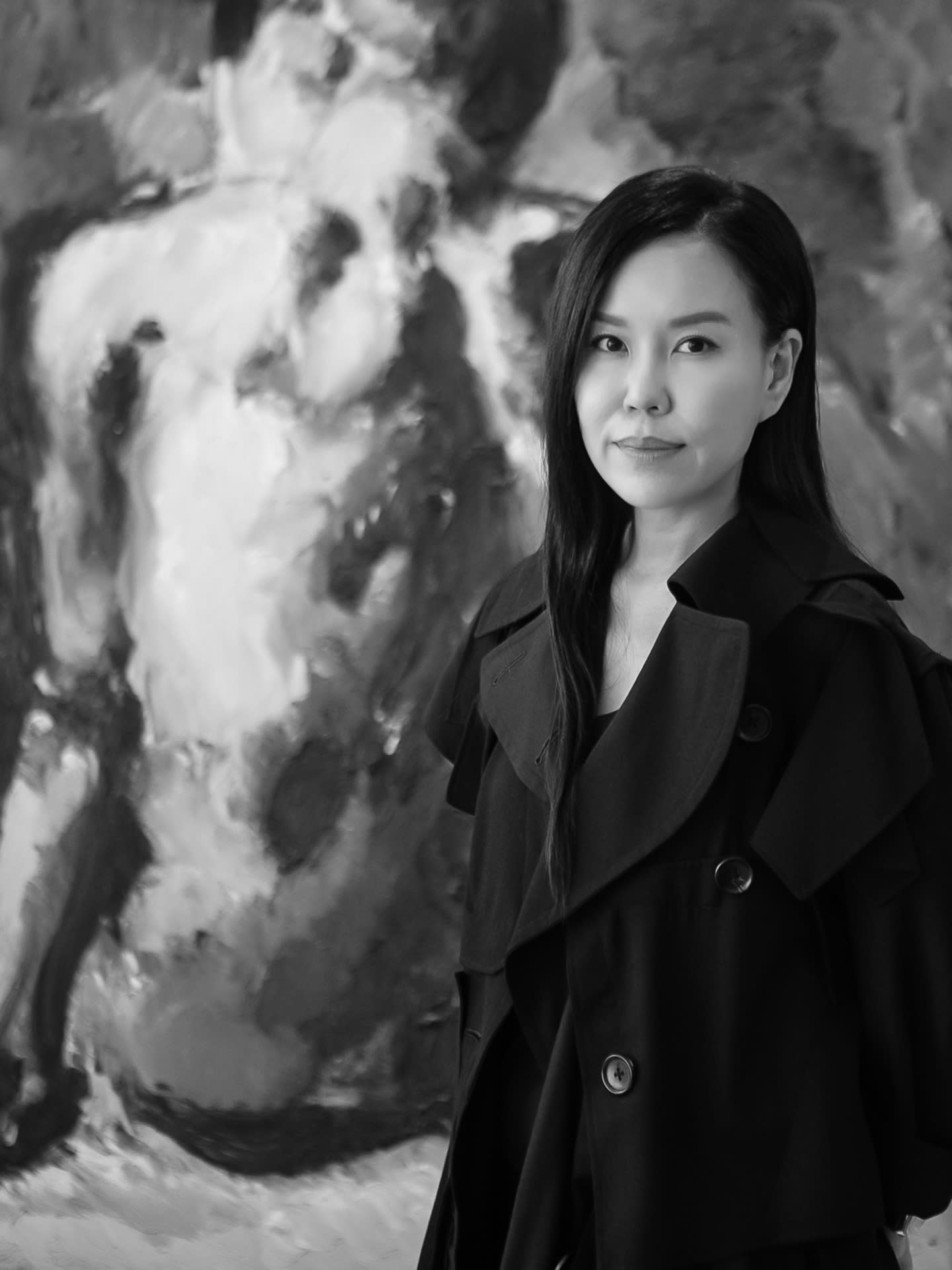 He once told me a story of two ex-students of his that he met at different times while painting near the Singapore river in the 80s. One of them saw him painting, but did not acknowledge him on the way to his flashy Mercedes; the other stopped his truck and walked over to offer him a kopi, asking if he remembered him as a student in school. Lim then asked me – who was the better student? Or rather, who was the better person?
This story comes to mind very often when I think of my relationship with the artist as it embodies why he is so worthy of admiration. His strict discipline, dedication to authenticity, and uncontainable vigour serves as an inspiration to those who know him. To be so advanced in age and still retain an open mindedness, a thirst to explore, is remarkable. Lim Tze Peng's character is what ultimately shines in his work. He is also a very generous artist, often donating his artworks to raise funds for worthy charities.
 
His journey from then to now is the story of a nation's progress, mapping an entire history within the space of a canvas. But above all, I am so glad to learn from a man who is passionate, hardworking and kind. Thanks to him, I continue to learn the importance of kindness and gratitude in my life every day.  
I would gift Lim Tze Peng a sculpture by Xie Ai Ge titled Under The Apple Tree. When I look at this piece, I am reminded of an individual who is spiritual and meditative. The figure sitting under the apple tree symbolises how humans are able to self-actualise and the single, hanging apple is a playful reinterpretation of Isaac Newton's famous discovery of gravity. They remind me of how Lim Tze Peng continues to gain knowledge and seek happiness at the ripe age of 100 years old.
MARCUS CHU, CEO, ERA SINGAPORE & APAC REALTY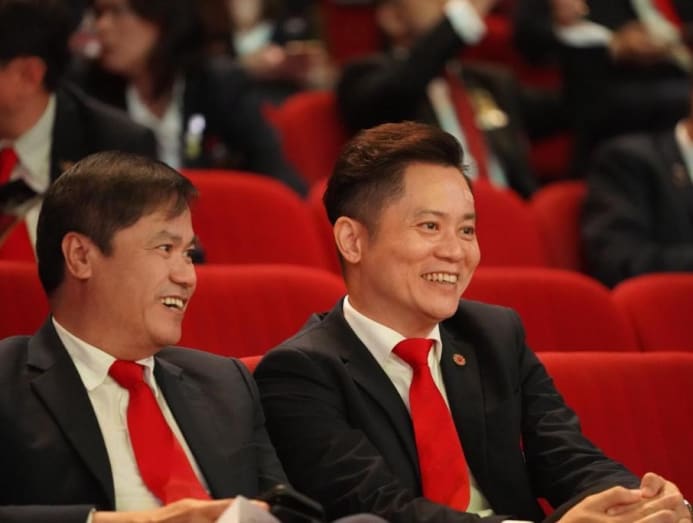 Jack Chua is the executive chairman of ERA Singapore and APAC Realty. He has been my boss, mentor and friend for many years and I have learnt a lot of invaluable lessons from him. His most defining traits would be his humility and sincerity; he always treats people with respect and will strive to do things the right way.
Over the years, I have experienced ups and downs in my career. All these are part of a precious learning journey that has taught me the value of working hard, staying humble, and having empathy towards others around me. After all, real estate is a people business. It is crucial to build trust and foster close relationships with your agents, clients, developers, and partners.
I think the best way to show my appreciation towards Jack is to gift him my commitment and dedication. I will continue his legacy, while embodying traits and values that the organisation is built on – to provide sincere and professional services for all. My hope is to continue nurturing talent in the industry, and create value in the things I do.
SERENE CAI, CO-FOUNDER, SPEEDOC
I would like to name Wong Pei Wen, senior lecturer at Nanyang Technological University, as my mentor. Pei (as we call her) was my lecturer in my undergraduate days, but has remained solidly in my corner as I navigated my way through graduation, being a floundering startup founder trying to figure things out; and finally finding my way as a female leader responsible for operations in three countries. She has been there every step of the way, whether I had technical questions that required her expertise or whether I just needed advice in love, work and life.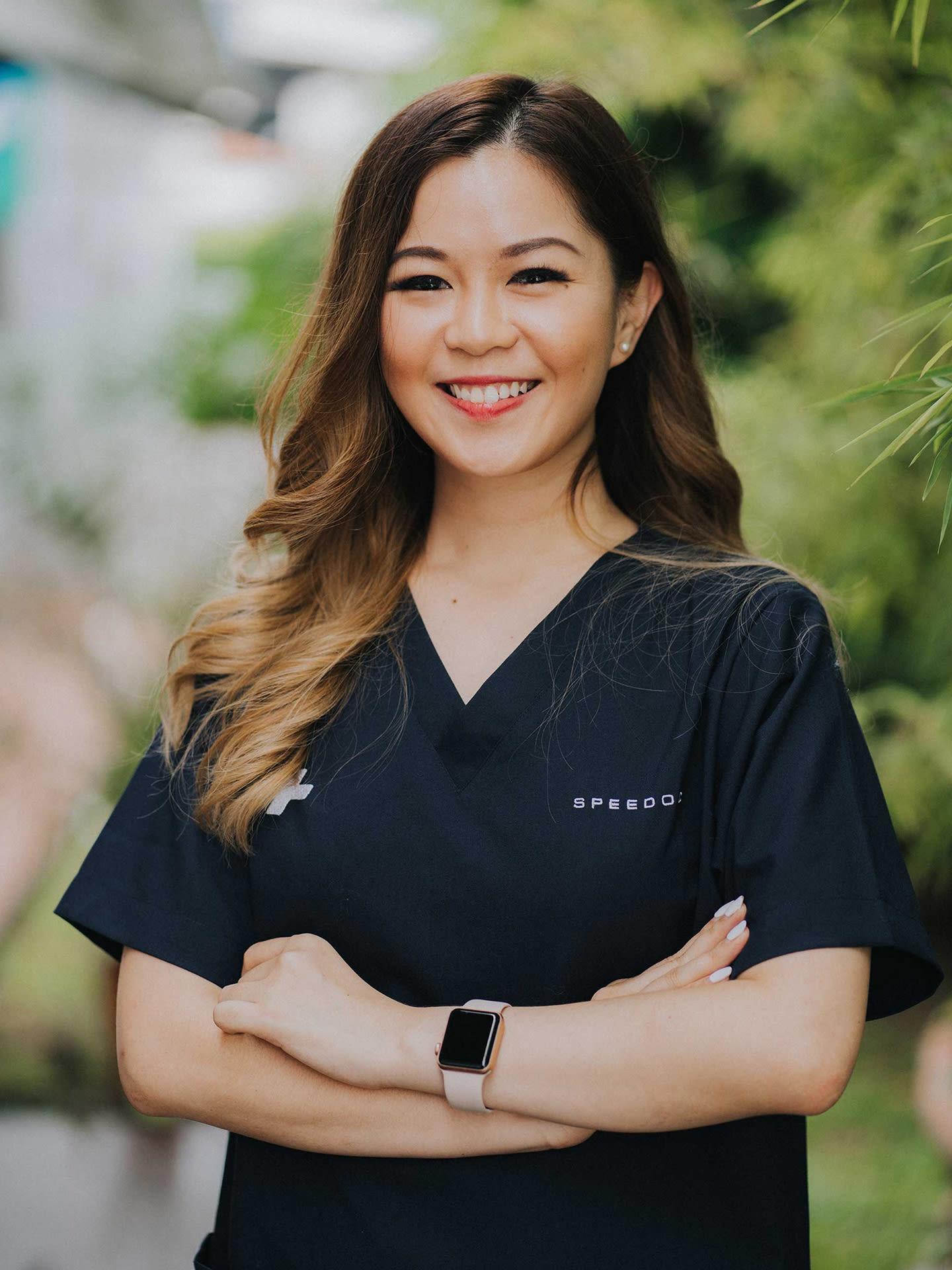 I would like to gift her a star (star-registration.com) to remind her that she has always been a guiding light in my life, and more importantly to thank her for her role in my finding my North Star and calling in life. 
WOON TIEN YUAN, DIRECTOR, KILLINEY KOPITIAM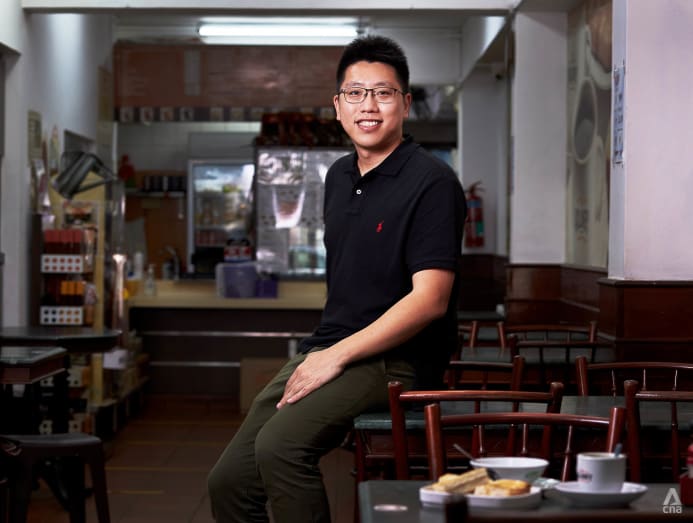 Not all mentors don suits. The mentor that I would like to show appreciation for is my mum. Although she has never led our family business or related companies in the typical corporate way, she has always been involved in the background, just like how she has always been there for the family.
She never takes the limelight but provides guidance and love silently through her actions. She leads by example, showing consistently throughout all these years that a mother's love can be extended to a family business. She is there whenever any help is required. Right from attending to mundane paperwork and documents all the way to getting her hands dirty with operational work, she is always there to make sure things get done.
Being able to personally witness and experience her dedication both at work and at home, is the best form of mentorship that I could ask for. In essence, she has truly shown us the true meaning of dedication and patience – two traits that I believe every business leader should have for the long term good of the family business.
I appreciate her even more ever since I became a parent myself a few years back – that a parent's love for the family (including the family business) can be such a powerful motivation to all.
So for this occasion, I would love to gift my mum a family holiday in the near future, where it would be the first time we go on an extended family trip with all her grandchildren. Such a trip would have been a yearly affair if not for the pandemic, so I hope the situation gets better and we can realise this family trip together. On top of that, I would also love to gift her more time to spend with the kids as she simply loves each and every one of her grandchildren!