COMO Group CEO: Fans of COMO hotels can soon sign up for a loyalty card
COMO Group CEO Olivier Jolivet tells CNA Luxury that the card will give members access, privileges and rewards across the COMO Group, which includes Club 21 shops as well as F&B outlets at COMO Dempsey.
"Small is beautiful," announced Olivier Jolivet, CEO of COMO Group.
Sitting in the Club Lounge on the third floor of the Four Seasons Singapore for our chat, my petite frame cushioned comfortably on the cream-coloured sofa, I wouldn't disagree.
"COMO doesn't want to be the biggest; our ambition is to be one of the best," he continued.
Indeed, COMO hotels and resorts have been occupying an ultra-exclusive niche as an upscale purveyor of beautiful boutique accommodation even before boutique became a thing.
True luxury is discreet; it doesn't need to shout. And for the past 22 years, the somewhat social media-shy brand has quietly cultivated a portfolio of 15 luxurious properties, attracting those in-the-know and winning the hearts of well-heeled loyalists who resonate with COMO's strong brand ethos anchored on wellness and sustainability.
The latest addition to the fold, COMO Castello Del Nero, sits on a 740-acre estate in the world-famous Chianti wine region of Italy. All 50 rooms and suites in the 12-century castle have been exquisitely refurbished by Milanese designer Paola Navone, who has done an extraordinary job of blending the old and the new, with the castle's historic terracotta flooring, fresco walls and vaulted ceilings remaining untouched amid the melding of a more modern 'COMO aesthetic'.
NEXT UP, NEW YORK CITY AND NISEKO
COMO's journey into the Italian countryside represents its first foray into continental Europe and, according to Jolivet, there are plans to open one new property per year in key destinations around the world. First up: New York City and Niseko, Japan.
"Japan is important to the high-end segment in Asia, and we're also looking at South America, potentially France and more in Italy," he shared.
The group, however, is in no hurry to expand. The family business is headed by Christina Ong and together with husband Ong Beng Seng, the billionaire couple's fashion and hospitality empire spans high fashion retailer Club 21, London-listed handbag maker Mulberry and Hotel Properties, which owns the Four Seasons and Hilton hotels in Singapore, among much else.
The privilege of being un-beholden to investors must be a fabulous way to run a business, I suggest.  
"It's fantastic," Jolivet acknowledged. "We don't need to publish our results every quarter and we don't have the pressure of the financial markets. So, we don't care, we just want to do it right."
"COMO doesn't want to be the biggest; our ambition is to be one of the best." – Olivier Jolivet
COMPLEMENTARY LIFESTYLE CONCEPTS
True luxury is, therefore, also uncompromising.
"We are very demanding," he admitted. "Our requirements are quite difficult to meet because we want the best for the client and we don't want to compromise so we are taking our time."
Trading its "soul" for profit is clearly something COMO is rather opposed to.  "Before, COMO was a bit reluctant to be seen as too commercial," he said.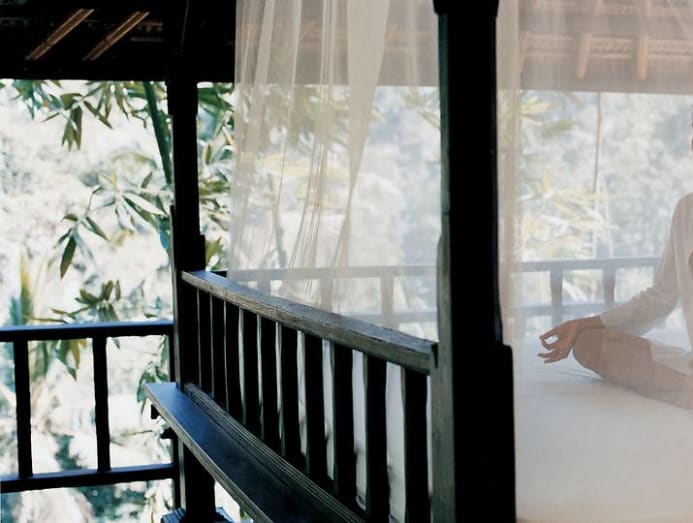 But has that hurt the brand, especially in this age of social media? "I don't think so; I think it has helped the brand shine," came the response.
In fact, it could be said that COMO's brand equity has profited from this anti-commercial stance, as the heightened sense of exclusivity continues to draw a modest but fiercely loyal circle of brand devotees to its newer businesses, too.
The COMO name has extended beyond hotels and wellness in recent years, with a new entity, COMO Lifestyle, comprising a fine selection of restaurants and establishments collectively known as COMO Dempsey all located within the lifestyle destination.
There's COMO Cuisine, with its fresh, healthy concept inspired by the group's COMO Shambhala wellness business; the world's first Michelin-starred Peranakan restaurant Candlenut; The Dempsey Cookhouse and Bar with celebrity chef Jean-Georges Vongerichten; Ippoh Tempura Bar, an outpost of Osaka's legendary premium tempura restaurant by Ginza Ippoh; and specialist purveyor of epicurean foods and wines, Culina.  
Then, there is, of course, Dover Street Market Singapore, the multi-brand concept store conceived by Rei Kawakubo of Comme des Garcons fame, which added a little more edge to Singapore's fashion scene with its cult brands and offerings.
More recently, COMO Dempsey welcomed the arrival of Maggie & Rose, a Family Members' Club from London, last month.
What's inspired this new lifestyle push?
"We're ready; we're at the right maturity of the business, we have the competency, and we have the young, local talent that understand the brand and can grow the company organically," Jolivet explained.
This flourishing of complementary lifestyle concepts, which the group intends to replicate in other cities, is also behind the impetus for a new "COMO Card" that Jolivet said will be launching soon, which will grant members access, privileges and rewards across all its brand entities, and then some. 
Such personalised loyalty programmes, he predicts, will be "a key success factor in the hospitality sector."
BEYOND BASIC: DESTINATION EXPERIENCES
The company has begun doing things a little differently since Jolivet arrived two-and-a-half years ago from Aman Resorts, another ultra-luxurious hospitality player with Singaporean roots, where he spent nine years as CEO in its London headquarters.  
For starters, there's been a much larger emphasis on offering experiences unique to the destination at its properties around the world, as a supplement to the stay.
COMO Uma Paro and COMO Uma Punakha both in Bhutan, for example, just completed a Himalayan Film and Photography Expedition with award-wining photographer Michael Turek.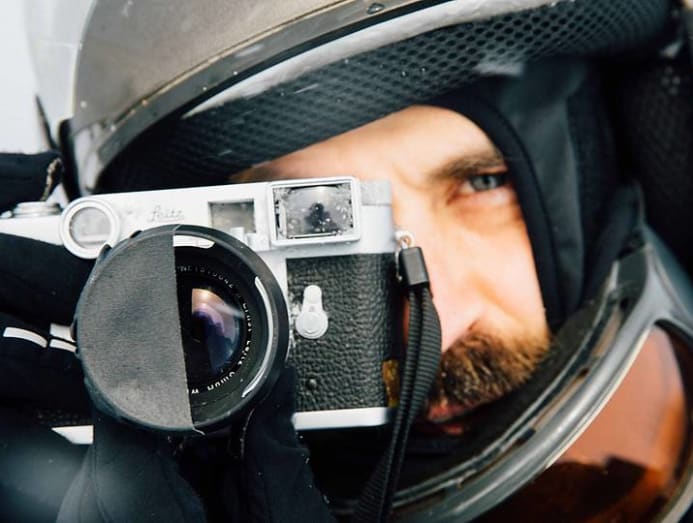 In Bali, COMO Uma Canggu and COMO Shambhala Estate have teamed up with professional surfer, Sally Fitzgibbons – currently ranked third in the Women's World Surf League – to launch their first all-women surf and wellness retreat.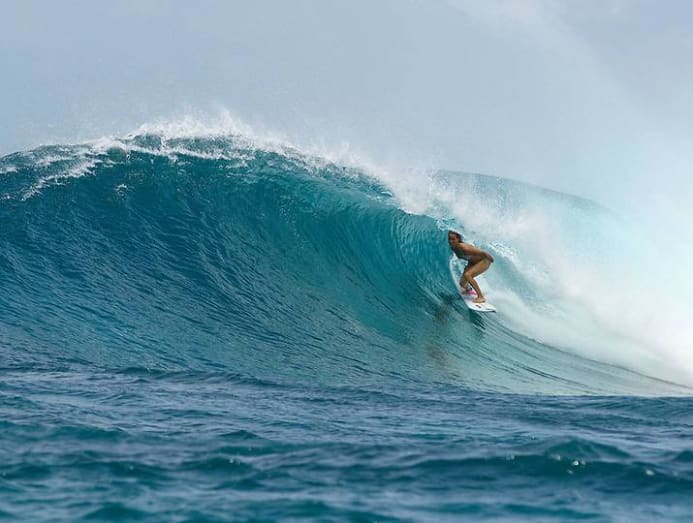 Over at COMO The Treasury in Perth, the wilderness escape package takes guests to the spectacular vistas of the Kimberley outback three hours away in Western Australia as guests explore deep gorges, cascading waterfalls and ancient rock art. Or, head north to the Ningaloo Reef, a World Heritage Site renowned for its marine life where the largest numbers of turtles, tropical fish and manta rays congregate, and you may even get to swim with whale sharks in winter months.
"If you want to fight in the hospitality segment, especially the high-end segment, you can't sell rooms. Rooms are basic; the difference between a good hotel and an excellent hotel is the soft side: The service, the people, the experiences, the memory you can get from the stay. That's what we need to create," Jolivet explained.
The company also intends to take its brand to the seas with private charter yachts in COMO-branded boats for Arctic expeditions.
"You need to be focused, precise and experiential for them to remember. We don't sell rooms; we sell experiences," he added.  
With Jolivet at the helm, it appears that COMO is on a mission to corner the luxury market on land, sea and soon, sky, with the brand hitching a ride aboard Singapore Airlines with its latest collaboration to supply healthy meals for its business and first class passengers. 
"It's great that two Singaporean brands that are well-known around the world – Singapore Airlines more than COMO for sure – can combine their strengths to offer healthy food, which people have been waiting for, even on the plane," he said.
YOUNGER, SAVVIER LUXURY TRAVELLERS
As market consolidation continues to shake up the global hospitality sector, what are some of the current trends influencing how the industry shapes up for the future?  
"I think hospitality is heading towards major changes and you will have two groups: The big boys and those affiliated to the big boys who are looking at maximising occupancy and cutting down rates and costs, versus the small players who are focusing on certain niches of the market; small but dedicated to the client's experience," he observed.
Interestingly, Jolivet has also noticed the median age of the luxury traveller shifting south.
"The younger generation is not as financially-savvy as the previous generation," he noted. "They like to spend and enjoy the present moment. They also like to experience more, so it's not just about sitting on the beach and getting a suntan; it's about exploring, learning, enjoying the moment and posting Instagrammable pictures. So a normal hotel that just provides rooms is not enough for what these travellers are looking for. And it's not just an Asian or US trend; it's a global trend."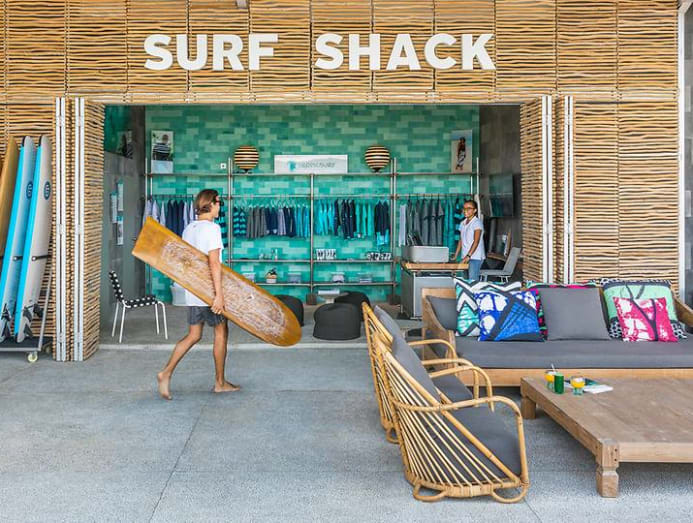 He's also acutely aware of how social media has changed the hospitality game.
"Before coming into the hotel, customers already know everything about you; the size of the room, what you're going to serve for dinner, the name of the chef… It can be quite stressful so we have to change [our approach]. And don't oversell – just over-deliver." 
One thing's for sure, COMO is one brand that will never play the pricing game; the commodification of rooms is just not in its blood.
Assured Jolivet: "We're not interested in going into a price war. In the upscale segment, you need to have a certain consistency; when you buy an Hermes bag in January, it's the same price in August."