Meet the man behind Singapore's first luxury post-baby confinement service
Kai Suites, slated to open in early 2020, will occupy a lush, resort-like setting in Newton. Rates start from S$12,000, and includes a stay in a posh suite, meals served "Michelin-style", and care provided by experienced, ex-maternity ward nurses.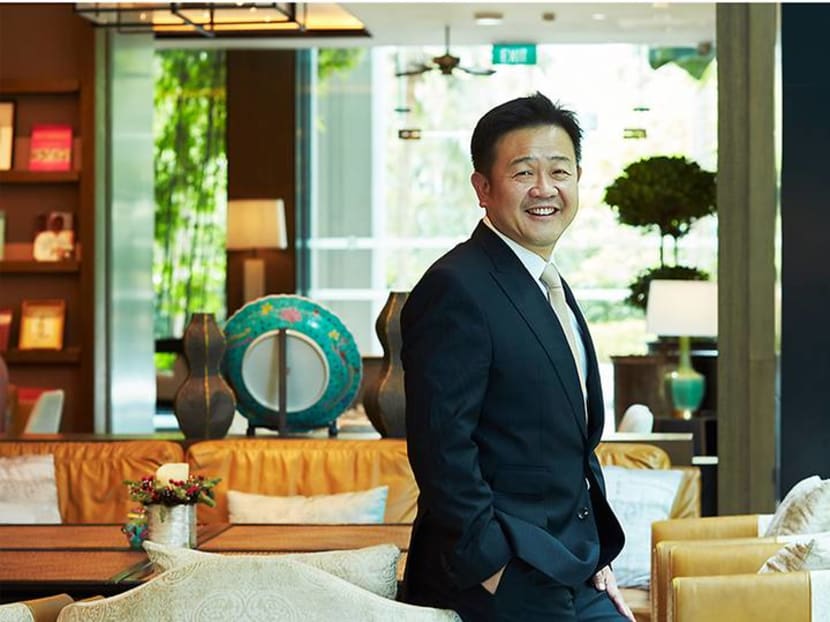 Taking time to recuperate from childbirth has been a time-honoured tradition across cultures. Known variously as "confinement" (Chinese), "lying in" (British), "sanhujori" (Korean), or "jaapa" (Hindi), new mothers are supposed to get plenty of rest, eat well, and bond with baby.
In Singapore, it's a common practice within the Chinese community for new mums to get their mothers or mothers-in-law to stay over for a month, taking care of them and the new baby, while preparing special meals meant to replenish the body and dispensing advice on what to do (or not do). Another common alternative is to hire a "confinement nanny" (usually, a grandmotherly freelancer) to do the job.
"My wife has given birth four times; I realise that a woman really needs to look after her emotional and physical well-being before, during and after pregnancy. She could face different issues with each birth, such as pain, fatigue or difficulties in breastfeeding," noted Kevin Kwee, co-founder of Kai Suites, a new luxury confinement centre slated to open in early 2020.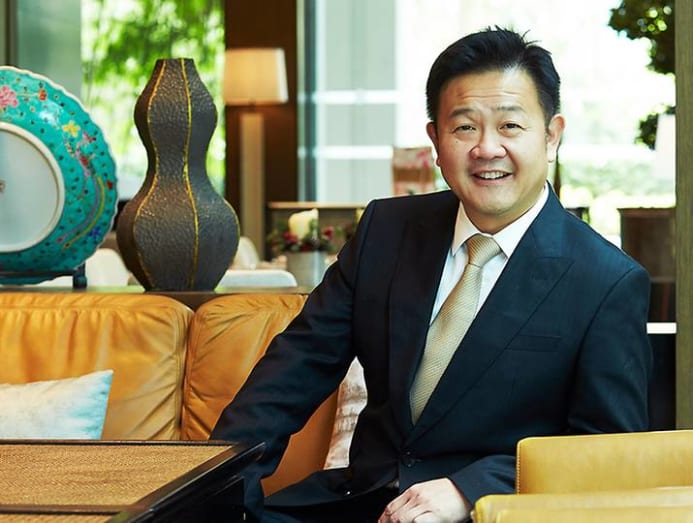 "There's also a lot of confusing and even conflicting information between Western medical models and traditional Asian health perspectives, about the kind of pre- and post-partum practices a woman should engage in," added Kwee, who's also executive director of Laguna National Golf and Country Club and a private equity investor.
"At the same time, I learned that it's very common for new mums in Taiwan, South Korea and China to recuperate in residential confinement centres. After 18 months of market research, and finding many such places more clinical than comfortable, I thought I'd improve on the concept by co-founding Kai Suites. Singapore's ready for it; I already have local and foreign friends asking to reserve spots."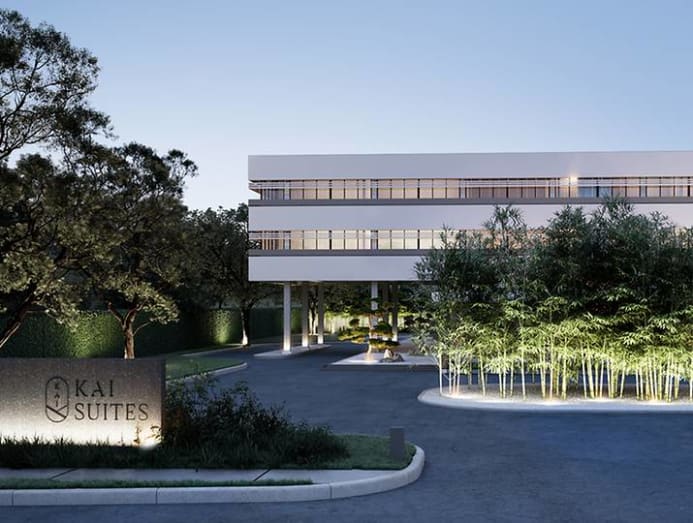 The 20,000 sq. ft. facility boasts minimalist interiors by acclaimed architectural firm K2LD, and occupies a lush, resort-like setting on a sprawling 48,000 sq. ft. plot of land in Newton, within easy reach of Thomson Medical Centre, Mount Alvernia Hospital, Novena Medical Hub, Mount Elizabeth Hospital and Gleneagles Hospital.
There are only 18 suites in total. The average room size is about 28 sqm, and each is outfitted like an upmarket hotel room, with mod cons such as 65-inch flat screen TVs. It will boast a staff strength of 80; instead of confinement nannies, clients are looked after by nurses with more than 10 years of prior maternity ward experience each.
Services and facilities include a medical clinic, an aesthetics clinic, wellness services such as physiotherapy and meditation, a hair salon, a cafe, a lounge for visitors, and a nursery where the babies will spend most of their time, except during feeding time or when their mums want to spend time with them – so the mums can get proper rest.
Rates start from S$12,000 for a standard package, which consists of a three-month pre-natal programme, a seven-day stay (right after the client has been discharged from her hospital's maternity ward), and a three-month post-natal programme. Clients can also opt to stay in for 14 or 30 days, or even longer.
The pre-natal classes cover topics like first aid, hygiene, lactation; the post-natal classes teach skills such as how to sterilise and store breast milk properly, how to bathe a baby the right way, and so on.
Clients also follow an exercise programme specially developed for different stages of pregnancy and post delivery; breathing classes teach mothers to calm their minds and reduce stress; individual lactation consultations ensure proper breast feeding technique.
"Less than 30 per cent of mums manage to breast-feed for a six month period, when breast milk is supposed to offer the best nutrition for a baby," noted Tanny Kea, Kai Suites' Chief Strategy Officer.
"But many mothers experience blockages and engorgement whether it's due to stress, tiredness, poor technique. It's painful and makes breastfeeding difficult or impossible, and can lead to feelings of guilt, affect mother-child bonding, and even result in post-natal blues. Health-wise, it can lead to pain and infections, and that also affects the mum's mood, and even her relationship with her husband."
During their stay, clients get meals specially prepared by a team of doctors, nutritionists and chefs but served "Michelin-star style" (in Kwee's words). Kai Suites will even host a special candlelight dinner for the new mum and her husband, as well as a family meal for up to eight people.
There's also a hair wash, manicure, pedicure, a facial, pre- and post-natal massages, and a week's worth of traditional Javanese jamu wrap. Full butler and concierge services are available throughout their stay.
"The uterus is amazing: it's about 50ml in size, but expands to a 10-litre capacity at full-term. After birth, the placenta is expelled, leaving behind a wound on the uterine wall that's about six inches in diameter. That wound has to heal even as the uterus shrinks back to its usual size.
"Post-natal bleeding, called lochia, lasts about six weeks, and the type of bleeding changes as healing progresses. This is how we monitor postpartum recovery, which then impacts the kind of nutrition and physical activity we tailor to each individual client. It's like if you're recovering from a broken leg, you need to go for an operation first, then rest and recover, before you go for physiotherapy, and before you can go running again," said Kea.
She also noted that bowel and urinary incontinence are common postpartum issues. As such, clients are taught Internal muscle strengthening exercises guided by specially trained physical therapists, "using a machine that can stimulate and tone your muscles at a rate equivalent to 11,200 Kegels in 23 minutes".
"Hair loss caused by fluctuating hormone levels is also very common; so we offer a range of hair treatments ranging from infra-red therapy, scalp injections, and even a special new method of hair transplants using lab-grown hair cells," Kea added.
And what about those abs that have been stretched out by the pregnancy? "We have a machine called Emsculpt that can 'stitch' back the rectus abdominis," she revealed.
"Yes, we see ourselves as an organised support system offering the best practices and best care protocols and latest technology so new mums get to enjoy and make the most of their 'Golden Moment' – all within a luxurious hotel-like setting."
"We see ourselves as an organised support system offering the best practices and best care protocols and latest technology so new mums get to enjoy and make the most of their 'Golden Moment' – all within a luxurious hotel-like setting." – Tanny Kea