Bangkok Jam, Suki-Ya: The sisters running Singapore's well-loved F&B brands
Creative Eateries, founded by F&B entrepreneur Anthony Wong, has a total of 21 F&B brands in its portfolio. The company is now led by his two daughters, Bernadette Giam and Bonnie Wong, who are continuing to diversify its stable of brands.
Head over to Creative Eateries' website and a question pops up on screen – what are you in the mood for today? Scroll down and you'll find a diverse list of F&B brands, spanning Thai, Japanese, Western and Chinese cuisines.
Some of the more familiar brands include Bangkok Jam, Suki-Ya, Siam Kitchen, Fremantle Seafood Market and Vineyard at Hort Park. The company also boasts two catering services – Creative Eateries Catering and Shiok! Kitchen Catering.
Leading them all are sisters Bernadette Giam and Bonnie Wong. In 1992, their father, Anthony Wong founded Hot Stones Steak and Seafood Restaurant. Back then, dining at hotel restaurants was a popular trend, but Hot Stones, an independently-run joint that served meat and seafood dishes cooked on volcanic stone slabs, stood out as a refreshing alternative. 
Over the years, the F&B entrepreneur began introducing more unique dining concepts to Singapore, all parked under the Creative Eateries umbrella.
The sisters both gave up cushy corporate careers to join their dad in the volatile world of F&B. Older sister Giam, 35, was a foreign service officer with the Ministry of Foreign Affairs before joining the family business. She joined the company in 2011 and is now its director of corporate affairs and human resources.
Younger sister Wong, 32, joined two years later. Wong was a former accountant and business analyst with stints at PwC and Venture Consulting, and is now the company's chief operations officer.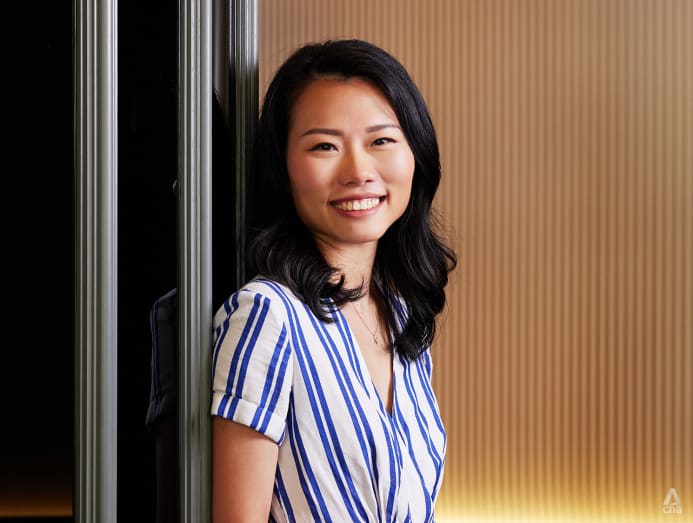 Both sisters were inspired by their father's grit and tenacity as an F&B business owner. "Growing up, our father never placed any expectations on us to join the family business. But he was always forthcoming about sharing his experiences, both the good and the bad. So for me, it was really a mix of wanting to step into the business to assist him, and also the desire to experience for myself the kind of mettle it takes to be in F&B," said Giam.
Wong, on the other hand, has always had a passion for business. "I've always wanted to run a business. If it wasn't this business, it would have been something else," she shared. When the company had an opening on the marketing team, she saw it as a good opportunity to come on board. 
STARTING FROM THE GROUND UP
Stepping into the F&B industry, especially after several years in the corporate world, was "overwhelming" for Wong. "It seemed like everyone knew what they were doing, and I knew very little about the business. Prior to joining full-time, I had done maybe a few short summer stints, where I would appear with 10 friends to help as catering or service crew. That was the extent of my experience in F&B," she recalled.
To better understand the company, she spent some of her Saturdays at the group's restaurant outlets, working as part of the service crew. "I didn't want to be treated like the boss's daughter, even though I definitely was," she said.
While Wong first started out heading the marketing team, she eventually took on the company's finance, sales and operations portfolios as well. Giam heads the administrative and corporate departments, taking care of regulatory and compliance matters, as well as HR management.
"There's quite a division of responsibilities so we don't overlap. I would say we balance each other out in that sense, and the collaboration makes for a tighter level of business management," Giam commented.
Although the sisters are key decision makers in the company leading a team of 350 employees, their father, who is still CEO, is kept abreast of all happenings. "He's not as involved in operations anymore, so he likes to say that his new title is chief entertainment officer," Wong laughed. "But he's still very much integral to the strategic direction of the company."
DIVERSITY IS KEY
Spearheading a grand total of 21 F&B brands is no mean feat, made even harder by the pandemic and subsequent dine-in restrictions. But looking ahead, the sisters are optimistic. "As compared to retail, F&B has seen a much stronger rebound every time dine-in is allowed," said Bonnie. "As more people are vaccinated, I think the market will revert back to something that is a bit more normal for us."
The catering side of the business, however, has been the most affected, what with the lack of events. But in times of adversity, you either adapt or perish. The sisters saw a new opportunity in the market and launched Prepbox in May this year, the company's very own healthy meal subscription service.
Each Prepbox meal is freshly prepared and chilled, not frozen, before being delivered. Subscribers only need to heat up their meals, and deliveries are made once a week, giving them flexibility to pick and choose when they would like to have each meal. 
All Prepbox meals are cooked out of Creative Eateries' central kitchen. "Prepbox is one of the ways we wanted to diversify beyond our catering services, using our existing infrastructure," said Wong.
There are three different meal plans – signature, keto-friendly and low-calorie – depending on the subscriber's nutritional needs. The service was conceptualised to benefit both people who desire to be on a meal plan in order to meet their weight goals, as well as those who simply do not have time to prep their own meals while working from home.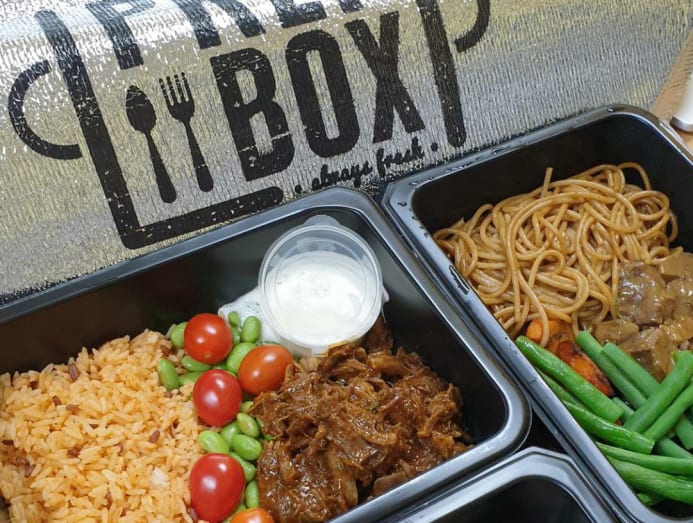 "I do think that there is a growing market for meal subscription services, as more people are going to work from home," Wong commented. "More people need their meals taken care of, and I think people are willing to spend on a product that's good." 
The meals are all chef-prepared, with prices starting from S$13 per meal.
On the restaurant front, the sisters are confident when it comes to launching more brands, even in the midst of a pandemic. A few days before Phase 2 Heightened Alert kicked in, they opened Tajimaya Yakiniku at Great World City. When dining restrictions eased, they opened Italian restaurant Dopo Teatro at the Esplanade.
"Five years ago, it wasn't trendy for an F&B company to have so many brands. But now, it's definitely the trend," said Wong.
Wong says that as a result of the pandemic, consumers' attention spans have become shorter. "At different times, different brands do well," she said. "Last year, we saw how some brands just took a sudden dip while others flew. Having diversity has allowed us to withstand periods where certain brands didn't do well."
Before the pandemic, on average, Creative Eateries launched two to three new brands a year. With this strategy, Wong believes that the company is "on the right track". "We definitely want to continue on this path."
SISTERHOOD & BUSINESS
As sisters both holding key leadership positions in the family business, working together has only brought them closer. "I think we have a much richer relationship. It's not necessarily a simple or uneventful one, but it's definitely richer. I know we've been put on this path for a reason, because Bonnie pushes me to discover my own capabilities. She has a different basket of strengths from me, and I've learnt so much from her over the years," Giam shared.
"Supporting each other in the professional space is just as critical as supporting each other in the personal space, because of how much we've invested in this business and how much it means to us," she added. "But that doesn't negate knowing that at the end of the day, we are unequivocally there for each other as family members."
Both sisters embarked on their motherhood journeys at around the same time, with Wong's son being born a month before Giam's daughter. "We're going through this process of growth alongside our children. I'm very glad we have each other to compare notes because what happens with Bonnie's son usually happens a little bit later with my daughter," said Giam.
"We see our kids fight over toys the way we once did," Wong quipped.
Family time with the extended Wong family is spent, quite fittingly, over food. "We also have two brothers and back when we could, we would get together monthly over family dinners," shared Giam.
So what does dad think about his daughters' contributions to the family business? "Oh, you have to ask him," Wong laughed.
"That's something that's quite typical of family-run businesses. The ones doing the job don't really know what the founder says. We always hear it second hand. But I do think that he holds us in good esteem and he trusts that we evaluate our decisions before we make them," Giam chipped in.
As second-generation leaders of the family business, Giam believes that the pair have "a very strong personal resolve to nurture the family business". When the going gets tough, the sisters are there to stay the course. "We have a lot of commitment in wanting to see the company succeed."

"Supporting each other in the professional space is just as critical as supporting each other in the personal space." – Bernadette Giam