Spa Esprit's Cynthia Chua is opening her first Japanese restaurant in Singapore
Arguably one of Singapore's OG lifestyle trendsetters, Chua now has over 100 outlets around the world. Stagnation, she said, is what scares entrepreneurs.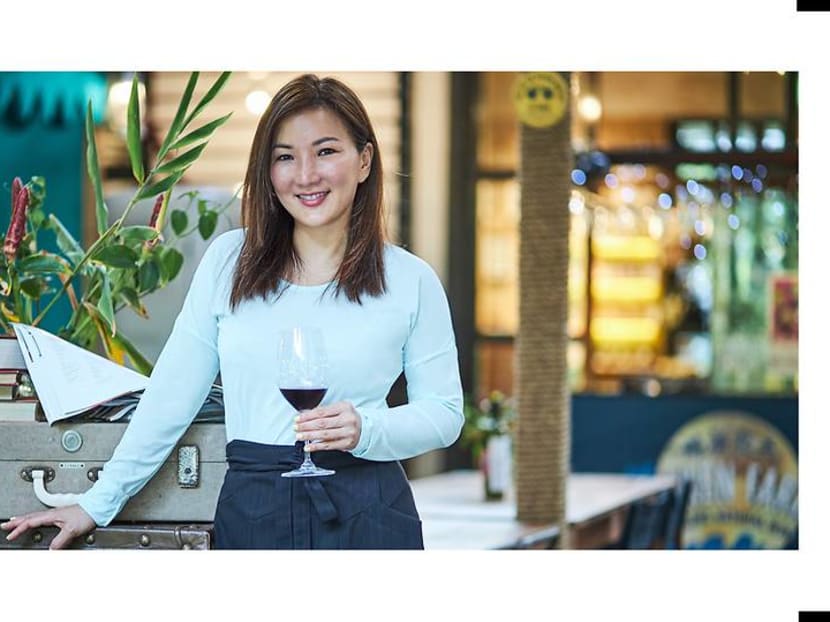 Twelve years after her first foray into the F&B scene, Cynthia Chua is opening her first Japanese restaurant in Singapore next month (Jun 2019). And based on the success of concepts like Common Man Coffee Roasters, Forty Hands, Tiong Bahru Bakery and Tippling Club, there's a high chance it's going to be awesome.
In partnership with grow-your-own-food movement Edible Garden City, Chua is taking her farm-to-table concept first established with Open Farm Community (OFC) in Dempsey four years ago to the skies – to the rooftop of the revamped Funan mall.
Called Noka, the 75-seater, glass-walled sister restaurant to OFC will sit alongside a 5,000-sq-ft urban garden growing red chillies and mushrooms in a sheltered chamber, and many more species of vegetables, flowers and herbs, tended by their own farmers.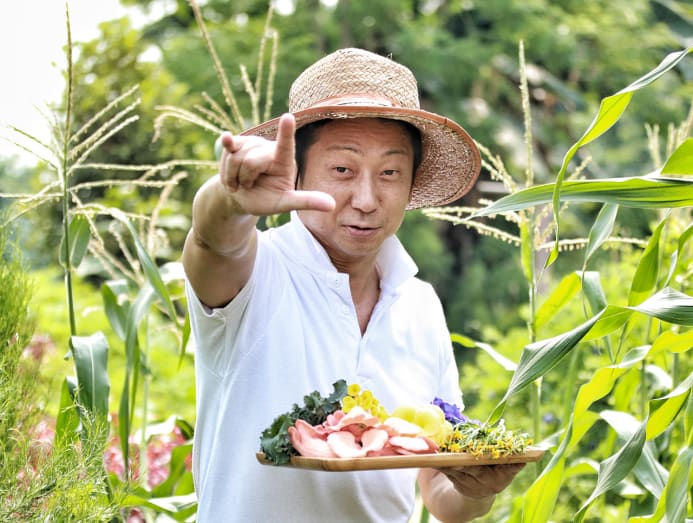 "I think the urban farm is a very interesting concept; to have a farm in the city that celebrates regional produce," Chua told CNA Luxury. "People are becoming more conscious about what they eat. They now want very honest food where the focus on the produce is really, really important; to do less with it but let the produce shine," she added.
Noka, which translates to 'farmhouse' in Japanese, will focus on extending the OFC concept to Japanese cuisine. "People love Japanese cuisine so we wanted to offer something familiar but interpreted in a way that opens up a world of discovery… Like using the culinary expertise of a Japanese chef to interpret local [ingredients] like kang kong," she explained.
For Chua, rolling out new concepts is always a matter of divine timing: When the right talent and location present themselves.
"There are many concepts in my head and sometimes it will take five years to develop. I didn't meet a talented Japanese chef till now, and when the dots connect then I go, 'Okay, I'm ready'," said the relentless innovator.
"People are becoming more conscious about what they eat. They now want very honest food where the focus on the produce is really, really important; to do less with it but let the produce shine." – Cynthia Chua
CHANGING SINGAPORE'S CULTURAL LANDSCAPE
Bold risk-taking and a fetish for tackling socially taboo subjects have been powering Cynthia Chua's coterie of cool concepts since she started the Spa Esprit Group over two decades ago. It could even be said that the girl with the Midas touch for turning the mundane into empowering lifestyle movements has also changed Singapore's cultural landscape for good.
Since introducing Singaporean women to Brazilian waxes in 2002, Chua has built a lifestyle empire of beauty brands (STRIP, Browhaus) and trendy F&B establishments (BoCHINche, Ding Dong, The Butcher's Wife, alongside the aforementioned outlets) that number over 100 outlets around the world including London, New York and Shanghai.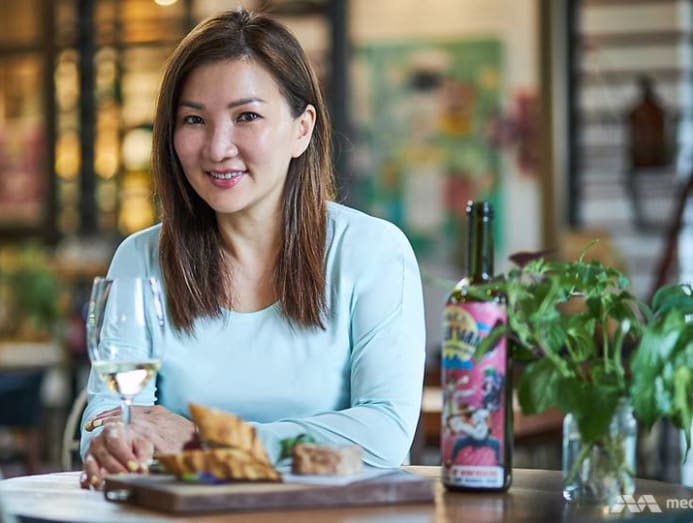 Her inventiveness was evident right from the start, cleverly distinguishing her brands with brilliant marketing campaigns. STRIP's tongue-in-cheek advertisements featuring a hirsute orang utan, for instance, were injected with Chua's risque brand of humour, helping to remove the embarrassment women may feel about personal grooming – and making it chic instead.
"We said we were cleaning up the city, one bush at a time," she laughed in recollection. "Now, we're the global authority of hair removal," she announced.
Having done such a good job "cleaning up the city", the 47-year-old is moving on to educating the world on feminine care.
Enter her newest obsession: Two Lips.
TAKING CARE 'DOWN THERE'
Touted as the world's first activated charcoal mask to soothe, detox, brighten, moisturise and deodorise the vulva, the Blackout Mask launched last year is the first product in a new range of upmarket intimate care products she plans to develop under the Two Lips brand.
The mask, made with bincho-tan charcoal from Japan, is formulated with ingredients such as white liquorice, elderberry, chamomile, ylang-ylang and aloe vera, and also boosts lymphatic drainage.
"Your intimate area is where the biggest lymph nodes are, and they are generally stagnant unless you activate it. That's why you get dark pigments around this area," she explained.
The idea for Two Lips emerged from behind-the-curtain conversations customers had with their therapists at STRIP.
"They've got so many problems, like ingrown hair, and there aren't any products that can help them," she pointed out.
"Plus, when girls have these problems, they're too shy to talk about it, as we're brought up in a culture that doesn't talk about these things. So, it's very synergistic for us to be in that space and we like going into spaces where we're the first mover," she said.
This "female empowerment", she said, comes in taking the time out to care for an often-neglected part of the anatomy: "It feels very good when you look after yourself. We should love ourselves and embrace our bodies."
As the first two batches of 20,000 pieces of the Blackout Mask flew off the shelves, Chua realised just how great demand was for such upmarket intimate care products. She is now expanding the range to 16 organic, gynae-tested, non-scented, pH-balanced products. Expect around 10 new products by the end of 2019, and the remaining six by mid-2020, all of which will be available online and at STRIP outlets in Singapore.
"It feels very good when you look after yourself. We should love ourselves and embrace our bodies." – Cynthia Chua
THE NATURAL WINE MOVEMENT
These days, the self-professed "free spirit" spends a good portion of her time in Paris (with her French boyfriend), New York (her business partner and best friend lives there), and London (where her brands do brisk business) to nourish her creativity and inspire new ideas.
It was in New York that she trend-spotted the movement towards natural wines.
Natural wines are made with minimal chemical and technological intervention, both in the way grapes are grown as well as in the wine-making process.
"Natural wine is very big right now, especially in New York. I definitely see an uptrend; all the nice restaurants I'm always discovering in all the cool cities of the world have all switched to natural wine," she observed.
So she created yet another concept – Drunken Farmer – as a pop-up bar that will travel to a new location in the group's portfolio every six months, beginning with Tiong Bahru Bakery Safari at Dempsey.
The inaugural Drunken Farmer festival (its name inspired by the Jackie Chan film, Drunken Master) kicked off with a three-day showcase of 19 winemakers from Vivent Les Vins Libre, a collective of natural winemakers that have taken their Paris-born festival to New York, Amsterdam, Montreal, Hong Kong and, now, Singapore.
PUTTING A POSITIVE SPIN ON THINGS
The Cynthia Chua of today is a different person from the young woman who opened her first massage outlet in Holland Village 23 years ago with a S$200,000 investment she amassed from her stint as a property agent.
The accomplished businesswoman is perhaps less anal-retentive and no longer sweats the small stuff, believing instead in empowering her staff. But she is also no less driven than when she first began.
A soulful regime of self-care rituals keeps her balanced yet focused: Yoga, meditation, essential oils, two massages a week, and journalling – she's currently at Journal #57.
"I'm a bit [of a] hippie," she happily admitted, "and I always believe in the power of the mind."
Chua's positive spirit is infectious and, while her natural-born curiosity and abundant passion have blessed her with much success, it is not without some disappointments.
She has had to shutter several F&B concepts, like Skinny Pizza. "The mall model wasn't right for the concept," she said in hindsight, taking failure in her stride.
"It's been a learning curve. Life is always transformative; even if something doesn't work, you learn from it. The most important thing is to keep evolving. Stagnation is very scary for entrepreneurs."