Deepavali 2021: How these personalities are celebrating the festival
Deepavali celebrations may be muted amid COVID-19 restrictions again this year, but the festivities will still be filled with meaningful traditions, good food, sweet treats and quality time, say the artistes, celebrity chefs, corporate chiefs and entrepreneurs we spoke to.
Deepavali symbolises the spiritual victory of light over darkness, and, in many ways, celebrating the Festival of Lights against the backdrop of COVID-19 has never been more significant for many of these individuals CNA Luxury spoke to. As they usher in a second Deepavali in the thick of a pandemic, these six personalities share their hopes for a brighter year ahead.
AMEY TINGARE
Brand director, Jaguar Land Rover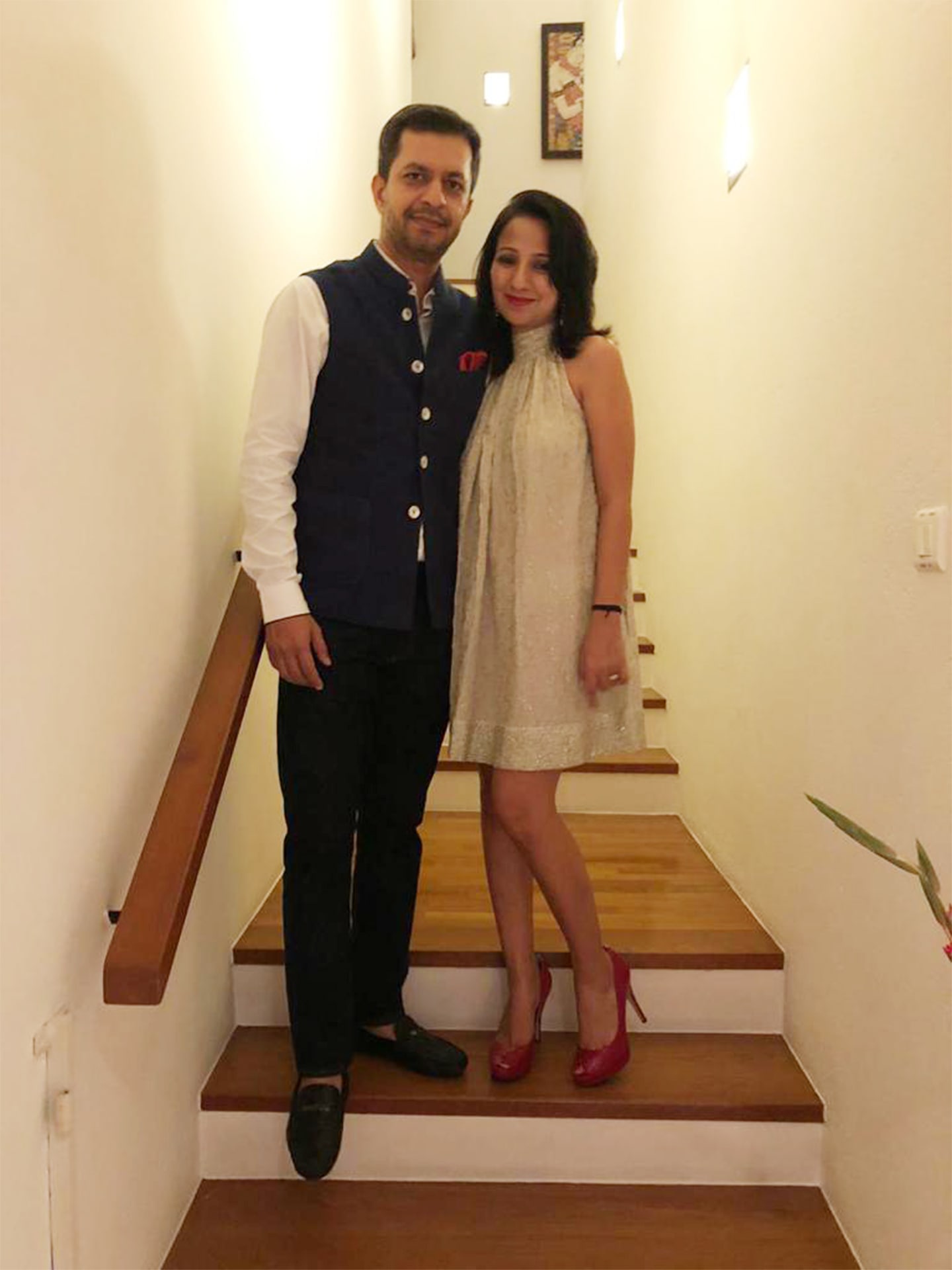 "Deepavali is a six-day religious festival celebrated across India and globally, and we welcome the Festival of Lights with cheer and gratitude. We always celebrate it at home (in India) by inviting friends and family for a gala dinner. In normal times, it would be a week of late nights, delicious feasts, card sessions and festive exchange of gifts and sweets with friends and family. This year, because of the COVID-19 restrictions, we would only be extending the invite to two of our friends in Singapore.
In the weeks leading up to Deepavali, we start by cleaning our homes and decorating them with flowers and lights, ordering mithai (sweets), shopping for new clothes and gadgets, and making a list of friends and family for which to send gifts. We like decorating the sky with lanterns and lighting up my balcony area at home.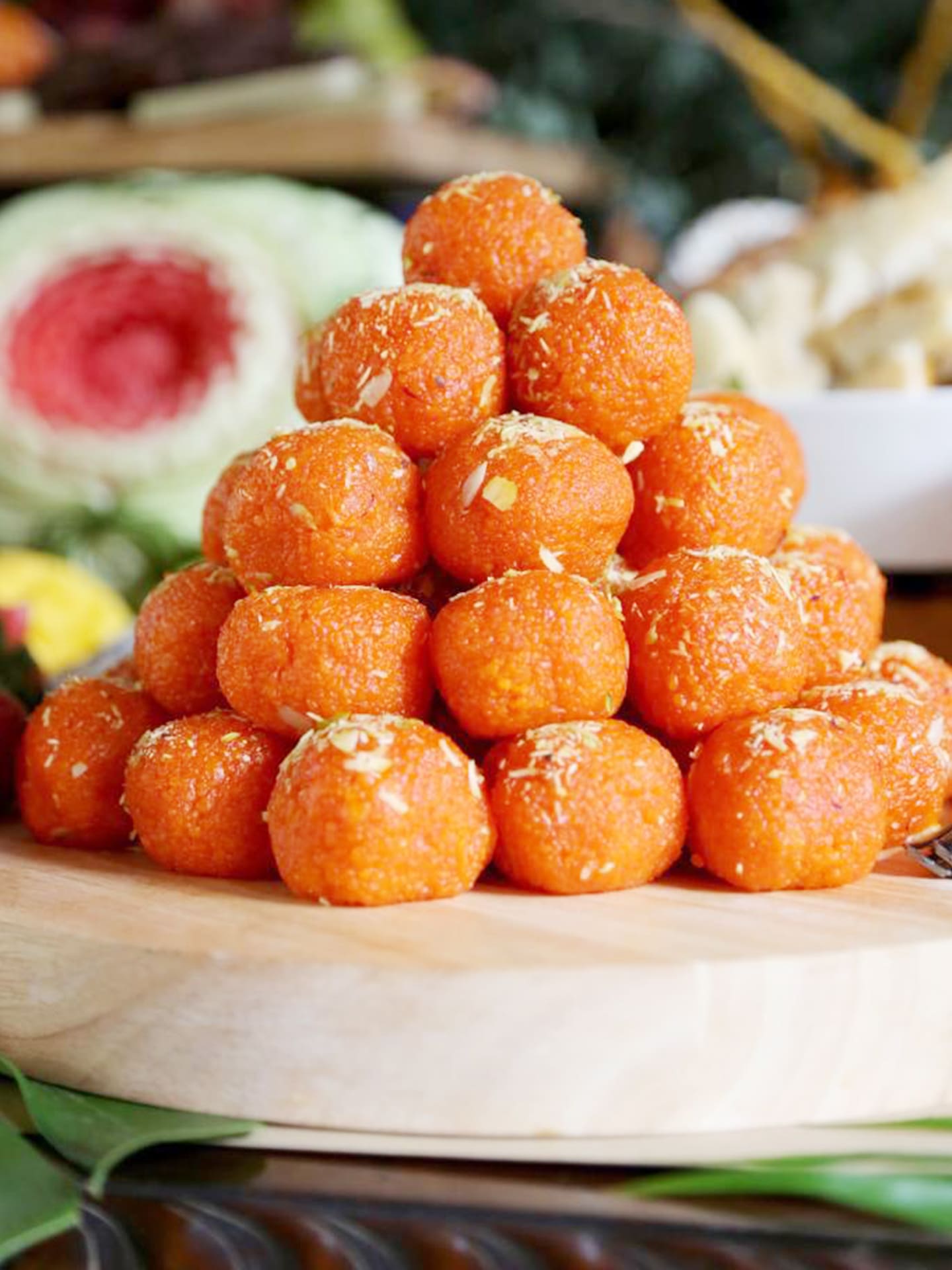 I am truly old-school and being far away from India, I would love to host as much as I can pack in as per family traditions with our friends here in Singapore. We will be either inviting friends over to our home or visit their houses in groups of two for meals, card sessions, and lots of fun and laughter."
PUNEET AGARWAL
CEO of Eclectique F&B Concepts
"My father lives in India, and my two brothers and myself live abroad. Every year, we would make it a point to get together at one of our residences as a family unit. Due to the pandemic, we, unfortunately, have not been able to meet each other. However, we will still get on a Zoom call together for our annual Deepavali evening prayers and celebrate virtually. We will still continue our yearly charity work during Deepavali as we distribute food and sweets to the underprivileged as a family.
Because of the two-pax rule this year, we had to kickstart our Deepavali celebrations as early as several weekends ago so as to be able to host our friends. We are feeling less enthusiastic this year, as so many people are facing difficulties due to COVID-19. Hence, apart from my individual charity initiatives, I have joined the Singapore chapter of my alma mater, Indian Institute of Management Bangalore, to provide Deepavali hampers for migrant workers as well as for 150 to 200 underprivileged families in Singapore.
On the day of Deepavali, our family will get on a Zoom call together as we have our evening prayers at our respective residences after which we will seek blessings from our elders. My kids and I will light diyas (oil lamps) together as part of our prayers. We then seek blessings from our elders, whereby I receive blessings from my father and I give blessings to my younger brothers, and, of course, 'ang pao'. As my forefathers are from Rajasthan, my wife Divya will prepare our traditional vegetarian Rajasthani Thali meal, which we would have every Deepavali as a family. She also makes rangoli designs outside our house and hand-makes Deepavali mithai that we would send to all our friends."
ROHIT ROOPCHAND
Co-founder of The Dandy Collection group of restaurants comprising Firangi Superstar, Neon Pigeon and Fat Prince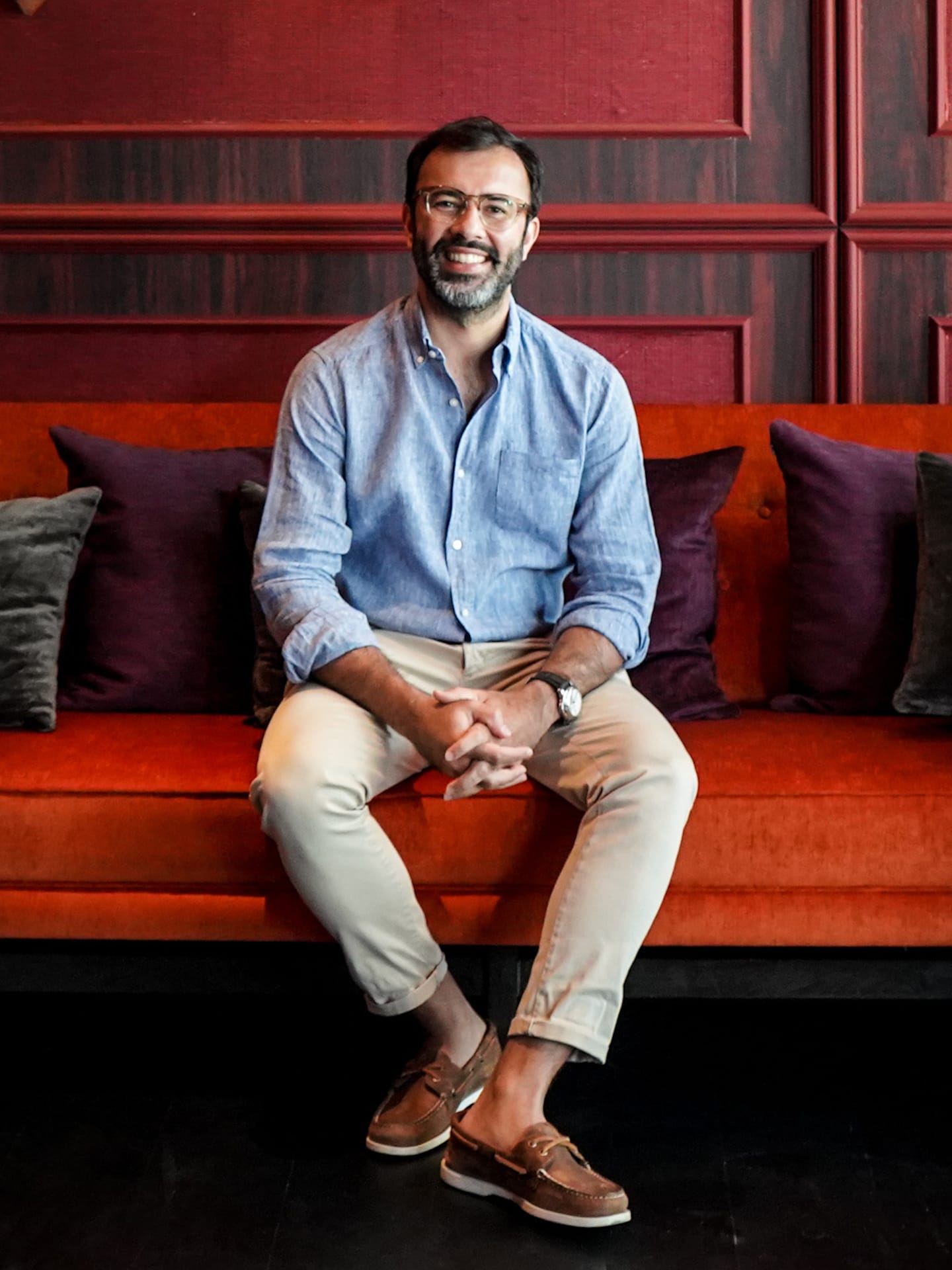 "Being the Indian New Year, Deepavali is the biggest celebration of the year for Indians and it is filled with lights and colour, and families and friends getting together. Given the two-pax restrictions, the celebrations this year will be muted and will limit the family and friend gatherings. My wife and I will decorate our apartment with diyas and flowers and do our Deepavali prayers on the day of Deepavali, which this year is on Nov 4.
Typically, we would have gone to visit our family but with the restrictions, we will not be doing that. Rather, we will have two friends over for dinner that night, which will be great but we will definitely miss the warmth of seeing loved ones and the family get together. Each Deepavali, we also plan a little basket of treats to send to family consisting of something sweet as a token of celebration.
Our traditions are to light sparklers (and firecrackers in places where it is allowed), play cards, and get together with family and friends for dinners and celebrations. This year, we will have to adhere to the restrictions and only be able to do some of these in part or none at all, depending on how planning and schedules work out. It is very challenging to be able to do these things in this environment, given how big Indian families tend to be. We look forward to when these restrictions are eased and make up for not being able to celebrate as we normally would another time."
SARAH TODD
Celebrity chef, TV host, restaurateur and cookbook author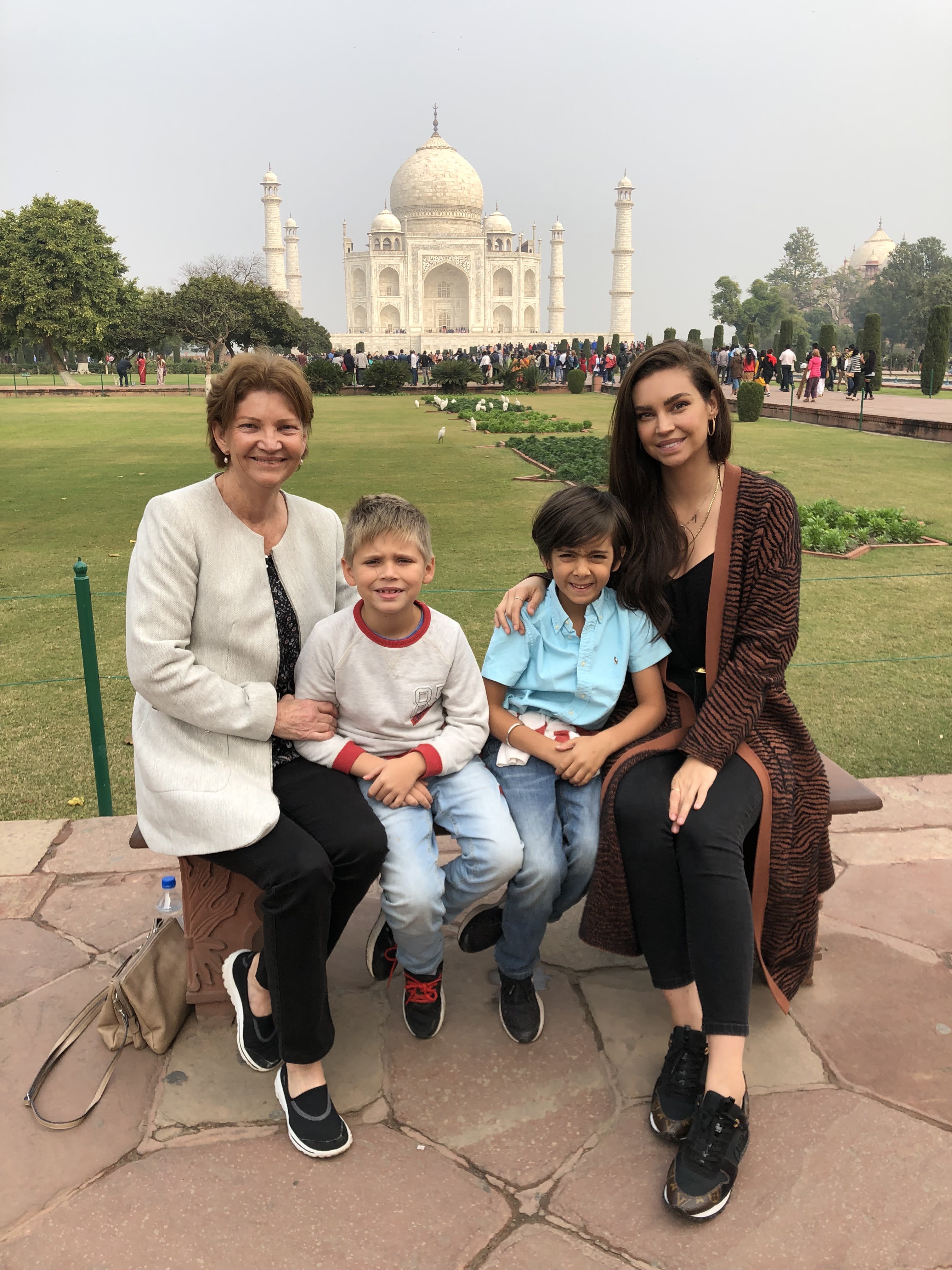 Melbourne-based celebrity chef Sarah Todd used to shuttle between Australia and India, where she opened her first restaurant, Antares Restaurant & Beach Club, in Goa in 2014. That was in pre-pandemic times, of course. These days, the Le Cordon Bleu-trained chef has been keeping her connection to India kindled with her latest cookbook, My Indian Kitchen, as well as the launch of a new namesake range of masala mixes and teas.
"The celebration this year will inspire hope as we start to move towards a post-pandemic lifestyle. Deepavali is the Festival of Lights that symbolises the victory of good over evil and light over darkness. This is especially significant for Melbournians, who live in a city with the unenviable title of the most locked-down city on the planet. We will cover the house, garden, and driveway with 100 diyas, candles and lights to celebrate light and life, both personally and as a community.
Generally, in the lead-up, there are many parties and celebrations with friends in India. Almost every night of the week, we enjoyed time with friends playing cards and, of course, feasting on delicious savoury treats and cultural sweets. This year will be a little more subdued as my son and I celebrate Deepavali in Melbourne.
My son is Sikh, and Deepavali is significant, as it celebrates the return of their sixth guru, who was freed from imprisonment around the time of Deepavali. We will be going to the gurdwara, the Sikh place of worship, where visitors of any background are welcome. Here, we will also share a free communal meal called langar, which symbolises the equality of all humans. We have much to celebrate this year with the lifting of restrictions."
SUKKI MENON
Artiste, performer and star of Netflix's Singapore Social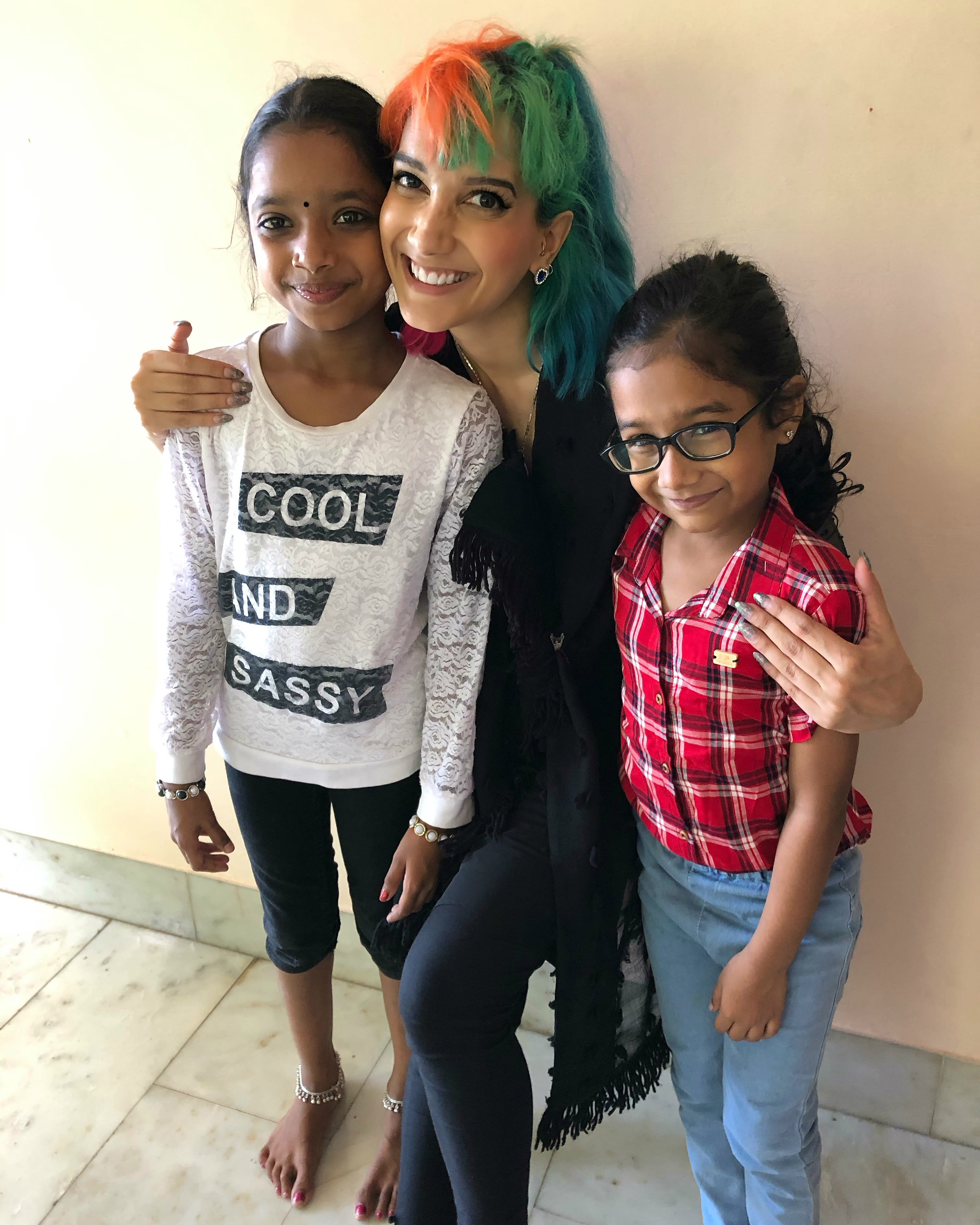 "Ever since I was a young, we've always taken a moment to acknowledge Deepavali even though my family wasn't very religious on my father's side. As a child, I remembered it for the plethora of cards and well wishes that would arrive at the house from my relatives but as I've gotten older, it's become more than just a ceremonial acknowledgement; it's become a meaningful way to connect with my family and my roots.
Before the pandemic began, I celebrated Deepavali in India with my relatives in Kerala, and that was really special. However, this year, it's going to be another one by myself. Thank goodness for video calls and social media, because even though we're all separated, there is still a strong sense of community in the virtual space that makes me feel like we're still all connected. I'll be setting intentions for the year ahead, calling everyone to wish them well, and probably eating far too many ambala sweets, of course.
 
I don't really have a huge run-up to Deepavali, because my job as an artiste has usually meant being on the road a lot, travelling between shows and working crazy hours all the way up until the main day. This year, it's different because I'm in one place, however the work load hasn't changed. If anything, it's just as busy, except the rehearsals and preparations have just moved online.
Coming together as a family will definitely be absent this year because of the pandemic. However, we'll still be checking in with each other, just this time round it won't be with a big feast, a family gathering and friends' house visits. Nonetheless, one thing that will always stay the same is eating sweets. It's something we've done since childhood. It's nothing fancy, but some of my happiest memories were my dad bringing home a huge box of ambala sweets, and us all gathering around to share them. It was a simple pleasure, but a beautiful moment."
VIHARI PODDAR
Managing director of Vihari Jewels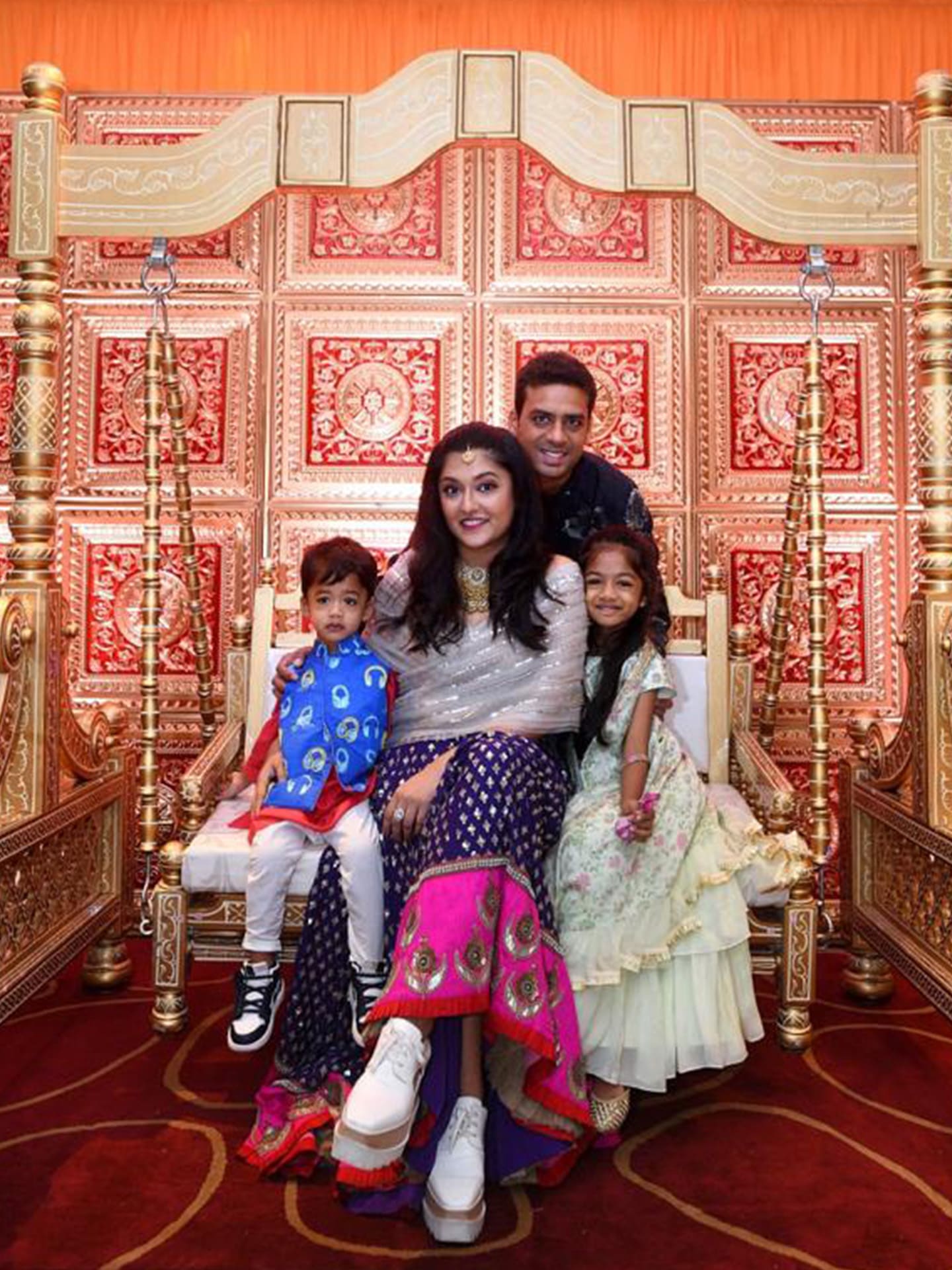 "Deepavali is a very meaningful time for us, as it signifies the start of the new Hindu year. It usually involves a lot of time spent with family and friends, and lots of socialising over dinners, drinks, friendly card games, and, of course, firecrackers. We do plan to meet some of our friends at personal dinners, but I believe the social nature of the festival is very limited due to COVID-19.  In the lead-up to Deepavali, we would prepare for our annual Deepavali bash by shopping for presents for the kids and some indulgence ourselves. We decorate the house, buy new clothes, prepare sweets and send out hampers to our friends. This year, we will try to carry on with most of our activities in keeping with the spirit of the festival.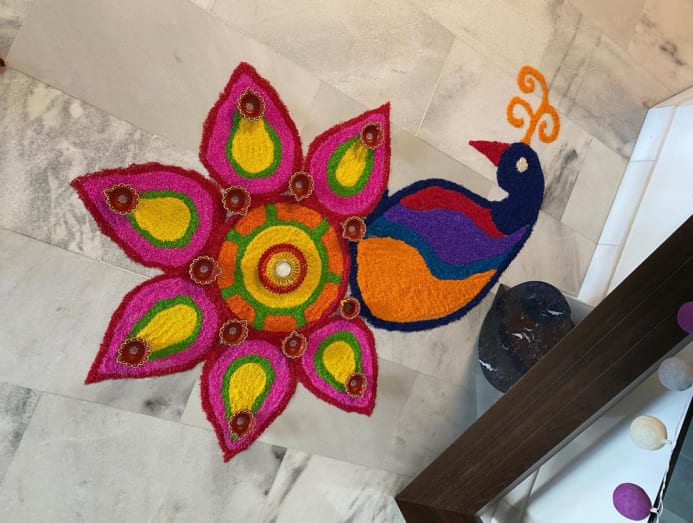 As Deepavali is the Festival of Lights, we decorate our homes with lights, candles, and rangoli floor art each year. We also pray for happiness, health and prosperity. We usually host an annual Deepavali party, which is a tradition my husband and I started with family-friendly activities and entertainment which reflects our culture. I can't wait until we are in a more stable situation so we can have our Deepavali parties again."