Deliveroo's Singapore GM Sarah Tan: 'I love thinking about food'
Meet super foodie Sarah Tan, 33, who, when not steering food delivery platform Deliveroo through its current growth spurt, can be found queuing for the popular Hokkien mee and fried fish soup at Tiong Bahru Market.
Growing up in an ethnically diverse household in Melbourne, Australia, it almost seems pre-destined that Sarah Tan would eventually land in multi-cultural Singapore.
Tan's eclectic background begins with her parentage – dad is Malaysian-Chinese while mum is Croatian – and continues in the kitchen, as both parents are avid cooks and introduced Tan to an assortment of cuisines from their native lands from childhood.
During high school, Tan even did a mini apprenticeship at an Italian pastry shop and also studied Mandarin in school "like a good Asian daughter".
After graduating from the University of Melbourne with a Bachelor of Commerce degree, Tan moved halfway across the world to work with British Airways in London in 2014.
Before the big move, though, she made sure her father taught her how to cook enough Asian dishes to keep her from missing home too much.
Her original plan to stay two years in the Big Smoke ended up extending triple that. So two more jobs with EY-Parthenon and PepsiCo later, she then found herself moving to Singapore with her partner to assume the role of growth and marketing director of UK-based Deliveroo in 2019.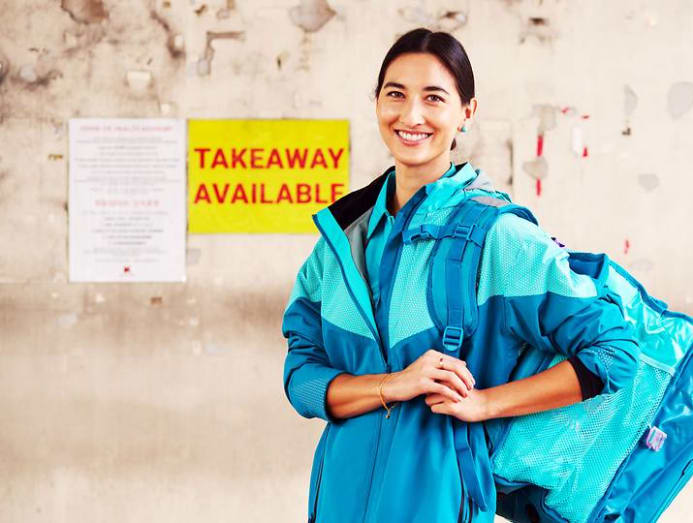 Barely a year later, Tan was promoted to country general manager in April 2020 – just as Singapore went into lockdown.
"What drew me to work at Deliveroo was not so much the start-up environment but the connection to F&B. I love thinking about food," she said candidly, as we chatted in the pantry of Deliveroo's newly-renovated office in a Tanjong Pagar shophouse the week Phase 2 (Heightened Alert) restrictions were lifted.
"Taking on country leadership was a really big step up and that in itself would have been daunting at the best of times. The biggest challenge for me was how to be a new leader at that point – and to lead remotely – but it was one that I really wanted," she added.
It's empty and oh-so-quiet as we're the only ones in the office, with all staff still working from home, but one can easily imagine the buzz in this space not too long ago, given the exponential growth of the food delivery business in these extraordinary times.
'IT'S BEEN A CRAZY YEAR'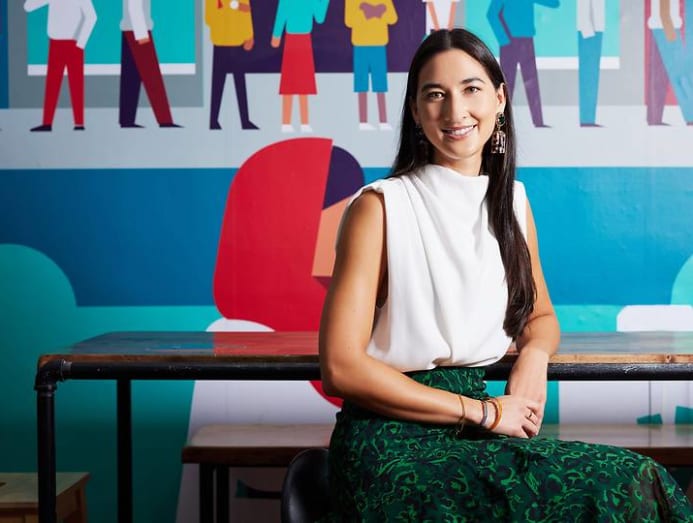 To be sure, the past 13 months have been one helluva adrenaline-fuelled ride for the leaders of food delivery platforms like Deliveroo, foodpanda and GrabFood.
With people stuck at home during the Circuit Breaker period last year, demand for food delivery went through the roof. And while some may call it a happy problem for a business, coping with the sudden spike in demand was no doubt a logistical nightmare.
"It's been a crazy 13 months," Tan professed. "Overnight, food delivery became like an essential service for Singaporeans. We had thousands of people enquire about signing up as riders because they had either lost their jobs in other industries and this was the new flexible work they could get."
"What drew me to work at Deliveroo was not so much the start-up environment but the connection to F&B. I love thinking about food."
Like most businesses that found themselves swimming against a tidal wave of change amid the global pandemic, Tan found herself steering a young organisation with an equally young workforce through a crisis the scale the world had never seen before.
"The company and the industry are still working itself out and on top of that, you have a workforce where the average age is somewhere in the early to mid-20s so you need to provide a lot of direction. We had to try a lot of different things and 90 per cent of it didn't work the first time around; it helps that the mentality within the organisation is to test-and-learn," recalled the 33-year-old country manager, who says she's a big advocate of "over-communicating" vision, company goals and expectations with staff.
As a leader, Tan prefers to employ an "authentic and straightforward" leadership style, and believes in nurturing a collaborative workforce with a bias for action.
"It was a very challenging period to take over but with the challenges came a lot of opportunity for me personally. So last year was incredibly hard but also incredibly rewarding," she said.
AN UNVIABLE BUSINESS MODEL?
As a company, Deliveroo has been in existence just seven years, with only five of those in the Singapore market. It arrived here after foodpanda and UberEats, which has since been acquired and assimilated into the Grab fold.
While it doesn't take an expert to see how COVID-19 has ignited demand for food delivery, it's also a business model often criticised by economists for being unviable due to questionable profitability owing to high operating expenses and low margins in an exceedingly competitive space.
This may have been why Deliveroo's initial public offering (IPO) in the UK in early April was considered an unmitigated disaster. The company, in which Amazon owns a 7 per cent stake, had been valued at £7.6 billion (S$14.1 billion) by investment bankers Goldman Sachs and JP Morgan. However, its share price plunged by a quarter on its first day of trading, signalling a gross overvaluation and erasing billions from expected market capitalisation.
While not quite the success story the company had hoped for, the IPO did still raise £1.5 billion and provides a clear roadmap for the investments that can now be made in its various markets.
"The growth opportunity with food delivery is limitless. It's still a very young category that did not exist 10 years ago; not in Singapore anyway. There's still huge potential for us and the impact of the IPO on the Singapore business is that it gives us more confidence to be able to go after the areas we want to grow in over the next couple of years," said Tan.
"It's been a crazy 13 months. Overnight, food delivery became like an essential service for Singaporeans."
'WE DON'T WANT A VERTICAL PIZZA EXPERIENCE'
When Deliveroo first entered Singapore five years ago, it distinguished itself with a premium positioning via a portfolio of quality restaurants listed on its platform. It has since expanded to include a wider range of hawkers and casual eateries but unlike its local competitors, its differentiation strategy remains fixed firmly on food.
"Deliveroo as a company globally wants to be the definitive food company so we're only playing in the food space. Where our competitors are becoming more diversified and moving into lots of different verticals be it non-food deliveries and ride-sharing, our focus is on investing in making the food experience better for customers and for restaurants," Tan explained.
"It comes down to the small things like making sure the rider's delivery bag is optimised for food because we don't want people having a vertical pizza experience," she added.
The only new vertical that came onstream in the past year, therefore, has been grocery delivery, with Deliveroo partnering with specialty food retailers like The Providore and more recently, the Dairy Farm group.
The latest partnership was launched in May, during the second round of Phase 2, and consumers can now order groceries from more than 25 Cold Storage and 30 Giant stores via the Deliveroo app and have them delivered within 30 minutes.
So, no plans to become a super app the likes of Grab, then?
"No ambitions to diversify to that extent," she assured.
'I MAKE SURE I DON'T OPEN THE DOOR IN MY PYJAMAS'
This strategic focus also allows Deliveroo to direct more attention towards the welfare of its 9,000-strong stable of riders.
Once a quarter, for example, the company invites a pool of 10 to 15 riders for feedback sessions with the boss, conducted via Zoom or Google Hangouts since the pandemic hit.
"We spend an hour chatting and I give them an update of what we're doing as a business, and they have an opportunity to give me feedback. I really like that touchpoint with them," shared Tan.
From these, Tan and her team have grown to understand that flexibility is what riders value most and have thus built it into the rider model.
Chatting with riders when they deliver her food orders (about three times a week) provides another golden opportunity to obtain additional feedback, anonymously. And, just in case they recognise her, she makes sure she doesn't open the door in her pyjamas.
On the topic of rider welfare, Tan addresses a misconception the average consumer may have about delivery fees: "The delivery fee that the consumer sees doesn't reflect the fee we pay them, for Deliveroo at least. So we feel confident that they're paid well."
According to Tan, delivery fees are the top barrier to consumers ordering food delivery so the platform is always looking to make it more affordable with month-long promotions like S$1 delivery, which it did in April.
The company also offered a one-month free trial of its subscription programme, Deliveroo Plus, which is priced at S$16.90 for unlimited deliveries per month and has been around from day one.
It's a pretty unique proposition in the marketplace, said Tan.
"The competitors have had variations of such promotions but they usually have a lot of limitations like being only applicable to certain restaurants."
'COOKING IS MY MEDITATION'
It's a curious phenomenon, this cooking thing.
For some of us, slaving over a stove is more stressful than it's worth. For others like Tan, it's a way to destress from the pressures of a job she describes as "intense".
"There's just something relaxing about chopping, stirring and watching something come together. I don't like yoga so cooking is my meditation; it's therapeutic," she mused.
You will find Tan in the kitchen up to five nights a week and her impressive repertoire includes "a very good but healthy" version of char kway teow – without lard – but with lup cheong and the works along with other Asian signatures like chicken rice, which she cooked more of when she lived in London.
Outside the kitchen, you might find her queuing for the popular Hokkien mee and fried fish soup at Tiong Bahru Market. Or at her favourite foodie spots like Forty Hands cafe in Tiong Bahru, Wanton Seng's, Fotia, Pastabar and John's Pizzeria & Bakery in Alexandra for her "guilty pleasure": American-style pizzas.
"I don't like yoga so cooking is my meditation. There's just something relaxing about chopping, stirring and watching something come together. It's therapeutic."
Now that she can get the best of Asian fare right here in Singapore, Tan tends to cook more Arabic food these days.
"I enjoy cooking falafels and flatbreads and I do a very nice lamb meatballs in harissa sauce so it's quite spicy. It's a dish I basically ripped off a restaurant in London that I miss," she said.
Now how did the Australian citizen come to be able to order food in almost any language?
Well, when you and I were reading Harry Potter growing up, Tan was reading cookbooks. She's got about 60 of those and more in storage in London and at her family home in Melbourne.
"For me, it's about understanding the history and the stories of how different types of cuisines developed. I've had that curiosity around why people eat what they eat and it's allowed me to understand different cultures through food over the last 30 years of my life.
"So if I understand enough about the cuisine, I'll have an informed view and be able to order food in most languages in most western markets," explained Tan, who also speaks a bit of Croatian and says her Mandarin qualifies just well enough to order food at hawker centres.
'I BOUGHT A BICYCLE LIKE EVERYBODY DID'
What's curiouser still, is how someone who loves food so much manages to stay so slim.
"During Circuit Breaker last year, I bought a bicycle like everybody did, so I'll put the bike in a Grab and go to East Coast Park and then ride 20- to 25km home on the weekends," said Tan.
In between, she does spin classes and reformer pilates to stretch her body out and help with posture. She also enjoys circuit class: "I like that element of not knowing what's coming; I like being able to turn up to a class and find out this is what we need to do for the next 45 minutes and the door is closed so I can't escape and just have to get on with it."
When classes were on hold, she would clock 5km to 7km runs in the mornings four to five times a week.
"I'd download The Economist podcast to stay on top of international news, politics and business and by the time I'm back home and start my day, I feel like I've already achieved something," Tan shared.
Staying fit and on top of business ought to make a good recipe necessary to chart the next chapter in Deliveroo's growth story. Just ask the CEO of any start-up enjoying a super growth trajectory right now.
"There's still huge potential for us and the impact of the IPO on the Singapore business is that it gives us more confidence to be able to go after the areas we want to grow in over the next couple of years."