American designer Tory Burch: 'I always want to help change the dynamic for women'
This intention has always defined her business. A growth narrative that transcends mere fashion, it's about how women can find success together when we empower one another and birth dynamic communities.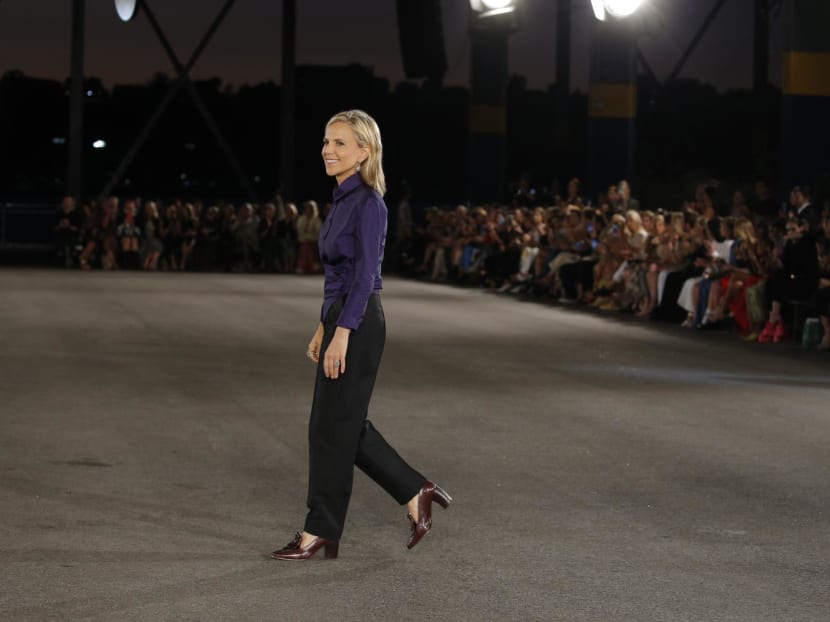 Growing up, Tory Burch, the founder and designer behind her eponymous American luxury fashion lifestyle brand, had no plans to be a designer. She shared: "I always was creative, and I loved art, and was an art history major; but I always wanted to give back to people… Women and children was where I wanted to help change the dynamic".
Speaking to CNA Luxury from her home in New York, she said that from the time she was very little, "creating positive change for women" was her early calling. This purpose guides her life. It's also the reason why her business even exists. Spoiler alert: It was never just about womenswear or stylish accessories.
Her vision was always to have a foundation for women to drive empowering initiatives to change their lives for the better. Building a global lifestyle brand – she started her company in 2004 – was just a means to get to her goal.  "I knew the foundation was my business plan and I knew that I had to have a certain amount of success financially, before I could start the foundation in 2009."
The go-getter designer will be in Singapore for the reveal of the brand's T-Monogram Pop Up at its Wisma Atria boutique. On from Apr 1 to Apr 16, it will feature handbags, shoes, and ready-to-wear pieces from her spring/summer 2023 collection. There is also the launch of the Mercer store concept at both its boutiques at Wisma Atria and The Shoppes, MBS, that reflects the evolved design aesthetic of the brand. Because Burch is once again, pushing dynamic change and reinventions, because they in turn will keep lifting the barriers for women to help them thrive.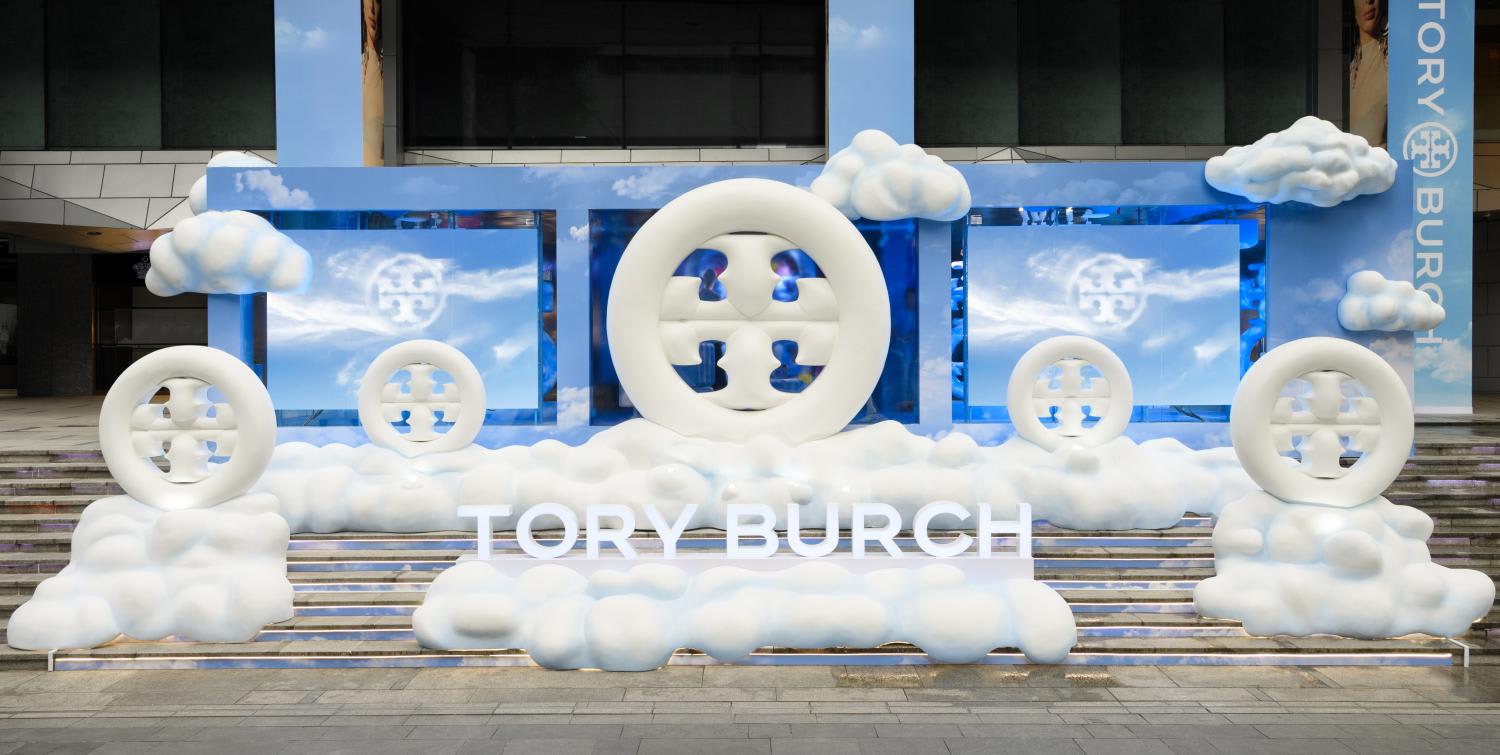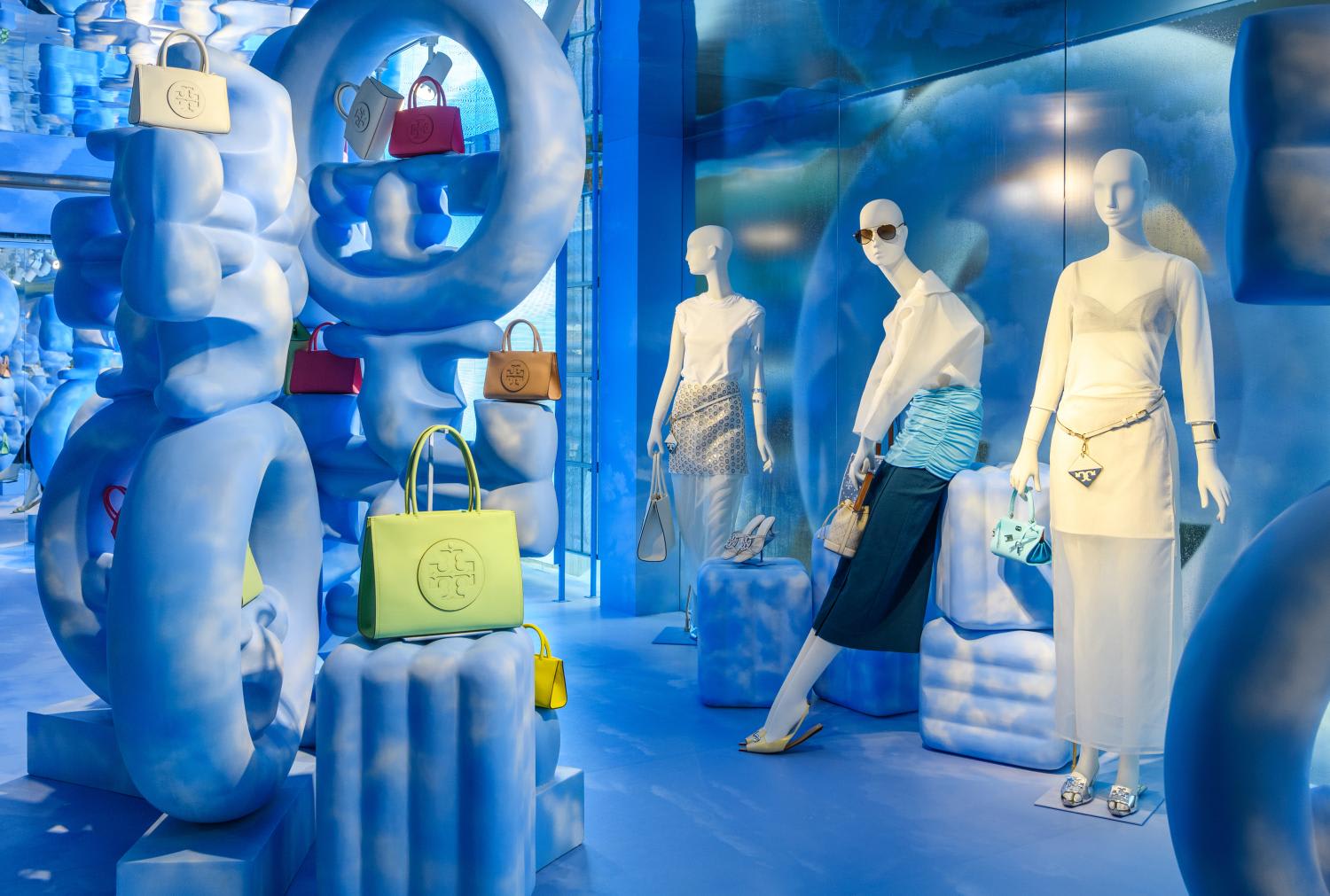 One such evolution is the Ella Bio bag, which riffs off the brand's classic Ella Tote, but is now done "in a really interesting 70 per cent plant-based fabric – a wonderful new initiative for us as we all start to think about more environmentally-friendly things, that is something we're definitely working on."
The first-ever plant-based leather alternative tote for the brand, the Ella Bio has an outer shell that is crafted in a bio-based, lightweight, and durable material derived from plant protein (in this case non-GMO soy grown in North America). "It is literally indestructible," she said of her new favourite bag from the collection.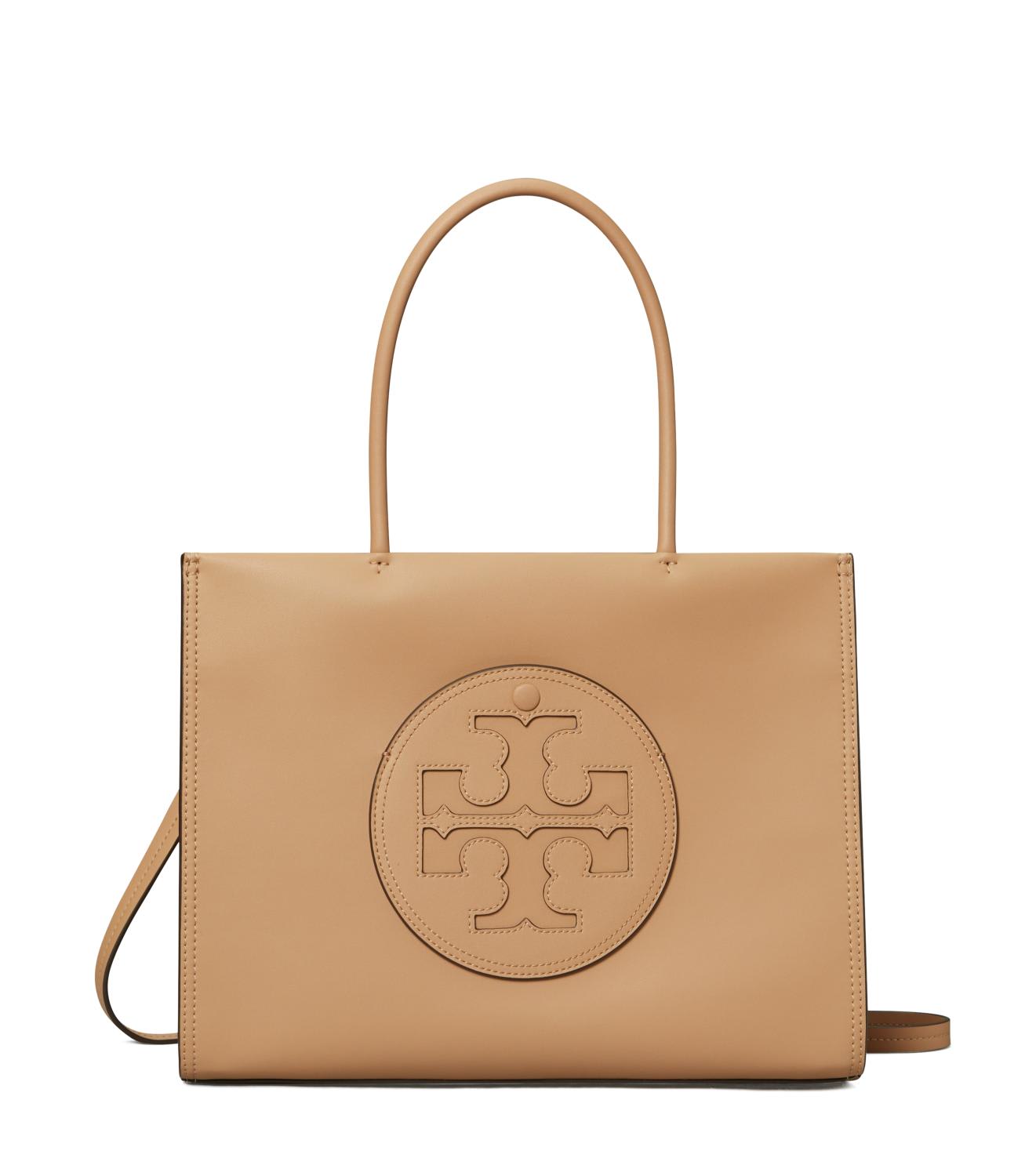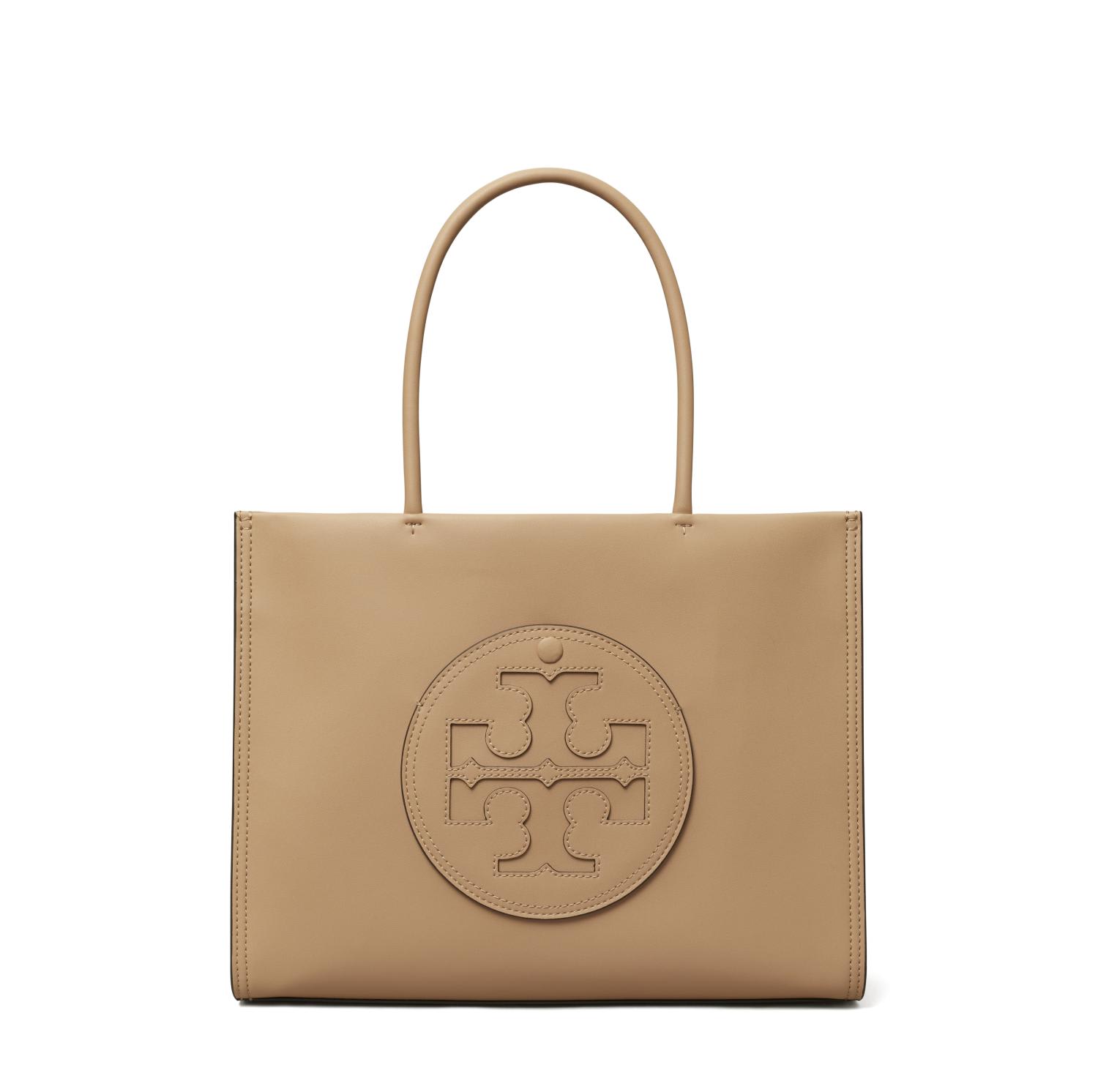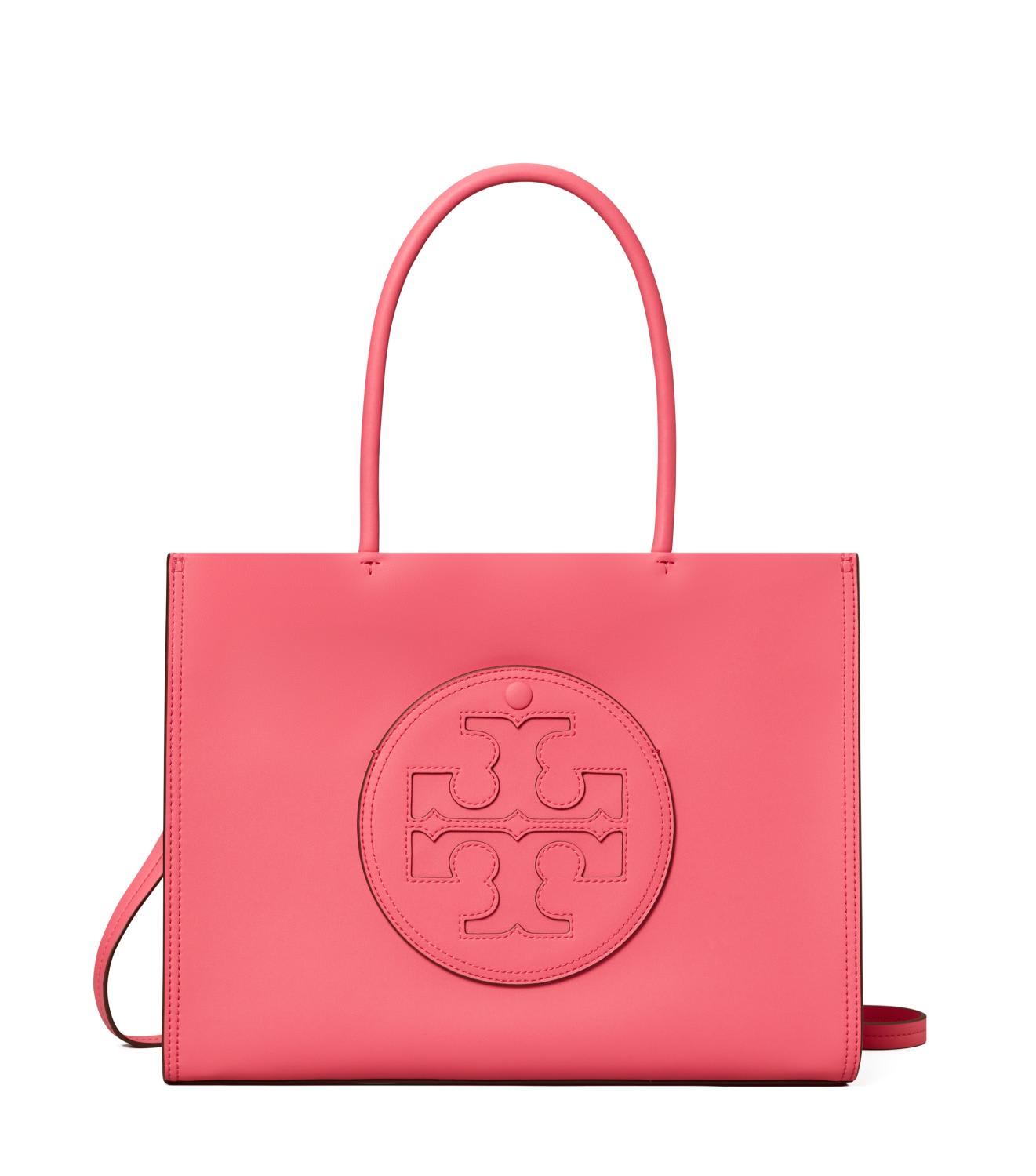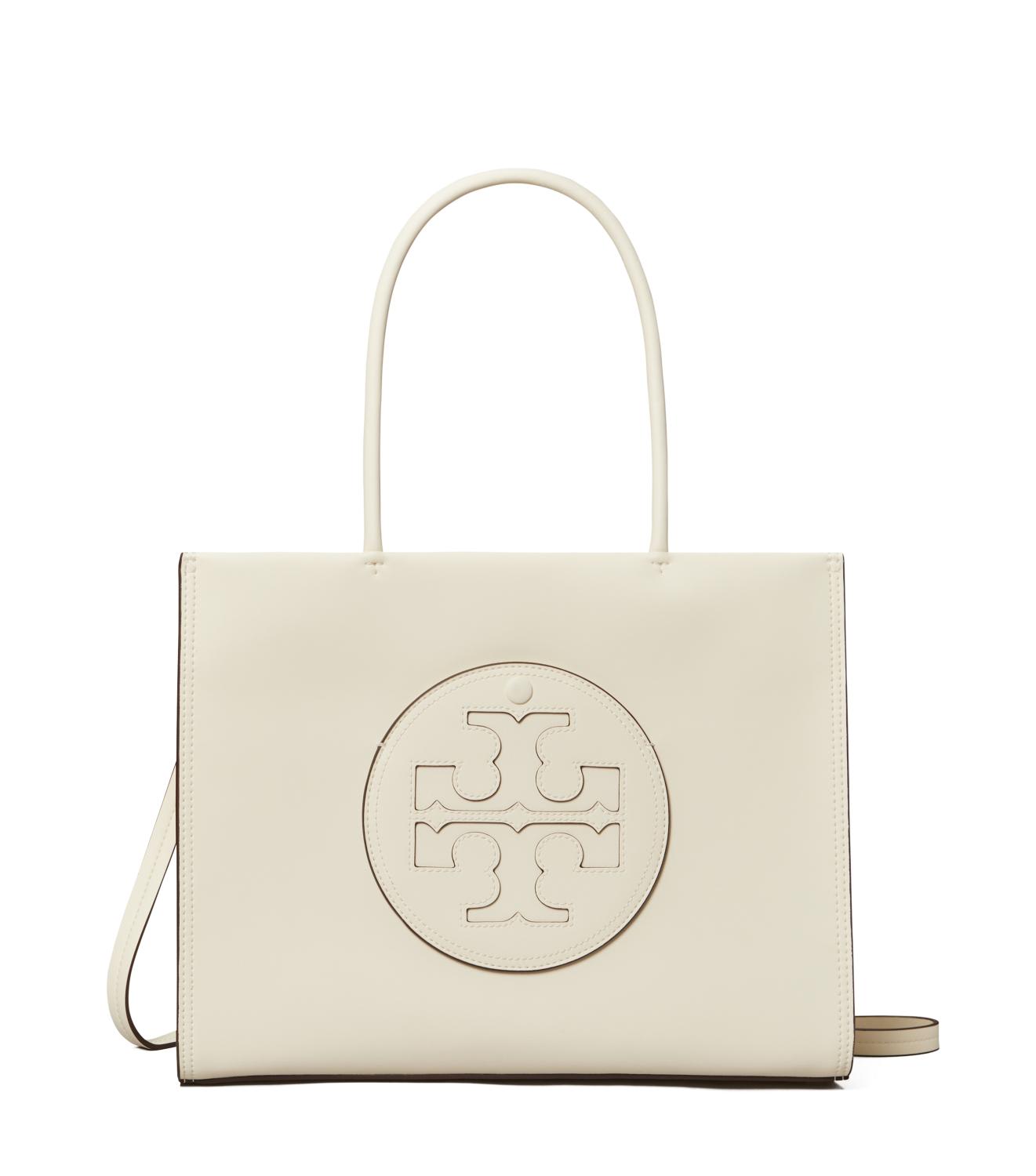 THE NEW MERCER STORE CONCEPT
Instore, there are also transformations at her boutiques in Wisma Atria and The Shoppes, MBS. The interiors now mirror the look of her Mercer flagship in downtown New York. She shared excitedly: "Mercer was also the most personal expression of me in a store design as well."
While she had worked on it for many years, it was also during COVID-19 that she had time to think about her Mercer store. As such, she wanted it to reflect her journey and creative evolution. 
For instance, Burch has an apiary and bees in Antigua, hence the honeycomb leitmotif that makes up the feature wall in her boutiques. There is the liberal use of rattan and wicker because she was "always raised amongst baskets and my mother was very interested in that."
Burch handpicked a lot of the objects found. There is an eclectic mix of materials, "it's the idea of having beautiful trees in a garden, it's the actual finishes, it's an oak floor that is broken with ceramics. It's so many different touches. Mercer was the starting point of where retail is going for us as well."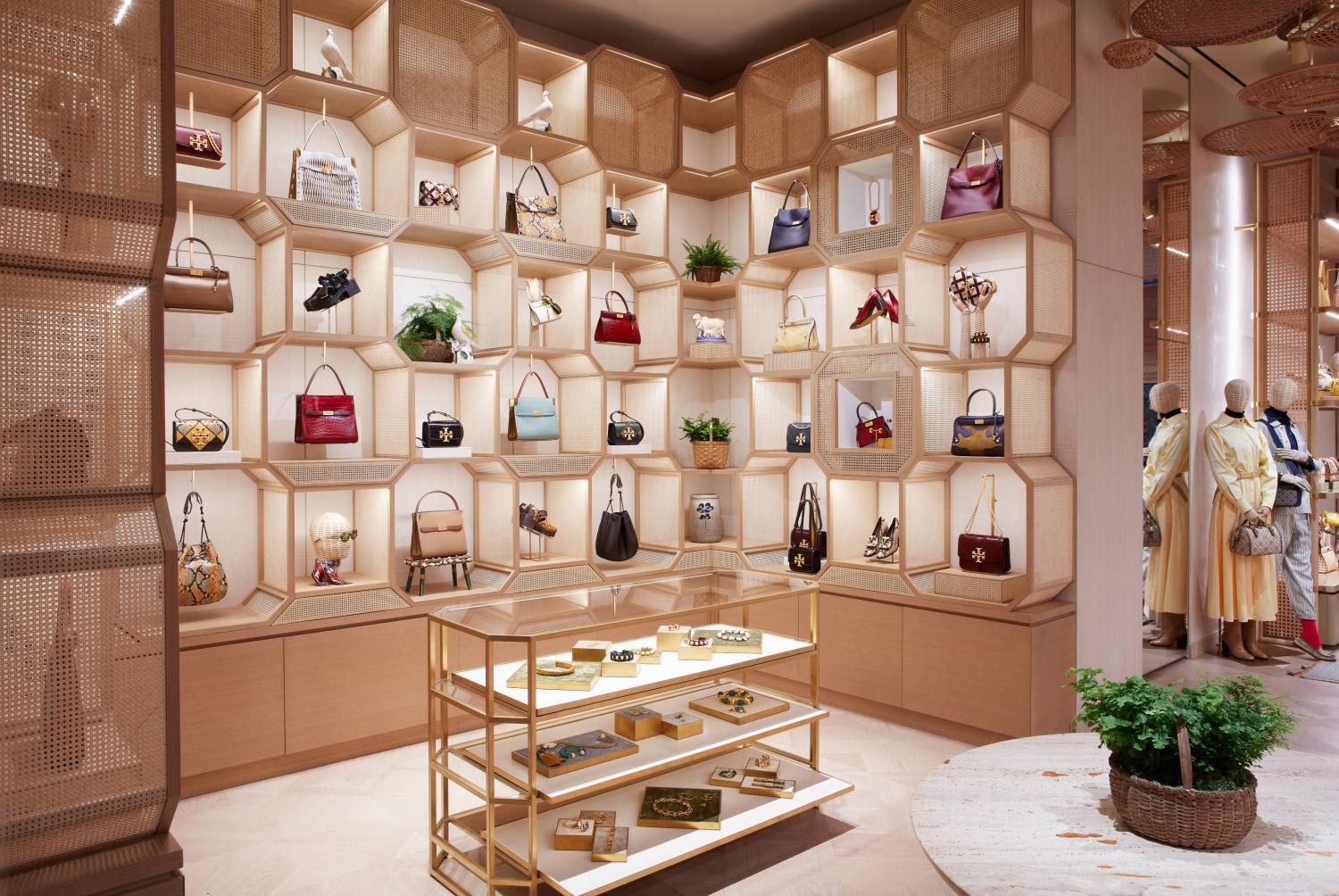 The store is also a gallery for another one of Burch's passions – highlighting women artists and their incredible gifts and talents. The brand has ongoing collaborations with ICP (International Centre of Photography) to showcase the work of female artists. In Singapore, the Wisma Atria boutique will carry the works of two female photographers, Rachel Cheng, and Yin Yang, both alums of ICP.
A BUSINESS OF HUMANITY
Burch is the Jamie Lee Curtis to every woman's inner Michelle Yeoh. She wants women to know that we grow together, and she's in your camp. But she's also a shrewd businesswoman. She understands what lends her cred to be invited to speak alongside politicians at conferences, to champion female empowerment and address systemic stereotypes that impose barriers for equality, is the success of her business. In 2020, Forbes magazine listed her as the 88th most powerful woman in the world. A self-made billionaire, her Tory Burch brand has an estimated value of US$1.5 billion (approximately S$2 billion).
That personal success means it's much easier for her to then drive the initiatives of the foundation to get financial institutions like Bank of America for example, to commit sizeable funds to provide women entrepreneurs with access to low-cost loans, fellowship programmes or mentoring support.  
For the non-profit Tory Burch Foundation to continue to advance female empowerment, so too must Tory Burch, the brand, evolve to keep being a successful business. She noted that the pandemic taught her a couple of lessons. "It reconfirmed that nothing is a given, things can change at any minute, and it reconfirmed how important it is to be agile, to be able to adapt and pivot."
These days, the designer leaves the running of the company to her husband, Pierre-Yves Roussel (he was the former chairman and CEO of LVMH), while she solely focuses on design and the creatives. It's a chapter that is an exciting evolution for her personally, and for her company.
FEMME CENTRIC
What makes the Tory Burch story so fascinating is the consistently strong femme energy that shapes every aspect of her life. Her role model is her mother: "I have a very strong mother who taught me a lot about women in history and the struggles they've had; and I just never understood how women were not equal to men." Even at that early age, she knew it was something she wanted to address. 
Her fashion business started in her kitchen (incidentally a room in the house that's typically considered a woman's domain) where she designed the clothes. At the time, Burch was a stay-home-mum, passing on the chance to run Loewe, to look after her three babies under the age of four. While it was a gig she loved, she also knew her career was important to her, and that she would return to work, at some point.  
There's the appeal of her fashion sensibilities that strikes an instant chord with many women. When she had her first New York Fashion Week show in 2011, US Vogue gave her a glowing review. She was heralded for "brilliantly flying the flag for sparkling newness without forgetting that great clothes should feel joyful and uplifting without being entirely devoid of practicality."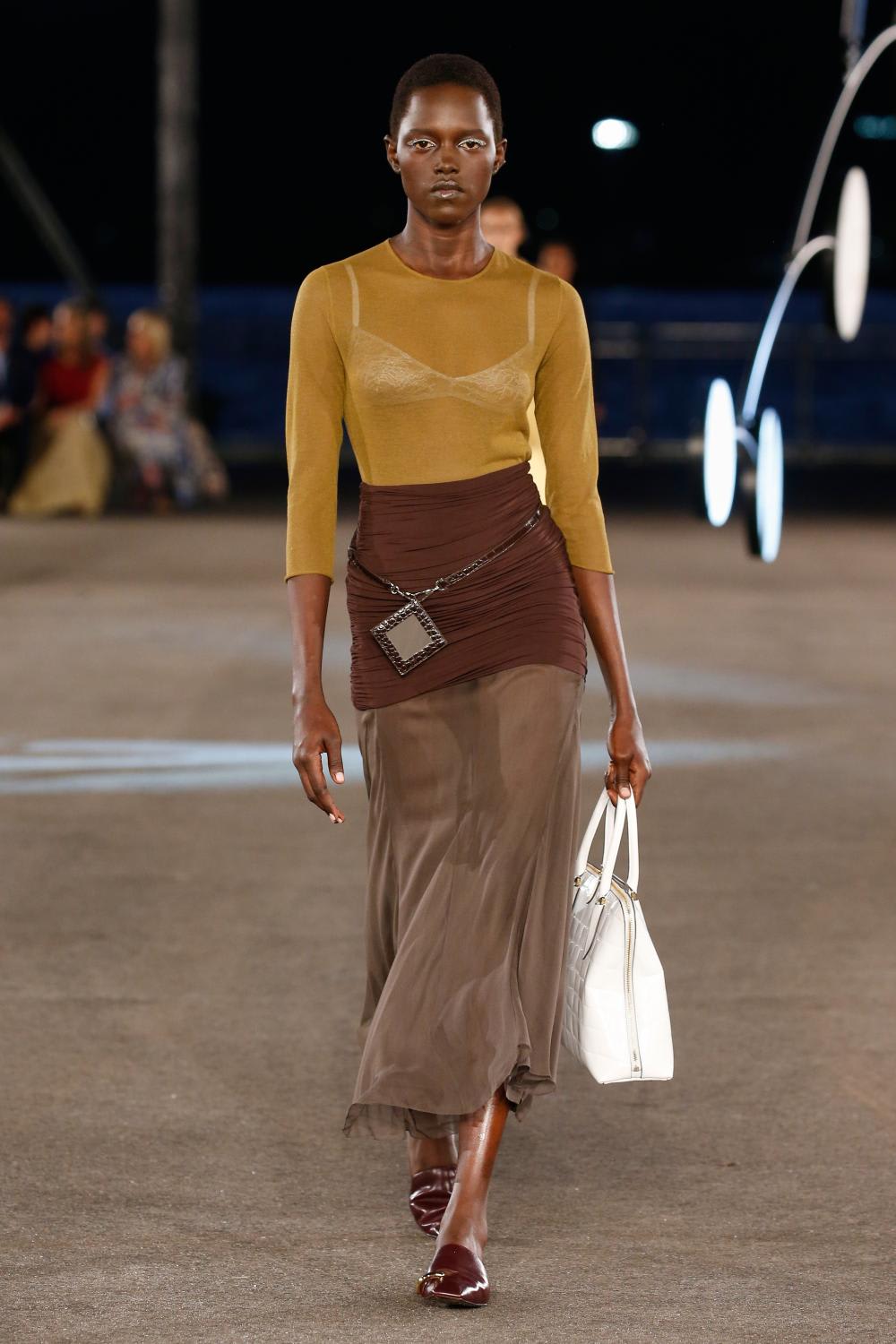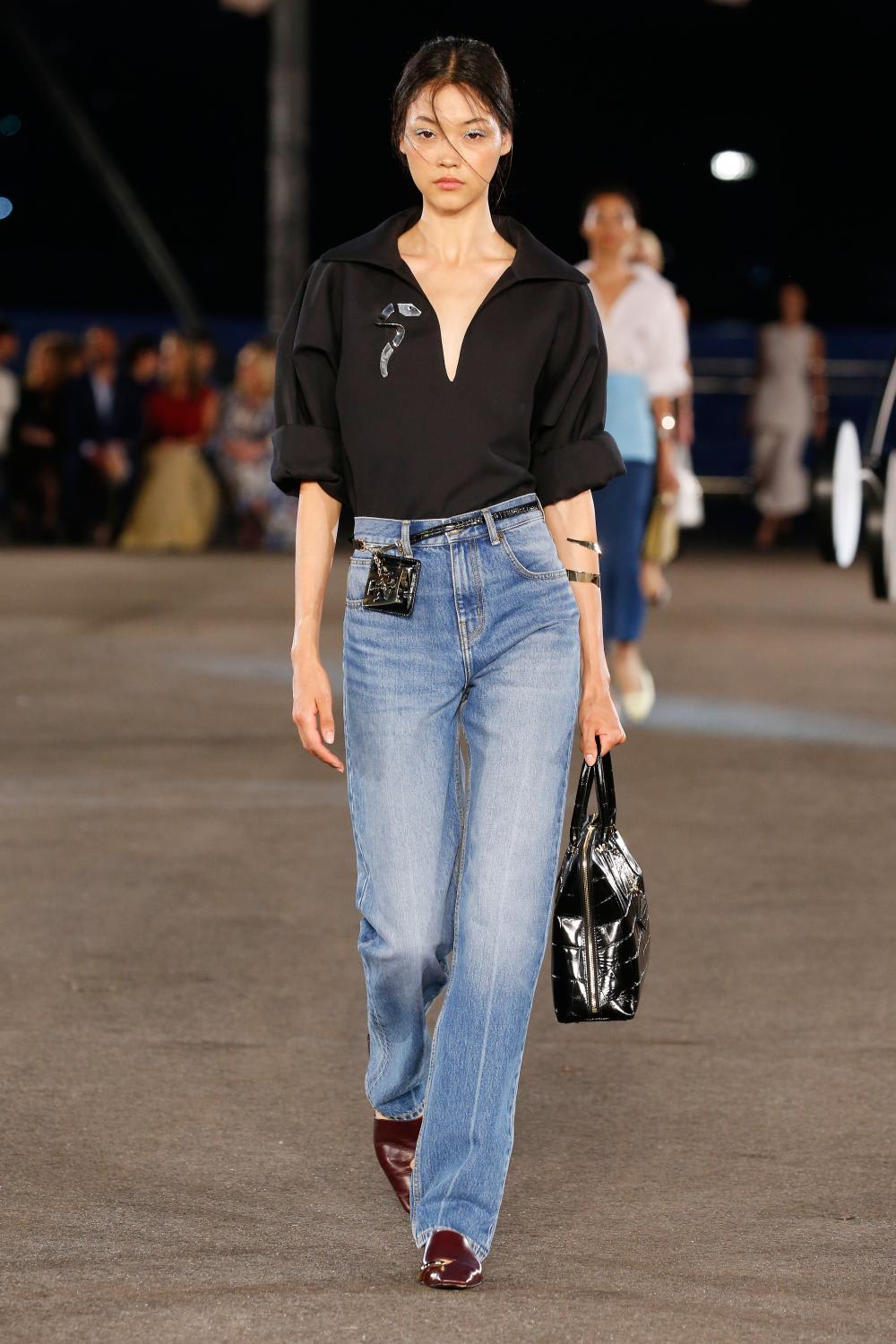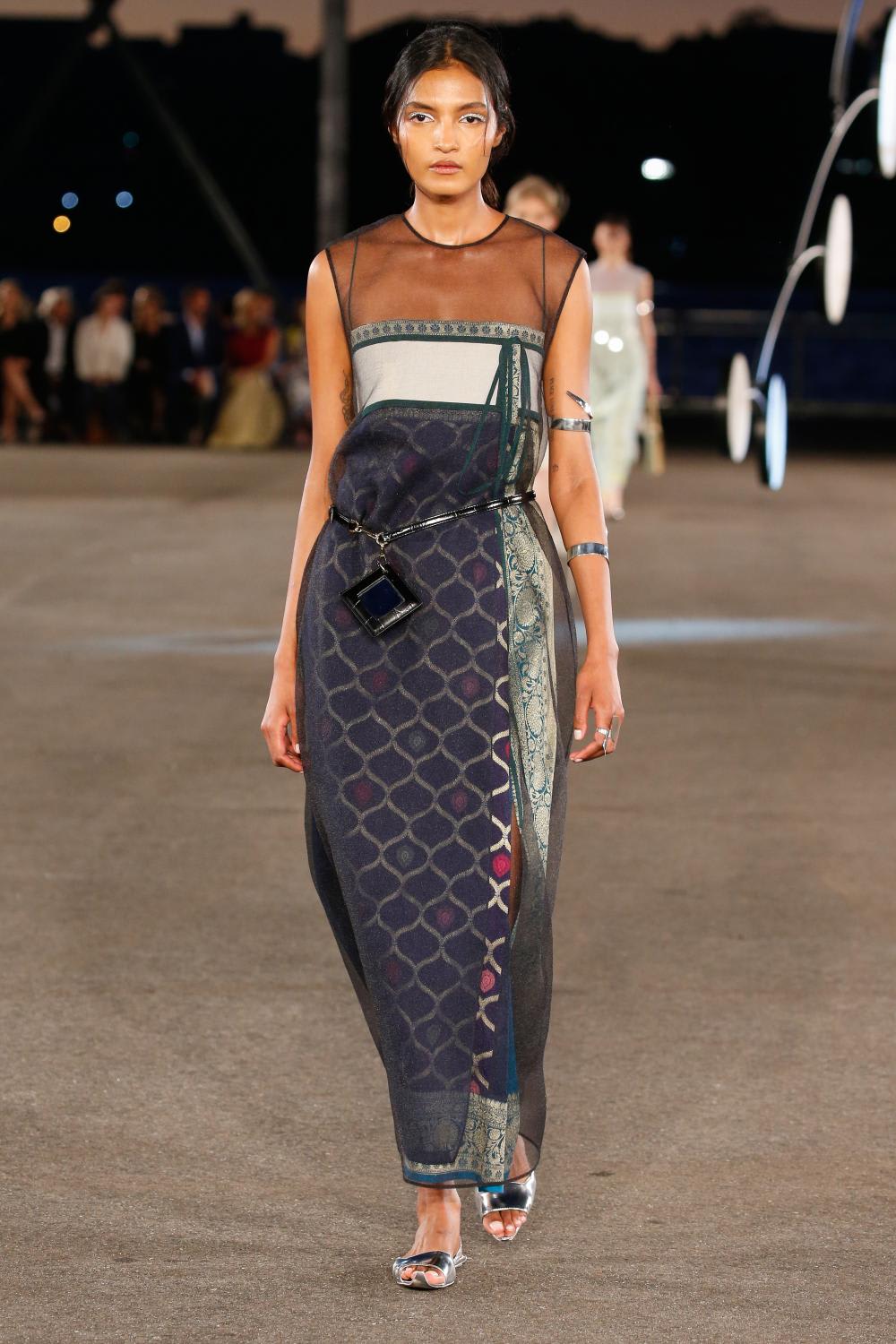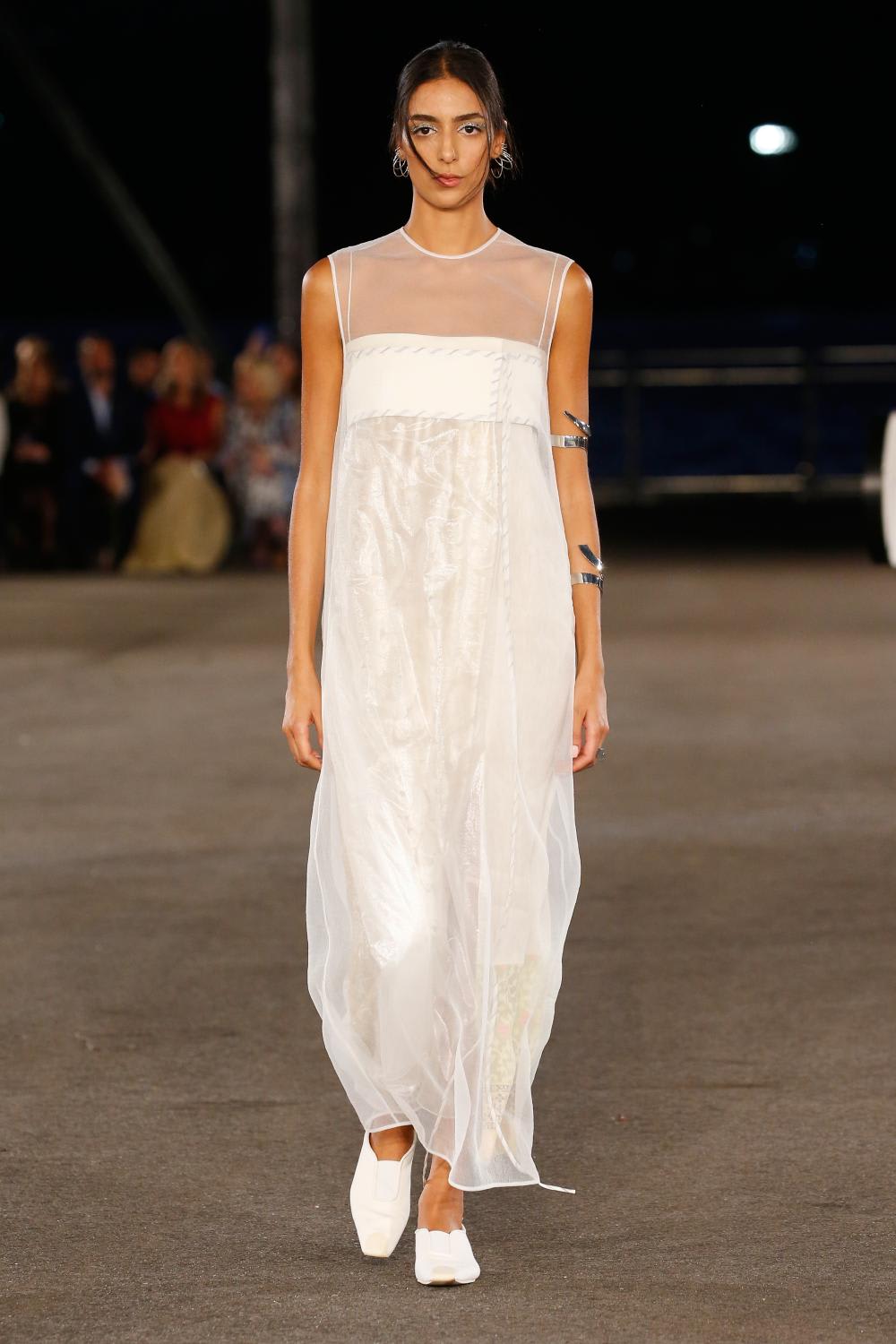 Whether it's her ballet flats, T-shirt dresses, effortless tunics, stylish shades or leather accessories, Tory Burch has become the go-to for women who desire modern sensibility that is also very chic. Or in the words of Burch herself: "Pieces with intention that are not too tricky, but also interesting enough to make you feel fashionable, current and interesting."
"I love being a woman designing for women. I also try to think about it from a balanced perspective – the pieces are timeless, that you can have for a very long time, but also interesting and certainly flattering. I want women to feel the most confident and most beautiful version of themselves. I think a lot about the body, form, and longevity," and now also about the environment, which she says emphatically, "is the future as well". 
CAPITAL, EDUCATION AND MENTORING
Of course, that dynamic femme energy is greatly apparent in the foundation that she champions, which centres around providing capital, education, and the mentoring of women entrepreneurs.
Burch takes pride that she had the conviction to keep talking about it and make it a very significant part of what her foundation does today. "When you look at moving the needle and impact and scale, we have had tremendous success with that," she said.
She elaborated: "From the different programmes that we offer – for now it's in North America, but one day I would like it to be global – in the US with Bank of America, we have now disbursed just close to 100 million dollars (about S$133 million) in low-interest loans to women entrepreneurs. We have a fellowship programme, which we do yearly, and we work with over 250 fellows and its workshops, networking, and education and it's grants for their education."
One statistic she's proud of: "With 28 per cent of fellows we work with, their businesses have reached one million dollars (about S$1.3 million) in revenue, when we see that we see a very sustainable business." One business she added, has reached revenues of 30 million dollars (about S$39 million). 
It's even more exciting to see these extraordinary women come into their own, especially when many of them are single mums; some have one or two extra jobs to help them get by.
THE POWER OF TRANSFORMATION
Women, she feels, are tenacious, strong and have conviction. The other amazing bit: They prove what a great investment they are. Not only do they invest in their families and communities, they also pay back their loans at a 98 per cent rate," she shared proudly.
A business that has reached a revenue of one million dollars shows longevity, and they see women hiring more and more people. That's the goal. She said: "A lot of small businesses are one, two or three people. But we want to build these businesses and get them hiring more and more people."
Peer-to-peer mentoring and peer-to-peer communities can be transformative, she stresses. Because regardless of the type of business, many of them experience the same challenges. And that forges community, where female entrepreneurs are ready to help each other, and use each other's business, for example ordering food from one another, or products like weighted blankets. It's this mutual support and word-of-mouth that help to build businesses.  
THE STRUGGLE IS REAL
While inroads have been made, there are still many challenges for female entrepreneurs. She related: "In the US, women receive less than two per cent of venture capital, and even less as from last year – we are not moving in the right direction. Women have less access to financial advisors, and women are also responsible for taking care of their families and childcare – that's a big one."
That's why it is essential that women entrepreneurs get the funding through loans and grants, and have access to digital tools and resources, networking, and community. "We want to help create safe spaces for women to thrive. That is what we can help with," she emphasised.
FOCUS ON STRENGTHS
Burch feels strongly that women have a lot of strengths to capitalise on. "Women are multi-taskers, they get a lot done; they are tenacious, they have a get-it-done attitude, they are great investments –when women are empowered, economies are stronger, there is no question about that. They are taking care of more than themselves, they take care of their children and communities. They are visionary, collaborative, and long-term thinkers."
In her opinion, they also weather stress better and have grit and resilience – "when they get knocked down, they get back up. I could go on and on," she chuckled. 
One thing to keep in mind, she said is to "believe in yourself and your instincts. Think of negativity as noise. My parents used to say to me, 'everyone feels the same way on the inside, you just have to believe in yourself.' Have a unique idea and show people your passion and be vulnerable."
Confidence too will sell your ideas better – "knowing your stuff, if you know what you're talking about, that's the most important," she stressed.
Age should never be a factor to hold you back. "It's such a ridiculous way of thinking that is old-fashioned. Women spend their lives reinventing themselves. I hope they do, just as I have, and I hope that doesn't get related to age in any way, but throughout your life, not just in your 40s or 50s."
Her parting tip: Delve deep within to come up with your passions and strengths, what is so special about you, what you can offer that is different and what is going to set you apart.