This new co-working platform gives you access to multiple unique venues
Alex Storey, founder of DeskElate, tells CNA Luxury how his innovative co-working model will bring spaces and users together.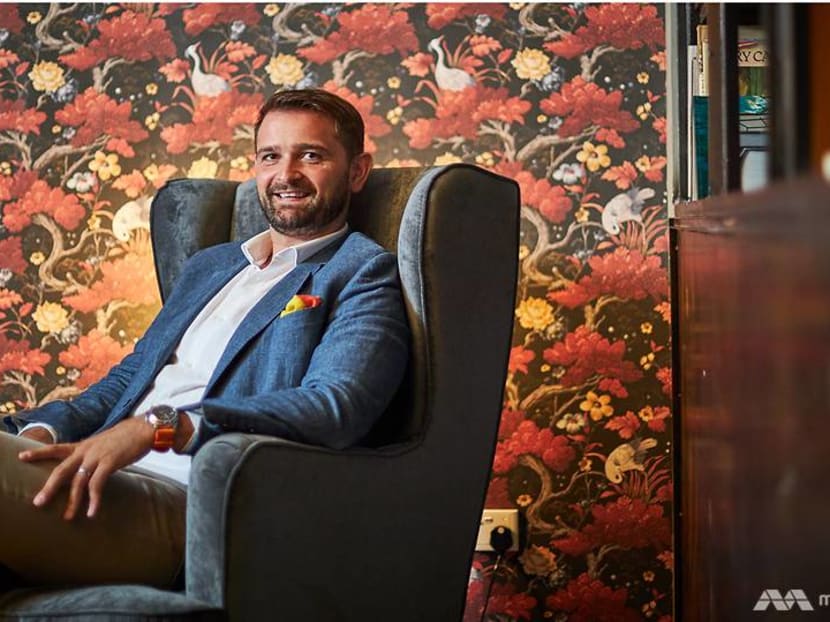 It's 1pm and you're having a lunch meeting with clients. You're seated in a restaurant that has a killer view of the city skyline. You wish you didn't have to return to the office after lunch, that you could just whip out your laptop or phablet and continue working from there. If only the restaurant didn't shut at 3pm.
4pm: Another meeting, this time at a swish co-working space where your client is a member. It's got an in-house cafe and rooftop area for post-work drinks. You suddenly harbour thoughts of signing up – until you do the mental math. Why fork out a subscription fee for a workspace you may only end up using once in the next six months?
Well, a new service provider launching in August aims to solve such frustrations. Called DeskElate, the platform promises to give members access to a variety of workspaces, including venues that weren't even conceived as such in the first place.
"DeskElate is a subscription-based service where our members are given access to very beautiful, design-centric, handpicked spaces in Singapore," founder Alex Storey told CNA Luxury. "Some of those will be co-working spaces, members' clubs, restaurants that are under-utilised during the day, bars, ateliers, retailers… it could be anything."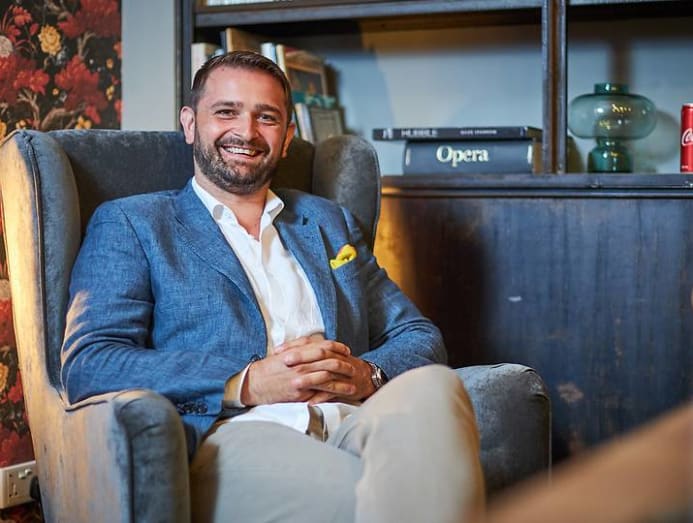 Storey plans to have 10 venues confirmed at launch, and 20 to 30 by the end of the year. As of Jul 10, four venues have come on board: Three co-working spaces – Cocoon at Design Orchard; Crane Club at The Herencia in Kim Yam Road; The Co. in Duxton – and a photography studio, Raw, in Mount Emily.
Pricing will be "around the S$200 a month" mark – "less than half the price of a normal hot desk", with no sign-up fee and the option of a monthly, quarterly or annual subscription. "A lot of customers don't want to commit to just one spot, and they don't want to pay for five or 10 subscriptions to get different spots," added Storey. "So there's a big opportunity for people to pay a [regular] fee to get access to all those different areas."
DeskElate's target audience: Entrepreneurs, freelancers and independent workers who are attracted by the convenience of having access to multiple sites, as well as the allure of exclusive and changing venues. Storey shared that he's also speaking to forward-thinking companies looking to reduce their office footprint, offer flexibility to their staff, and increase team efficiency. His goal is to attract around 600 members by 2020.
"We want people to be able to access spaces across Singapore, to suit their mood or where they are for the day. Research shows that there's no one single perfect workspace because it depends on our mood, the time of day, or the task you're trying to do," explained the British national and former Google executive, who spent a fair amount of time transiting in Singapore over the last decade thanks to stints in Shanghai and Sydney.
"I first came here in 2009, and in the last 10 years there's been a huge change. Obviously the volume of bars and restaurants has grown, but I think what's interesting is that things have become much more niche. There have been some fantastic individuals in Singapore who've been creating really quirky, interesting F&B or hospitality spaces. That lends itself to what we're trying to do."
The city's plethora of "stunning" spaces led Storey to realise that there was a huge inventory of under-utilised assets. For example, some restaurants have a second level or function room that could easily be transformed into a workspace. Ditto a conference room or lounge in a hotel. Dining establishments that shut between lunch and dinner services – typically between 3pm and 6pm – also present a prime opportunity.
Storey realised that he could create value for business owners and landlords by bringing those assets online. Not only would they be able to further monetise their existing assets, but they would also be able to engage with an entirely new customer base.
"It allows the venues to say, 'we don't want to turn into an office space entirely, but we're launching a new restaurant or exhibition, so we could use some exposure'," said Storey. Besides employers and employees, he is also reaching out to corporate giants such as Singapore Airlines, American Express and DBS Bank, who might be keen to offer access to these spaces to their top loyalty customers. Here his background in partnerships – he ran Google's partnerships division in Australia and New Zealand – comes in handy. 
One thing's for sure: Storey isn't trying to get every available space in central Singapore on his platform, nor is it his intention to simply reserve a few tables in a bar, restaurant or hotel lobby. "That's not a good user experience. They can just do that themselves. We want our users to know that every one of our spaces will be interesting, different, unique, and that a ton of thought has been put into how it's been put together."
For spaces that need to be fitted out, Storey explained that DeskElate will take on the burden to do so. And "if a venue is only open during certain hours, we'll work with that venue [for it] to be open from 9am to 5pm, for example. We'll staff it, make sure the wi-fi is set up, have coffee/tea facilities, make sure the sound levels are appropriate etc." The spaces will have DeskElate staff provide meet-and-greet services, sign members in, attend to any potential problem, and give basic concierge-type assistance.
"As we understand more about what the workplace does for us as individuals, it becomes easier to measure the impact of… where people spend eight, 10, 12 hours a day," said Storey. "I think the environment does have a specific impact on your mood, productivity etc. We're trying to help people be happier in nice spaces. The spaces are there; we're just bringing spaces and users together."