First look: Desmond Tan conquers Milan and Paris Men's Fashion Week
See all the looks from the actor's wardrobe at the fall/winter 2023 menswear shows.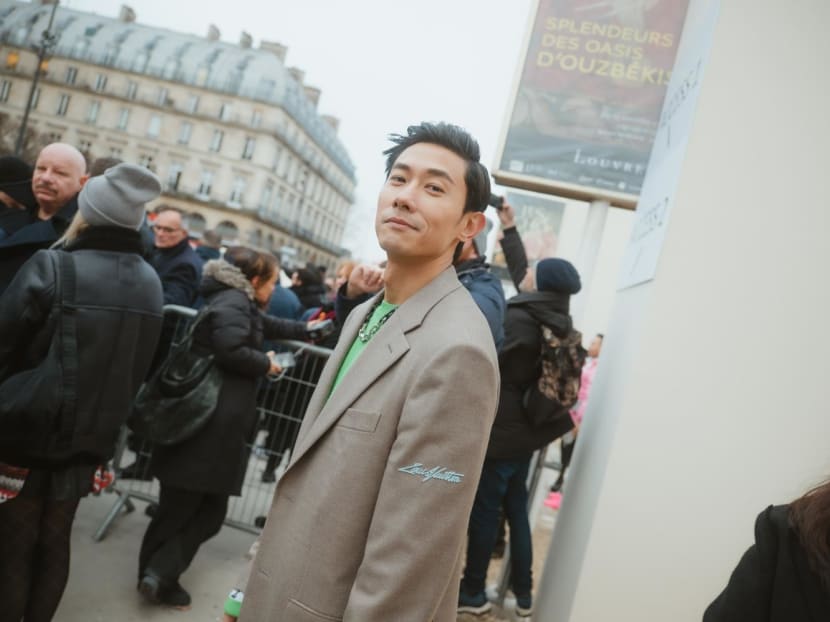 If you have been following Mediacorp actor Desmond Tan's Instagram, you'd have known by now that he's quite a chameleon when it comes to turning out looks. Whether dressed up or down, he never fails to experiment and push the boundaries yet always looking effortlessly dashing.
"Life is too short to be boring, keep exploring and have fun," he said when asked what's his style philosophy. "Wear it and own it, don't let the outfit 'eat you up'."
He continued: "Over the years, I realised I constantly break from the mainstream conservative style and put exciting elements into my styling. Change is the only constant for me when it comes to fashion. In fact, I think this is actually reflected on my menswear label, ATZU, which I founded with my friends years ago. We focused on two lines, the mainstream category and the more adventurous ones.
As we evolve through different phases in our lives, it's only natural our style choices reflect these changes. Over the years I think my style evolved with my mood and different life stages. It's fun to let fashion express the inner feelings outwardly."
His experimentation has certainly paid off because Tan is now at the fashion capitals of Milan and Paris at the invitation of the various luxury brands he has worked with over the years. "This is one trip that I've been looking forward to since the start of my fashion journey many years ago," he shared. "Maybe subconsciously I've been preparing for this trip all these while."
In fact, to prep for his maiden Fashion Week, he has been "keeping well physically and to be in the best state of mind", he shared. "I'm all ready and now I'm just going to go with the flow of what's going to happen ahead. I'm excited to experience this realised manifestation!"
So what are some of the shows he's most excited about? "I'm looking forward to all the shows actually because I've been working well with the brands for a long time and this will be the first time I'm embracing the collections in the flesh, at their home cities. I'm sure it'll be quite an experience!" he enthused.
Catch up on some of Desmond Tan's outfits from the fall/winter 2023 shows during Milan and Paris Fashion Week below.