The Dilmah drive: How Sri Lanka's king of Ceylon tea is keeping up with Gen Z tea drinkers
Dilmah Tea CEO Dilhan C Fernando is not afraid of adapting to the times to ensure that tea drinkers enjoy their drink just the way they like it.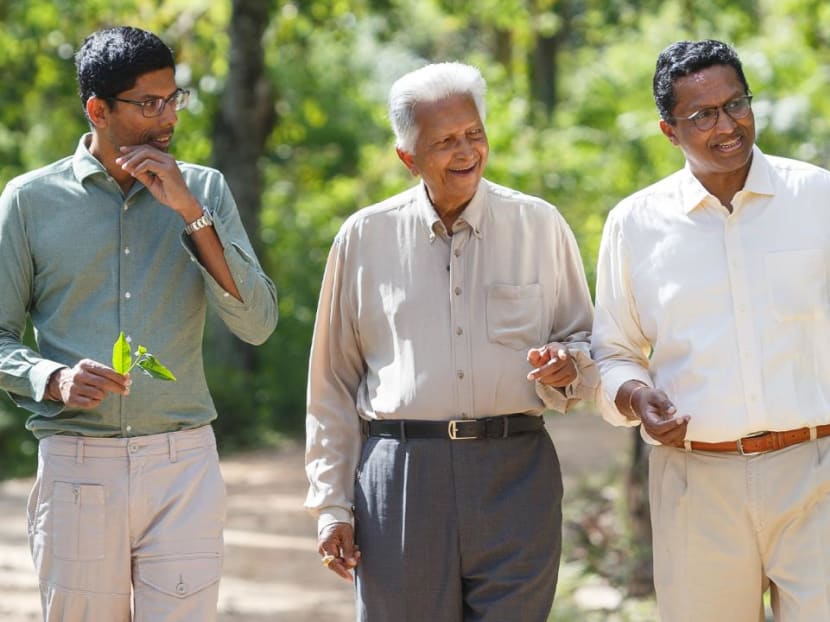 When Dilhan C Fernando, chief executive officer of Ceylon tea brand Dilmah, wishes to get an insight into the beverage drinking preferences of young people today, he looks no further than his own son.
The younger Fernando, 22, drinks his tea in many different ways. "My son will sometimes have a hot tea – he will take it pure and loves some of the artisanal single estate teas that we do. But he equally loves a tea cocktail and an iced tea," observed Fernando.
"So what we are seeing is that this generation is embracing tea but will make it entirely theirs whether it is with milk or spices and so on."
This willingness to experiment with different forms of tea has shaped the way he himself steers the company. "The principle is not to be defined by the past, but to look to new tastes, while always respecting the taste and the goodness in tea," said Fernando.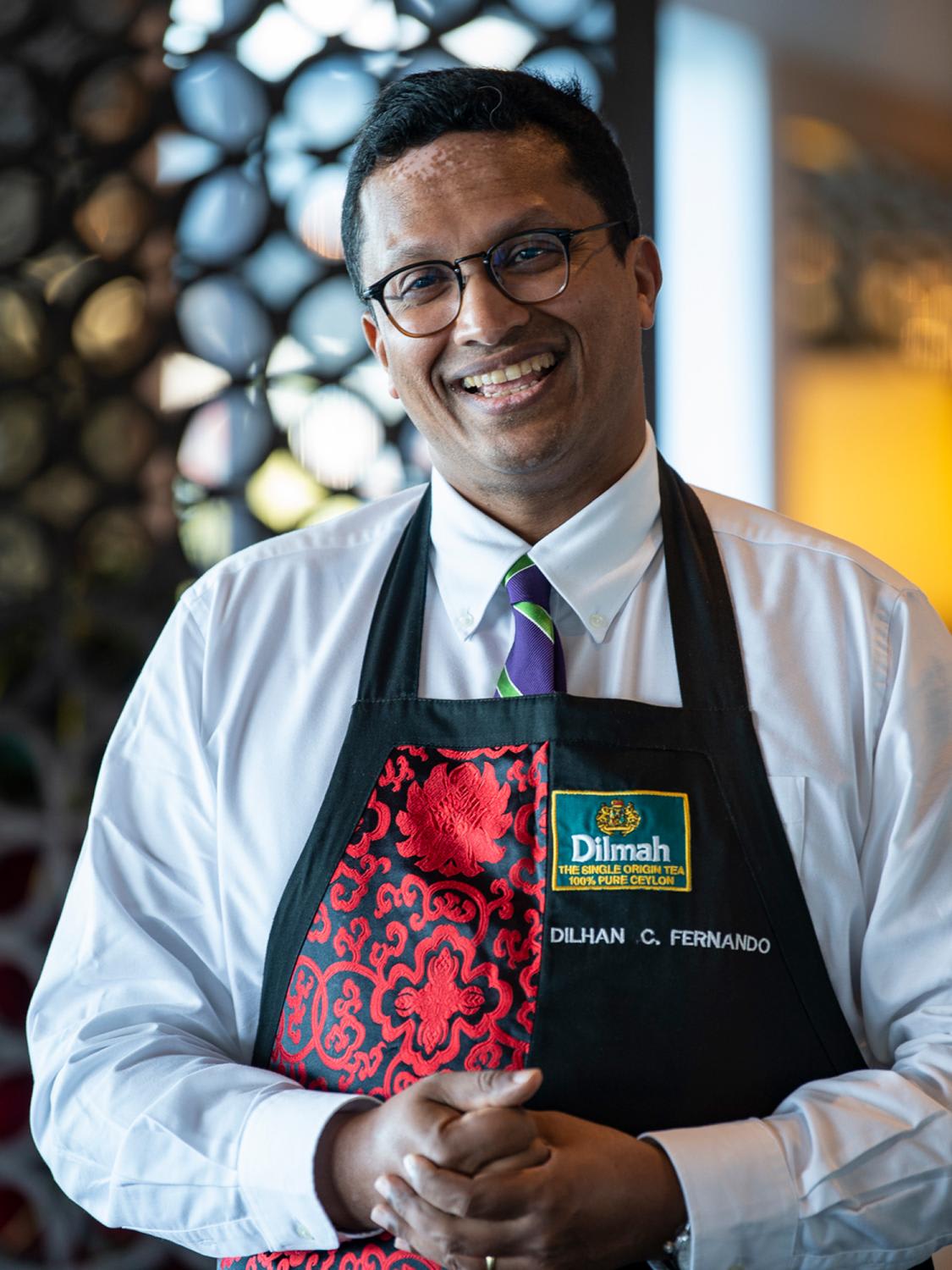 Tea is particularly rich in a type of antioxidant called polyphenols, which promotes youthful, glowing skin. Certainly, the 54-year-old, whose drink of choice naturally is tea, boasts a crease-free, smiling visage that makes him appear at least a decade younger.
"My father is 93 and he does not have a single wrinkle on his face, he looks fantastic," Fernando quipped.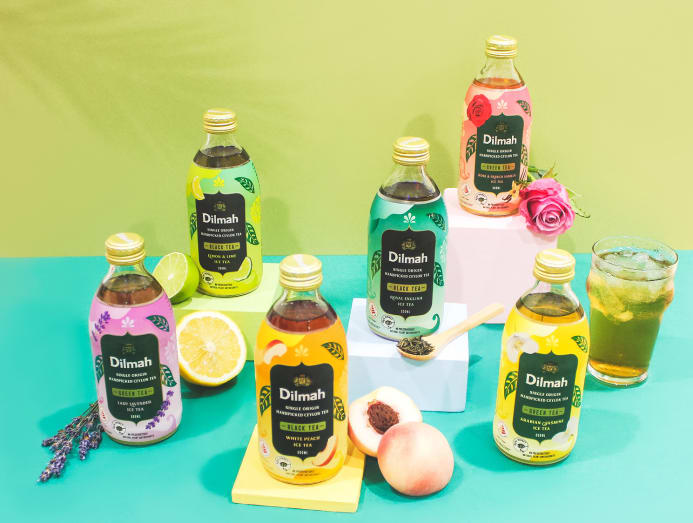 Besides trendy and convenient formulations for Gen Z and millennial tea drinkers, the Sri Lankan family-run tea company has also worked with bartenders and mixologists to create tea inspired cocktails and has previously launched a tea-inspired gin in Australia as well as two tea beers.
"It is critically important to market to the generation in which you live. You need to have the humility to understand and embrace their preferences rather than to feel threatened," he said.
This innovative spirit can be traced back to Fernando's father, Merrill J Fernando, who founded Dilmah in 1988, when he made history as the first producer-owned Ceylon tea brand which offered tea "picked, perfected and packed" at origin.
The founding of the brand is itself a culmination of a four decades-long quest by Merrill to revamp the tea industry, which he saw was headed towards commoditisation.
"My father was, in effect, the original disrupter because he was the first tea grower to overcome the economic colonialism that we still suffered with because our teas until the 1980s, were shipped in bulk to the United Kingdom, United States and so on," said Fernando.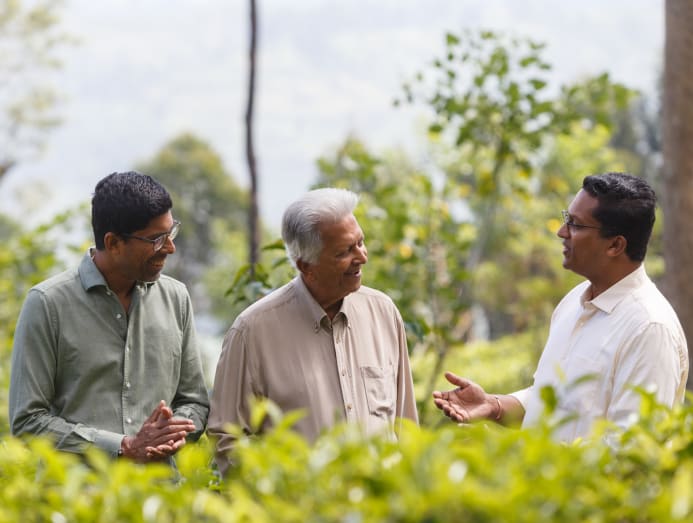 In the interest of tea drinkers and the crop that his country so lovingly produced, Merrill made it his lifelong purpose to pursue a more sustainable and ethical approach to the cultivation and production of tea by starting his own company. This would in turn ensure the sustainability and the security of Sri Lanka's workers.
"Dilmah is actually the world's first genuinely ethical tea that is offered to tea drinkers around the world directly by a tea grower," said Fernando.
The brand's ethical ethos is a legacy that he takes seriously. The company has a philanthropic arm, MJF Charitable Foundation, which works with underserved communities to invest in communities across Sri Lanka. To achieve this, the personal funds and assets of Merrill and his family, as well as a share of the revenue of the MJF group of companies are used to fund the work of the Foundation.
"When my father made the commitment to start a business that serves the community, he built it into the core of the business. His philosophy is different – we have to personally be involved with the charity to make sure we are efficient," he explained.
The Foundation not only works on initiatives that benefit the plantation workers and their families, such as estate housing projects for workers and child development centres that provide care and nutrition to plantation kids, there are also programmes to support entrepreneurs and scholarships for students.
They typically work on 200 to 300 projects a year and have at least 6,000 people engaging with the work of the Foundation every day, he said.
"Success is not an entitlement, it is very much a blessing and this comes with the obligation to share," he said.
During the years of the pandemic, the business, like many others around the world, was hard hit as the hospitality industry was decimated, affecting Dilmah's collaborations with airlines and airline catering groups. But the board, together with Merrill, has "incredible clarity".
"From the plantation workers and up, no one would be let go and no one would suffer salary or benefit reduction," said Fernando, on how Dilmah invested its reserves into its employees. From ensuring that families had enough food if they needed to go into quarantine to addressing mental health issues, the team did as much as they could to get through the two years.
And now that the world is stepping out from the shadow of the pandemic, Fernando says the company is raring to continue with business as usual. "It has strengthened our workers' commitment and now they stand with us as we work towards emerging," he said. At the same time, Dilmah has also built up capabilities to work towards being a zero emissions company such as via agroforestry initiatives.
In another aspect of continuity, Fernando, who joined the family business in 1991, is now also looking to slowly but surely hand over the reins to his own son when the time is right. He told us with obvious delight that the young man, who is in his final year of university, has just joined the company – and made it clear that he wanted to "start from the bottom".
It is a reminder of his own beginnings and how he worked his way up the business ladder under the watchful eye of his own father after returning to Sri Lanka following ten years of education in the United Kingdom. "I returned with my degree and qualifications and my father's immediate response was, 'well done, now put that in a file and get down to the factory'," he recalled with a chuckle.
"It was the best education I could get in terms of understanding the herb, the soil and the art of tasting because with tea it is about the texture, the terroir," said Fernando. It was only four years ago that he was appointed as CEO of Dilmah, which to him is a "wonderful thing".
He said: "In a family business there should never be any sense of entitlement because there are so many people who depend on what you do for their families and their survival."