Did you know there is a Singapore connection behind Dior's recent Mexico-inspired cruise collection?
Circe Henestrosa, head of the school of fashion, Lasalle College of the Arts played a key role in the creation of this wanderlust worthy extravaganza.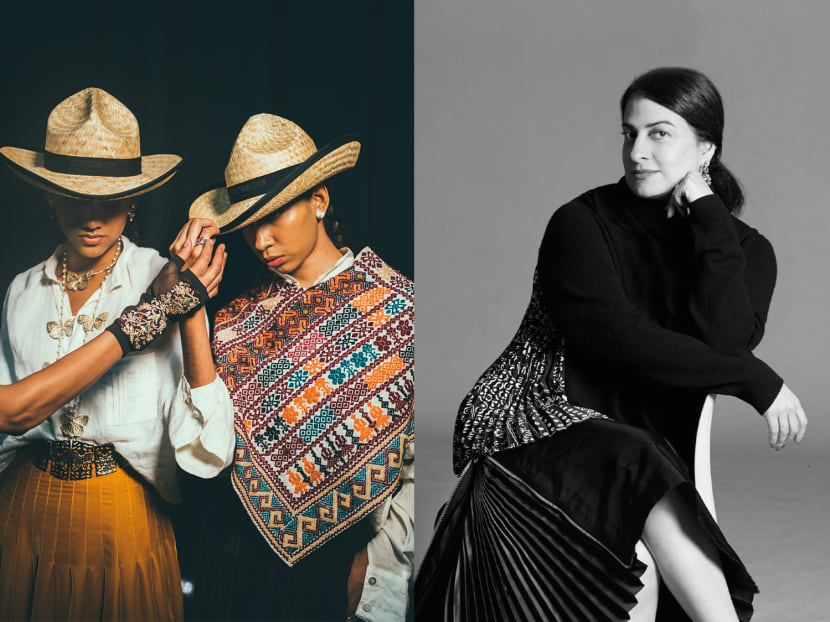 For fashion fanatics, the annual cruise or resort fashion show season is a great way to indulge in a bout of wanderlust. After all, these collections, which are launched between the fall/winter and spring/summer collections, were traditionally designed for the well-heeled to stock up on a fresh wardrobe ahead of their vacations.
This year in particular, perhaps fuelled by the global thirst for revenge travel, has been a bonanza with top brands like Gucci showing in Seoul, Chanel in Los Angeles and Dior in Mexico City.
Besides adding these destinations to your travel bucket list (and lust-worthy fashion items to your shopping cart), did you know that one of Singapore's key fashion educators actually played an important role in the creation of one of the most raved-about shows this season ‒ Dior's Cruise 2024 collection in Mexico?
Meet Circe Henestrosa, head of the school of fashion at Lasalle College of the Arts and a fashion curator by training. She had curated the groundbreaking 2012 exhibition Appearances Can Be Deceiving: The Dresses of Frida Kahlo at The Frida Kahlo Museum in Mexico, which featured personal items from the wardrobe of the iconic Mexican artist after they were revealed to the public for the first time. Henestrosa then went on to co-curate blockbuster versions of this exhibition in the Victoria and Albert Museum in London and the Palais Galliera in Paris.
Next, enter the feminist-minded creative director of Dior, Maria Grazia Chiuri, who has been conjuring up collections inspired by different countries, including India, to shine the spotlight on local artisans. She had long admired Kahlo and had visited Henestrosa's exhibitions multiple times in different cities. "It was really something that affected me... because she used clothes to define herself... She mixed Mexican and European, but at the same time she maintained her personality. She was a genius," Chiuri told WWD. 
So when Chiuri contacted Henestrosa to consult on artisan collaborators for a Mexico and Kahlo-inspired cruise collection, it was an opportunity the latter knew she could not pass on.
"It was challenging because in Mexico we have 68 indigenous groups and a vast array of techniques. So my starting point was Frida's wardrobe where she had pieces from Puebla, Oaxaca and Chiapas ‒ these were the regions we would concentrate on," said Henestrosa, of the collaboration which spanned about three months.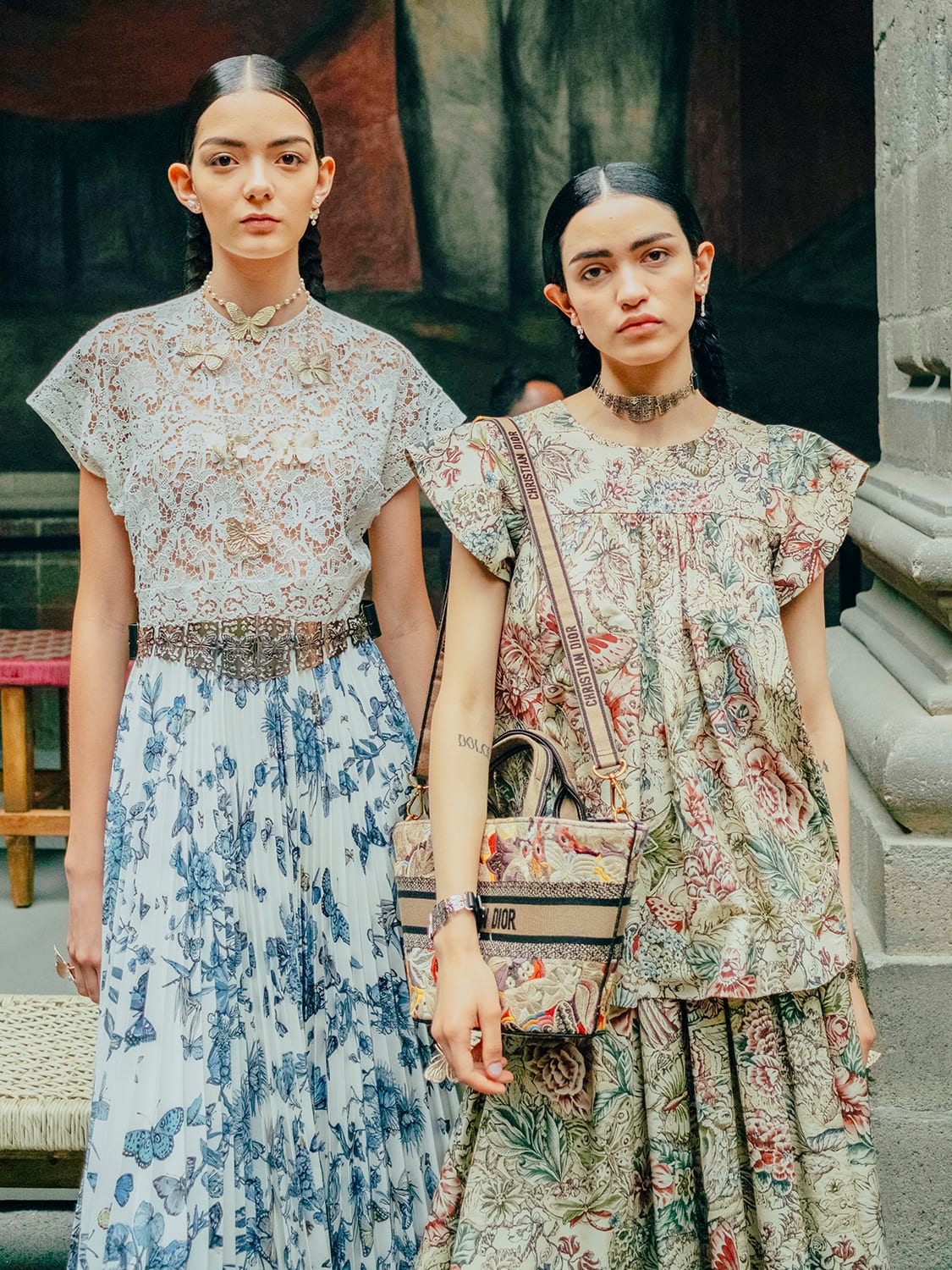 "What I did was to apply my curatorial skills to curate the textiles and techniques that would go into this collection. I identified artisans by means of the quality and the innovation in their own practice and research such as weaving techniques or embroidery and this gave me the opportunity to promote indigenous groups and rare techniques in this collaboration," she added.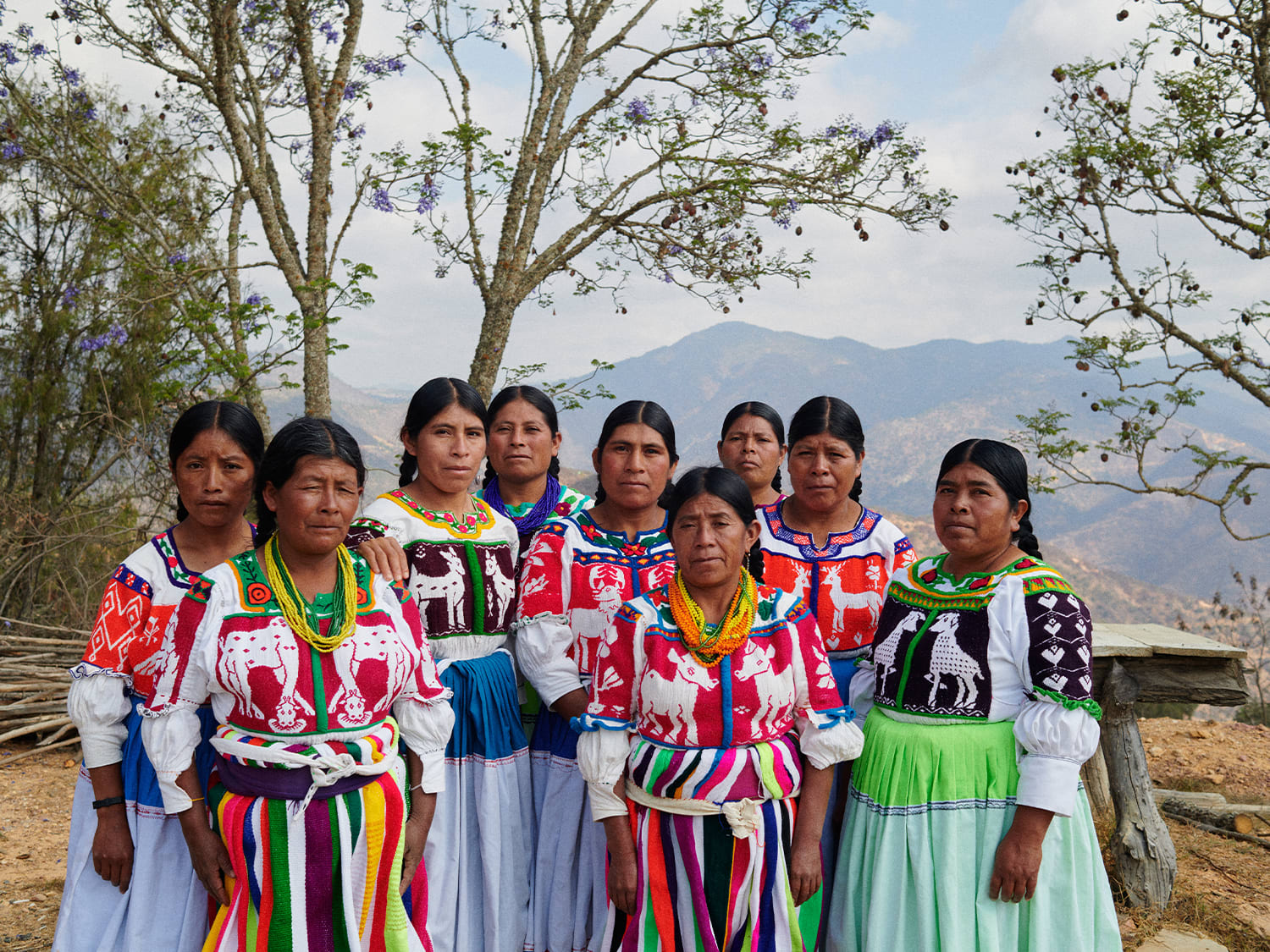 For instance, Narcy Morales, the founder of Rocinante Oaxaca works with women from the agrarian town of San Lucas Redencion, San Pablo Tijaltepec in Oaxaca who have an intricate embroidery technique called pleated pepenado. This complicated process, where the women work on the textile while walking around in groups, results in delicate embroidery on micro-pleated fabrics. These were used to craft patterned panels for a Dior Bar Jacket - a brand icon if there ever was one ‒ and a shirt.
"Maria Grazia respected the iconography of the women and applied it directly to the Bar Jacket," observed Henestrosa.
Another artisan the team worked with is Hilan Cruz Cruz, a 26-year-old Nahua weaver and social anthropology student from Puebla. He co-founded the Yolcentle Textile Workshop to teach traditional techniques to adults and children to ensure this tradition is not lost.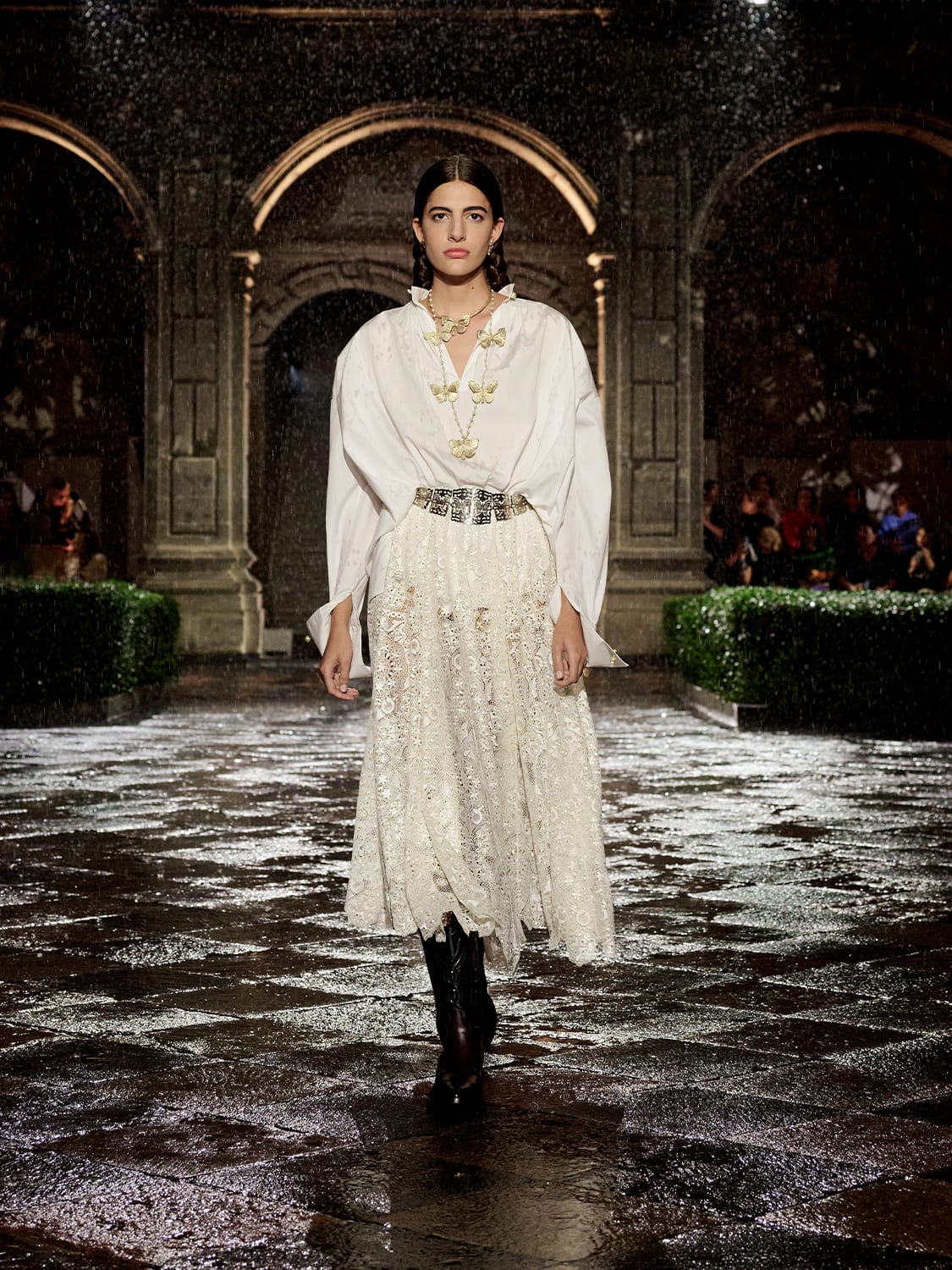 "In Mexico most of the weaving techniques are carried out by women but curiously enough I found Hilan who is doing this amazing work," said Henestrosa. Most of the white shirts for the Dior [Cruise] collection came from his workshop, as well as an embroidered poncho and several Puebla dresses that featured local fauna and fauna.
On a broader scale, this collaboration is significant because it could serve as a roadmap in how the work of artisans and indigenous communities can receive the due recognition they deserve. After all, the fashion industry has long been rife with instances of plagiarism and cultural appropriation, said Henestrosa.
"At the end of the day, this iconography belongs to the artisans, it is a collective intellectual property," said Henesetrosa. In 2022, the Mexican government issued a law to protect indigenous groups and their textile material culture, which could serve as a road map on how to collaborate with these groups, she added.
"It is an opportunity to demonstrate that this can be done with fair prices and fair trade and with respect, dialogue and collaboration. My role was to act as a bridge between Dior and the communities to ensure that this happens," she adds.
Additionally, this is an issue that has relevance in Southeast Asia, where there is also a very strong material and textile culture in this region ‒ think Indonesian and Malaysian batik fabrics, Thai silks or Vietnamese weaves.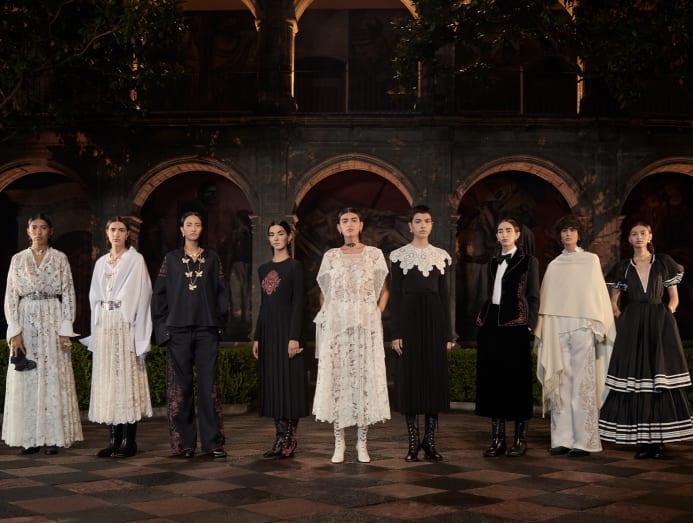 "Hopefully if the countries here adopt something similar to what Mexico has done with the law, then their indigenous groups will be protected and empowered to decide who they work with and who lend their iconography to. So it was very important for me to show that it can be done properly," said Henestrosa.
In addition, this in-depth experience with maison Dior has also enriched her other role as an educator to Singapore's young fashion students. "I love how Maria Grazia looks at historical pieces to understand how the embroideries were done before and how that can be translated into a contemporary practice. In the School of Fashion and because of my discipline as a curator, I train the students in understanding the objects and connecting the materiality and these stories in whatever they do whether it is a fashion shoot or an exhibition. For me, that is really important."