The man championing natural perfumes before it became a buzzword
Meet perfumer Douglas Little, who founded his company Heretic Parfum in 2010 with the idea of introducing small-batch, natural fragrances to the world.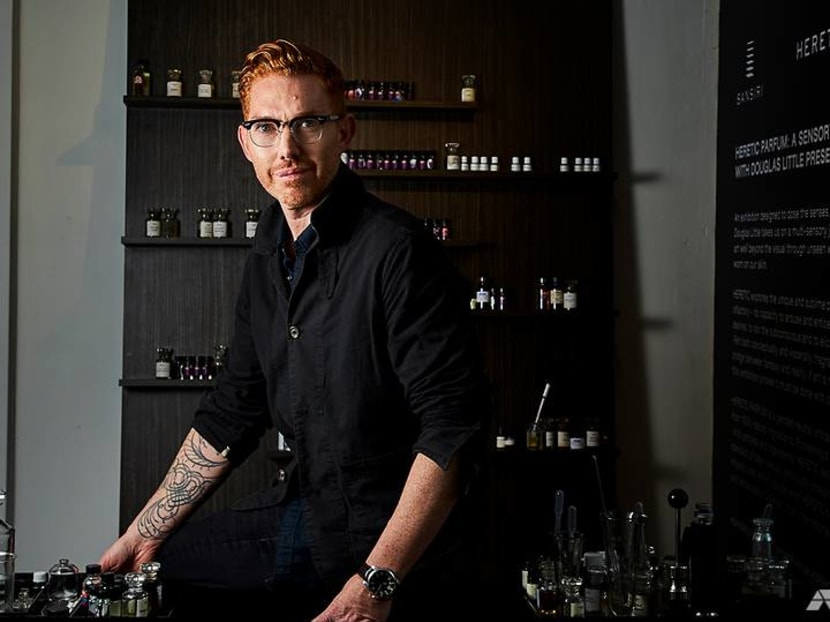 When a fragrance-industry veteran pointed out that Douglas Little's belief in a big future for natural perfumery will never be anything more than the work of heretics, he promptly trademarked the word "heretic" as the name for his new fragrance company. "The term means someone who has an opinion that's different from those of others, and this is so appropriate not only for myself, but also for the company," said Little.
That was in 2010, when Heretic Parfum began as an indie brand that produced small-batch natural fragrances – a time when such a product pretty much did not exist on the market. Now, the company has remained very much the same, eschewing commercial expansion for niche distribution channels that allowed customers to connect with the brand and its products more intimately.
Little, 42, is not new to the fragrance business when he started Heretic Parfum. The Los Angeles-based perfumer has had a fascination with scents since his early childhood, and even sold a line of fragrance oils – which he concocted himself – to his mother's friends at the tender age of 12.
After graduating from design school, he went on to do marketing for a large cosmetics firm, but subsequently followed his heart to Grasse in France, where he attended courses on perfumery. In 2003, he started his first fragrance company, D.L. & Co, which swiftly became a big success for its scented candles with an edgy Gothic sensibility. By 2009, he left and took a break before embarking on the next phase of his fragrance journey.
COMING CLEAN
At a pop-up fragrance atelier by Heretic Parfum in Siri House at Dempsey, where its scent collection has also recently been launched, CNA Luxury spoke to the man who had foreseen the emergence of the clean beauty movement a good decade ago.

Clean beauty has, of course, grown into a huge movement in recent years – if you haven't noticed yet, "paraben-free", "organic" and "all-natural" have become the new buzzwords in the industry, while awareness of toxic ingredients such as parabens and phthalates has become common knowledge for consumers.
Clean skincare and beauty products may have proliferated but natural perfumes are much less heard of and are still hard to come by. The reason for it is obvious: All fragrances contain a lot of alcohol – in fact, more than half of your perfume is alcohol and that proportion could be significantly higher depending on whether it is an eau de parfum, eau de toilette or cologne.
According to Little, as much as 99.9 per cent of all fragrance companies use SD40 alcohol, which is a denatured alcohol. "Denaturing means that they add a chemical to the alcohol so that you can't drink it – it's poisonous. But the problem with denaturing is that the chemical used to do it is very toxic to your body," he explained.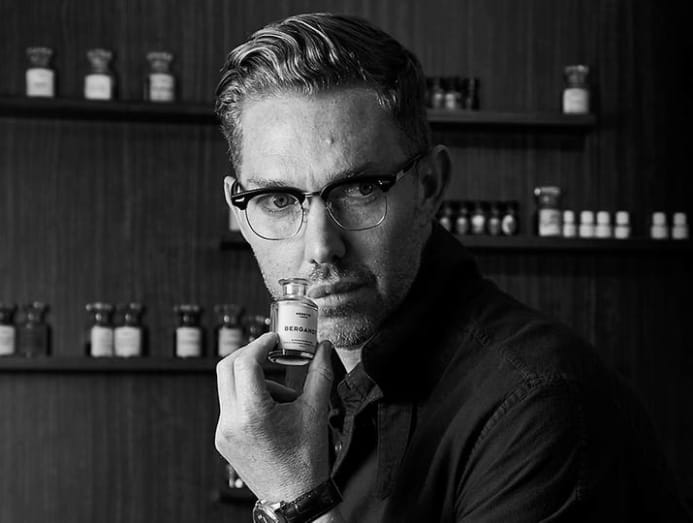 "The alcohol was a huge thing for me. It didn't make sense to put these extraordinary, quality perfume oils into a cheap synthetic alcohol. So that's when I started to look for something else," said Little.
The answer to this problem was sugarcane alcohol, which Little had to procure via an unusual chain. "It was challenging to acquire because it's non-denatured and the government thinks I'm buying it to sell to people to drink. In the end, I had to work with a factory that makes beverages – they were already buying this alcohol to make their product," he shared.
Interestingly, there were other benefits to be reaped from using sugarcane alcohol in his perfumes. "It has a slightly sweet aroma to it, so what's nice about this is that I'm starting with an aroma profile from the alcohol, then I start to build on that and create. It's working with nature in a very unusual manner – creating fragrances that are incredibly complex and dynamic, which you can never do by going the traditional way," he said.
ALL THINGS CONSIDERED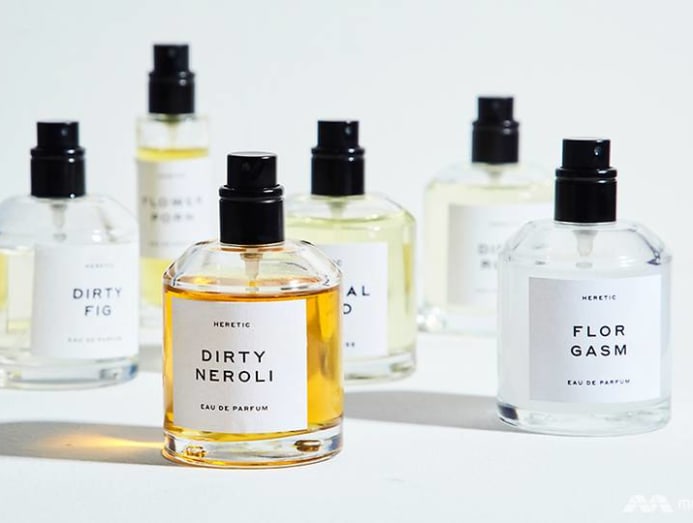 It's not just alcohol – there are plenty of other synthetic compounds in a typical perfume. You might not be aware of their existence though, because perfume companies are not required by law to disclose everything that goes into their product. Benzene, aldehydes, synthetic musks… the list runs long and may not be included in the ingredient list printed on the perfume packaging.
Little illustrates why synthetic materials are generally preferred by the vast majority of the fragrance industry: "With synthetic materials, which are made out of petrol, I can create some of the most beautiful fragrances – there's no limit. With naturals, there are limits. For example, it's very hard to achieve that beautiful, velvety white musk. Unfortunately, synthetic versions of musk are very dangerous – they are some of the most dangerous materials to work with. The natural version of musks don't quite have the same softness – they don't have the same allure; they have a natural edge to them."
"When you put on perfume, you tend to place it on your pulse points where your lymph nodes are located – it's something that most people forget about. You must know that synthetic fragrances are not only in perfume but also hand soap, body lotion, detergents, room fragrances and such. Of course, if you only put on perfume once a day, it might not be such a big problem, but if you take into consideration these other things, it's really not good for our health," he added.
Keen to try out a Heretic Parfum scent? Here's what you should know about how they differ from mass-produced synthetic perfumes. First of all, they are made in small batches – they are a little like wines in that each batch is unique from harvest to harvest, which makes them very unusual and individual.
Secondly, their aromatic profiles have a little edge to them. Little uses the word "dirty" to describe his contemporary scents – they smell a little wild in comparison to other fragrances. If you're a fan of complex scents and are tired of mass-market perfumes that can be found on every other person on the street, you'll surely find something to love from Douglas Little's collection of heretical perfumes.