This Singapore jewellery brand works with artisans with autism to create intricate beaded pieces
Stephanie Choo and Leon Toh founded jewellery label Eden+Elie to showcase modern hand beaded jewellery while supporting artisans with autism.
Stephanie Choo is on a mission to change perceptions about the differently abled – and she is doing it via her jewellery brand Eden+Elie.
An architect by training who holds a Master of Architecture from the University of California, Berkeley, Choo launched Eden+Elie in 2015 to bring together her passion for business, design and social impact.
"Having grown up in Singapore, I was exposed to beaded work in the local culture, especially the particular way we bead by using needle and thread, not as a form of embroidery but by stitching beads together and putting them around structures. I found a natural kinship in this because in architecture, we also design large scale structures by using component materials, so that really spoke to me," said Choo, who named the brand after her two children.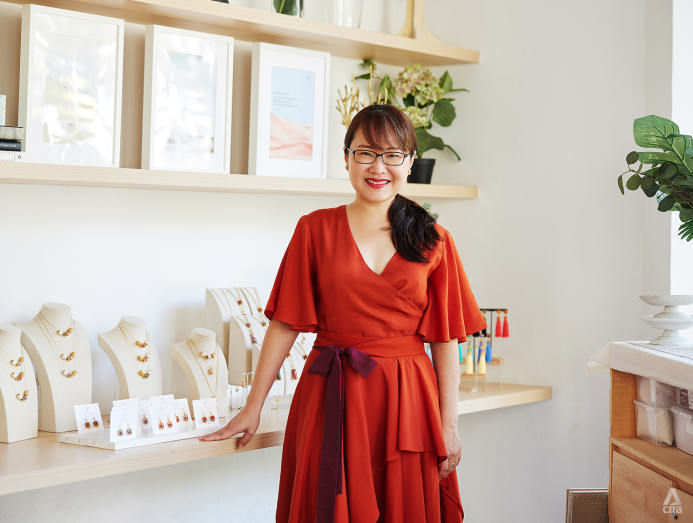 In a nod to local culture, some of the brand's most recognisable products include bangles and pendants featuring Peranakan and nonya kebaya inspired motifs and colourways.
The slow fashion element of the traditional, laborious craft of hand beading also appealed to her. "In the modern world, we do not have a lot of time and the fact that our jewellery takes quite some time to make and requires deliberation to be put together by artisans imbues it with meaning," she said.
THE 'AHA!" MOMENT BEHIND THE BEAUTIFUL FINISH
This mode of jewellery making is also how she is able to achieve social impact. Discovering that adults with autism usually have the precise focus that is needed for delicate bead work, Choo partnered with the Autism Resource Centre (Singapore) to train and employ artisans from communities that they serve.
"We would like for people to appreciate the finesse that artisans with autism have in developing their skills and producing these pieces, I think it is a really great way to appreciate their unique abilities," said co-founder Leon Toh, who joined the brand in 2018 after he learnt about Choo's design-centred and socially focused jewellery and mission. He is also the founder of Damson Capital, an impact investment holdings company in Singapore.
Eden+Elie currently employs nine artisans with autism to produce the meticulously handcrafted jewellery that she designs.
"Many times, someone looks at the jewellery and is impressed by the intricacy, attention to detail and the beautiful finish. Then, when you tell them this was made by an artisan who has autism, it becomes a whole different 'Aha moment'," he said.
There is also a sustainable element to making jewellery with beads – Eden+Elie sources for beads from Miyuki, the oldest seed bead manufacturer in Japan.
"Beading is a relatively clean way of producing jewellery as the production process does not have emissions or use heavy machinery. This material also allows for a wide variety of compositions that can be put together via weaving by hand," she explained.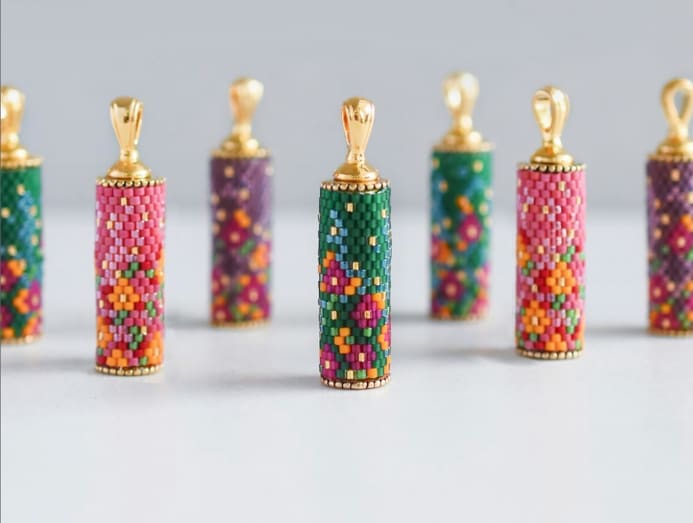 At the end of 2021, Eden+Elie was among 19 social enterprises to be awarded the DBS Foundation Social Enterprise Grant Programme. The grant will be used to engage new, underserved beneficiary groups and catalyse international expansion.
For starters, they are looking to expand the repertoire of materials that they use to include more sustainably made materials. This will then increase their impact on different communities both in Singapore and Southeast Asia, they explained.
Additionally, now that the brand is well-established in Singapore, the time is ripe for them to explore opportunities in other countries. But they remain tight-lipped about which markets they are looking to enter, because of the uncertainties caused by COVID-19.
"With Omicron, COVID-19 is still on the rampage and what we have learned is that we have to be very adaptable and flexible to all the different changes in the market. We don't want to get ahead of ourselves but we are definitely looking to solidify our plans soon," Toh said.
SHOWCASING TALENTS OF THE DIFFERENTLY ABLED
As it stands, they are glad that they have managed to ride out the past two years. Besides having to overcome the retail crunch and a decreased demand for women's accessories due, their focus was on ensuring their artisans could cope with the impact of the pandemic.
"The disruption to routines was difficult for the artisans as they had been coming to work consistently for a few years," said Choo, of the various restrictions that the country has had to weather since 2020.
Due to interruptions and disruption to regular production, the Eden+Elie team decided to dedicate their time to training the artisans on new patterns and designs instead.
"We started teaching them to weave our medallion earrings, which is a circular pattern and requires different stitches. It was a more difficult pattern because the pieces themselves are really small compared to say, a bangle and the stitches have to be done in a certain way that had far less tolerance," said Choo, adding that they also partnered with the Autism Resource Centre to provide job support and wellness checks for the artisans.
"Today, our artisans are able to successfully weave our striped medallion earrings and our infinity circle earrings which they weren't able to do before."
Ultimately, their goal is to showcase the talent and the innate beauty of the jewellery that the artisans produce. "How do we appropriately and responsibly represent our differently abled and the beauty of what they bring to the table, rather than talking about the inabilities or differences," said Toh.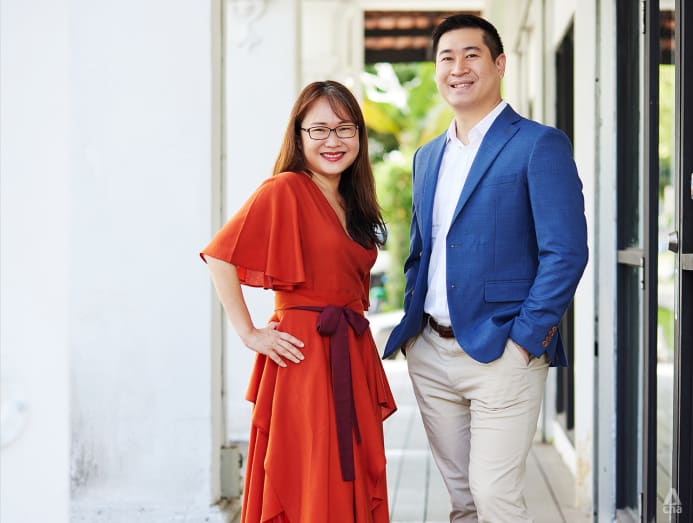 This is one of the key reasons why Eden+Elie is not a charitable organisation, despite championing its artisans.
"We both believe that businesses can do good and want to demonstrate that profit and purpose can go together," said Choo. "We believe that it strengthens the message that we have both the design component and demand for the products in their own right, which then amplifies the impact in support of our artisans."