Meet Eric Tortella: The Patek Philippe and Rolex expert you've never heard of
Former auctioneer Eric Tortella once owned 1,200 watches, but a series of unfortunate events left him bankrupt and he had to dispose of his collection. Now, he earns his keep as a consultant.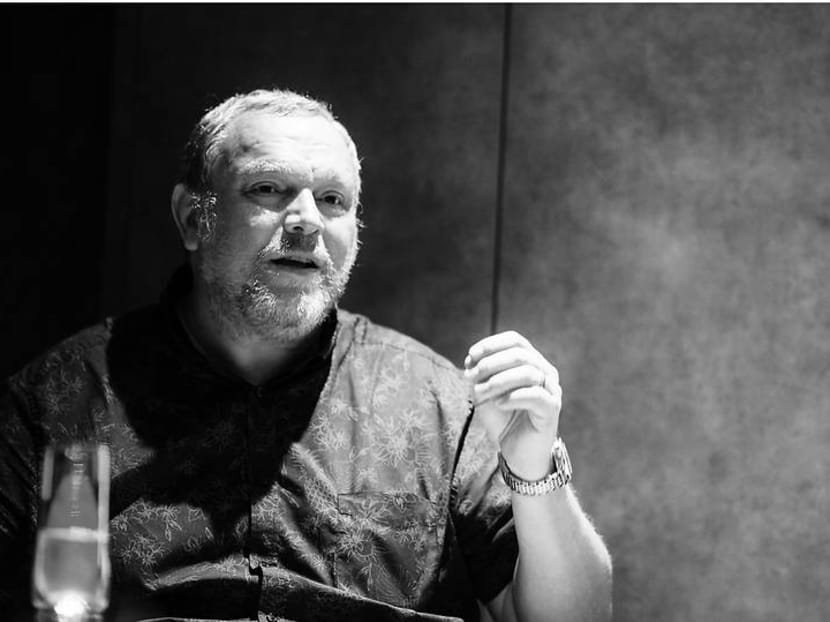 To say that Eric Tortella's website is humble would be true, but kind. With uneven font sizes in utilitarian Tahoma, grey and boxy hoverable dropdown menus, and no discernible order on the landing page, it would be more accurate to say that www.erictortella.com looks like it's still being hosted by Angelfire.
But the self-proclaimed Patek Philippe specialist's 100 subscribers couldn't care less if the site suddenly decided to start using neon lettering and animated backgrounds. Tortella, who was recently in town to give a lecture at a private event hosted by Christie's Singapore, has spent almost 40 years accumulating knowledge on vintage watches and he's got the fanbase to prove it. If 100 members seems like a small number, that's only because that's the cap Tortella set. The waiting list for membership can go as long as six months.
What these people are hoping to get access to is Tortella's immensely detailed archives of just about everything Patek Philippe has ever done. He covers everything from the Stern family history and the company's patents to calibres and bracelets. Want to know which references have exhibition case backs or the production dates of certain cases? He has them. Have a burning desire to learn every style of hands and buckles used in the history of Patek Philippe? He's got records of those, too.
A quick flip through his two books, simply named Blue Book 1 (for Patek Philippe) and Green Book 1 (for Rolex), will give you an idea of just how encyclopaedic Tortella's knowledge is, though each one will set you back €1,000 (S$1,500). So just who is this man and how did he become one of the most credible sources of vintage watch history?
For starters, Eric Tortella is the son of the late Gabriel Tortella, co-founder of auction house Antiquorum. After graduating from university he decided that working for his father would be a quick way to make money, and so became a licensed auctioneer. Even after leaving Antiquorum in 1984, he continued to work with collectors, manufacturers and auction houses as a consultant, while continuing his education on Patek Philippe.
"If you open an auction catalog from the 1950s to the 1970s, all you will see is Patek Philippe, and maybe a few pieces from Vacheron Constantin and Audemars Piguet," he told CNA Luxury, explaining his fixation with the brand. "You don't see Rolex because they were considered jewellery." Which is why Tortella's documents on Rolex extends only to its complicated watches, particularly those made from the 1950s to early 1970s – all of which are covered in the Green Book 1.
He was an avid collector as well, with about 1,200 watches to his name at the height of his hobby. But bad business decisions followed by a worse divorce left him bankrupt, and he had Sotheby's sell every single one of his watches over the course of two and a half years. "I kept zero. I needed to restart, so I restarted like this."
And "this" would refer to maintaining and updating his website with his watchmaker son, examining clients' timepieces, offering collecting advice and price estimations, and giving courses and lectures, to name a few of his services. Because of how specialised his skills are, about two thirds of his clients are from auction houses, with the rest being serious collectors. A casual appreciator probably wouldn't want to pay €6,000 for a basic subscription anyway, much less the €78,000 for the top tier "Interactive Service" subscription which includes quarterly watch inspections, lectures, customised books and a two-day demo in one's office.   
These are eye-watering prices but Tortella believes they are more than justified. "You can't blame a doctor for charging you US$300 (S$406) for a 10-minute consultation. He's not charging you for the 10 minutes, but for the 10 years of his life he took to learn what medicines you need," he explained.
In Tortella's case, it's almost 40 years in the field. He recalls a time when someone from Patek Philippe asked a secretary to help create a database for all their enamel watches. The final count from the brand was 170. "I told him no, you guys made at least 300 because even without access to your archives, I found over 200 references. The secretary probably thought some of the references were identical, when in fact they were different models that just happened to look very similar."
He's just as straightforward with his clients. "My guarantee is neutrality. When you bring me a watch I won't tell you if it's nice or not. People think of me as 'Mr Bad Guy' because I always seem to be giving bad news and they're never happy with the prices I quote but they don't need me to tell them they have the best watch. They need me to find things about the watch that they can't."