Euro 2020 final: Prince William, Adele, Donatella Versace react to Italy's win
As Italy took home the Euro 2020 trophy, royalty, celebrities and fashion designers took to social media to share their reactions.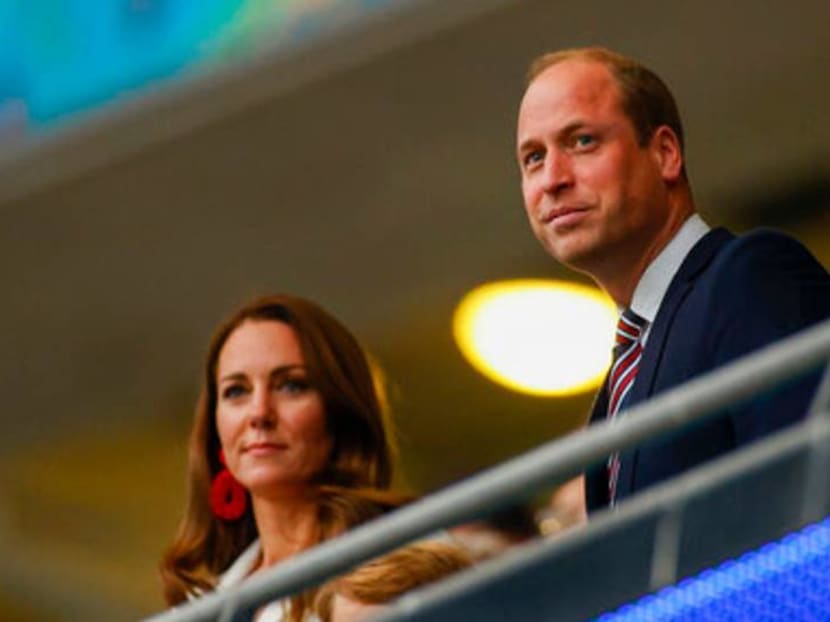 It was a big night for football on Sunday (Jul 11) as Italy and England went head to head in the Euro 2020 final. After beating England 3-2 in a penalty shootout, Italy eventually took home the trophy, securing the national team's first European title since 1968.
It was a tale of redemption for Italy, which failed to quality for the World Cup in 2018, but one of heartbreak for England, which was seeking its first major trophy in 55 years.
The match drew the support of royalty, celebrities and fashion designers from both sides, who took to social media to share their congratulatory messages to the champion, and messages of comfort to the losing side. 
PRINCE WILLIAM
Prince William, his wife Kate Middleton and son Prince George were in attendance at London's Wembley Stadium to cheer on their national team. On the Cambridges' official Instagram account, Prince William called England's loss "heartbreaking". 
"Congratulations @Azzurri on a great victory. @England, you've all come so far, but sadly this time it wasn't our day. You can all hold your heads high, and be so proud of yourselves. I know there's more to come," the royal wrote.
SARAH FERGUSON
England also received some words of comfort from another royal. Sarah Ferguson, the Duchess of York, and mother of Princesses Eugenie and Beatrice, shared a note on Twitter and Instagram stories commending the team and its coach. "Gareth Southgate. Superb coach. So proud of our team," she said.
ADELE
Also getting in on the action were British celebrities. Despite England's loss, singer Adele is looking on the bright side. The songstress posted a photo of herself on Instagram, dressed in England's jersey, along with a caption that read, "You did us so proud. You brought our game home and brought us all together."
IDRIS ELBA
Actor Idris Elba showed his support for the England team by posting a photo of Bukayo Saka on his Instagram. The 19-year-old football player had lost one of England's crucial penalty shoots. 
ORLANDO BLOOM
Actor Orlando Bloom expressed his pride at the performance of the England team. "Heads up England, so much to be proud of! You are a team to beat, a team we love and support and a team we respect," he wrote on Instagram.
DONATELLA VERSACE
Meanwhile, Italian designers were celebrating their country's win. Donatella Versace, one of Italy's biggest names in fashion, wrote on Instagram stories, "Congratulations! I knew you could do it! Italian pride! Well done!"
RICCARDO TISCI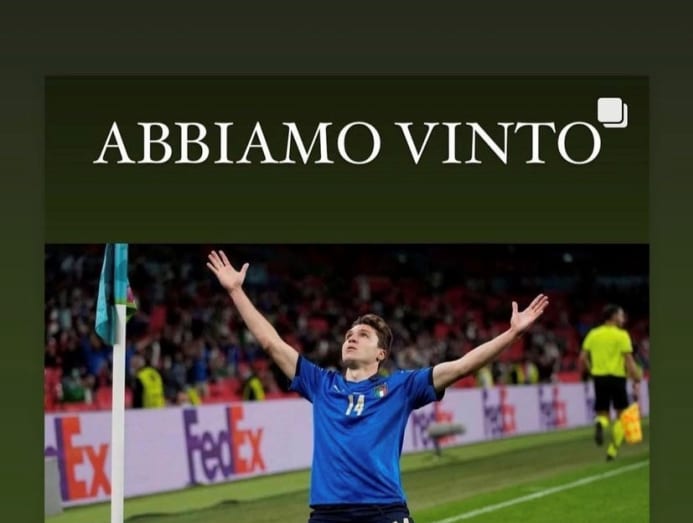 He may be at the helm of a British luxury brand, but Riccardo Tisci, Burberry's chief creative officer, showed his pride for his home country. Tisci reposted a series of congratulatory posts to the Italian team on his Instagram stories. "Abbiamo Vinto," read one of the posts, which translates to "We won" in English.
EMPORIO ARMANI
The official uniform of the Italian football team was designed by Giorgio Armani. Following the team's win, Armani's label Emporio Armani wrote on Instagram, "Champion! Congratulations on winning the #Euro2020 Championship!"