Why you should spend the pandemic gaming: EVOS Esports chief Ivan Yeo
Revenue may have stagnated, but viewership has doubled for EVOS Esports, says co-founder and CEO Ivan Yeo. Here's how the trailblazing juggernaut is moving to capitalise on the surge, once the cloud lifts.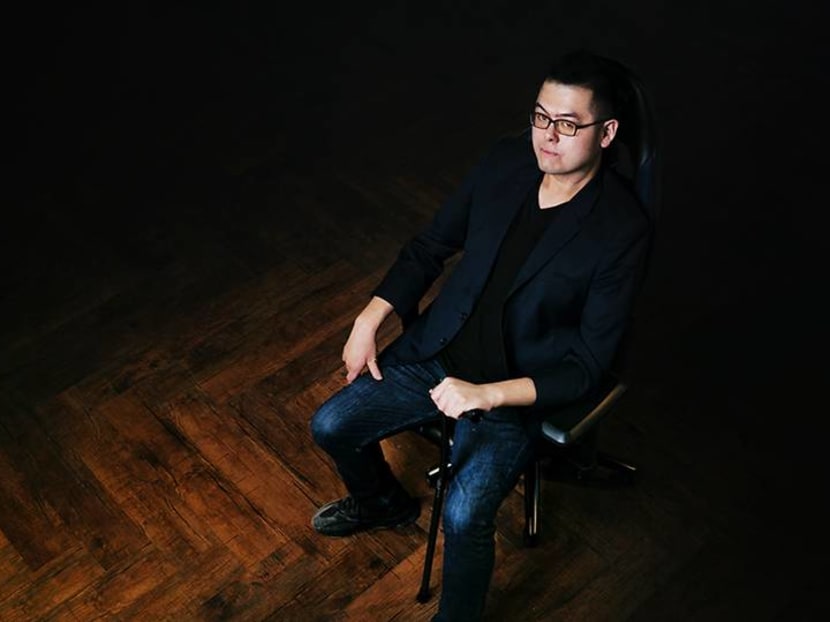 As businesses fight tooth and nail to survive these turbulent times, few companies are finding themselves on the right side of history right now. And EVOS Esports happens to be one of them.
Southeast Asia's leading professional Esports company was already on a high-octane upward trajectory – expanding rapidly with the help of S$4.4 million Series A funding last year – and then COVID-19 struck.
Across the continents, people have been forced to stay home and find ways to entertain themselves; either by getting creative and becoming content producers themselves (hello, ex-schoolmate who's suddenly a mini Tik Tok celebrity) or, for the lazy, consume online content more rapaciously.
"Viewership and engagement has more than doubled in terms of people watching and engaging in livestreams and online tournaments, peaking at 1.2 million concurrent viewers as of a few days ago, up from around 600,000 last year," said Ivan Yeo, co-founder of EVOS Esports.
Welcome to the world of Esports. A millennial-dominated domain where 20-year-olds can bag US$250,000 (S$354,000) in tournament prize money playing a game you've never heard of. But that's nothing compared to what they can rake in through regular sponsorship deals.
"Our top athlete makes around US$100,000 a month," Yeo disclosed.
"A lot of the global players are looking into Southeast Asia so being strong in this region gives us a lot of leverage for future expansion." – Ivan Yeo
Through its talent management arm, WHIM, the company manages 300 such talents – players and gaming influencers – that cumulatively boast a total of 60 million subscribers and gross about 350 million monthly views across their respective YouTube channels.
Clearly, there is no shortage of brands wanting to get in front of those eyeballs and WHIM brokers endorsement deals with some of the world's biggest brands like Coca-Cola, Pepsi, Samsung, Toyota and Uniqlo, as well as Asian household names such as Indomie, Pop Mie and Lazada, on behalf of their talents.
The company, which operates in five markets – Singapore, Malaysia, Thailand, Vietnam and Indonesia (its biggest) – also secures streaming contracts and offline event gigs for its talents, in addition to assisting them with social media management and content creation support.
It's a burgeoning business landscape with massive potential that has not gone unnoticed by angel investors such as early backer Insignia Venture Partners wanting a piece of the action.
It's also an arena rife with possibility and therefore no surprise that Yeo was just named one of the 22 Singapore honorees on the Forbes 30 Under 30 Asia Class of 2020 list for challenging conventional wisdom and rewriting the rules for the next generation. 
And have we mentioned it took EVOS just four years to get here?
Yeo, who began his career in finance and fund management before journeying into entrepreneurship with real estate and food & beverage businesses in Japan and Cambodia respectively, started EVOS as a hobby with two friends in 2016. They roped in a third partner in the second year and now have 120 employees across the region.
According to Yeo, revenue was barely a paltry US$10,000 in the first year. Within two years, it jumped to a million, making EVOS the first Esports company in Southeast Asia to surpass the US$1 million mark. And in the last two years, revenue has rocketed past US$10 million, with the company gearing up to announce Series B funding in the next two months to prime the company for further growth.
"A lot of the global players are looking into Southeast Asia so being strong in this region gives us a lot of leverage for future expansion," he said.
For the intermediate term, though, its business strategy has shifted in response to clients' shifting budgets.
"It may not be a good time to focus on revenue growth but rather, focus on brand growth and double down on creating content and building relationships with the audience. Even if we focus on sales and trying to get as many brands to come in as possible, it's going to be counter-productive as everyone is tightening their wallets," Yeo explained.
The current goal, therefore, is to expand beyond gaming and Esports.
"We want to innovate and change the way this industry is seen. How do we make it Esports 2.0 or 3.0?" – Ivan Yeo
"We want to build the dreams of filmmakers and musicians in Southeast Asia as well," Yeo revealed.
"It doesn't really make sense for an Esports team to be doing films and music; it doesn't sound very doable but we are finding a way to do it. We are ignoring the status quo and trailblazing the industry. Because the way our competitors do it, it's just a team of players playing a game and they monetise via sponsorship. For us, we want to innovate and change the way this industry is seen. How do we make it Esports 2.0 or 3.0?"
To this end, EVOS will soon be launching a horror movie in the Indonesian market, developed entirely in-house by its own production team, and starring its own Esports athletes and talents.
"When we started with Esports, we took a gamer, a very ordinary person who likes to play games, and made him into a star. And the whole story around that is, if you are pursuing your passion and doing it with rigour and dedication, eventually you can reach that dream that you so desire.
"That's the case for all of our talents: They started off as just gamers who like to play games and they gradually grew into the icons they are today. I truly believe that the world will be a better place if everyone is given the opportunity to pursue the passion that they love," said the 30-year-old, who started gaming at the age of 12.
These days, however, the busy entrepreneur says he is content to be a mere spectator.
"It's similar to traditional sports; when you're young, you love playing soccer or basketball but as you grow older, your skills become lousier so you prefer to watch good players play."
After Indonesia, Thailand is a market that Yeo and his team are grooming for expansion.
"Every country has its own strategic point. For Indonesia, you're targeting a population of over 250 million, which gives you a sizeable mass for growth. For Thailand, it's the spending power.
"If we look at spending on merchandise outside Singapore and Malaysia, Thailand has the highest average revenue per user in terms of spending power of its young people – it's way higher compared to Indonesia and Vietnam," he observed.
In spite of the global pandemic, the economic scales are certainly tipped in favour of the gaming industry and the region's juggernaut is positioning itself keenly on the cusp of the coming wave.
"This year and next are going to be very interesting years for the gaming industry. It's going to grow this year for sure and as the gaming industry grows, Esports and gaming YouTubers as a subset, are going to be beneficiaries," Yeo predicted.
"I truly believe that the world will be a better place if everyone is given the opportunity to pursue the passion that they love." – Ivan Yeo
The narrative around gaming has also evolved dramatically, he believes.
In a not-so-surprising about-turn, the World Health Organization pivoted from adding gaming disorder to its list of addictive behaviours last year, to encouraging gaming as a good safe distancing alternative amid the pandemic several weeks ago.
"Ten years ago, when gaming was console- and single-player based, I would say yes, gaming addiction could be a problem. But as it becomes more of a form of entertainment and social connection, it's a way for younger people – millennials and Gen Zs – to interact and hang out together with their friends, just digitally. I see it more as a form of social media. So the mindset towards gaming has changed and pretty much most of the people I know who aren't gamers, are becoming gamers."
A sign of the times, indeed.