Aman chief Roland Fasel: Here's how to level up your next family vacation
Roland Fasel, chief operating officer of luxury resort group Aman, tells CNA Luxury how family-friendly getaways are evolving beyond humdrum day-care centres and water-cannons.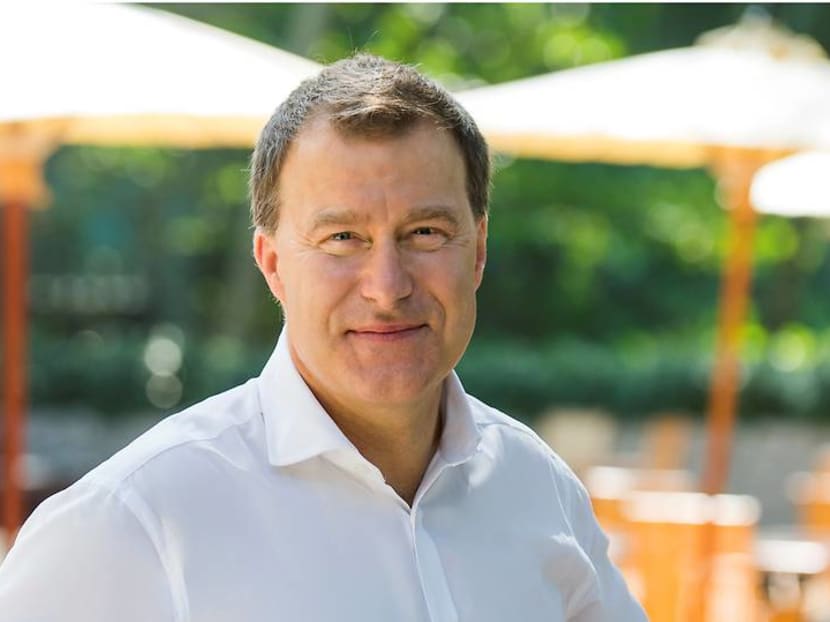 As the chief operating officer of Aman, Roland Fasel oversees operations and growth of the London-based luxury resorts group – which currently operates 37 hotels and resorts in 22 destinations, with new resorts opening in Kyoto (this November), New York and Mexico (in 2020) and Saudi Arabia (2023).
Here he gives his take on how travel is becoming more family friendly and what steps Aman, an early adopter in the field, is taking in that direction.
THESE DAYS, BEING A FAMILY-FRIENDLY RESORT OBVIOUSLY MEANS MORE THAN JUST HAVING A DAY-CARE CENTRE. FOR A LUXURY RESORT GROUP LIKE AMAN, WHAT DOES FAMILY-FRIENDLY TRAVEL TRANSLATE INTO?
Probably because of our frenetic lives, people are increasingly using holidays as a time to spend quality time with their families and, over the years, we have definitely recognised this and been aligned with it.
More than anything, being family-friendly means welcoming each and every member of the family into the resort and making them feel at home, relaxed and happy. That is the bottom line. Everyone is welcome. 
SO HERE'S THE THING. WE'VE NEVER HAD THE SENSE THAT AMAN WAS PARTICULARLY FAMILY-FRIENDLY. ARE WE FAR OFF THE TRACK ON THAT?
Quite far! Think about how Aman started. The first resort, Amanpuri, which opened in 1987, was originally intended as a holiday home in Phuket for friends and family. The whole concept of the brand is based on this principle: Of welcoming all guests as if into the home of an old friend. We have always been inclusive of children or younger guests.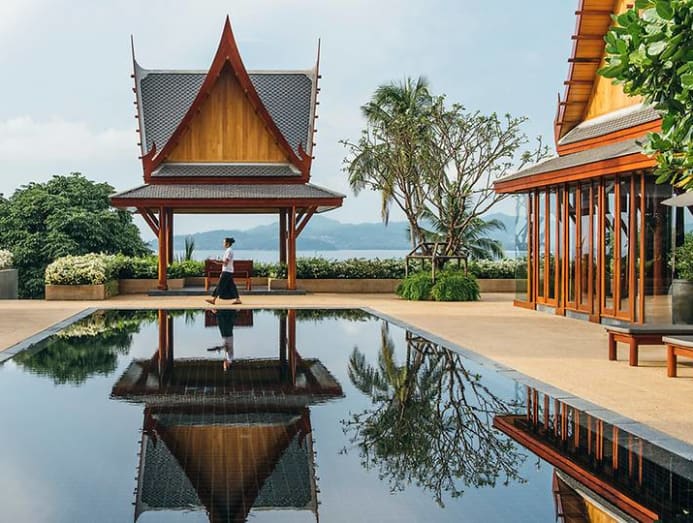 Our first Amanjunkies – as our more die-hard guests call themselves – travelled with their children. In turn, these children, now adults, are bringing their significant others and their own children to give them similar experiences they had when they were growing up. Our resorts become part of continuing fond memories they can look back on as a family.
Which is why each Aman offers a range of activities and experiences for all guests, including families. This includes the Cultural Discovery Centres in some of our resorts whose activities of unearthing local culture and history are specifically designed to broaden children's minds whilst they are with us. They're entertained and even educated as much as the adults are.
WE STAND CORRECTED. SO WHAT ARE SOME OF THE THINGS THE GROUP IS DOING TO CREATE FAMILY-FRIENDLY EXPERIENCES?
We try to incorporate the local culture or nature. At Amanyara in the Turks and Caicos Islands, for example, besides having a Nature Discovery Centre that offers programmes such as eco-hikes for all ages, we have tailored activities for children and youths such as yoga and beach fitness classes. We even have a junior spa menu.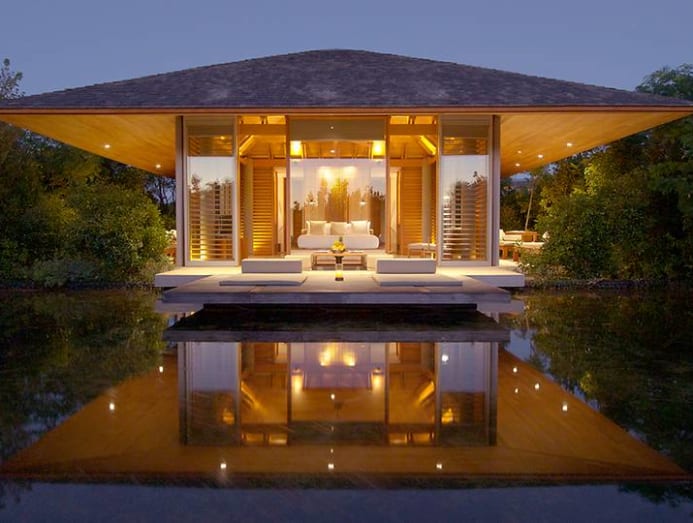 At Aman Tokyo, families can make traditional furin wind chimes using glassmaking techniques that date back to the 17th-century Japan, while at Amanbagh in India, young children can get up close with a camel and learn more about how they have become part of local life.
And at Amanpuri, we recently introduced a new Eco-Discovery Club for four- to nine-year-olds which offers both educational and fun environmental and cultural discussions and lectures – such as learning about turtles or customising their own batik-style surf trunks.
THOSE ARE FAIRLY SOPHISTICATED OFFERINGS. QUITE OFTEN, RESORTS PUT IN A WATER CANNON AND FISH FINGERS ON THE MENU, AND CALL IT A DAY.
Well, the challenge is to always stay one step ahead of the curve. We are always adapting our overall services to reflect the changing expectations of our guests and, in particular, the second generation. This includes a greater focus on food and beverage, inclusive wellness and spa offerings that even the younger generation can enjoy, and expanding our family-focused offerings with kids clubs and activities that cater to the younger generation. Every family member needs to be well taken care of.
ON A BROADER LEVEL, WHAT EMOTIONS SHOULD A GOOD FAMILY-FRIENDLY RESORT EVOKE?
Personally, the emotions that I want to feel when I travel with my own family are those of happiness, joy, and serenity. It's about creating memories together, exploring a new destination together. Most of all, it's about feeling welcomed and knowing you can have a memorable time together.
IN TERMS OF ARCHITECTURE AND DESIGN, WHAT ARE SOME OF THE PRACTICAL DIFFERENCES BETWEEN RESORTS THAT ARE FAMILY-FRIENDLY, AND THOSE THAT CATER TO ADULTS ONLY?
The practical differences are that hotels that are family-friendly will have features like multiple bedroom villas, or inter-connecting rooms or larger outdoor spaces that are integrated into their accommodation offering.
On that front, Aman has always had an ethos of offering generously appointed rooms with almost all our resorts offering standalone pavilions and villas, or cottages.
Then, at some of our properties such as Amanbagh and Amanjena in Marrakesh, we have paddling or children's pools where kids can go to learn how to swim, splash about and have fun. And these were built at the time of the hotel launch, not as an afterthought – which means they fit seamlessly into the design of the hotel as a whole. 
SPEAKING OF AFTERTHOUGHTS, WHAT DO RESORTS GET WRONG WHEN IT COMES TO FAMILY-FRIENDLY ACTIVITIES?
I don't think it's a case of getting it wrong. I just think it's a case of giving more thought and time and consideration to putting programmes together. Nine times out of ten, there just hasn't been enough thought put into things.
As a parent, it is easy for me to think about all the different requirements and restrictions that are needed to make a family experience great. And so, we encourage all our staff to think about what they would want to give their kids on their breaks away and, basically, we implement that.
SO WHICH OTHER RESORTS GET IT RIGHT, AND WHAT IS IT THAT THEY DO?
I think the resorts that get it right are those that capitalise on their natural surroundings. They create experiences and activities that are authentic and inspired entirely by the destination, whether in the form of physical adventures or inspiring, insightful cultural experiences.
HOW DO YOU THINK FAMILY-FRIENDLY TRAVEL WILL EVOLVE IN THE COMING DECADE? WHAT WILL RESORTS HAVE TO DO TO ACCOMMODATE FAMILIES OF THE FUTURE?
Over the years, our family offerings have become more influenced by the local culture and people of each destination. So, it's no longer about creating a games parlour or movie room for children. It's about creating insightful cultural experiences that are going to actually teach children about the destination they're in.
I think we will also see more and more families wanting to take part in CSR-related activities, which follows the general trend of travellers wanting to give back to the local environment in which they are travelling.