Faure Le Page's Artistic Director Augustin de Buffevent on arming women for seduction
de Buffevent speaks to CNA Luxury ahead of the cult label's launch in Singapore in June. Plus, three other under-the-radar indie brands we're obsessed with at the moment.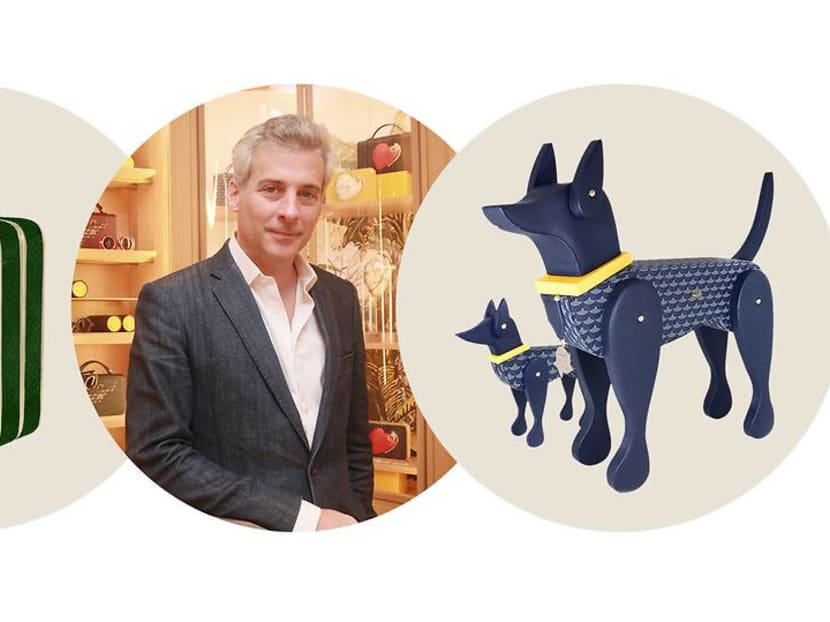 As a popular saying goes in fashion, you can never be too rich or too thin. This is exactly why there's no way we're stuffing our pockets with our smartphones, makeup pouches, wallets, keys and so on. Reason number one: It makes us look fat and lumpy. Reason number two: Handbags are wonderful tools to help us tote stuff around, while making a style statement.

A big driver in the business of women's fashion, global handbag sales are expected to reach US$32.17 billion (S$43.42 billion) by 2023, growing at a compounded annual growth rate of 3.97 per cent between 2017 and 2023, according to Business Wire.

While major French brands such as Louis Vuitton, Chanel, Dior and Hermes continue to enjoy healthy bag sales, there's been a growing demand for indie labels that are less well-known, combine quality materials with high-level craftsmanship, and have an interesting story to tell – that not everyone knows by heart already. And that maybe not every office lady, fashion victim or nouveau riche tourist is toting.

That's probably why Faure Le Page, an almost-forgotten 302-year-old French heritage brand, is set to open its first SEA boutique in Singapore this June (also its ninth worldwide), unabashedly making its presence felt amongst the heavyweight handbag brands in Ngee Ann City.

Established in 1717 by Louis Pigny, a gun- and swordsmith from Normandy, it made swords, sabres, pistols and rifles for three of France's kings, before going on to arm the France's revolutionary forces in 1789 and in 1830. In 1925, it began producing leather hunting accessories such as cartridge cases, kitbags and satchels.

Many of its creations feature in leading museum collections around the world, and are mentioned in classic literary masterpieces by the likes of Balzac, Dumas, Chateaubriand and Pushkin.

In 2009, Frenchman Augustin de Buffevent, who had worked at Dior for 10 years, got to know about the brand, was introduced to its owners, and became intrigued by its storied past.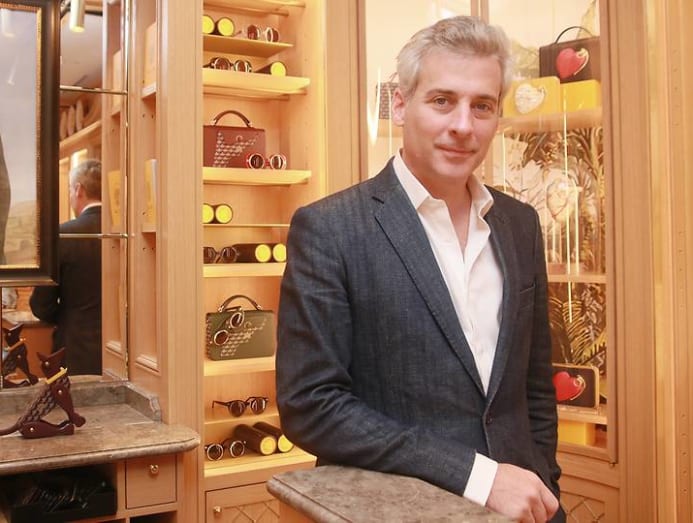 So much so that his family purchased, and then relaunched, Faure Le Page with an eye towards creating fashionable, hunting-themed luxury handbags and other small leather goods that cheekily reflect its motto, "armed for seduction", while reflecting the brand's rich heritage.

"Faure Le Page supplied royal weapons; symbols of prestige and power. It also armed two French Revolutions, upholding the spirit of freedom and independence.  The language of Faure Le Page has always been about love and seduction. Our motto, 'Armed for seduction', is about being empowered to take action. It's about the power of the unexpected, the element of surprise," said Faure Le Page's Artistic Director Augustin de Buffevent, before adding, in typically French style, "Because boredom and monotony are the enemy of love."

Pre-Faure Le Page, he had spent a decade working in retail for Dior, with stints in France, the US, Spain and the Middle East.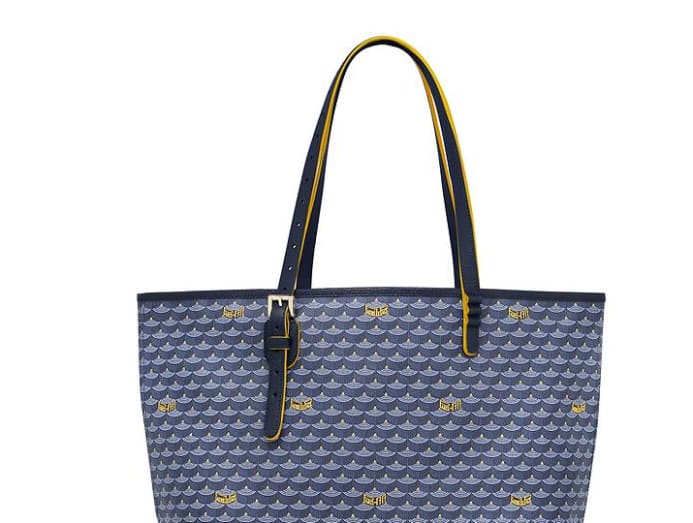 "That's how I got to meet many customers and understand their minds. There's been an evolution in customers' knowledge of fashion, and [the] consumption of luxury. Before, people used to buy entire looks; nowadays, it's more about expressing their own identity, creating their own look. And that's sexy," noted de Buffevent.

"The woman who buys Faure La Page is definitely not a fashion victim. She's independent, she works. With the right weapons, she has the power to start a revolution. Love is a battle, and you can either do nothing, or make the effort to rise to the challenge to exercise your sensuality and fight for your personal happiness."

The indie spirit is also well and alive at Faure Le Page. De Buffevent's father is President of the company, while his brother is in charge of organisational matters. He explained: "We expand and open new stores only when we feel ready, and would say no if a big luxury conglomerate wanted to buy us over. We prefer to remain family-run because we believe our independence is what keeps us creative.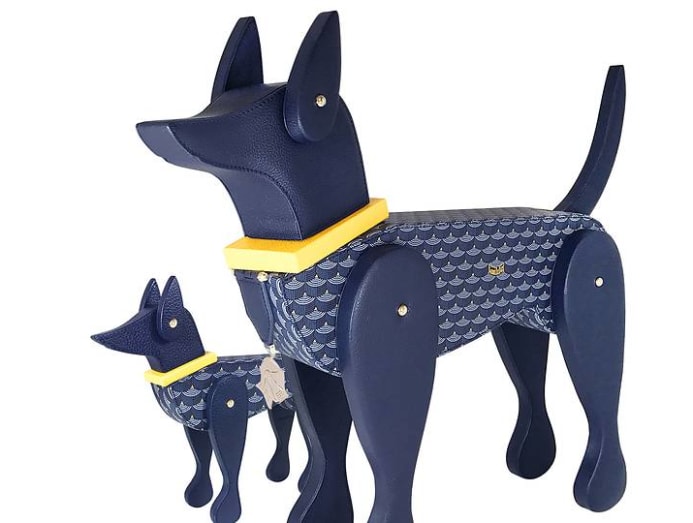 "As a small team, we're in constant dialogue. Things never proceed in a rational or linear fashion. It can take a year or more for one of our designs to move from initial 2D sketch to store shelf. To us, craftsmanship is very important. Depending on the processes required to make a product, we may have one specific craftsman working on a single item, or different craftsmen working on different aspects.

"For the Boum Box, each design tells a different story, and we only make 10 of each. If it sells out, it sells out," he said, shrugging his shoulders. "But more than craftsmanship, I define success as when a design surprises and delights a customer, making her smile."

On the subject of his creativity, he shares his sources of inspiration: "Aside from Faure Le Page's history, I'm so proud of how French culture — from cuisine to fashion to art — is so highly regarded across the world. And Paris inspires me — it's one fantastic big museum with many museums; one of my favourite places is the Palace of Versailles, and one of my favourite hobbies is attending antique auctions."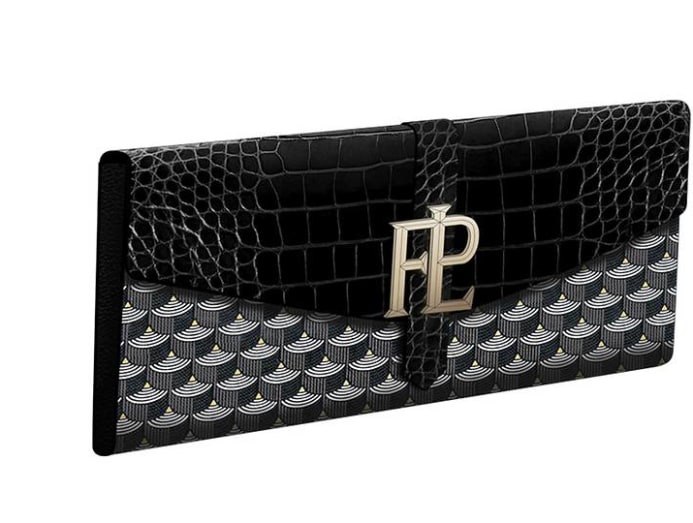 The brand's signature waterproof canvas is printed with a fish-scale motif inspired by the same pattern featured on its firearms. Bestsellers include The Daily Battle, a roomy everyday shopping tote, the Calibre 21, a satchel-style handbag which features a pistol-shaped front pocket, the Boum Box, a boxy evening clutch, the Envelope Triomphe, an envelope clutch festooned with military-style "medals", and its pistol-shaped coin purses and wristlets.

Come June, shoppers will be able to arm themselves at the Singapore boutique, that's done up to resemble a sun-lit tropical garden.

"The woman who buys Faure La Page is definitely not a fashion victim. She's independent, she works. With the right weapons, she has the power to start a revolution." – Augustin de Buffevent

If you can't wait until then to get your fix of retail therapy, here are other French indie bag labels to consider in the meantime.

POLENE PARIS

The brainchild of three siblings who do not reveal their surname on their website nor in media interviews – one sister (Elsa) and two brothers (Mathieu and Antoine) – Polene sees the trio expanding on a generations-old legacy in the apparel business.

Their great grandparents founded the brand St James, which is most associated with creating the classic Breton striped jersey. With a design philosophy that reflects "exceptional pieces with unique lines and an interplay of fine material, all done in a Parisian spirit", Polene's made-in-Spain bags are handcrafted from fine leather sourced from well-known French, Italian and Spanish tanneries, and are elegantly understated, beautifully sculptural, and effortlessly chic.

Their "we are family" ethos, and commitment to keeping items democratically priced, sees the siblings choosing to remain independent, having only one flagship store (in Paris), and using their website as the main sales channel. Each month, Polene revisits an existing bag model to release a new tri-material, tri-colour design.

RSVP PARIS

RSVP founders Thomas Cerkevic and Jonathan Andres have, since 2015, created premium quality leather goods completely handmade in France: Think Grade A leather sourced from tanneries that work with, or are owned by, major luxury brands, and artisan workshops in Franche-Comte and Touraine.
Pair that with a pricing policy of two times markup (as opposed to the industry standard of 12 times markup); absolute transparency (all costs and margins are displayed on the website); plus classic, clean-lined, no-nonsense designs with every item numbered and limited to 100 pieces, and you've got an irresistible winning formula.

LEO ET VIOLETTE

Initially launched in 2013 via Kickstarter as "Le Petit Cartable", Parisan couple Leo Dominguez & Violette Polchi renamed their leather goods brand Leo et Violette in 2017. With a will to offer "elegant, timeless and functional" products and maintain a direct and transparent relationship with the clients, products are available only at their sole store in Paris, or on their online store.

All products are carefully designed to fit modern life, meaning their dimensions take into consideration that you'd have a laptop, iPad and other daily accessories to schlep around. Products feature Italian and French full-grain calf leather; bags are made in Italy, while small leather goods are produced in Spain.

"We would say no if a big luxury conglomerate wanted to buy us over. We prefer to remain family-run because we believe our independence is what keeps us creative." – Augustin de Buffevent