Winning awards with chocolates inspired by satay sauce and salted eggs
Meet Jay Chua, Charis Chia and Yilina Leong of Singapore's Fossa Chocolate, which has won international awards for bold flavours like Chilli Peanut Praline and Salted Egg Cereal.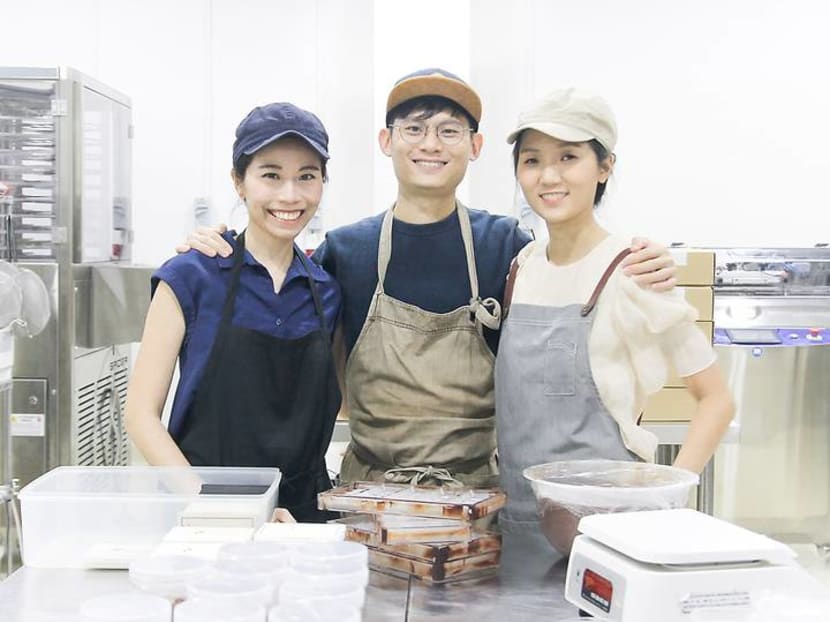 All you need is love, said Charles Schultz, the famous American cartoonist behind the Peanuts comic strip. "But a little chocolate now and then doesn't hurt." In these trying times, comfort is sweet in confections like those of Singapore's first bean-to-bar chocolate company, Fossa Chocolate.
What started as a side passion project by Jay Chua in 2013 became a business with two other friends, Charis Chia and Yilina Leong, in 2017. That was when the trio realised that much more meaningful backstories lay in handcrafted chocolates than industrially produced ones.
From facing a skeptical market who baulked at paying premium prices compared to those of mass-made bars in the early stages, to pushing the flavour boundaries of a more sophisticated and adventurous customer base, the trio has overcome some of the greatest challenges in growing their niche business – until COVID-19 reared its head and caused sales to plunge by 90 per cent.
"The coronavirus pandemic and circuit breaker took us by surprise. We have a lot of overseas customers and this has affected our operations drastically," business and marketing director Leong shared with CNA Luxury.
"People typically don't buy chocolates in [the northern hemisphere] summer as the items don't hold up well in the heat, so we've already missed the peak season of chocolate shipping to our overseas partners."
Fossa's chocolates are sold in over 140 stores abroad, mostly in the United States and Canada, with the rest in Australia, France, the Maldives and Hong Kong.
In spite of having its own battle to fight, the team also turned their thoughts towards other local retailers whose sales were affected when customers could not frequent their cafe distributors and purchase their products.
"In the spirit of supporting each other, we started listing some products of homegrown brands with similar ethos to ours on our website," said Chua. These include tea leaves from Pekoe & Imp and Antea Social, mystery books from The Novel Encounter, Huggs Coffee's brewed coffee, Foreword Coffee's coffee bags, nail wraps from Nodspark, and Hush Candle's essential oil room sprays and candles.
Fossa's plans to launch new items such as snack boxes and limited-edition chocolates throughout the year were also changed.
"COVID-19 gave us time off our usual production schedule to bring forward the new launches," said Leong. "We see that product innovations keep customers excited. With the disruption of our traditional sales channels and consumer behaviour, it is crucial for us to quickly adapt in order to continue doing what we love."
One of the limited releases was a batch of 50 chocolates made with Oko Caribe beans from a smallholding farmer in the Dominican Republic. The beans were set aside for two years for an aging experiment and were only used early this year.
The result was a fun melange of raspberry jam and manuka honey flavours, with a taste reminiscent of a well-aged orange wine. Customers snapped up all the bars within a few days, with some dropping not just one, but a few into their carts.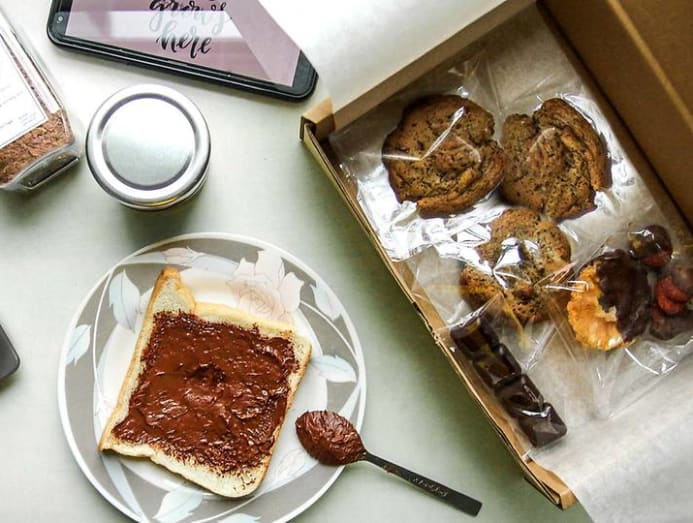 "People were buying as gifts to friends and colleagues, as well as comfort food for themselves," said Chua, who is the chief wizard together with Chia in experimenting with flavours and making the chocolates.
For every flavour that finally makes it on the market, there are nine others that fail the taste test, such as a chilli-and-pineapple combination that Chua liked, but Chia didn't.
Chia explained: "When it comes to local flavours, consumers are much more particular because these are familiar to them. So we need to ensure that resemblance when we recreate it in our chocolate.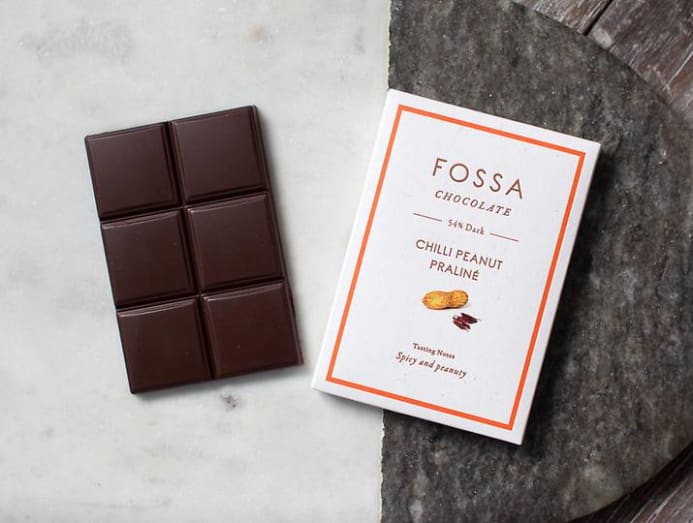 "Chilli in itself has no body to its taste, so we tried a variety of ingredient combinations. The dish that eventually inspired our final Chilli Peanut Praline was the satay sauce that had peanuts." 
The company has done well in the International Chocolate Awards Asia-Pacific for the past three years, sweeping a record haul of seven awards in 2019 for flavours such as Pak Eddy 70% Dark, Duck Shit Dancong Oolong, Chilli Peanut Praline and Salted Egg Cereal, which also happen to be the more popular flavours among its customers, especially the overseas ones.
Some were developed quite serendipitously. For example, the Duck Shit Dancong Oolong chocolate, so-called because one of its ingredients is a special oolong varietal from the Phoenix Mountain in China's Guangdong province that is fertilised by duck poop, resulted from hours of research for a tea-chocolate pairing workshop with Pekoe & Imp in July 2019.
Thankfully, it neither tastes nor smells like its name. Instead, it carries flavours of longan and malt with a floral and mineral finish, enhanced by wine barrel-fermented cacao beans from Pahang, Malaysia.
The team is currently re-evaluating their business model and mapping out the next steps to grow it further. Leong said: "We started the company with the aim to bring better chocolate to our local community, and did this by introducing it as a product that's made with care and intent, as reflected by our sourcing and making ethos.
"Over the years, we also started pushing the flavour boundaries beyond the typical plain chocolate bar, introducing unconventional flavour combinations that evoke memories and emotions. Even as we continue to grow our footprint and volume over the next three to five years, we will ensure that our company's DNA of stringent standards, curiosity for flavours and experimental nature continues."