Philanthropist Fred Tsao is on a mission to make Chinese wellness great again
The Thailand-born business tycoon is all about fusing Western science and traditional Chinese philosophy to create a new type of wellbeing.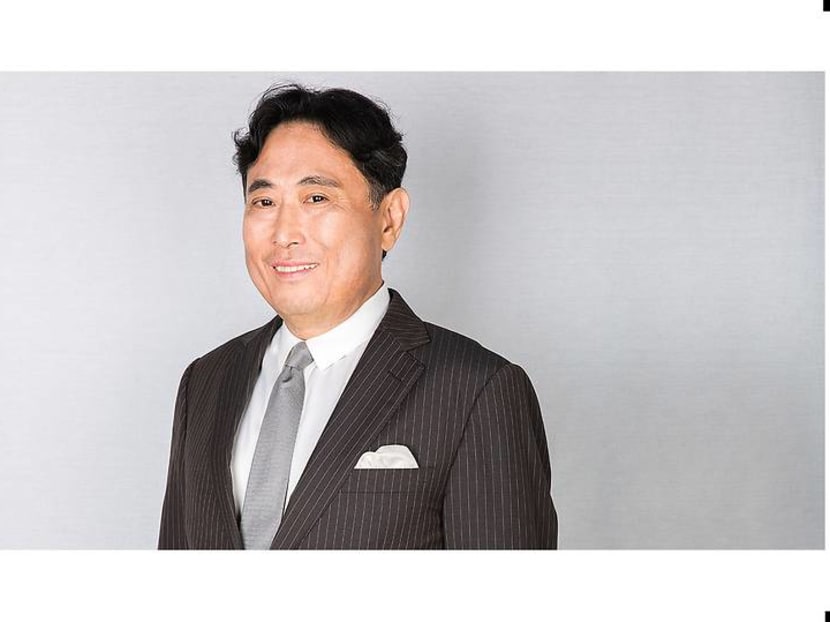 From Google's Search Inside Yourself programme to decluttering expert Marie Kondo's exhortations to curate one's belongings according whether they "spark joy" or not, practicing mindfulness in daily life has never been this popular.
But these modern iterations do not offer the full picture, observes Frederick Chavalit Tsao, chairman of regional conglomerate IMC Pan Asia Alliance (IMC PAA) Group, which is headquartered in Singapore. He has made it his life's goal to advocate for a more holistic way of living by drawing inspiration from ancient Chinese philosophies, many of which continue to be rediscovered and studied in greater detail today.
"The modern mindfulness movement comes from the Buddhist tradition and different people took different parts of the practice, came up with the right name for it and then are now importing it back to our part of the world," he said.
Indeed, wellness is poised to be one of the defining trends in Asia. According to the Global Wellness Institute, the Asia-Pacific wellness tourism industry is expected to double from 2017 to 2022. Chinese consumers are already the top spenders in the region – in 2017, they spent US$31.7 billion (S$43.1 billion) on wellness trips.
Some of these wellness-seekers may end up at Sangha Retreat, Tsao's latest venture in Suzhou, China, located on the shores of Yangcheng Lake, which is famed for its hairy crab. At this luxury resort, he has the lofty aim of combining Eastern holistic philosophy and practices with Western science and medicine. The sprawling 190,000 sqm estate comprises an integrative medicine clinic with both Chinese and Western doctors, a state-of-the-art spa and Octave Institute, which is dedicated to the study of East-meets-West holistic methods.
"Sangha offers a Chinese framing of philosophies and practices and we take modalities from around the world that will fit into that. I'm really into Chinese cultural revitalisation and this is an opportunity and a desire of mine."
In many ways, the 62-year-old speaks from experience. The fourth-generation leader of his family business joined the company at the age of 20 after graduating from the University of Michigan in the United States with a Master of Science in Engineering. In his early days, he successfully turned around a Thai shipping line and transformed IMC from a maritime company into one with diverse business interests ranging from lifestyle, real estate and community development globally. In 1995, Tsao took over as chairman of IMC PAA.
That year, he also founded the non-profit East West Group where he had begun looking into the issue of sustainability – decades before this became another buzzword. "The whole world's talking about sustainability but if you don't change your mindset to taking action, nothing will change," he said. "The only way to solve the problem is if we shift our consciousness and the only way to do that is to go inside yourself and meditate."
For inspiration, he began to delve deeper into ancient Chinese texts such as the Huang Di Nei Jing, widely regarded as the fundamental resource for Chinese medicine for the past two- to three thousand years. What is lesser known is that this text also offers a guide to living well.
"I would call it a life science – the book outlines how to live so that every aspect of your life is in alignment. The Chinese have a very well developed, all-encompassing concept of wellbeing but in the Western world, this is fragmented. For example, they have genetics, epigenetics and contemplative science and are only now developing the science of consciousness," he said.
He has drawn on his years of experience as the leader of a global conglomerate as well as his various holistic practices to come up with a concept he terms "quantum leadership", which he has written a book on. His premise is that current approaches to leadership fail to produce positive outcomes for businesses. So, the only way for leaders to be effective is to first change their own consciousness – through meditation and other mindfulness practices. "When you reprogramme yourself to be more creative, take responsibility and seek oneself, you are motivated to serve," he said.
"When you reprogramme yourself to be more creative, take responsibility and seek oneself, you are motivated to serve." – Fred Tsao
Still, Tsao, who meditates daily and practices qigong, is aware that his take on wellness might sound "a little odd", even to millennials who do not bat an eyelid at forest bathing (taking meditative walks in nature) and smudging (the practice of burning dried sage bundles to "cleanse" a space).
Hence, the Retreat also hosts At One, an annual holistic wellness festival which brings together a group of practitioners from around the world. The aim is to offer festival goers a taste of what the resort offers through a cornucopia of experiential learning workshops and master classes.

Held in November for the second time, the sessions ranged from the esoteric such as alternative healing BodyTalk workshops which use a system of non-invasive techniques to establish better communication within the body and energy calligraphy where the artist draws on a person's "energy" when painting on a canvas to the traditional, including yoga classes and talks by in-house doctors on how to apply traditional Chinese medicine principals to one's life.
Tsao, who gave the keynote speech at the event, said, "We hope to create for the world a new model for healthcare and wellbeing. We already know, nobody can help us unless we help ourselves first – start first with self-care, self-love, self-investigation and self-understanding."