Sleeping in luxury: Tips on picking the best sheets from Frette's CEO and how the brand caters to Asia
How has the pandemic changed demand for quality bedding? Is thread count all that matters when it comes to choosing the perfect sheets? Filippo Arnaboldi, CEO of Italian luxury bedding brand Frette, answers our questions.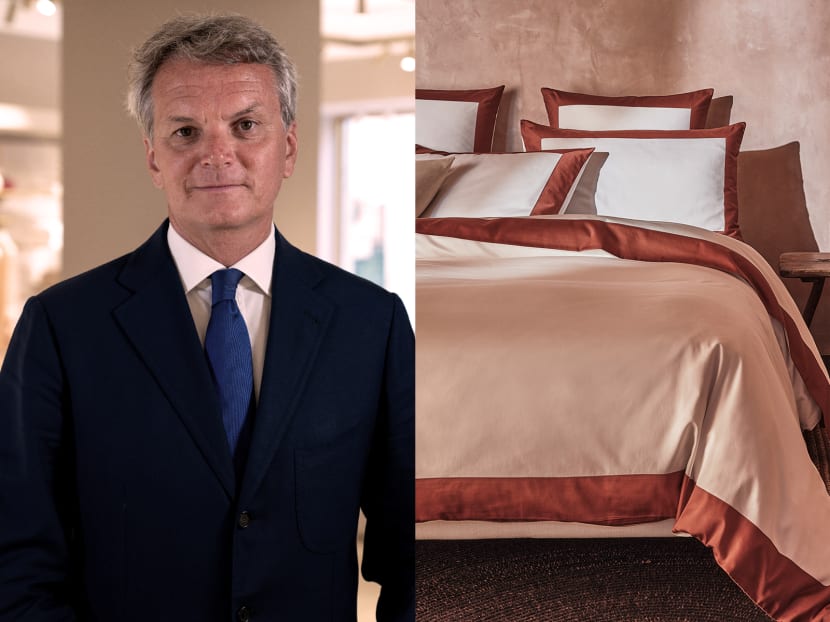 As much as the world desires to move on from the dark days of the COVID-19 pandemic, there are some habits that have undeniably stuck with us. For one, the pandemic showed us that there is truly no place like home, and more people were willing to spend more on making their personal spaces more comfortable, including the bedroom.
With renewed interest in better quality furnishings, it was an opportune time for Italian luxury bed linen brand Frette to expand its presence in Singapore. In August 2021, the company opened its first monobrand flagship store in the country, located in The Shoppes at Marina Bay Sands. Prior to that, Frette products were only available for purchase at department store Takashimaya in Ngee Ann City.
But opening a new store in the midst of a global pandemic came with a whole set of challenges. "Nobody could travel," shared Filippo Arnaboldi, who is based in New York. Arnaboldi joined Frette in 1999, taking on various senior management positions before assuming the role of CEO in 2017. "We didn't have any [regional] corporate employees in Singapore because our office is in Hong Kong. We did all our visual merchandising and training online." For a tourist destination such as Marina Bay Sands, the lack of footfall was also a concern.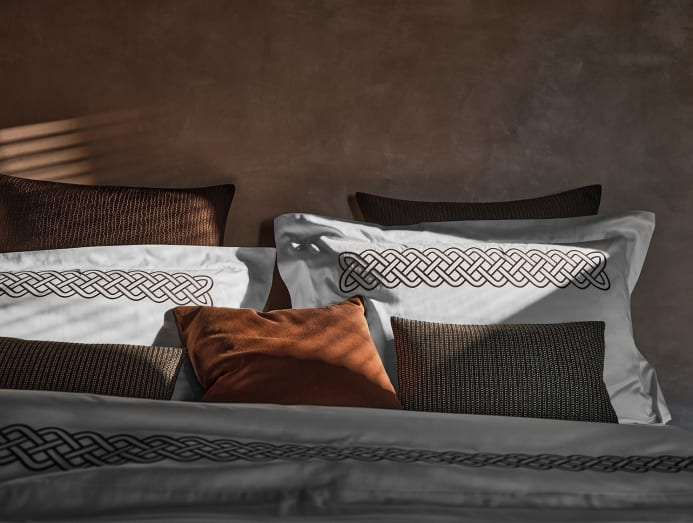 Despite the challenging market conditions, "We have seen strong demand for our luxury bedding, bath, and home decor products, especially from affluent consumers who appreciate the quality, craftsmanship, and heritage of our brand," shared Arnaboldi.
Frette has over 160 years of history, and is known for its masterfully crafted linens, made using the finest natural fibres by Italian artisans. Its linens can also be found in some of the world's most illustrious hotels, discerning private homes, yachts and private aircrafts. According to the brand, Frette linens have been featured in the altar of St Peter's Basilica in Rome's Vatican City and the dining car of the famous Orient Express. More than 500 European royal families are said to have slept beneath its sheets. At present, Frette has over 100 stores worldwide, in cities such as Beijing, Hong Kong, Taiwan, Manila, New York, Milan and more.
Arnaboldi also credits the brand's success in Singapore to its collaborations with local hotel partners. At present, Frette sheets can be found in The Ritz-Carlton Millenia Singapore, Shangri-La Sentosa Resort & Spa Singapore, Regent Singapore and Swissotel Merchant Court. "Guests staying at these hotels will most likely match the profile of Frette clients in terms of spending power and understanding of luxury. So we try, whenever possible, to have activations with hotels," said Arnaboldi.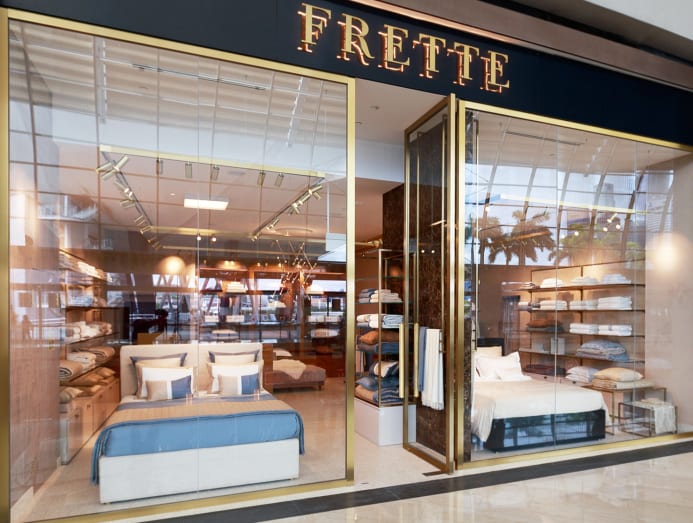 In comparison to Asian markets, Singapore has a relatively small population but a high level of affluence and purchasing power, Arnaboldi shared. In terms of demographics, the Singapore market is fairly evenly split between men and women, with a diverse range of age groups. "However, there is a growing trend towards younger consumers who are more focused on sustainability, social responsibility, and experience-driven purchases," he added.
While the pandemic resulted in an increased demand for high-quality, comfortable bedding, other consumer behaviours that emerged also include a demand for sustainable, eco-friendly products. In this line, Frette introduced a 100 per cent organic capsule collection to its Spring Summer 2023 line-up. Called Naturalismo, the collection utilises a chemical-free dyeing process that uses dried poppy petals.
Arnaboldi sees the Singapore market as a "gateway to the wider Southeast Asia market, which is expected to grow significantly in the coming years". But the Asia market overall is a complex one, with diverse cultural preferences. Which begs the question – how does a heritage European brand cater to distinctive Asian preferences, while staying true to its European roots?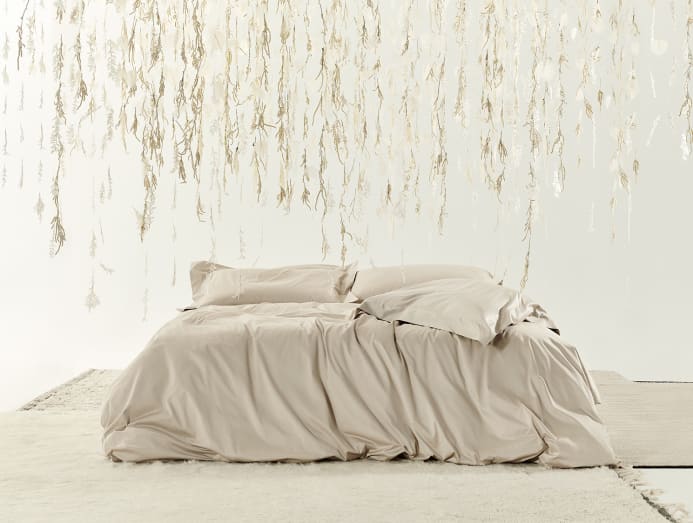 The brand offers a wide range of products that cater to different cultural preferences and lifestyles, shared Arnaboldi. "For example, we have a range of bedding and bath products that are specifically designed for the warmer and more humid climates of Southeast Asia, and we also offer products with unique and distinctive Asian-inspired patterns and motifs."
Every year, Frette releases a special limited-edition collection for Asia-Pacific, specialising in jacquard fabric inspired by Asian history. The exclusive Silk Blossoms collection, for one, was launched towards the end of 2022. Featuring delicate floral designs woven strand-by-strand, it was limited to only 40 sets, available only in the region.
"At the same time, we remain committed to our European roots and heritage, and strive to maintain the high standards of quality, craftsmanship, and attention to detail that have been the hallmarks of the Frette brand for over 160 years. We believe that this commitment to excellence is appreciated and valued by customers in Asia, who are discerning and appreciate the value of a luxury product," added Arnaboldi.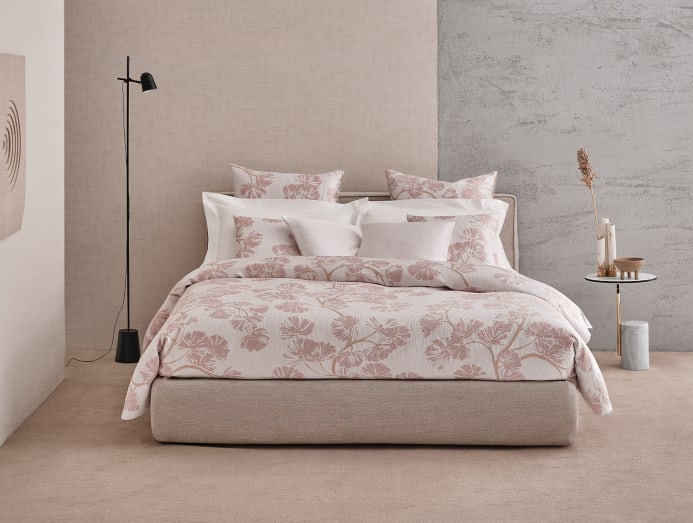 On what's next for Frette, Arnaboldi said the company intends to continue growing beyond the bedroom. "The main objective is to really expand into lifestyle, and not just be perceived as a bedding company," he stated. Beyond bedsheets, the Frette product line-up today also consists of gifts, loungewear, bath and beach towels, accessories and other home furnishings.
"I want clients to think of Frette not only when they want to buy a new sheet set. That's a given. But clients can come into Frette to refresh their living room. We have decorative pillows in different materials, finishings, colours and designs. We have throws, not just for the bedroom, but beyond the bedroom. We want clients to think of us for more lifestyle shopping opportunities."
But when it comes to true luxury in the bedroom, does thread count truly make a difference for a good night's sleep?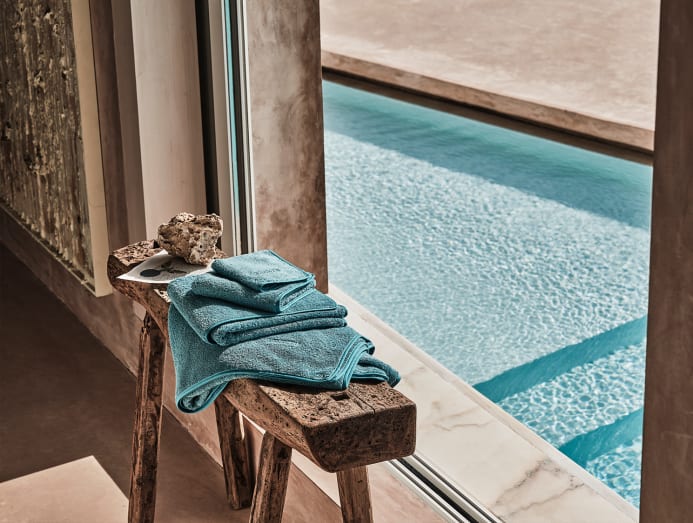 "For me, luxury is really [plumping the bed] with the best quality, but it doesn't mean using sheets with the highest thread count. That's not really the right answer," offered Arnaboldi. Instead, he believes it depends on individual preferences. "It's really about offering the best experience customised to the client."
A useful advice is to start by determining your preferences for the 3Fs – Fibre, Finish and Feel. Aside from thread count, other important aspects to consider include the weave of the fibre, the finish of the materials and the way the fabric feels on your skin.
So how does the CEO of one of the world's most storied luxury bedding brands make his bed? "I'm not a jacquard person, I like embroidery or some embellishment on the linens. I tend to change the linens based on the weather," Arnaboldi quipped. In the summer, Arnaboldi prefers to sleep in sheets made of pure linen, while in the winter, he adds different layers on top of his sheet set, including blankets and additional throws.
"I don't like to have just a plain white sheet, I like to have decorative cushions, in fact I tend to have too many decorative cushions," he added. "At the end of the day, you're spending hopefully at least six to eight hours a night in bed. So slipping into a beautiful bed at the end of the day is a great feeling, it's really like treating yourself like a king."