How an ex-Singapore resident went from banker to winemaker
Searching for a different pace of life, Cambridge-educated Tai-Ran Niew left a lucrative career in investment banking in Asia to pursue winemaking in America. Today, he grows Chardonnay and embraces a minimalistic way of farming.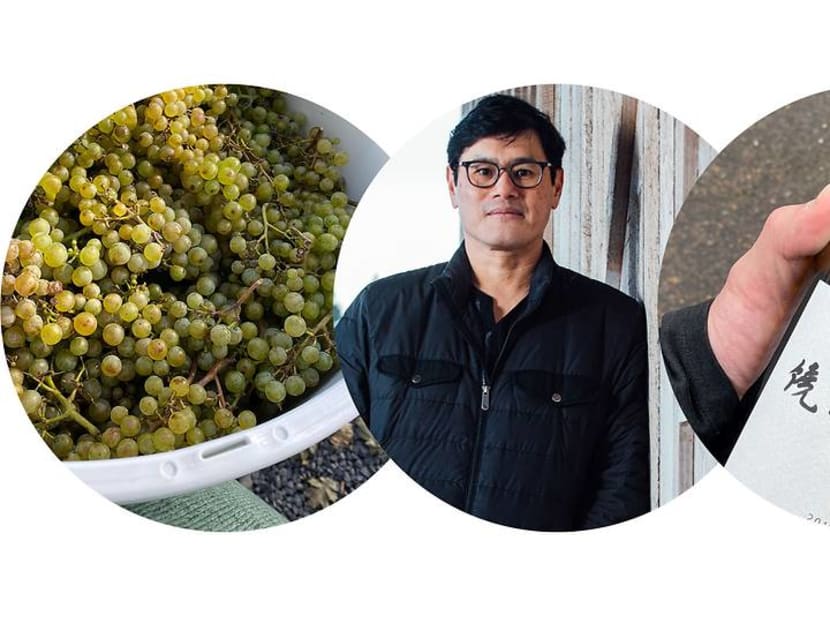 Oregon-based winemaker Tai-Ran Niew, a Briton who grew up in Singapore, did not plan to be a winemaker. He kind of fell into it.
"I went into winemaking without a predetermined idea of the path I wanted to take," said Niew, 53, over a phone interview with CNA Luxury. "It was like putting together a jigsaw puzzle. You pick up a couple of pieces along the way, and the picture gets clearer and clearer."
Before winemaking came along, Niew held a white-collar, jet-setting job. His story is the modern parable of the corporate slave giving it all up to find life's answers in nature.
When he was three, he moved from England to Singapore with his family. His father, a Malaysian, was a lecturer at the now-defunct Nanyang University in Jurong.
They lived on the campus, right next to a rainforest (this was in the 1970s, when the area was undeveloped). The military ran exercises in the woods, and thirsty soldiers would often come round asking for water, to which Niew and his brother would oblige.
After completing his O-Levels, he returned to Britain to study aeronautical engineering at the University of Cambridge, graduating with a PhD.
He then worked as an investment banker in Hong Kong, Singapore and Beijing for 12 years. He left the finance industry in 2006.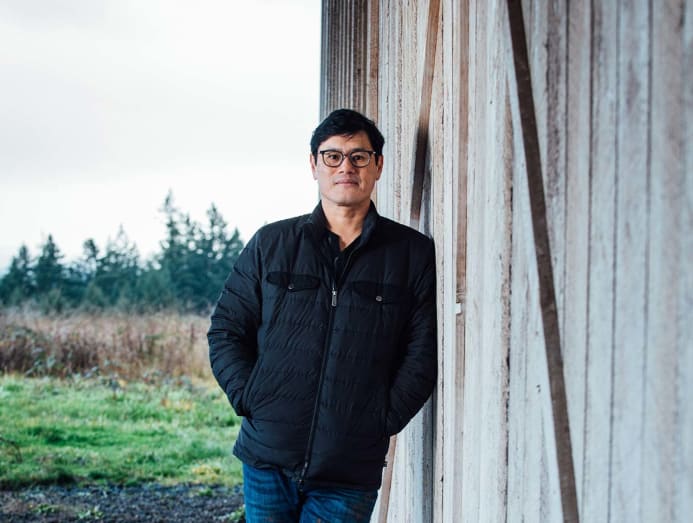 "The main reason for leaving was that I had been [in finance] for a long time," he said. "I wanted a different pace of life, where the pressures are less immediate and you have room to think and do research."
Between 2009 and 2013, he visited wine regions in France, Australia and the US, and also did a few harvests, including one with South Australian winery Yalumba. He also helped Linda Murphy, an American wine writer, do research for her book on American wines, which she co-authored with wine critic Jancis Robinson. The role took him across different American wine regions.
In 2013, he decided to take the plunge and be a winemaker. He wanted to make wines in a cool climate region, so he set up a two-hectare vineyard in Oregon's Willamette Valley after spending some time in the northwest state. He named his winery Niew Vineyards.
"I fell in love with the place. The seasons are more distinct. It had a smaller, tighter community then, which has since grown dramatically," said Niew, who lives in the city of Portland, a 40-minute drive from his vineyards. He is married with two children.
"The Willamette Valley is like Burgundy but even within the valley you have warm and cooler spots. Altitude also plays a big role so the conditions are diverse. You can make anything you want in Oregon if you go to the right parts," he said.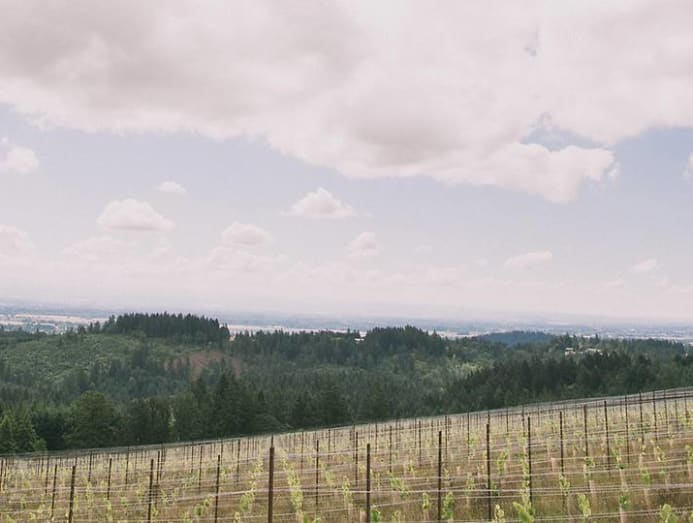 LETTING NATURE DECIDE
Although Niew consulted experts on his viticulture, he "made almost every decision against the grain". He planted Chardonnay instead of Pinot Noir, the focal grape variety of the region. His vineyards, which sit between 228m to 259m, had its fair share of sceptics who thought the altitude would be too cold to grow Chardonnay. He felt otherwise, citing Chablis in Burgundy as an example.
He said: "I remember the day I planted the vines, a winemaker drove by and said, 'You are never going to get grapes ripening up here'."
His embrace of the farming principles of Masanobu Fukuoka – the late Japanese farmer and philosopher known for his non-interventionist approach to agriculture – only accentuates his non-conformist views. He was introduced to Fukuoka's concepts after his wife bought him a copy of the agriculturist's book, The One-Straw Revolution.
Niew eschews the use of conventional pesticides and fungicides in his vineyards. To tackle powdery mildew – a fungal disease – he sprays milk, a solution considered natural and safe. Before implementing Fukuoka's ideas, he had considered biodynamic winemaking but found its beliefs, which centre around astrology and homeopathy, hard to accept.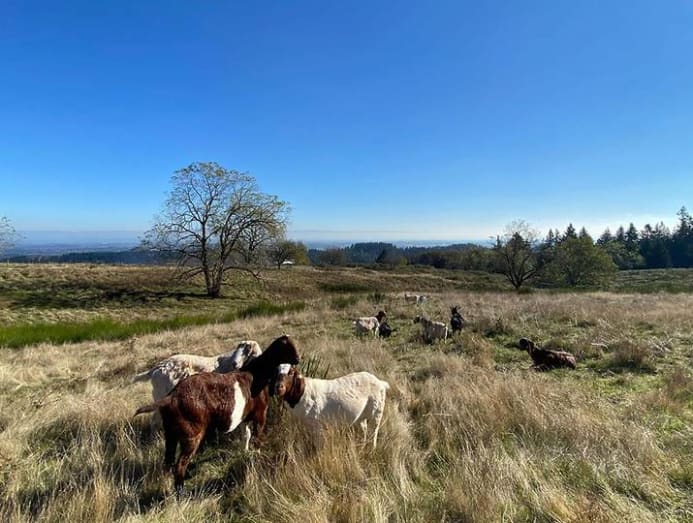 "My scientific background kicked in and I could not quite understand [biodynamic agriculture]," he said. "I'm not implying that its theories cannot be true because that would be arrogant. Broadly speaking, biodynamic farming is good for your land. But as a coherent philosophy, it doesn't stack up in my mind."
He added: "I'm under no illusion that Fukuoka's way will deliver wines of superior quality. After all, some of the greatest wines we drink today are made from conventional viticulture. The path I have chosen is not a critique of conventional, organic, or biodynamic winemaking – it's a personal choice of finding a protocol that's logically consistent and philosophically interesting.
"[Fukuoka's] philosophy is mind-blowingly simple, elegant and scientifically robust. It basically asks the question: What would happen if you take a step back and don't do anything? It's about trusting nature to provide you the answers."
Some answers take time. Since he planted the vines in 2016, he has yet to make wine from his own Chardonnay grapes, and he reckons that "won't be anytime soon". His first vintage – the Chardonnay 2019, bottled in March 2021 – is made with organic grapes sourced from Lingua Franca, a winery in Willamette Valley's Eola-Amity Hills.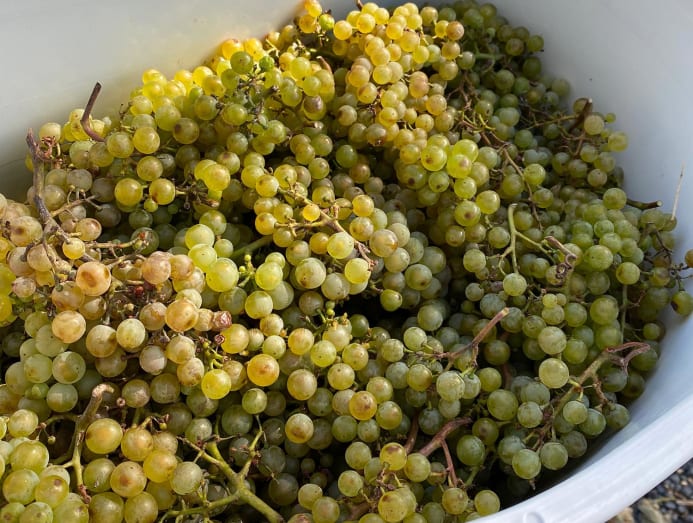 Moving forward, as his yield increases, each vintage will contain an increasingly bigger portion of grapes from his own vineyard alongside those from Lingua Franca, he said. "I'll let nature decide; I'll let the vines tell me how many grapes they want to produce. I hope within the next five years, the day will come when I can make 100 cases [1,200 bottles] from my own grapes."
Since he had no wine to sell in 2020, the pandemic was irrelevant to his business until he released his inaugural vintage.
The Chardonnay 2019, which he described as having a saline, fresh, minerally style that is reminiscent of Burgundy's Puligny-Montrachet, has sold out.
Only 1,320 bottles were produced: 504 of them were allocated to Singapore, while the rest were divided between the US and Japan. Singapore-based wine distributor Wein & Vin had approached him in 2017 about importing his wine to the city-state. (Wein & Vin is taking enquiries from private customers for future orders.)
Before the pandemic, he used to visit Singapore every Chinese New Year as he still has family living here. Singapore is top of his travel list once the world is safe.
AN ASIAN VOICE
In Oregon, Niew belongs to a small community of Asian winemakers, a minority group that includes Japanese winemakers Junichi Fujita and Akiko Shiba, and Chinese-American viticulturalist Mark Chien.
Niew said he hasn't faced any barriers in the wine industry because of his ethnicity. "I don't think people will find it difficult to accept wines made by Asian winemakers here," he said.
"Obviously, the history of wine has been dominated by a Euro-centric framework. A large number of wine courses are also teaching you how to taste wine like an English wine merchant. There's nothing wrong with that. But as an Asian, you can say, I don't have to follow those rules. You can bring on board your own cultural heritage."
He reckoned he is adding a "Zen kind of way" to his winemaking with his embrace of Fukuoka's philosophy.
In order for winemaking among Asians to be discussed and become more mainstream, Niew highlighted that "first of all, we need to have more Asian winemakers".
"The reason why Asian winemakers are in the minority here in the US is simple: It's not something Asian parents want their children to do," he said, chuckling.
"If you are an Asian immigrant family who has put your child through Yale Law School, the odds of you telling him to go work in Burgundy for two years to become a winemaker are zero."