Past, present, Futura: How the godfather of street art survived 50 years of pop culture
The legendary New York artist talks to CNA Luxury about his new Singapore-inspired solo show Constellation, relaunching Futura Laboratories, and why Agnes B and the 1980s rocked.
Talking to Futura is like getting a crash course in pop culture history. Through the decades, the New York graffiti artist has been at the right place at the right time, whether it's art, music or fashion.
He has made art with Keith Haring and Jean-Michel Basquiat, live-painted during The Clash's concerts, created iconic images for musician James Lavelle's Mo' Wax records, was at the heart of the Harajuku fashion explosion, and, early this year, collaborated with hotshot designer Virgil Abloh's first ever Louis Vuitton collection in Paris.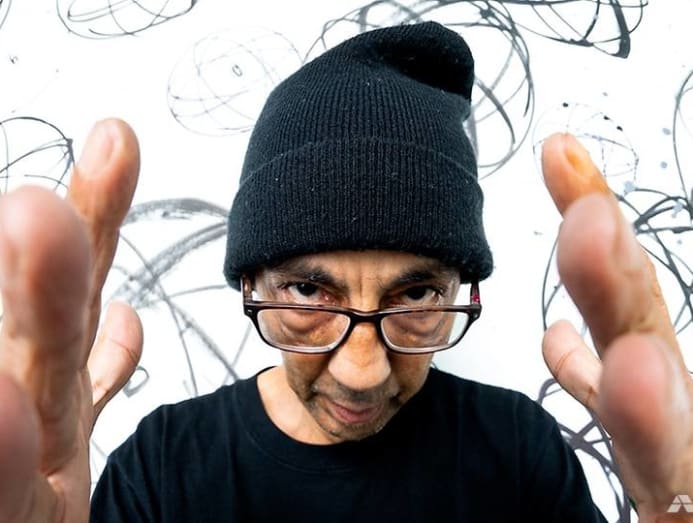 But in an alternate universe, the legendary street artist would have simply been Leonard Hilton McGurr, a 63-year-old dude who works at a post office.
In 1989, Futura had put down his aerosol cans as his career slowed down by then. "I had a real, legitimate boring ass job. I was working at a post office, I was gonna become a cop, I was gonna work for a fire department – a security job that I was supposed to work in for 40 years and nothing creative," he revealed.
Luckily, he had a huge fan who wanted him to continue – a certain fashion designer named Agnes B.
"She came to my rescue. She was like, 'My god, Futura, what are you doing? You were so amazing in the early 80s and now you're not active?'" he recalled.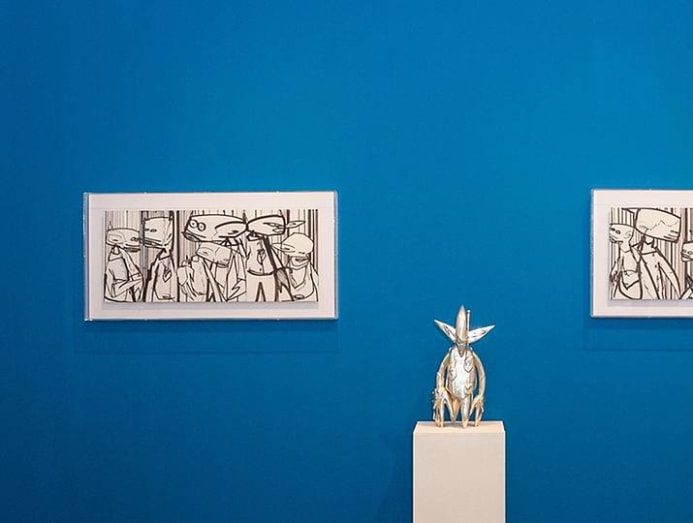 Agnes B bought a couple of paintings – and provided him with a studio for two years. "She's a saint and my saviour – she invested in me and that got me out of the post office and back in my studio," said Futura.
FUTURA'S SINGAPORE ADVENTURES
The artist is currently in Singapore for two major events: His first ever solo exhibition in Southeast Asia opens on Thursday (May 30) at Gillman Barracks and the following day is the official global relaunch of his fashion label Futura Laboratories, after an eight-year hiatus, at Dover Street Market (DSM) Singapore.
"It's been too long and I've been wanting to bring the brand back. It'll be very small – a couple of pieces, like some tote bags," he said, which will initially be exclusive to DSM Singapore but with plans for the main DSM to carry his items globally.
As for his exhibition, it'll be a special one – a nod to when he first visited Singapore as a US Navy officer in the 1970s.
Presented by art gallery The Culture Story and curated by Singaporean artist Jahan Loh, Constellation features 30 artworks Futura had created during a residency last year. The title comes from the name of the aircraft carrier he was in back in 1977, when he stayed in Singapore for eight days.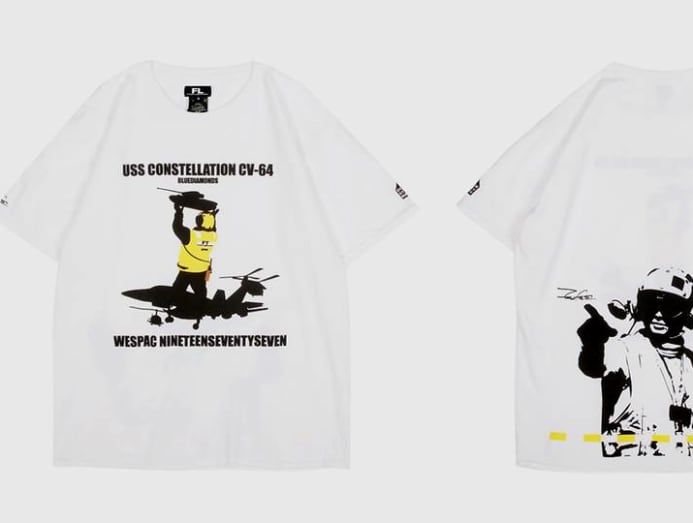 "The first time I was in Singapore was in 1975 with the (USS) Hancock, then I came back in 1977. We were off the coast a bit and little water taxi boats would be hired to come bring the sailors to shore," he recalled.
"The shore we arrived at was right there by the Fullerton. We were bugging out seeing the Merlion! Past the Fullerton, there's a bit like a hawker's market and I totally remember being in that place, having good food and Tiger beer. My initial memories of Singapore, even then, was no chewing gum and no jaywalking. Of all the places I've travelled in the military, Singapore was different – there's a tolerance level that's not really… it's pretty low," he said, with a laugh.
Futura has been back to Singapore a few times, as an artist, during the early 2000s. "I've always loved this place, the food's exceptional and because of the Britishness of it all," he said, although he's recently seen a bit less of street art than he expected.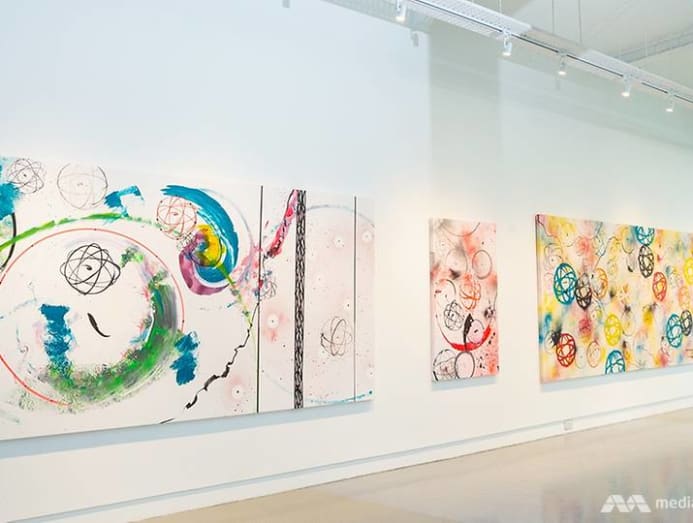 "To be honest with you, I thought there would be more, even tags or throw-ups, something. Looks like the city's doing a very good job to kind of keep it suppressed," he quipped.
WHY THE 1980s ROCK
That doesn't mean Futura would like things to go crazy. "Honestly, the graffiti story is amazing as it lives in the world but in countries like Italy, some European countries, it's so much graffiti – it's kind of depressing. These cities are so old and fantastic and you've got kids spray painting on a brick façade that's three hundred years old. I support everything, but I also reserve the right to say, 'Hey, that's a little bit too much, you went too far'," he said.
"Even when we started writing graffiti in New York, we weren't animals out of control – we had some barriers, limits. It sounds crazy – a 16-year-old kid has ethics? Well, yeah, he or she does."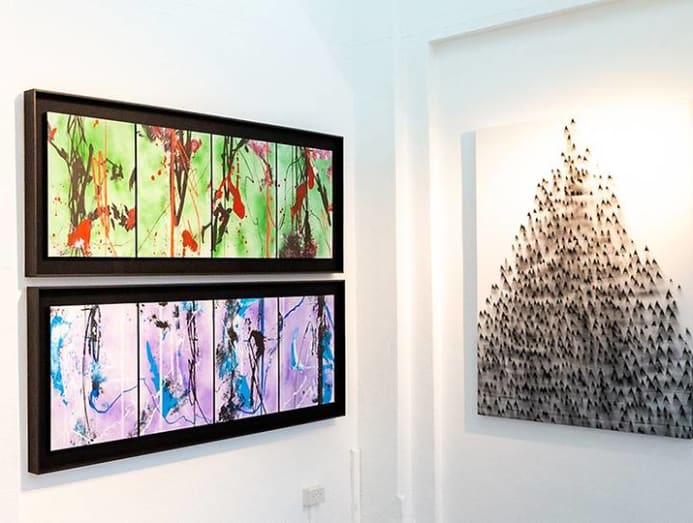 When someone who's considered by some to be the godfather of street art says there should be limits to the practice, it carries some weight – after all, he was there at the very beginning back in the 1970s.
And while he's a Forrest Gump-esque treasure trove of stories of the past 50 years, Futura – who went by Futura 2000 back then – shared that his favourite decade is the 1980s.
"The 70s was the most powerful moment for my school of art as far as graffiti in New York. But the 80s had Keith Haring, (Jean-Michel) Basquiat, (Andy) Warhol, Dondi (White), Taki 183… It was the birth of this new creative period, certainly in New York – those who were underground was surfacing now and having exhibitions in what would now be called 'pop-ups'," he said.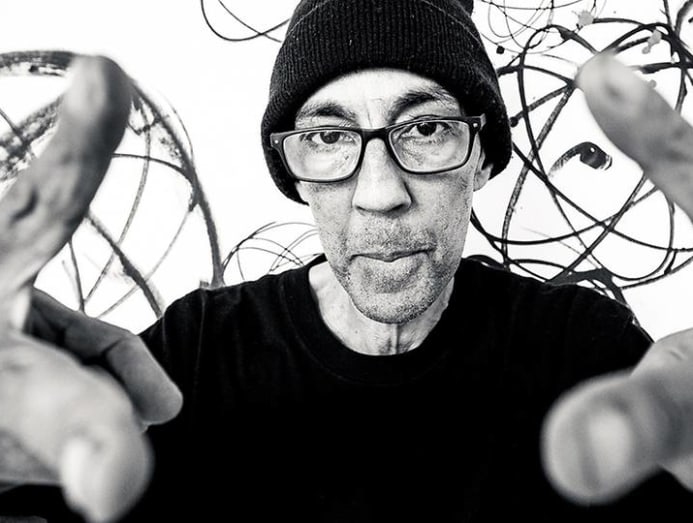 But, Futura clarified, that was only during the first half of the decade. "The second was a bit rougher terrain – Keith dies, Jean dies, Andy dies. It ended in a kind of a downer."
He was also – until Agnes B stepped in – a casualty in a way. "We were part of a fashionable wave that was pushed into it. We weren't prepared and kind of (gobbled up)."
FROM 9/11 TO TOKYO OLYMPICS 2020
The following decades saw a resurgence in Futura's career, by way of the fashion and music scenes: A series of streetwear brands, including the seminal GFS with fellow artists Gerb and Stash; his collaboration with James Lavelle, leading to the iconic Pointman character first seen in UNKLE albums; and being introduced to Japanese street fashion icons like Harajuku chic leader Hiroshi Fujiwara and A Bathing Ape's Nigo.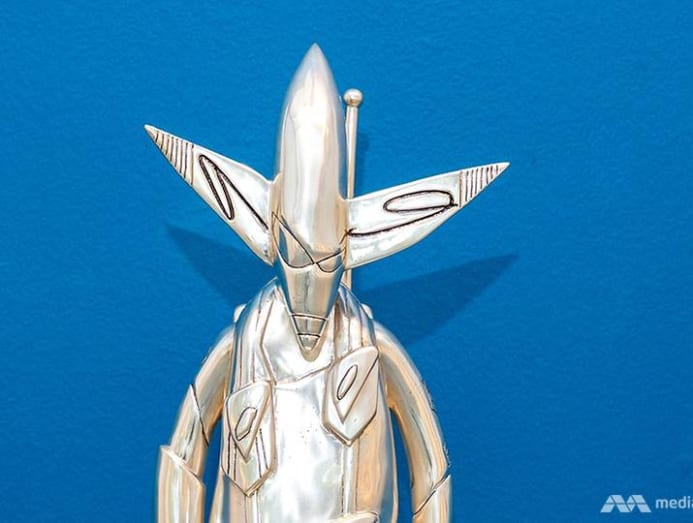 There was one major hiccup Futura vividly remembers, though. "The height of my career back then was Sep 10, 2001 – I was in Colette in Paris having an exhibition and everybody was there. And then that happened."
"That" was 9/11 the day later, a traumatic moment particularly for Futura. "As a New Yorker, the one day I felt I should be home – and I wasn't and I'm over there being celebrated, it was a weird feeling. Suddenly, I felt, who gives a s**t about Futura's career? There's real serious s**t happening in the world."
After a pause, he added: "It took a while and now the space I'm in right now feels exactly like that time back then. I don't anticipate any bad stuff happening (now) but I can say that I'm in a moment in my career right now that feels kind of the same. Proving that if you just stay, keep at it, inevitably something will happen."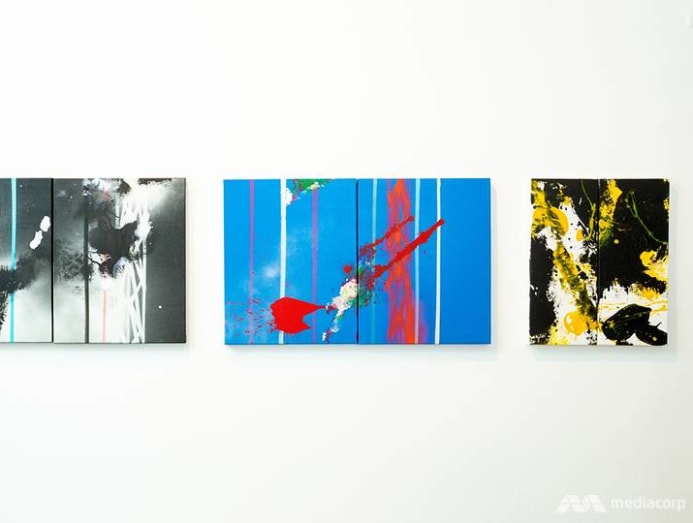 Futura's career seems to come in cycles of ups and downs. He's seen the graffiti art scene rebound from the rebel days of his youth to something that artists get asked to do, citing the proliferation of street festivals, for instance. And just when you thought his time was up, new fans from a younger generation come and discover who Futura is.
And it looks like the future's equally exciting for the artist. After his collaboration with Virgil Abloh earlier this year, he's got another one with the designer next month at the Men's Paris Fashion Week.
"The Off-White collection will be featuring some s**t. And maybe later in the year, LV. We're keeping that (secret) a little bit more," he said, adding even more cryptically, something else in the works for next year. "The big thing? Tokyo Olympics 2020. That's all I'm gonna say," he teased.
Futura says he has nothing else to prove. "Am I an older guy? Maybe. But I see myself as a young man who's still at it and fortunately has a young community supporting me. At this point in my life, what would give me pleasure is making other people feel good because, frankly, I'm okay. I can walk out of here without any of these and still be a father to two kids and I'd be fine."
He added: "Maybe I'd have to go back to a post office job but I could probably be the best employee. I just want to be an asset not a liability. I wanna arrive helping s**t not f*****g s**t up. I'm a survivor."
Constellation runs from May 30 to Jun 9 at Gillman Barracks, Lock Road, Block 9 #02-21. Futura Laboratories will be available at Dover Street Market Singapore, where there will also be a meet-and-greet session on Jun 2 at 5.30pm. For more info, visit www.futuraconstellation.com.